September is a gorgeous month in the Rocky Mountains. As leaves slowly start to change, and weather remains mild, there are so many outdoor activities the area has to offer–especially as we gear up to bid farewell to summer and greet autumn with open arms. So set that calendar status to "out of office," and spend your Labor Day exploring Estes Park.
Labor Day Arts and Crafts Festival 
Make your way to Bond Park in the center of town where you will find nearly 100 vendors selling one-of-a-kind arts and crafts. This annual festival has brought artisans to Estes Park every Labor Day weekend for over four decades. From paintings to sculptures, jewelry, woodworking, photography and much more, you will find handmade art with a unique mountain-flare. 
The festival will be open Saturday September 2nd through Monday September 4th. You can park in the nearby parking garage for free or closer to the action in the metered spots surrounding Bond Park. 
Hiking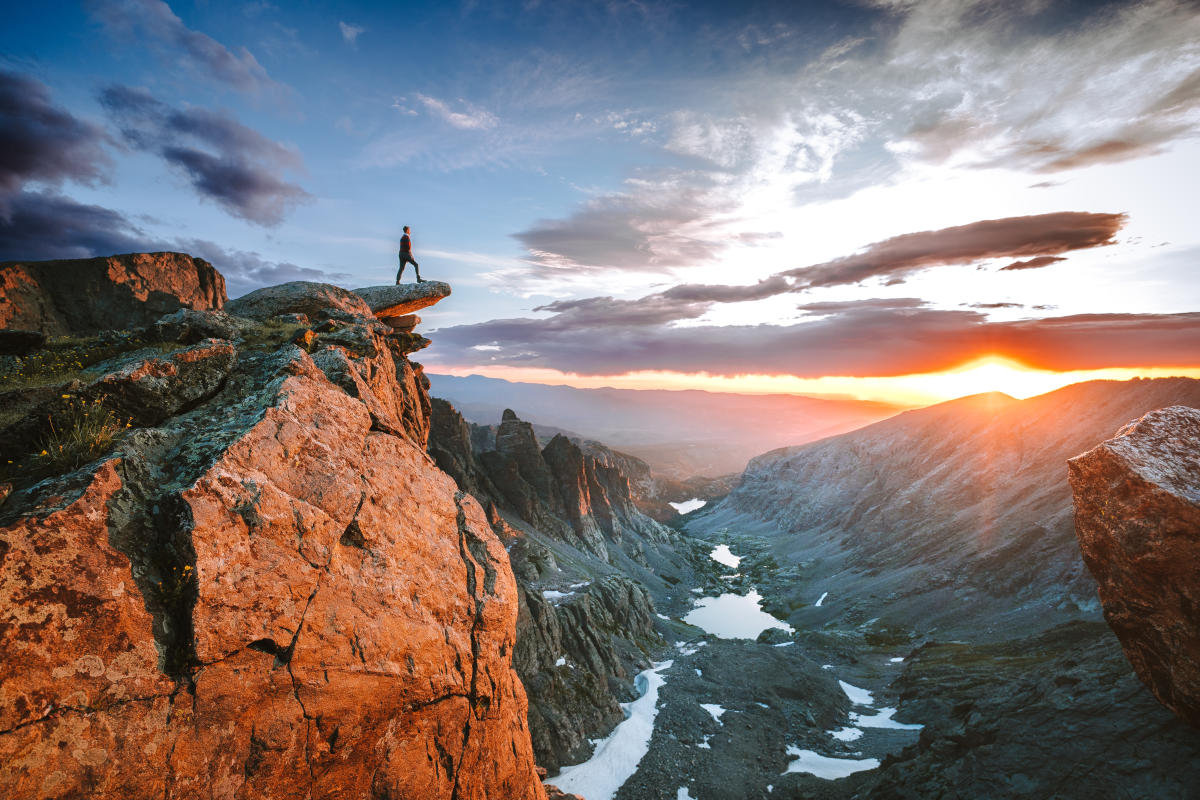 For those seeking a gentle start to their hiking journey, consider Lily Lake, conveniently located off Highway 7. This trail offers a delightful introduction to the higher altitude, allowing you to acclimate gradually. On the other hand, if you're up for a moderately challenging hike close to town, the captivating Gem Lake awaits you. You can also venture deeper into Rocky Mountain National Park to find breathtaking hikes, such as the wheelchair-accessible Sprague Lake, or a trip up to the crystal clear Emerald Lake.
Keep in mind that you will need a Timed Entry Reservation Permit in order to enter Rocky Mountain National Park and Labor Day will be a busy time to visit the National Park. 
Horseback Riding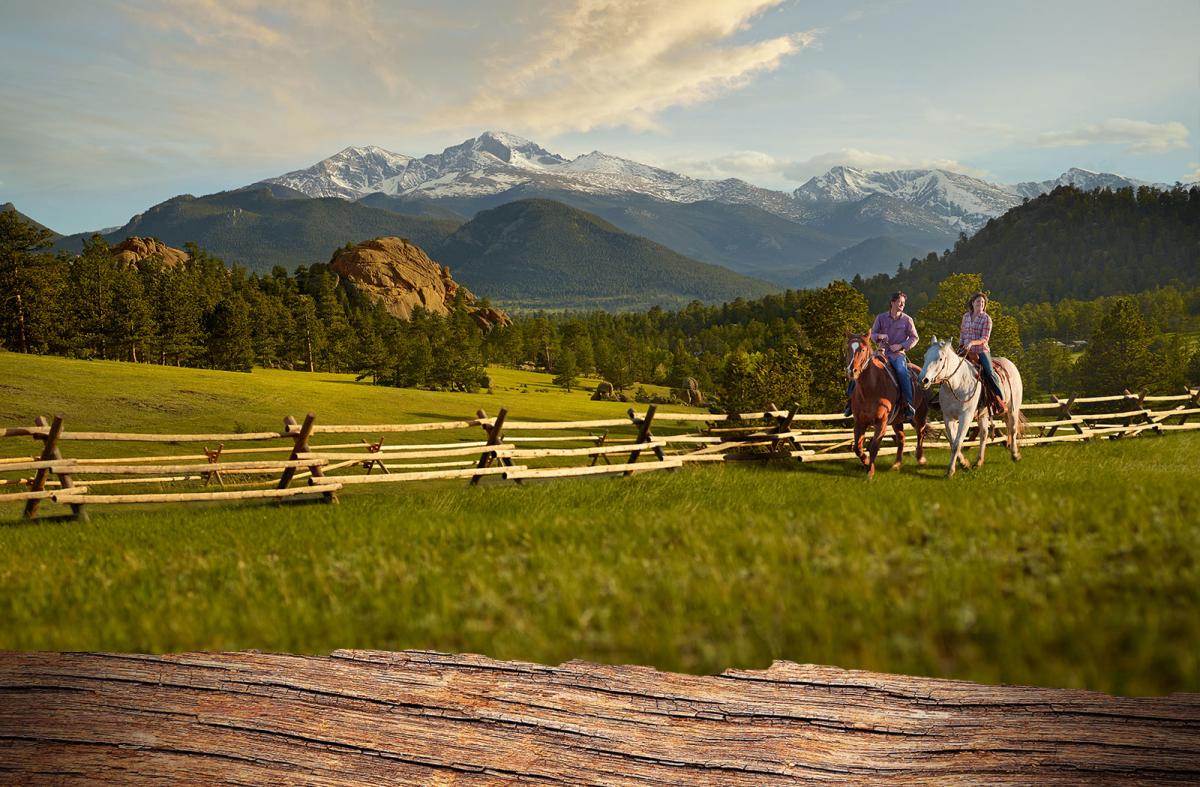 Toss aside the hiking shoes and pull on those cowboy boots to experience trails in the majestic wilderness of the Rocky Mountains by hoof rather than foot. 
Several horse stables in the area offer rides different than you might expect, taking you deep into the woods. As you ride, you will see wildflowers, birds, and wildlife and of course, spectacular mountain views. Experienced guides will ride along with you the entire way as they teach you all about the natural world that surrounds you. Choose your experience from several stables here. 
Lake Estes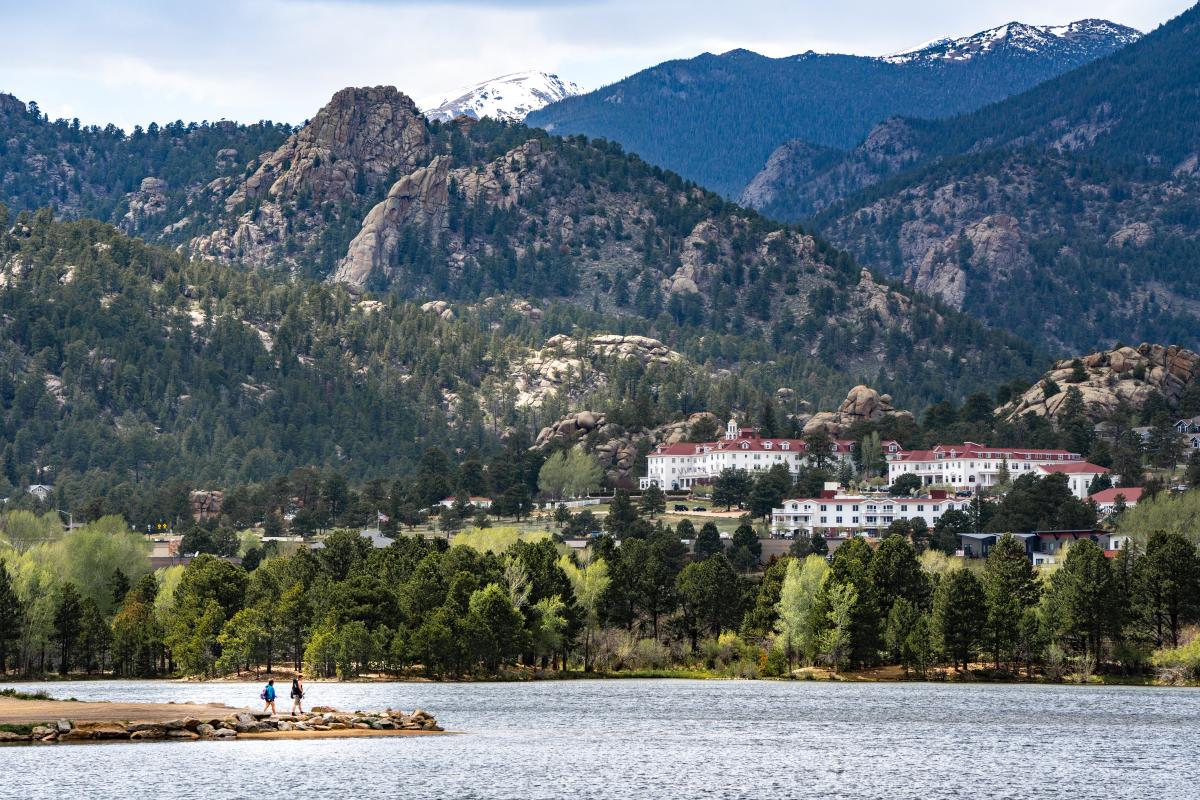 Make a splash or take a stroll as you enjoy the last month under that summer sun. Lake Estes has a little something for everyone. Visit the Estes Park Marina where you can rent kayaks, canoes, boats, and paddle boards, or lay out a beach towel and take in some Vitamin D. Due to cold water temperatures, Lake Estes does not permit swimming, but don't let that stop you from walking the 3.75-mile path that surrounds the lake, or even putting that pedal to the metal and renting a bike from the Estes Park Mountain Shop. 
For those who love to fish, Lake Estes is stocked with rainbow and brown trout as well as several other species of fish. Licensed fishermen can drop their line and enjoy the Rocky Mountain views as they wait for a bite. Easily purchase a fishing license on-site at the Estes Park Marina and even rent out fishing gear. 
Breweries, Wineries, and Distilleries  
Estes Park is home to a large craft beverage scene with several fun spots to enjoy an adult beverage. From craft breweries, to beer gardens, wineries, and whiskey distilleries, take a moment to kick back and enjoy a few sips before heading back to work. 
For the whiskey lovers out there, stop by Elkins Tasting Room on Elkhorn Avenue to try award-winning whiskey distilled right here at 7,522 feet, and don't forget the newly opened Estes Park Distilling Company just down the street. You also won't want to miss the historic whiskey bar at The Stanley Hotel which houses a collection of more than 1,000 whiskeys, bourbons and scotches. 
Over the past decade, craft beer has become a big deal here in the Estes Valley, with several niche spots to enjoy a cold one. Experience one of Colorado's original craft breweries at The Estes Park Brewery. Enjoy a laid-back ambiance and some excellent original beers at one of the town's staples, Rock Cut Brewery, then take a trip down Highway 7 where you can find two local favorites, Lumpy Ridge Brewery and Avante Garde Aleworks, both offering delicious and creative brews. You won't want to miss The Barrell, a beer garden offering over 60 rotating craft beers on tap at a time as well as wine and cocktails. 
For the wine-lovers, try wine made locally from Colorado grapes at Snowy Peaks Winery. Offering several varieties from sweet to dry, you're sure to find something you love. 

Even after all that there are still many more options for your Labor Day weekend in Estes Park.  Imagine picnicking on the river banks, then strolling down the charming Elkhorn Avenue, shopping for local treasures. So whether you're looking to rest and relax and pack a day full of adventure, Labor Day in Estes Park will certainly be one for the books.