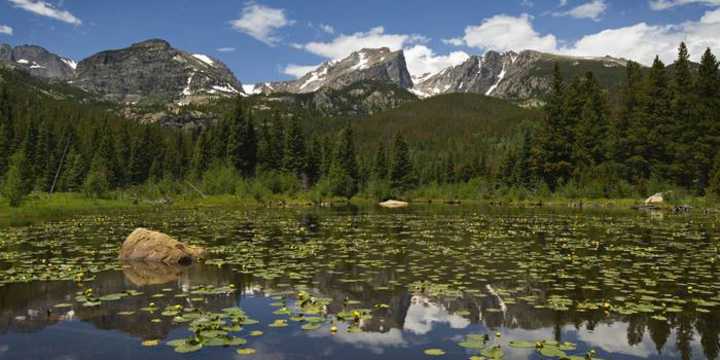 About Us
Whether it is the first or 100th visit to Estes Park for a guest, each time here should be magical and memorable - unlike any other destination. Visit Estes Park works with local, regional and national partners to identify, communicate and provide the experiences that make Estes Park a one-of-a-kind vacation destination. We are proud to be part of a community that understands the importance of each guest's personal experience and that strives to help them make lifelong memories here, in Estes Park.
Visit Estes Park, the name under which the Estes Park Local Marketing District operates, is the official Destination Marketing Organization for Estes Park, Colorado. A DMAI (Destination Marketing Association International) accredited DMO, Visit Estes Park's mission is to drive tourism and year-round economic growth through effective and efficient destination marketing. Estes Park, just 90 minutes from Denver, is located at the eastern entrance to Rocky Mountain National Park. A majestic mountain destination known for outdoor adventure, watchable wildlife and scenic beauty, Estes Park is the most visited mountain village in Colorado.
Interested in working at Visit Estes Park, visit the Careers page for posted job openings.  
Visit Estes Park is proud to be an accredited Destination Marketing Organization by the Destination Marketing Accreditation Program (DMAP) of the Destination Marketing Association International, 2025 M Street, N.W., Suite 500, Washington, D.C., 20036, USA, Ph. 202-296-7888.