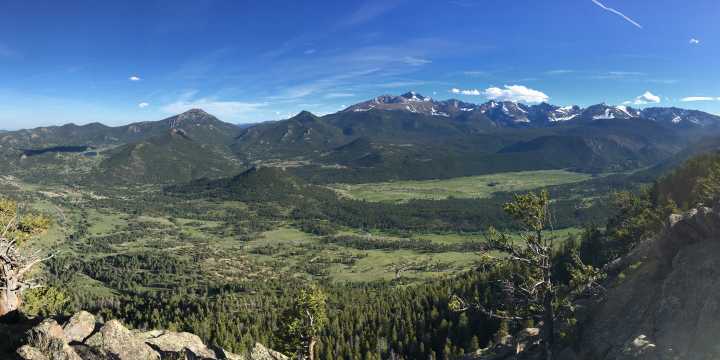 Advertising Opportunities
Visit Estes Park is a professional, special district operating as a destination marketing organization dedicated to promoting tourism in Estes Park and around the Estes Valley.  Our goal is to attract guests to the Estes Park area by sharing the story of the Estes Park brand and the exceptional guests experiences that you all provide.  By partnering with Visit Estes Park and engaging in Visit Estes Park advertising, you help strengthen our brand story and elevate the exposure of your business.  And, because of our special district status, every dollar you invest in Visit Estes Park is reinvested in marketing our majestic mountain village.  Your advertising programs help our message go even further. 
As a tourism partner of Visit Estes Park, you can opt-in to receiving a free basic listing (that includes the name of your business, address, and phone number) on the website in the category that pertains to your business. To increase exposure for your business and attract more guests to your door, Visit Estes Park has a wide variety of digital program options for the website.  Bump your listing up to an "Enhanced" level and add descriptive copy, a link to your website, social media channels, photos, specials, Trip Advisor integration, and more.  Or, look at Banner Ads or Spotlight Text Links to increase your exposure site-wide, placing you directly in front of the targeted VisitEstesPark.com audience, who is making buying decisions about where to stay, what to do, and where to dine during their next trip to Estes Park.
For more information, check out the latest Visit Estes Park Services Guide.
You'll also find even more details in this section: Coupons & Special Offers.
For more information on having your restaurant menu displayed at the Visitor Center, please view Menu Display at Visitor Center.
Also browse the Partner Toolkit for ways to engage in our website promotions, public relations efforts, social media channels, Estes Park ad campaigns, and more!