For a small mountain village, Estes Park's craft beverage scene is enormous – and it seems to be growing with each passing year. Now is the right time to discover what's brewing (and distilling, and fermenting) up here.
SPIRITS
Elkins Distilling Co. Tasting room and Mercantile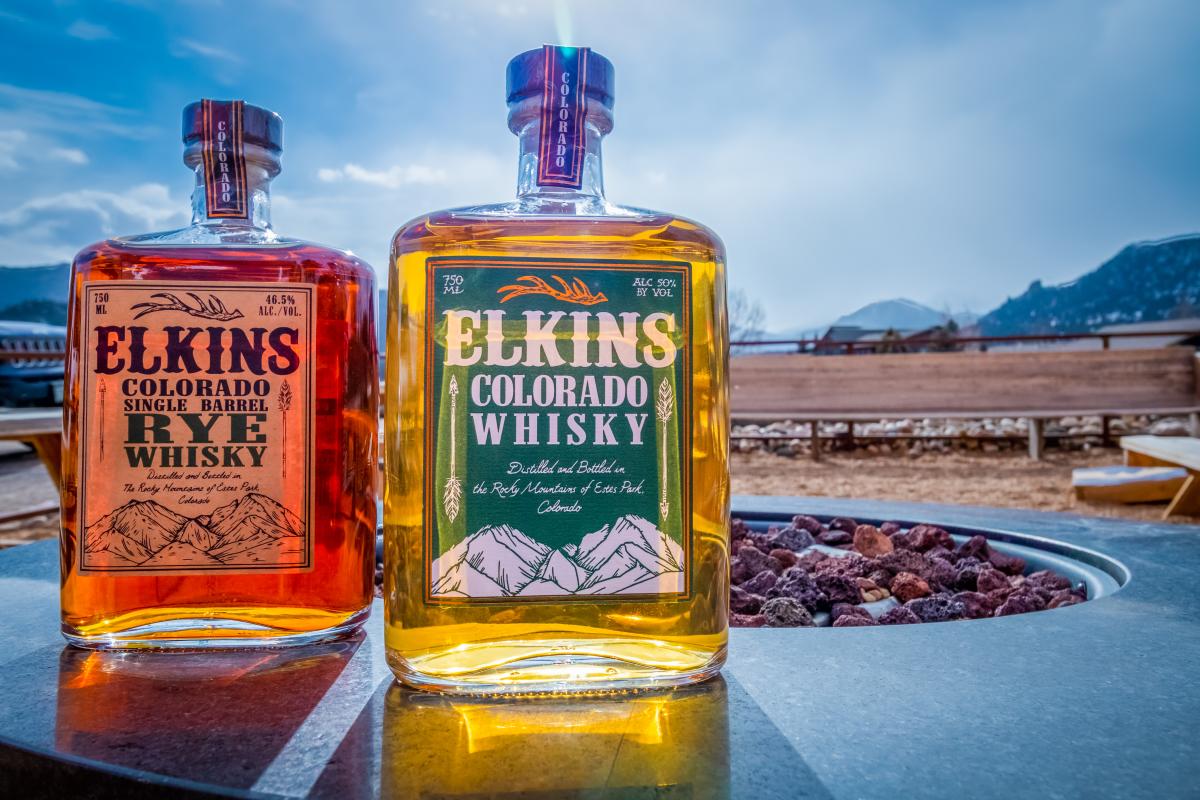 Elkins Distilling opened in 2016 as the first legal distillery in Estes Park, after a couple of years of navigating through the whole distilled spirits manufacturing process. Their original Elkins Colorado Whiskey has earned a silver medal at the 2016 Denver International Spirits Competition and is made with grain bill of 80% corn 12%  rye and 8% malted barley, open fermentation and on-grain distillation at 7522′ of elevation, and proofed with pure waters from Rocky Mountain National Park. 137 E. Elkhorn Ave, Estes Park Co, 80517; elkinsdistilling.com
Estes Park Distillery 
Estes Park Distillery opened it's store and tasting room on April 1, 2021. The new owner decided to continue to serve Bob & Tony's Pizza, which has been a community staple since 1957 at that same location. Stop by and taste their 15 flavored moonshines, 4 whiskeys, and flavored vodkas. 124 W. Elkhorn Ave. Estes Park CO, 80517; (970) 586-2044; estesparkdistillingco.com
Estes Park Full Throttle S'loonshine and Grill
A boutique distillery, this one is the newest distillery in Estes Park and it is set to hold it's grand opening on Memorial Day Weekend, 2022. They will have a large outdoor dining space and  a unique food menu, as well as a spot for food trucks. Don't miss out next time you're in town, they'll have an extensive list of signature cocktails made with Full throttle whiskeys, vodkas and moonshines. 231 Moraine Park Ave., Estes Park Co, 80517
Cascades Whiskey Bar at the Stanley Hotel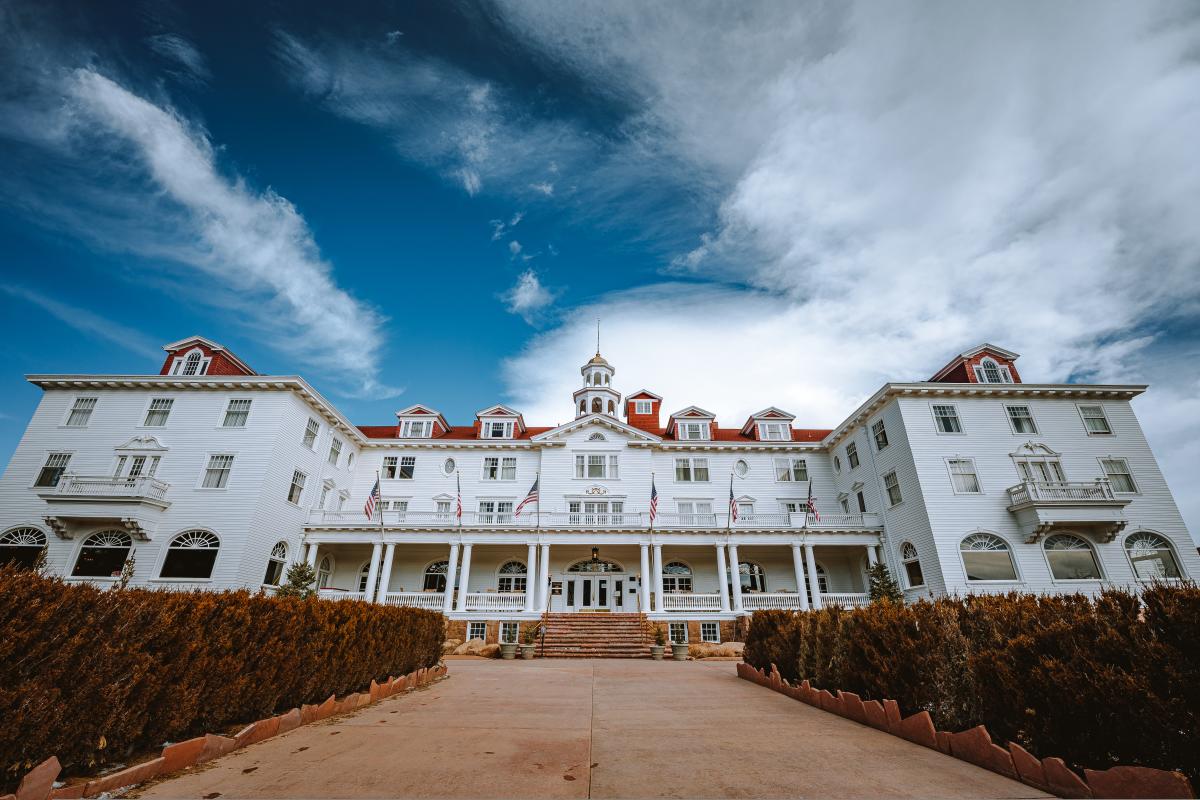 The historic/majestic Stanley Hotel is great for plenty of reasons – but for whiskey lovers, the Cascades Whiskey Bar is at the top of the list. Featuring Colorado's largest collection of whiskeys, bourbons, and scotch – more than 1,000 expressions and counting – the Cascades is a stylish escape that takes you back in time to a simpler era. It's not just for aficionados, however. The bartenders here can guide newcomers towards a new appreciation for the fine art of whiskey, via delectable handcrafted cocktails. Choose from one of the bar's Whiskey University Flights to get your bearings.  333 Wonderview Ave.; (970) 577-4000; stanleyhotel.com/cascades-restaurant-lounge
Good to Know: Whiskey not your thing? No worries – the Cascades boasts a carefully curated selection of wine, from Colorado-made favorites to Wine Spectator award-winning varieties.
EVENT: Whiskey Warm Up Weekend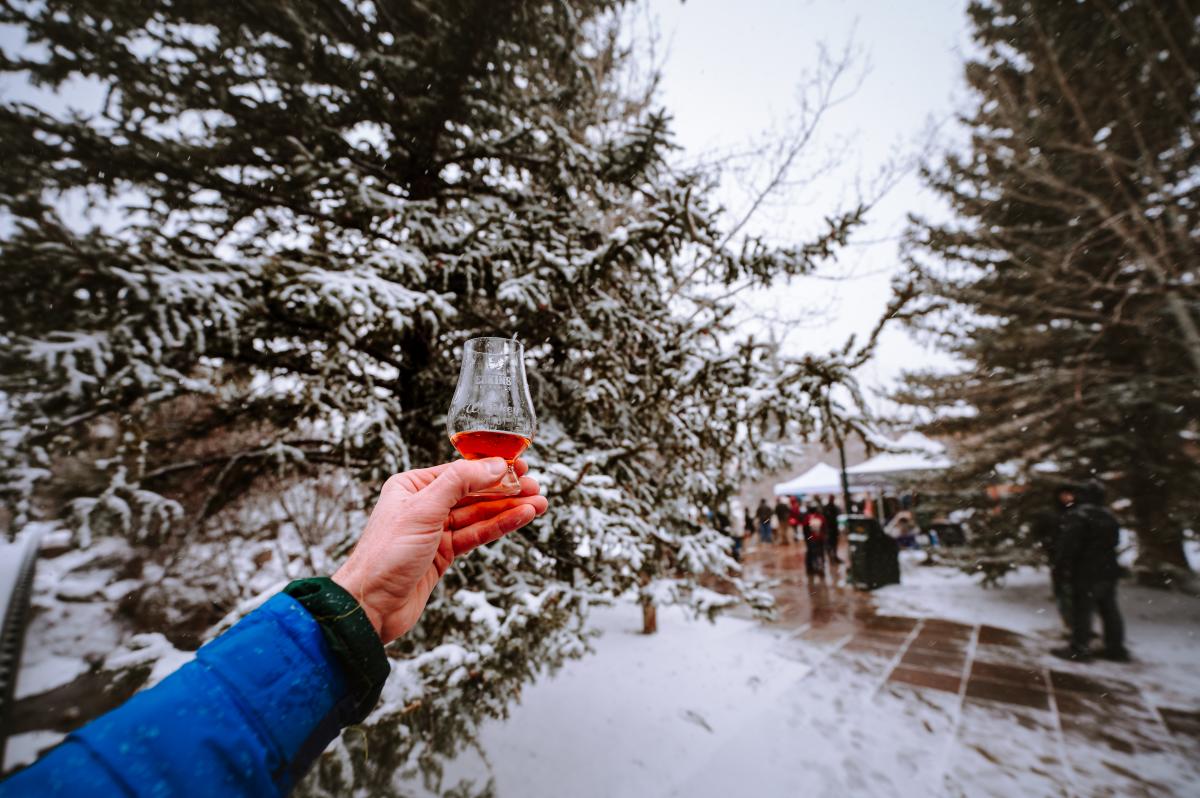 March
An afternoon well spent! Every March at the Whiskey Warm Up, layer up to sip on selections of Colorado whiskeys from some of the best Colorado distilleries while cozying up near of one of the fire pits outside in the Estes Park's George Hix Riverside Plaza.
BEER
Estes Park Brewery
Founded in 1994, Estes Park Brewery is one of the original Colorado craft beer pioneers – and that deep experience is readily apparent in its handcrafted tap offerings. The "go-to" signature brew here is the Estes Park Amber, with a perfect balance of malt and hops. A total Colorado classic. But if you're feeling a little adventurous, order the (seasonally available) Blueberry Wheat, a crisp and refreshing sip if ever there was one. 470 Prospect Village Dr.; (970) 586-5421; epbrewery.com
Good to Know: The food at Estes Park Brewery is as good as the beer. Try the delicious homemade chili, made with the Red Rum Ale.
Rock Cut Brewing Company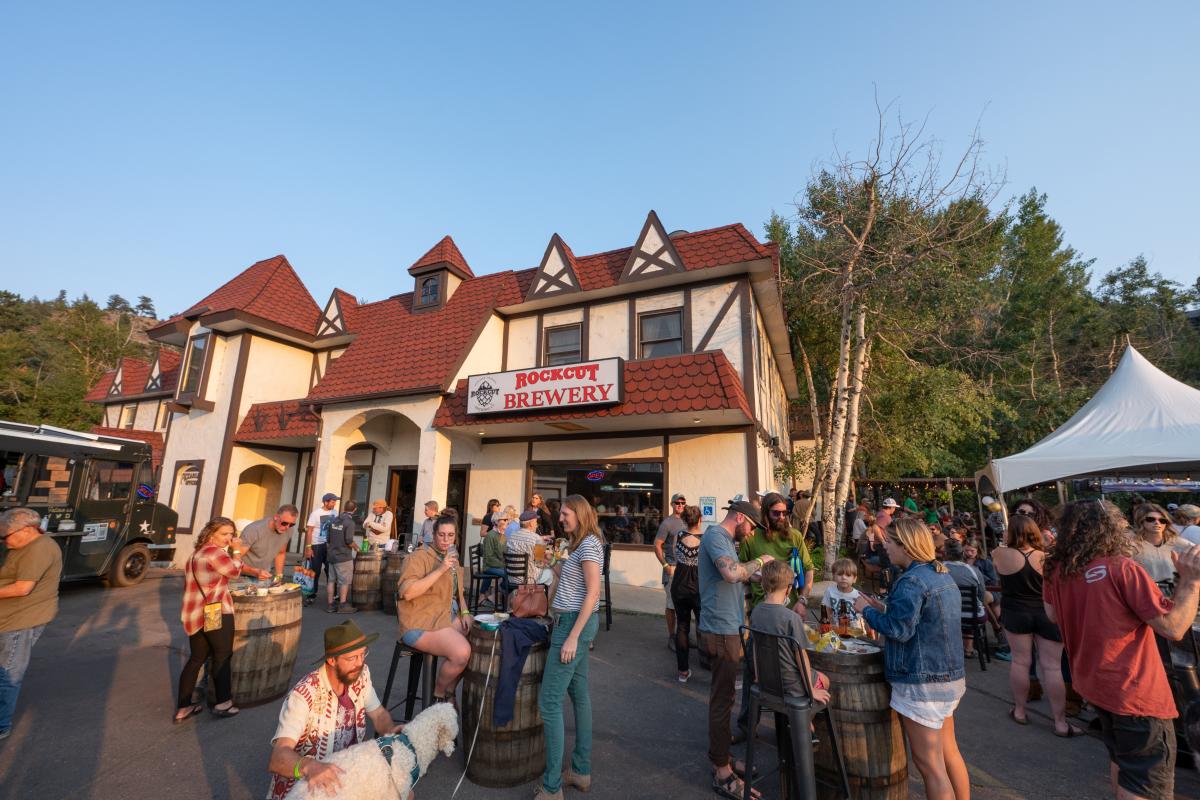 Located just steps from downtown Estes Park, Rock Cut Brewing Company is a local favorite that's been steadily earning a (well-deserved) reputation among Colorado craft beer aficionados, thanks to an evolving array of creative offerings, not to mention a pleasingly laid-back ambiance. The collaborative spirit is strong here – one of the Rock Cut's must-try beers is the Elkins Whisky Porter, which uses Elkins Distilling Co.'s wood chips to add a strong whisky flavor to the mix. 390 W Riverside Dr., (970) 586-7300; rockcutbrewing.com
Good to Know: Rock Cut's beers go great with food. And luckily there's almost always a food truck parked right outside.
Lumpy Ridge Brewing Co.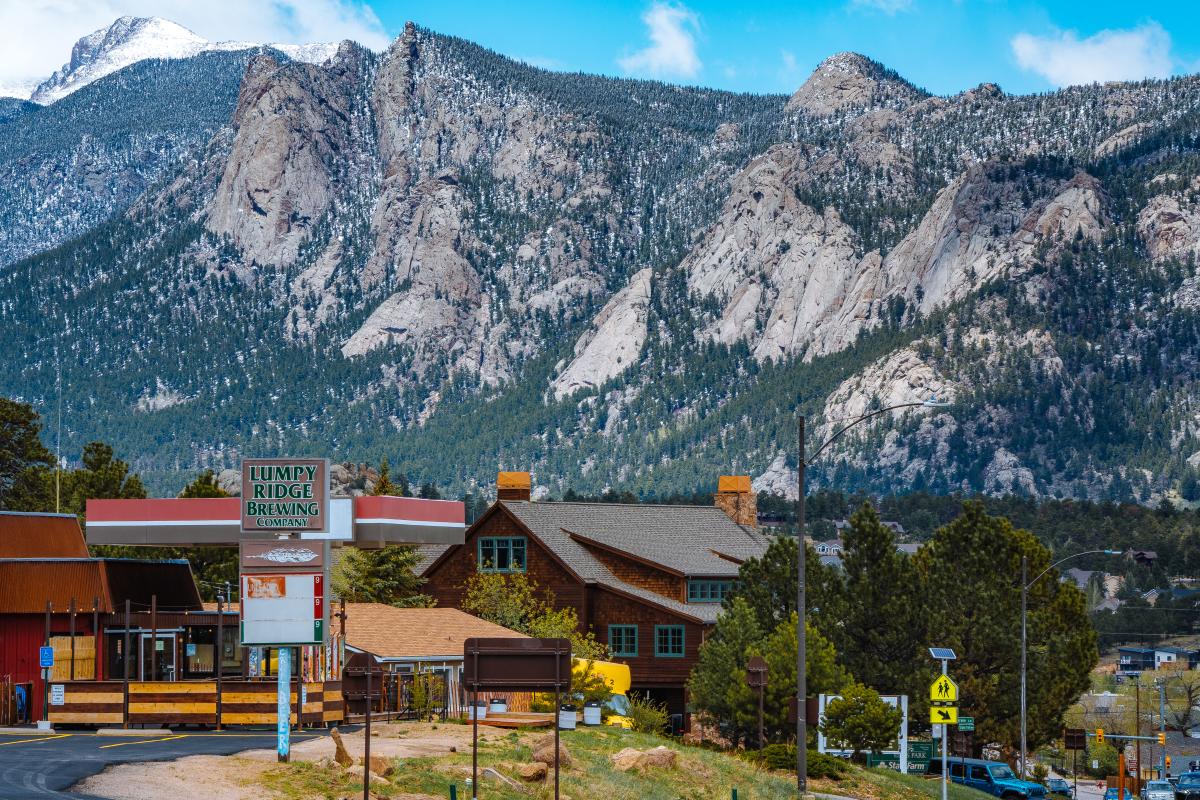 Named for a popular Rocky Mountain National Park trail, Lumpy Ridge Brewing Co. boasts a unique location – a former gas station. But all it's pumping these days are handcrafted beers that range from the tried-and-true (the extremely satisfying Lumpy Ridge Pale Ale) to the adventurous (the deliciously spicy Biscuit Saison). The brews are great, and so is the custom-made artwork by Wade Johnston that adorns the brewery's walls. 531 S. Saint Vrain Ave., (812) 201-3836; lumpyridgebrewing.com
Good to Know: Music is a big part of the Lumpy Ridge experience, and on Wednesdays, you can be the DJ. Bring a favorite record – on vinyl of course – and you'll get a free 12 oz. pour.
Avant Garde Aleworks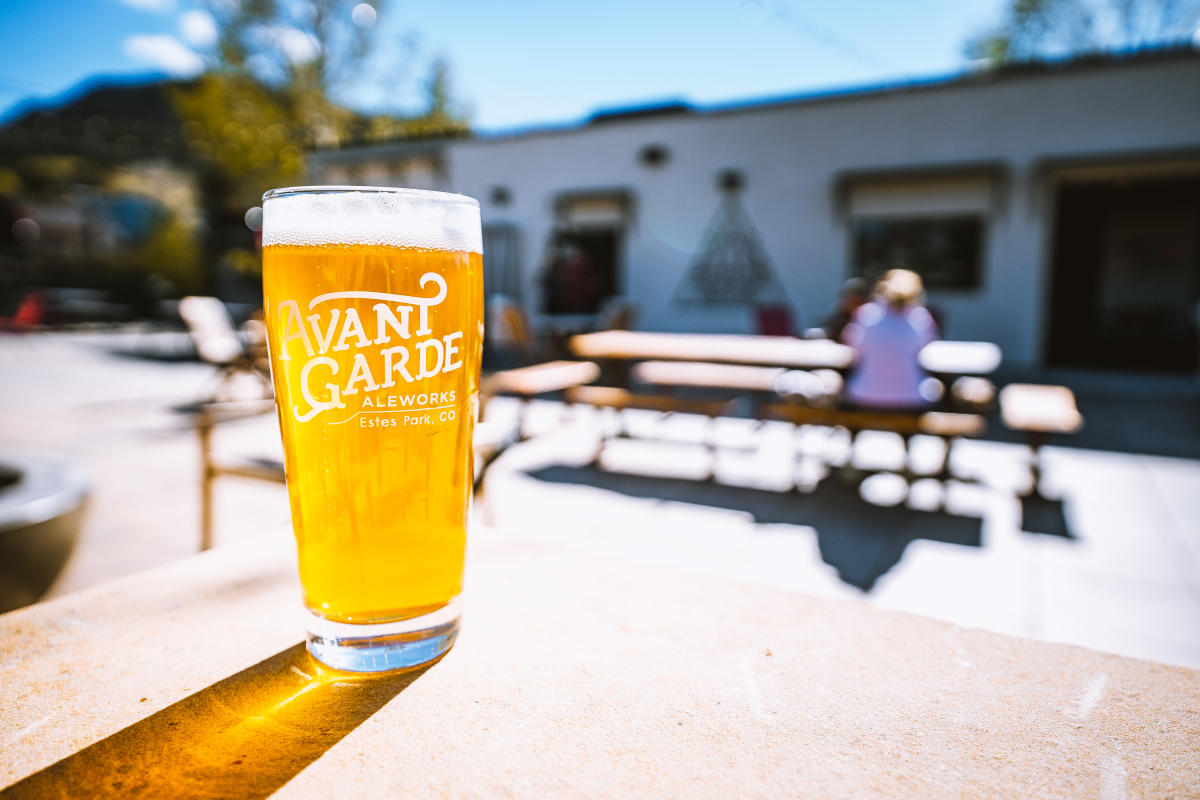 Tucked away off of Highway 7, behind Napa Auto Parts, Avant Garde Aleworks strives to integrate ancient aging methods and unique twists to their brews. Their beers are always rotating depending on season, and they have a great outdoor patio where they're always hosting fun events and good times.  920 Dunraven St. Estes Park, CO 80517; avantgardealeworks.com
Good to know: Every Friday is teacher appreciation day! Teachers and educators are welcome to join in the taproom for 20% off all draft beers and hard seltzers. 
WINE
Snowy Peaks Winery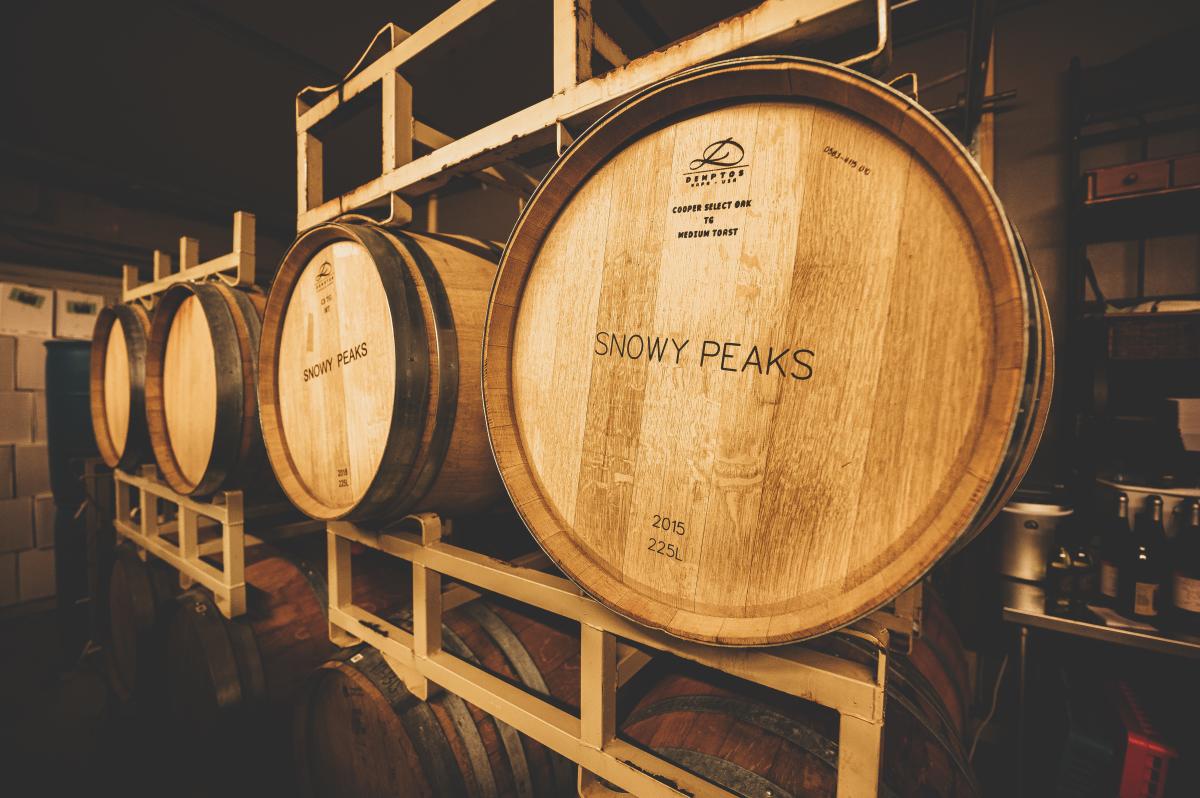 Colorado's beer scene grabs a lot of the headlines, but the state's wine world is equally worth exploring. Case in point, Estes Park's long-running Snowy Peak Winery, which ferments Colorado-grown grapes from the Western Slope into award-winning varieties that will please every palette. The winery's tasting room is a perfect place to relax with a flight of Snowy Peaks wines, ranging from sweet to dry and red to white. The classic Pinot Noir is not to be missed. 292 Moraine Ave., (970) 586-2099; snowypeakswinery.com
Good to Know: The tasting room also offers a handpicked selection of Colorado-made gourmet foods, sweet, savory and in-between.
DON'T MISS
The Barrel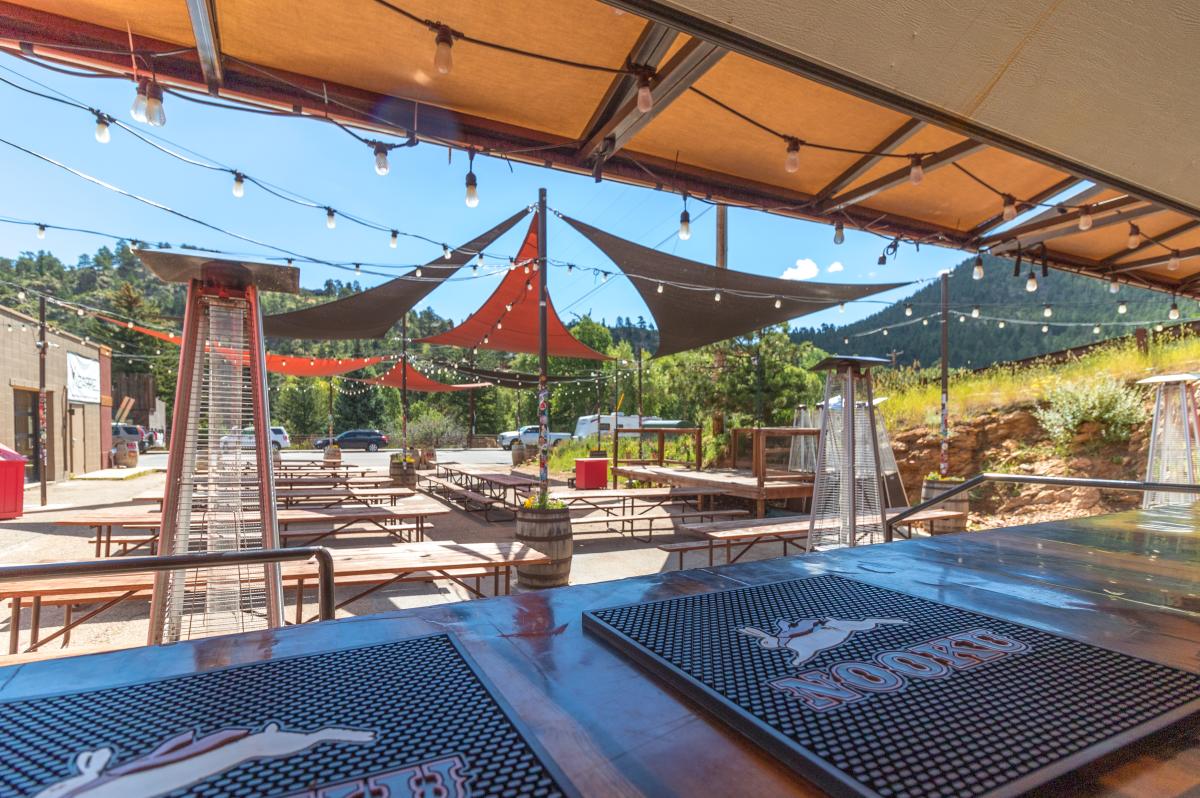 No craft beverage tour of Estes Park is complete without a visit to The Barrel, located in the heart of downtown. This open-air craft beer, wine and spirits garden (open from May through October) features more than 60 rotating taps, focusing on craft beer, mead and cider, alongside high-end distilled spirits and wines. The ideal spot to spend an sunny Estes Park afternoon. 116 E. Elkhorn Ave., (970) 616-2090; thebarrel.beer
Tyler Wilcox is a Longmont, CO-based writer and editor whose byline has appeared in such publications as The Onion AV Club, Pitchfork, 5280 and The Boulder Weekly, among many others. Tyler loves exploring all that the great state of Colorado has to offer, from hiking trails to hot springs to craft breweries.