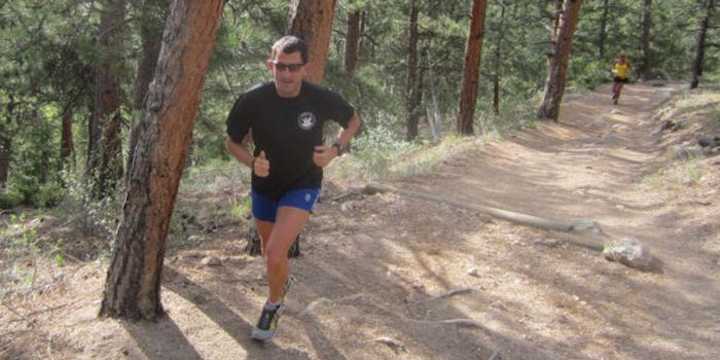 Trail Running
Running with Nature
Coming into its own as a well-known destination for trail running, Rocky Mountain National Park possesses the qualities trail runners seek: soft, varied terrain; solace; natural beauty; and different habitats. These runners want to engage and experience their surroundings. They want variety. And they want the benefits of working their whole foot and leg.
In the park, paying attention and staying focused is easy. There's so much to absorb. Enjoy these local's favorite trails for summer and fall running:
Black Lake Trail: Intermediate-level, 9.6-mile trail. The Black Lake Trail has amazing views on the way to stunning Black Lake. Pass Mills Lake, named for Enos Mills; Jewel Lake, a small, but pretty lake; and Ribbon Falls that spill from the lip of Black Lake. Plus, there's lots of different terrain, including planks that traverse the marshes from Jewel Lake.
Lumpy Ridge Loop: Starting from the Lumpy Ridge Trailhead, the 10.5-mile loop heads west on the Black Canyon Trail through some amazing rock formations and open meadows. Enjoy gorgeous views of Longs Peak and Meeker. After about 2.5 miles the trail climbs for about two miles, which accounts for its advanced rating. The trail descends through some wonderful terrain, some of it switchbacks, across a soft carpet of pine needles and debris. It climbs again up to Gem Lake with a couple of false summits along the way. Hop down some big stone steps from there and enjoy the last mile of sweeping descents.
For information on trail running in the Estes Park area, including outfitters and guided excursions, visit the Outdoor Adventures section. For current trail conditions and more information on trails in Rocky Mountain National Park, please visit NPS.gov/ROMO.