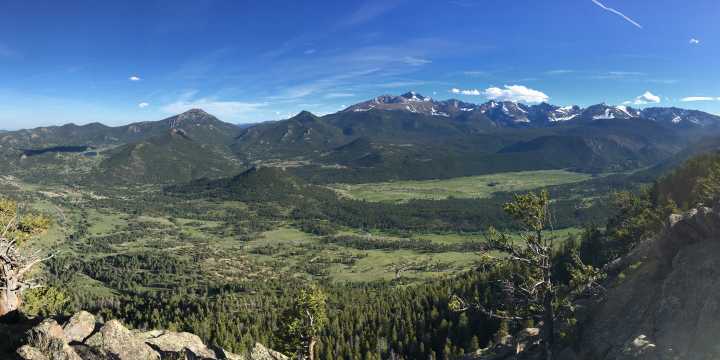 Current Cooperative Programs
While VisitEstesPark.com advertising programs and the Estes Park Official Visitor Guide have always been cooperative programs, we continue to seek out opportunities to offer local businesses access to external advertising, VEP promotions and public relations opportunities for no charge or at reduced or subsidized rates.  
Click these links to go directly to specific current promotions and opportunities:
4th Grader Rewards Program:
To take further advantage of the National Park Foundation's "Every Kid in a Park" campaign offering free park passes to all 4th graders, Visit Estes Park will be offering 4th graders a free gift package at the Estes Park Visitor Center. We have ordered drawstring backpacks to award kids who show their 4th Grade Parks Pass. We will fill these backpacks with additional gift items, coupons and information from local businesses at no additional charge
Details:
Collaborative Content Program: 
Engaging and interesting content attracts travelers and keeps consumers coming back to Estes Park for more - travel ideas, trip tips, local recommendations, interesting people, unusual activities or features, and more! You can take advantage of this curiosity by getting your stories in front of our blog readers and social media followers.
If you are interested in sharing content, being a guest blogger or have news to share (we can help with ideas, too!) please contact Josh Harms via email or 970-586-0500. Space is filled on a first-come basis, so act now! 
Advertising & Promotions: 
We are currently marketing spring and summer, so make sure you have your information to us on new products, amenities or services, add your seasonal coupons to your listings, freshen up the photos on your listing and website, and more! 
Find out more about coupon & promotions on the Website Advertising page. 
Public Relations Opportunities:
We are constantly talking to and pitching story ideas to members of the press, so be sure to keep us up to date on your news, current events, updates and upgrades, etc. In addition to ongoing "what's new" in Estes Park, we are always pitching specific story ideas for both long-lead (6-12 months ahead) and short-lead (1-6 months ahead) stories.
Please send us ANY AND ALL tidbits, story ideas, packages and news related to the current pitches below. Remember - we can help formulate packages, brainstorm ideas and develop new (and easy) products/services to fit into these themes! Send your info to Visit Estes Park
Long-Lead Story Topics:
For additional information about Visit Estes Park cooperative marketing, please contact Rachel Oppermann.
International Sales & Leads Program
Visit Estes Park continues to invest in international sales and promotion by hosting tour operators, receptive operators and travel agents on FAM tours and by attending international travel tradeshows IPW and Go West. Local tourism partners can take advantage of this investment by helping VEP host FAM tours and/or by participating in international travel packages and tours. To get started with either one, please complete this easy online form. 
Want to know more about international travel trade? Here are some resources to help guide you to this vast and dynamic industry sector: