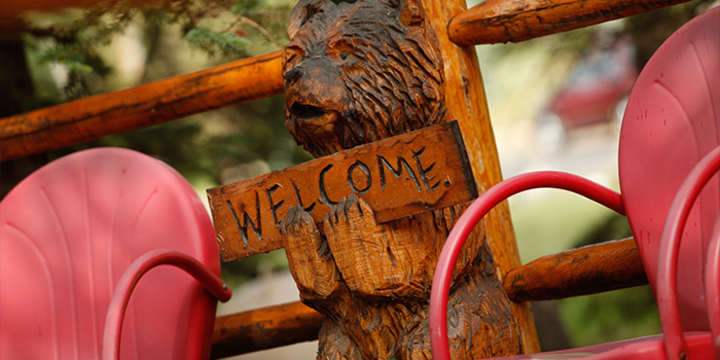 Lodging & Honeymoons
Your wedding night should be as special as the ceremony. Ensure yours is perfect by choosing the right place to stay. Whether you want to retire to a hotel room next to family and friends or escape to a secluded, private cabin, Estes Park lodging properties fulfill your needs. Sink into suites outfitted with personal hot tubs. Lay before a roaring fire, just you and the love of your life. Walk hand-in-hand along wooded paths beside a gurgling river. Estes Park accommodations make it possible to enjoy these experiences and more. Plus, they extend the same hospitality to your wedding guests, turning your ceremony into a true destination wedding. Book suites, hotel rooms, cabins—even private vacation homes for your wedding. From rustic to historic, Estes Park offers a range of accommodations.
Staying or coming to Estes Park for your honeymoon? You will find a wide variety of romantic experiences to make your extended stay full of intimate moments and memorable highlights. Many properties off special honeymoon packages that include indulgences like couples massages, chocolates, champagne and more. Whether or not you ever leave your room, Estes Park honeymoons will create memories to last a lifetime.
Estes spotlighT
estes SpotlighT