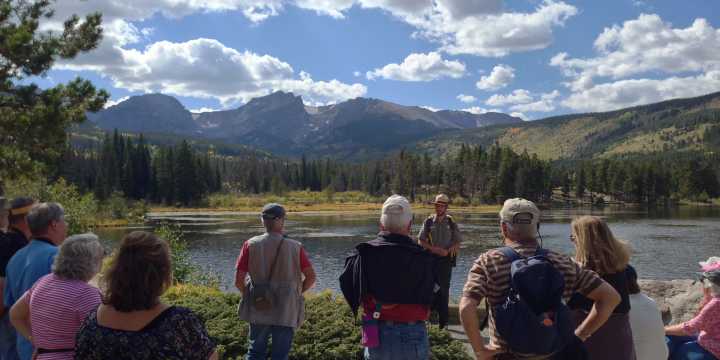 Summer Programs in Rocky Mountain National Park
Submit An Event
Fill out the fields below in order to have your events listed in our calendars. The online event calendar will be used to produce the weekly "Happenings" event listing, which is printed in the local papers and distributed throughout Estes Park. 
A few notes:
Event listings and the photos/images are re-sized for various placements on the website and text is often cropped out in a way that is illegible. Please only submit horizontal photos without text. Other images may cause your event submission to be rejected and need to be resubmitted. The best aspect ratio for photos if 4:3.
Once submitted via the form below, events go through an approval process to ensure complete information and proper categorization. You will then be notified about the approval status. Typically, this will take no more than 24 hours on business days.
The deadline for Happenings consideration is weekly at noon on Mondays. Events submitted after this deadline will be considered for the following week's issue.

Inclusion in Happenings depends on a number of things including available space, variety of events, guest appeal, type of event, etc. 

If you are submitting multiple events that are similar in nature, OLIVE offers the ability to clone and edit events. If you do not currently have an OLIVE account, please contact us at 970-586-0500 to be added to this platform. 
Resident-centered events, such as public meetings, community fundraisers, local school or church functions and other similar events, will be published online on the Community Calendar. 
If you have a major event that you are seeking additional promotional support for, please visit this page, to learn about how Visit Estes Park can potentially assist you. 
Thank you!
Estes spotlighT
estes SpotlighT