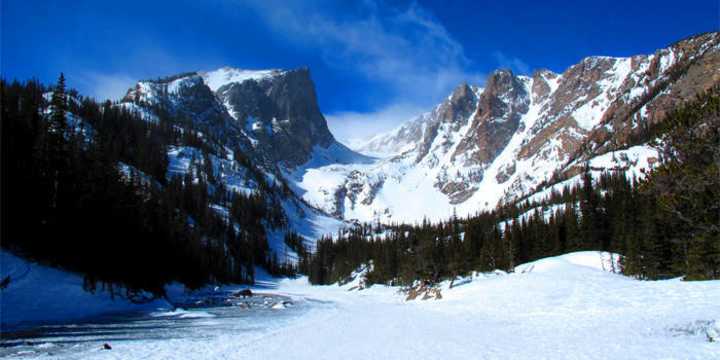 Hiking
People of all ages can enjoy the incredible natural beauty of Estes Park and Rocky Mountain National Park. Some self-guided walking tours, like the handicapped accessible trails around Sprague Lake and Bear Lake, are smooth and nearly level. Other park trails require more physical exertion.
Exploring the back country can occupy an hour, a morning, an entire day or several days. There are more than 355 miles of hiking trails in Rocky Mountain National Park, offering an unsurpassed outdoor experience. These range from flat lakeside strolls to quite steep peak climbs.
If you are new to the park, rangers at the visitor centers and backcountry office can provide advice on trails that are appropriate for different fitness and experience levels. If you have never hiked before or are traveling with children, check out the National Park's recommended accessible trails.
In addition, ranger-led walks are free and can increase your confidence while you learn more about the park. Rocky Mountain National Park is a great place to discover how traveling by foot brings you closer to nature.
For current trail conditions and more information on trails and hiking in Rocky Mountain National Park, please visit NPS.gov/ROMO. 
Pets are not allowed in the national park, except along roadsides, in parking areas, picnic areas and campgrounds. Pet-friendly hikes.