With a bustling main street, peaceful trails, and scenic mountain views in all directions, Estes Park is the perfect little mountain town to plan a weekend away. While there's plenty to do and see all year the fall season, in particular, is a special time to visit.
Bright yellow and orange aspen leaves flutter in the wind and wildlife seems to take over, with elk hanging out anywhere they can find a spot of grass. Not that Estes Park gets particularly warm in the summer (temps average in the mid- to upper-70s), but fall is that perfect time of year where you can adventure all day and curl up by the fireplace at night.
1. Prime Wildlife Watching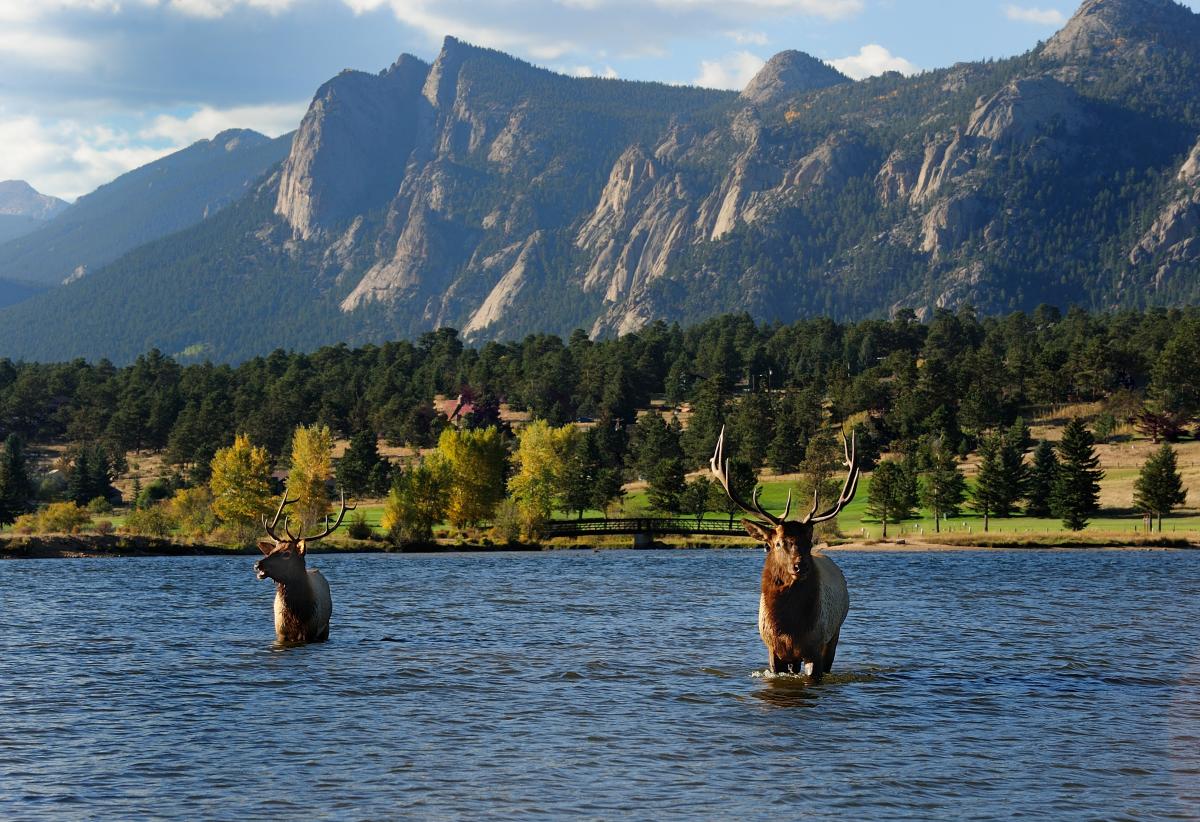 Chances are high that you'll see deer, elk, or even moose just about any time you visit Estes Park, but during the fall season it's practically a guarantee. Fall is rutting (aka mating) season for elk, so they like to come into town and bugle loudly for everyone to hear. They love to set up on the grassy spaces, whether it's near the river by Kind Coffee, in the median between Big Thompson Avenue and N. St. Vrain Avenue, or in Bond Park. When you do see these animals, be sure to keep your distance. They might be used to people being around, but they are still wild animals and it is mating season so tempers are high.
2. Events
There's always something going on in Estes Park, but the events and festivals truly ramp up in fall. Each and every weekend you're likely to find family friendly activities, live music, and flowing beverages either downtown at Bond Park or at the Estes Park Events Complex. Check out other upcoming Fall events here.
3. Fall Colors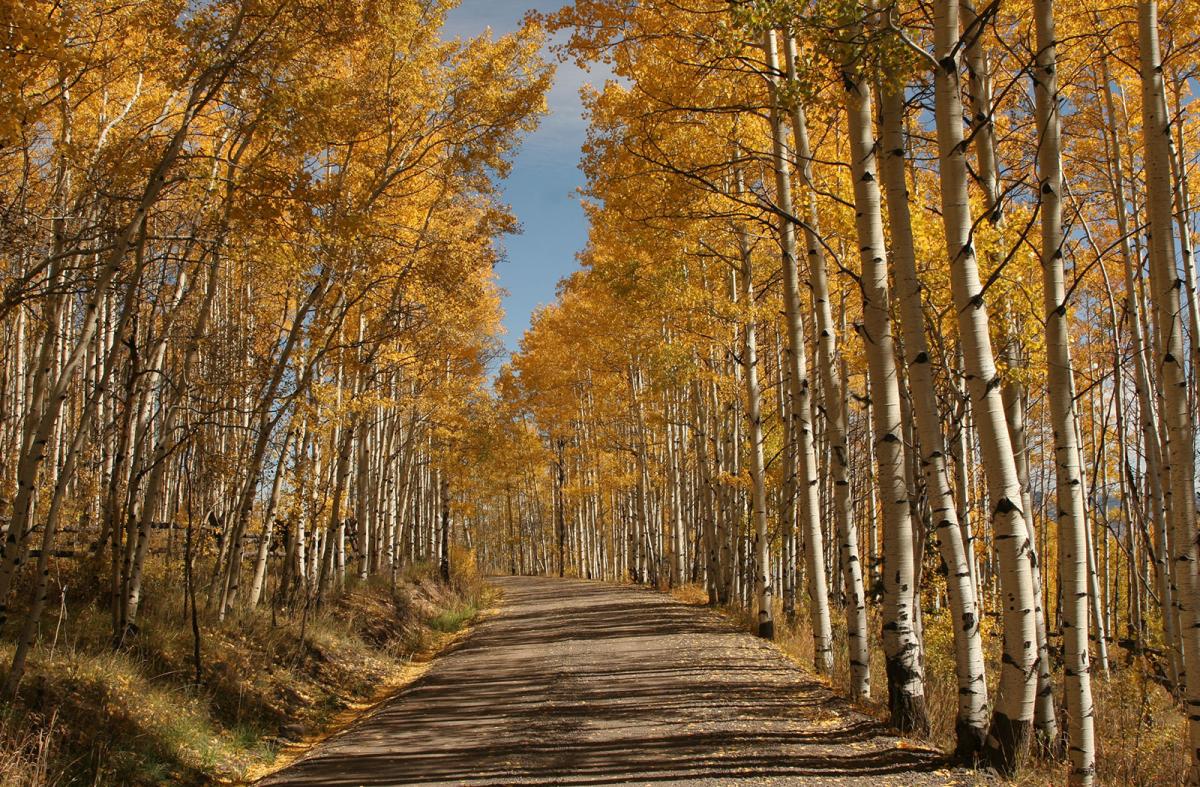 Whether you visit during peak leaf-peeping season or not (usually late September, depending on the year), fall is a beautiful time of year to visit Estes Park. You'll see bright yellows and oranges throughout town, on the trails at Rocky Mountain National Park, or along the Peak-to-Peak Highway.
4. Perfect Weather for Outdoor Activities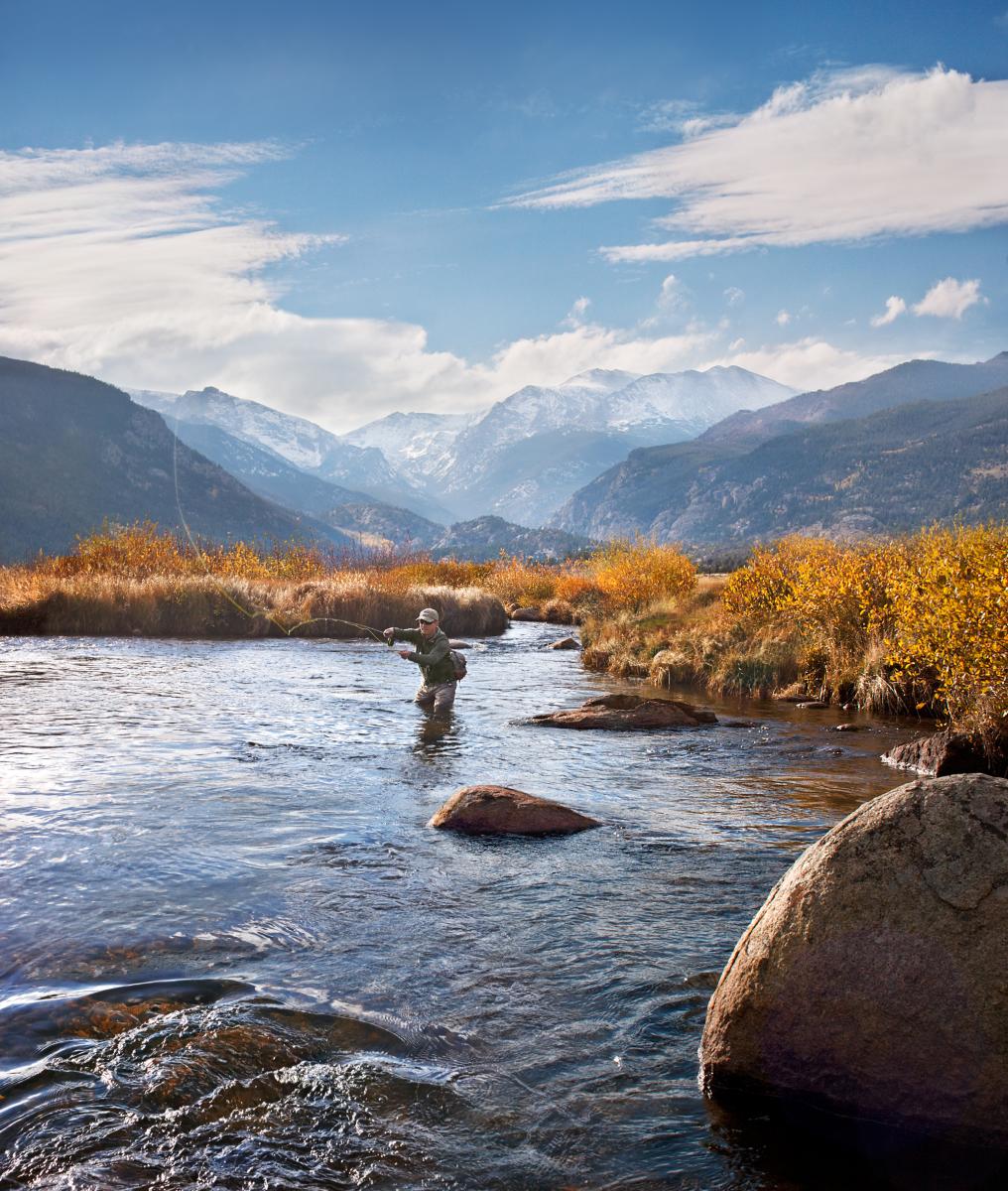 Fall in Estes Park consists of crisp mornings, warm afternoons, and cozy nights.
Of course, there is an abundance of hiking trails everywhere you turn. While you can't mountain bike in RMNP, Roosevelt National Forest offers dozens of trails and hundreds of miles. Or you can hop on horseback for a different perspective on the outdoors.
As the flies hatch, cast a line and try your hand at fly fishing in Lake Estes or the Big Thompson River, or take your camera and keep an eye out for one of the many bird species you might see flying above. Bring your clubs and take a swing at the Estes Park 18-Hole Course or the Lake Estes Executive 9-Hole Course.
5. Catch the First Wave of Winter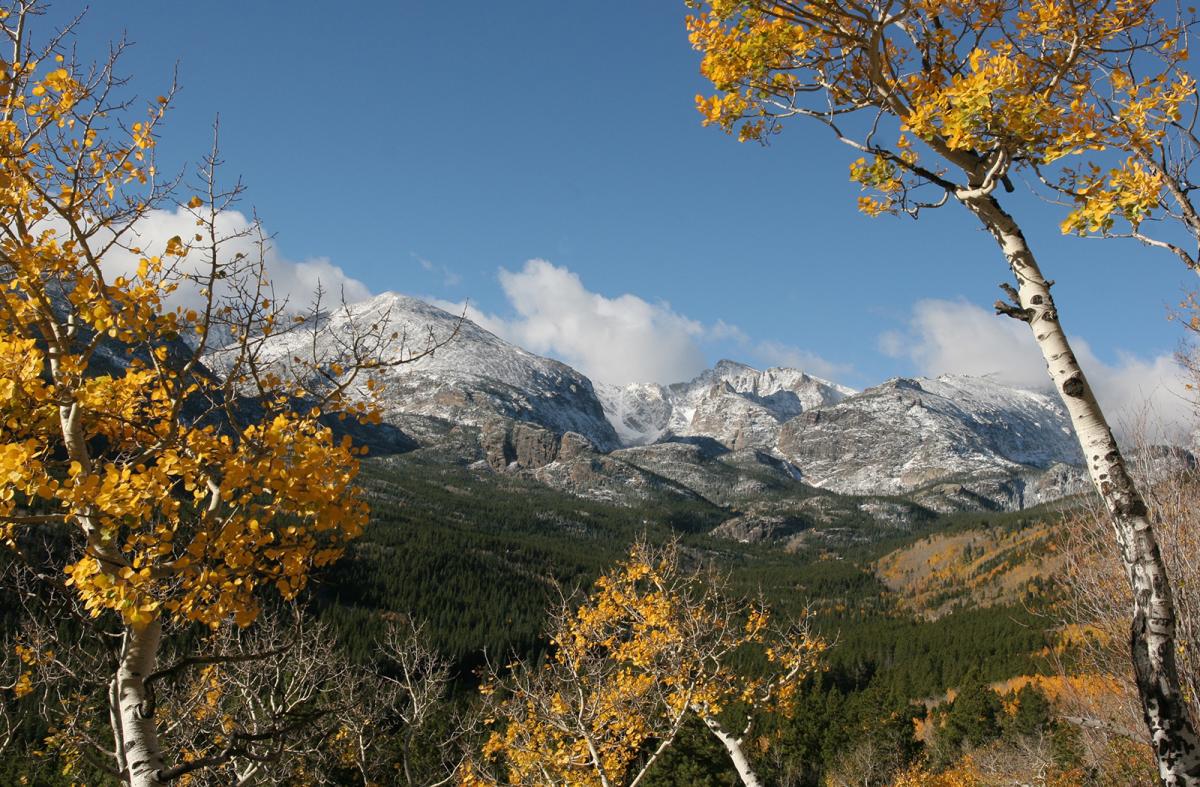 Fall is followed very closely by winter in Estes Park, and oftentimes, the seasons collide. Elk bugling and golden aspen leaves flutter among falling snow, giving a sneak peek at the season to follow. As always, pack some layers and maybe throw in gloves and a hat too.