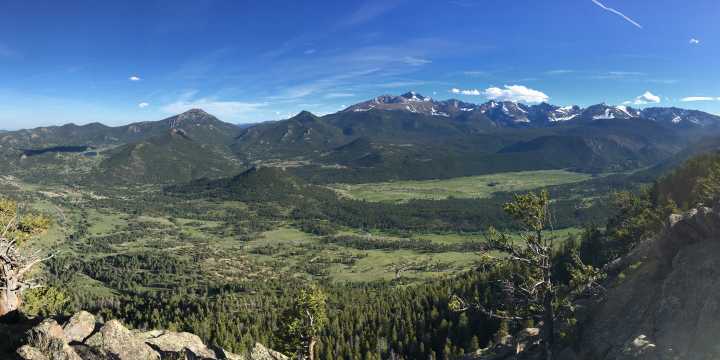 Website Advertising
Ready to sign up? Contact Visit Estes Park at 970-586-0500.
Coupons & Special Offers: 
Visit Estes Park has added coupon pages and categories to the website for each listing segment. Coupons can be added to any Enhanced or Featured Listing in 6 permanent categories: Where to Stay (lodging); What to Do (activities/attractions); Where to Eat (dining), Weddings, Reunions and Meetings.
We also offer categories for specific, campaign-related landing pages that we direct digital advertising to. This is very valuable traffic, so we encourage you to take advantage of it by including applicable coupons/offers in these categories. The current promotional categories are listed below.
To offer the most relevant and attractive presentation to consumers, coupons/offers submitted must meet the following guidelines:
Offer is relevant to all Categories and the Listing Section
Presents a value to the customer (added value, savings, convenience, prix fixe menus, etc.)
Each coupon can be linked to only one Listing Section, but can be linked to multiple listings within that section
There currently is no limit to the number of coupons per listing or account, but to avoid duplication on coupon pages, each coupon per account/business must be unique from the others (for example: the same romance package cannot appear for a hotel's wedding listings AND their lodging listings - they must be unique).
We encourage everyone with applicable listings to submit their coupons via OLIVE. Find additional details and instructions on creating coupons here: 
General OLIVE Instructions (pdf)
Coupon Creation/Edit Instructions (pdf)
COUPON CATEGORY DETAIL CHART

Category

Listing Section

Category Type

Webpage

What to Do

Things To Do

Permanent

Where to Stay

Lodging

Permanent

Where to Eat

Dining

Permanent

Wedding Specials

Weddings

Permanent

Reunion Specials

Reunions

Permanent

Meeting Specials

Meetings

Permanent

Winter Specials & Packages

Any

Promotional

Eldora or ski-related packages/offers

Things to Do or Lodging

Promotional

Holiday & Event Packages
Any
Ongoing, Promotional
Ad-based landing pages for large events or holidays (ex. Valentine's Day, Christmas, Spring Break, etc.)

NOTES:

▪ 'Promotion' categories are temporary and typically associated with a specific event and/or promotion that Visit Estes Park is marketing. We will do our best to communicate them via the Stakeholder Newsletter and these categories will appear in the drop-down when adding or editing coupons.

▪ Coupon web pages may not be "live" if there are not any active coupons in that category.

▪ Be aware that if two coupon categories are selected, the coupon may appear twice on the associated listing.

▪ Only 1 Listing Section may be linked per coupon; however the coupon may be linked to all listings in that section.