From bugling elk, to landscapes glittered in yellow and orange, experiencing October in Estes Park has always been one for the books, but perhaps something that may not immediately come to mind when you think of fall in Estes Park is…ghosts!
Home to the iconic Stanley Hotel, which many associate with Stephen King's quintessential, "The Shining," it turns out, there's more to the ghosts of Estes Park than you may know. 
Here are some local spooky spectacles you won't want to miss!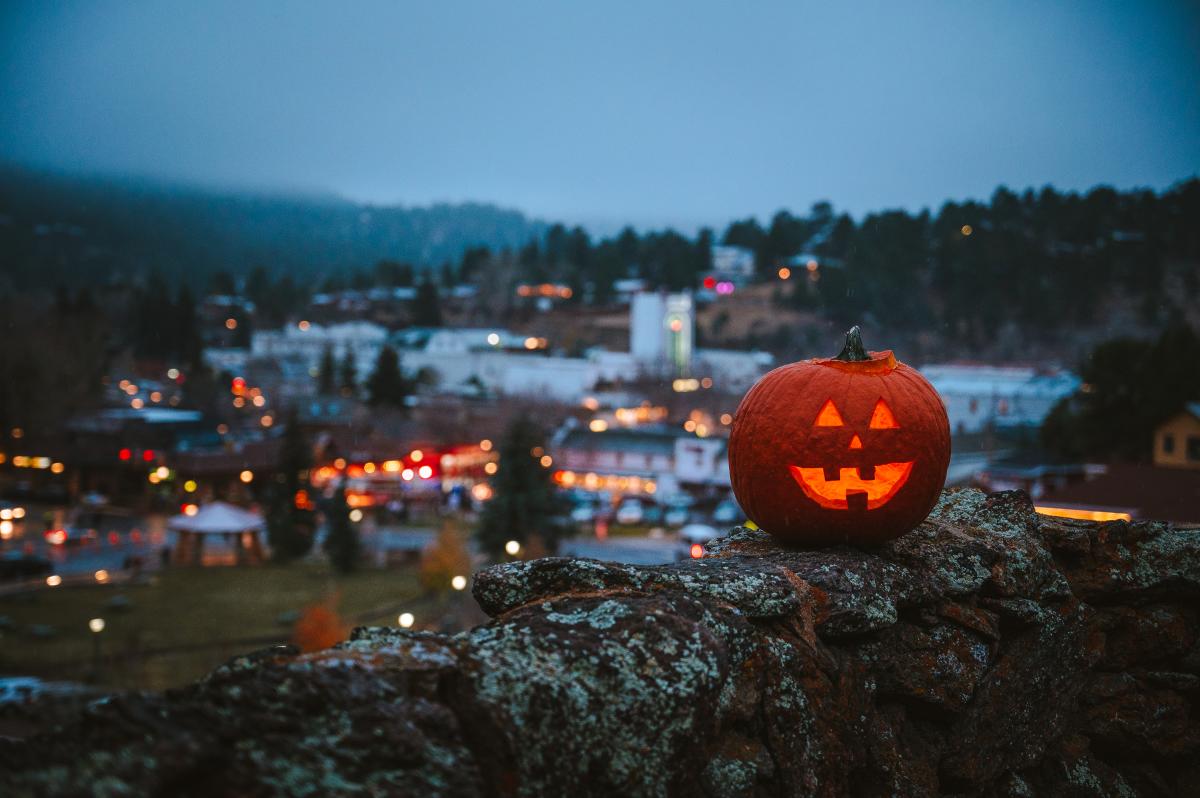 Seven Keys Lodge 
The Stanley isn't the only haunted hotel in town! Previously known as the Baldpate Inn, the newly renamed Seven Keys Lodge has a ghost story of its own!
It was over one-hundred years ago that owners of the lodge, Gordon and Ethel Mace originally came to Estes Park on their honeymoon. After acquiring a homestead in the area, they created a rhubarb farm, then built an Inn on the property. 
It became tradition that guests of the inn would bring their own keys to the property, leading to a competition of who could bring the most exotic key, until Gordon and Ethel acquired an impressive collection. 
Today, legend has it that Gordon and Ethel still linger at the lodge, basking in their beautiful collection which is now displayed in the bar area of the lodge. 
Here is the complete story of the Haunting at the Baldpate Inn.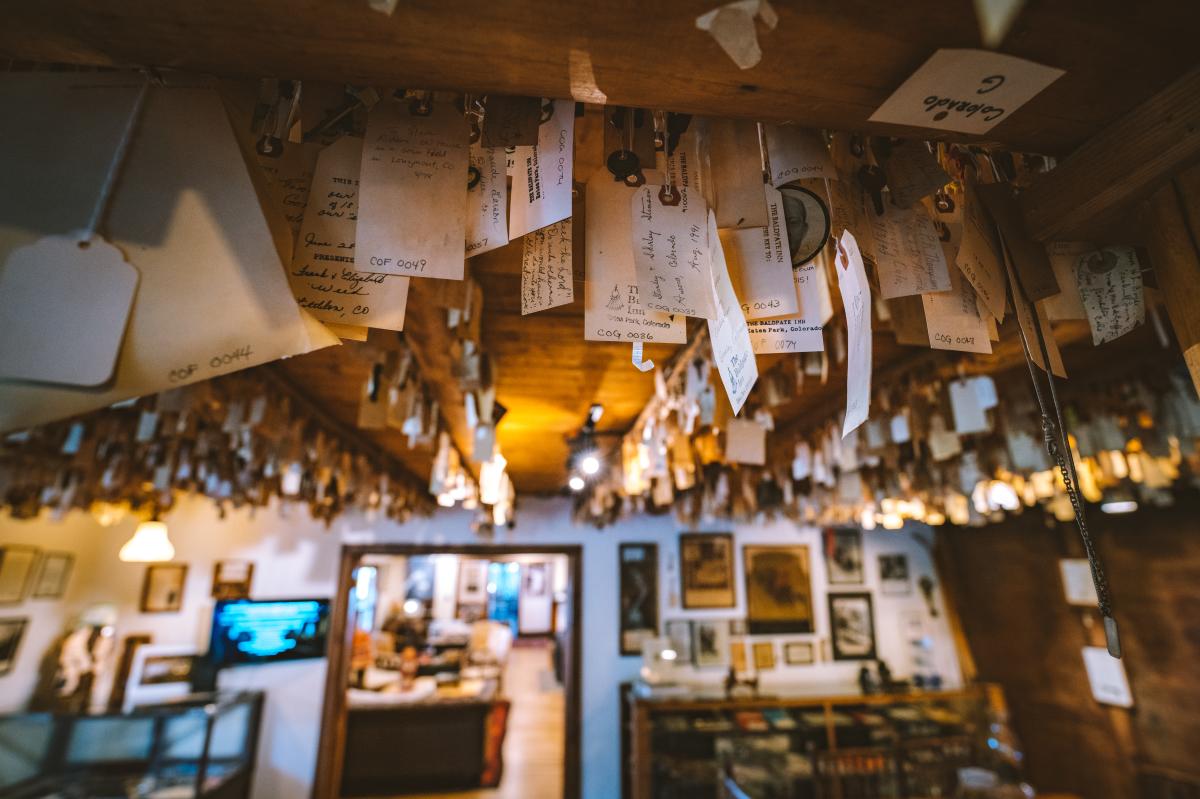 The Legend of the Blue Mist 
Estes Park history is full of characters such as Rocky Mountain Jim, Griff Evans, and Lord Dunraven, but one you may not have heard of is known as, Miner Bill. 
Miner Bill came to Estes Park in 1883. After spending about a year in an insane asylum, he came to Estes Park to be a Prospector where he continued to puzzle the townspeople with his strange ways. 
On cloudy nights, Bill said, a "Being" would appear among a blue mist in the trees. He said the "being" would leave three-toed claw marks in the snow as well as on the trees. At the same time, animals were often found dead with nothing left but bones, this troubled Bill for quite some time as he believed the dead animals to be in connection with the blue mist. 
Ready for some goosebumps?? 
Eventually, Bill went missing and was later found dead with nothing left but bones and…wait for it… three toed animal tracks surrounding him… 
Read more about the Miner Bill and his sightings here. 
All things Stanley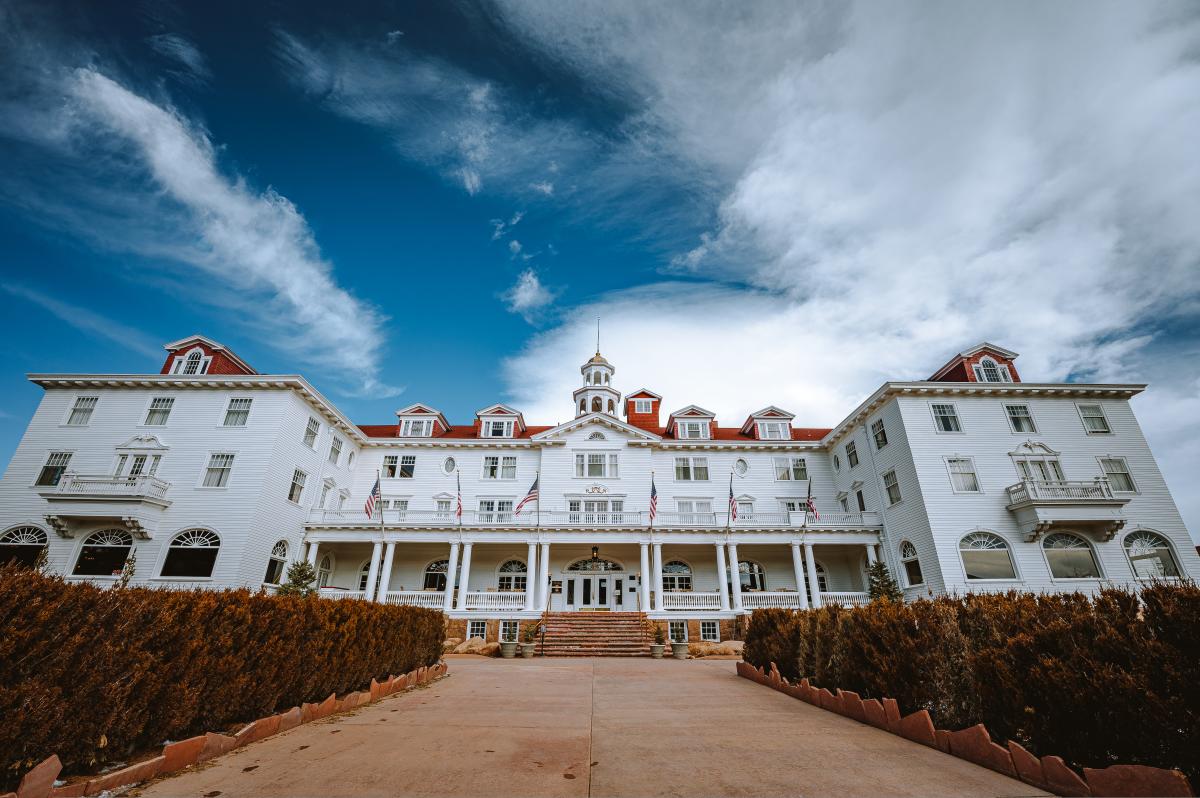 We couldn't write a blog about haunted things Estes Park without talking about The Stanley Hotel. 
Any horror-gurus out there probably see the word, "Stanley," and almost simultaneously think, "The Shining," but did you know that many of the stories of ghosts at The Stanley actually involve true stories stemming back to the early 1900's? 
After a couple of nights in the hotel just before it closed for the season, Stephen King found the inspiration for his spine-chilling novel. 
In fact, King and his wife were the only guests in the hotel during their stay in the 1970's. They stayed in room 217, believed to be haunted by a chambermaid who fell through the floorboard in an oil lamp explosion in 1911. 
After having a nightmare while staying in the room, King said he lit a cigarette, stared out the window, and came up with a rough plot for, "The Shining." 
If that "spooks" your interest even more, take one of the Stanley Hotel's Ghost Tours. This 60-minute walking tour takes you through the hotel after dark as you learn about some of the hotel's more "spirited" guests. 
Learn all about the true stories of the ghost believed to walk the halls of The Stanley to this day. 
Aiden Sinclair's, "The Underground" 
If that still isn't enough to send a chill up your spine, here's another hair-raising secret found only in Estes Park. Hidden beneath The Stanley Hotel's Carriage House, is a subterranean theater where you can experience a once-in-a-lifetime performance from world-famous illusionist, Aiden Sinclair. 
These performances are far from your birthday-party-magic-show. Designed for mature audiences, they will leave you somewhere in between fantasy and reality, as you explore the supernatural. Expositions this October range from interactive magic shows, to seances and conjuring, this is the real deal when it comes to the ghostly side of Estes Park. 
Feeling brave? Book your tickets now!
We covered the tricks, time for the treats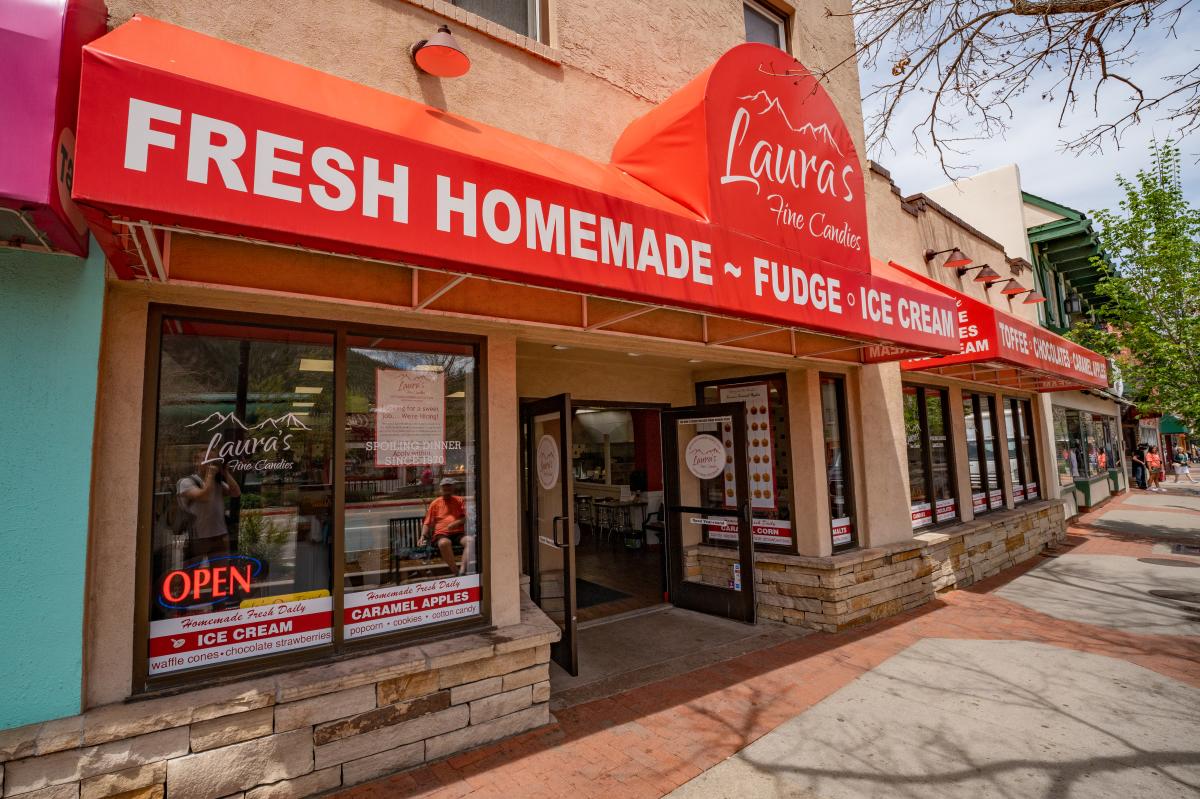 Of course, October is also peak season for those with an overactive sweet-tooth, and Estes Park never disappoints when it comes to candy shops. 
Rocky Mountain saltwater taffy, homemade fudge, and freshly-dipped caramel apples are good enough to scare away any competition–here are some of the sweet shops you must visit with that million-dollar question, "trick or treat?"
You will find most of your homemade-candy gems strolling downtown on Elkhorn Avenue. For all the chocolate lovers, Laura's Fine Candies is an Estes Park classic. Plan ahead for your dinner to be spoiled, and try a variety of homemade fudge flavors from peanut butter to caramel-pecan-turtle. They also have an incredible selection of caramel and candy apples. 
Just down the street, the sugar-high continues at The Taffy Shop. If the fresh taffy spinning in the window gets your mouthwatering, just wait until you try some of the melt-in-your-mouth flavors like salted caramel, vanilla, and molasses. 
Make sure your treat bag is filled to the brim before you leave Elkhorn with a stop just around the corner at The Estes Park Sugar Shack. This is a candy-lovers dream that seems like it may have popped out from the pages of a Roald Dahl novel. With ice cream, fudge, popcorn, and an array of homemade candies, they call themselves, "the sweetest show in town." 
Haunted histories, phantom-filled fantasies, and taunting treats, all against a backdrop of golden leaves and crisp mountain air make spooky-season in Estes Park a Halloween fenatic's dream come true.