It was over one hundred years ago that Gordon and Ethel Mace first came to Estes Park for their honeymoon. Upon their arrival, the splendor of the landscapes and towering Rocky Mountain peaks so far exceeded their expectations, they decided to stay and make Estes Park their forever home.
They acquired a plot of land through the Homestead Act, and cultivated it farming rhubarb. They built guest cabins surrounding their small homestead where they welcomed tourists.
As word spread of their quaint escape high in the Rocky Mountains, more and more guests came until they had room for no more visitors. So they built an Inn on the property, later naming it The Baldpate Inn.
Rarely did their guests stay at the Inn only once, so enamored with the pristine surroundings and hospitality of Gordon and Ethel, they returned summer after summer. And so it became a tradition to give each visitor their very own key to the hotel to hold onto for future visits.
They did so up until World War I when the cost of metal became so expensive, they could no longer afford to give the keys away. Instead, guests began bringing their own keys, from all over the world. The competition was so fierce to bring the most exotic key, the Maces began collecting them on display in the Inn's famed Key Room. This was the beginning of the world's largest key collection, which boasts over 20,000 keys to this day.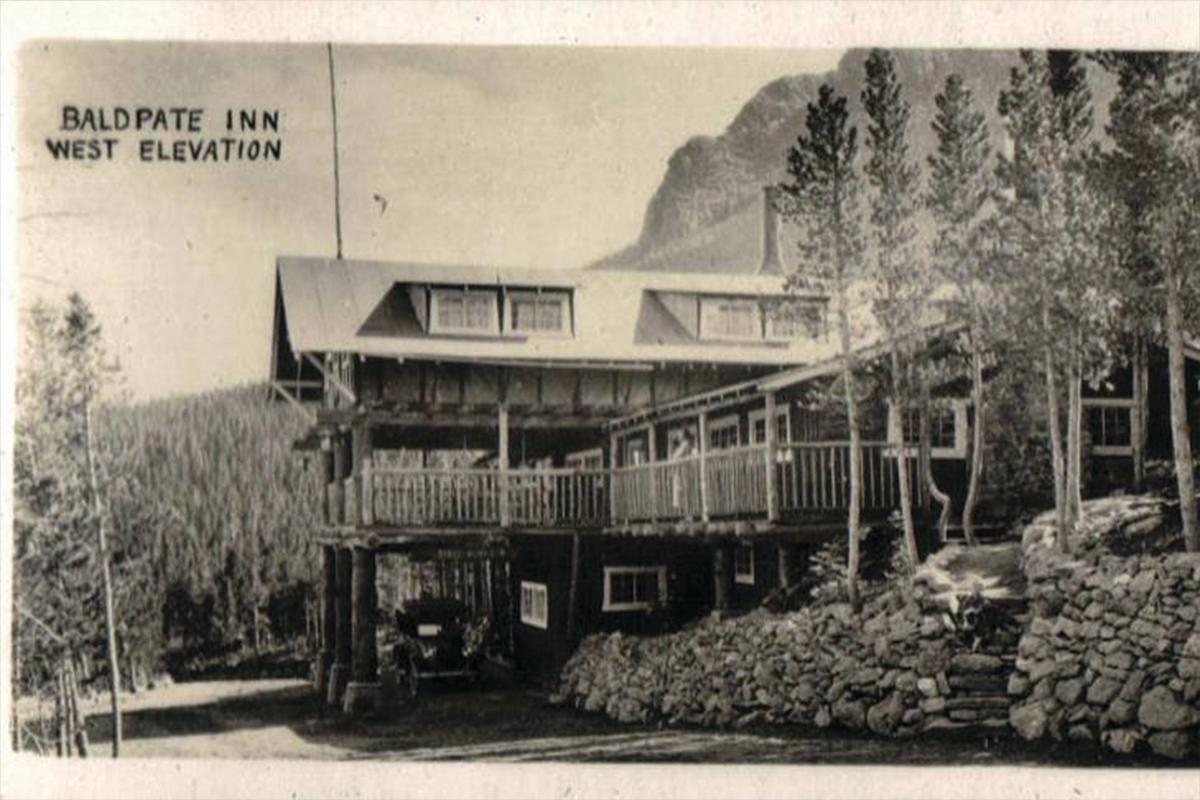 After many years living out their dreams together in their adopted hometown of Estes Park, Gordon and Ethel both passed away. But just like their guests who returned to the property year after year, the Maces had no intention of leaving.
Legend has it, they still linger, admiring the many keys brought to them from all around the world. Some of the later hotel management has claimed that keys previously hung in the Key Room might show up in different areas of the Inn with no plausible explanation. And guests of The Baldpate Inn have reported that on occasion, Ethel can be seen sitting in her rocker on the porch, admiring the views. And that Gordon, the ever-consummate host, has been spotted roaming the hallways at night, checking on guests, and ensuring the integrity and charm of this beloved Inn always remains fully intact.