Work these new attractions into your stay in Estes Park this summer.
Mustang Mountain Coaster
See Estes Park's iconic views from a new perspective on our new alpine coaster. Riders get views of Longs Peak and the rest of the continental divide through its twists and turns—when you can tear your eyes away from the track. It's so beautiful, and so fun, that you'll need to ride it more than once.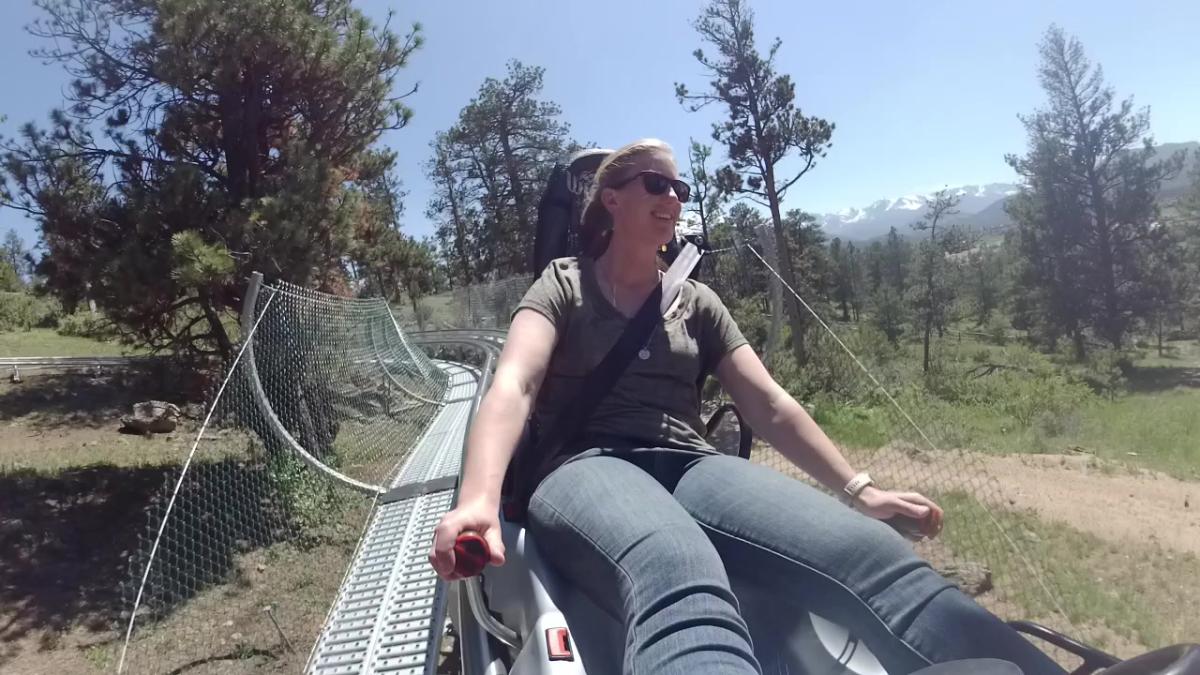 E-bikes
Rent an e-bike in several places this summer: The Estes Park Mountain Shop, Backbone Adventure Rentals and Kent Mountain Adventure Center. Take the bike around Lake Estes, a 3.75 mile paved loop with stunning mountain views, around town or on roads in the national forest. E-bikes are not allowed on trails in the national park or Hermit Park Open Space.
Estes Park Distilling Co.
A boutique distillery has moved into Bob and Tony's Pizza—one of Estes Park's favorite pizzerias—to share space with this community staple. No alcohol is served at the pizzeria, but moonshine and whiskey are available for purchase by the jar, along with other merchandise. The distillery is in the process of building a restaurant and bar nearby where their spirits will be served and live music will be a regular occurrence. For more information call (970) 586-2044.
Seven Keys Lodge
The beloved Baldpate Inn has new owners, a new name and a lot of new and exciting things in store. A big one is an evolved key room—the lodge inherited the Baldpate's key collection, the largest in the world. The key room has been transformed into a tasting room where guests can enjoy craft cocktails while admiring the collection's keys hung from the ceiling above. The tasting room is not quite open yet, but guests can stop in for beer or wine to be enjoyed on the lodge's deck, which offers views into Rocky Mountain National Park.
Insider tip: the new owners are renovating the property and posting interesting historical finds on Instagram. Check it out.
The Joy House Store
This new shop sells a range of artistic products created by members of the developmentally disabled community. The concept resulted from the owner's effort to support their adult son's dream of living independently with Down syndrome. Their son was already creating greeting cards for income so the family opened Joy House to support him and other artists within the community. Read the full story.
Stella's Place Restaurant
Named for Stella Miller, who lived in Estes Park in the early 20th century and worked at the Dutch Kitchen, a specialty bakeshop located where the restaurant is now. The dessert menu at Stella's includes items inspired by the Dutch Kitchen: pies, tarts, cakes and cookies. Stella's is the sister restaurant to SEASONED—An American Bistro and located right next door.
New via ferrata route from Kent Mountain Adventure Center
This increasingly popular method to rock climb, perfect for people not quite ready to commit to traditional rock climbing or for climbers looking for a different way to experience the rockface, is offered by Kent Mountain Adventure Center. This summer KMAC is adding a second route. The views are stunning, the route is exhilarating.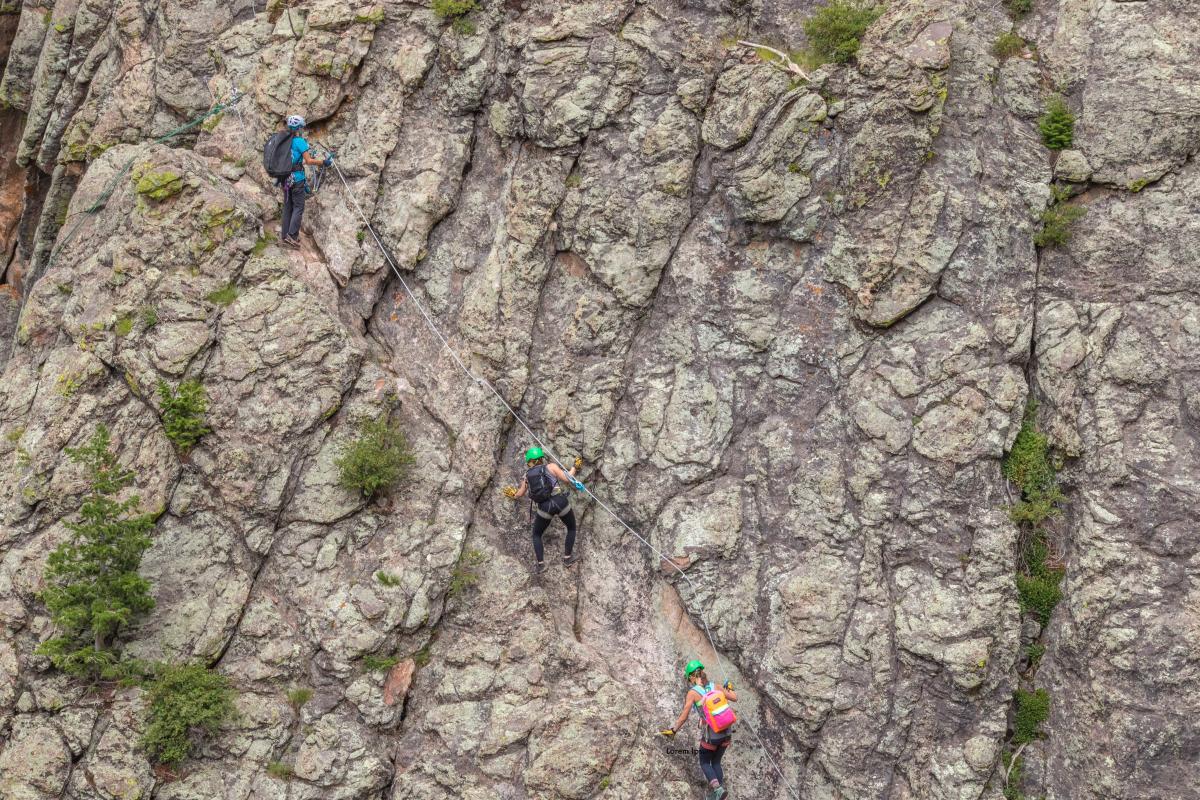 Rocky Mountain National Park's timed entry reservation system
Okay, so not new to this year—and arguably not that exciting—but new in the last year, new for the national park and definitely something to be aware of. Timed entry permits are required to enter the national park through October 11. These permits are required in addition to traditional entrance passes.
There are two types of timed entry permits available, one for the Bear Lake Road Corridor and another for the rest of the park. Here's what you need to know:
Bear Lake Road Corridor: includes the entire corridor and access to the rest of the park from 5 a.m. to 6 p.m. A permit is not required before or after this timeframe.
Rest of the park: excludes the Bear Lake Road Corridor. This permit is required between 9 a.m. and 3 p.m. Permits are not required outside of this timeframe.
The permits go fast, so make sure to plan your trip to the park ahead of time, or plan to go outside the timeframes listed above. 
Local's tip: purchase your timed entry permit (required) and your entrance pass (recommended) online before you arrive. You need both to enter the park. Purchasing your entrance pass when you purchase your permit will save time the day of your visit.
Find information on the timed entry permit system.