See the sights or tackle an outdoor adventure on a private guided tour
Interested in learning how to rock climb or perfect your outdoor photography skills? Want to summit a peak but feel unsure of the area? There's a guide for that. And more. Find one here. Plus, permitted tour operators are able to get you into Rocky Mountain National Park, without you needing to make a timed-entry permit reservation.
If your adventure is sightseeing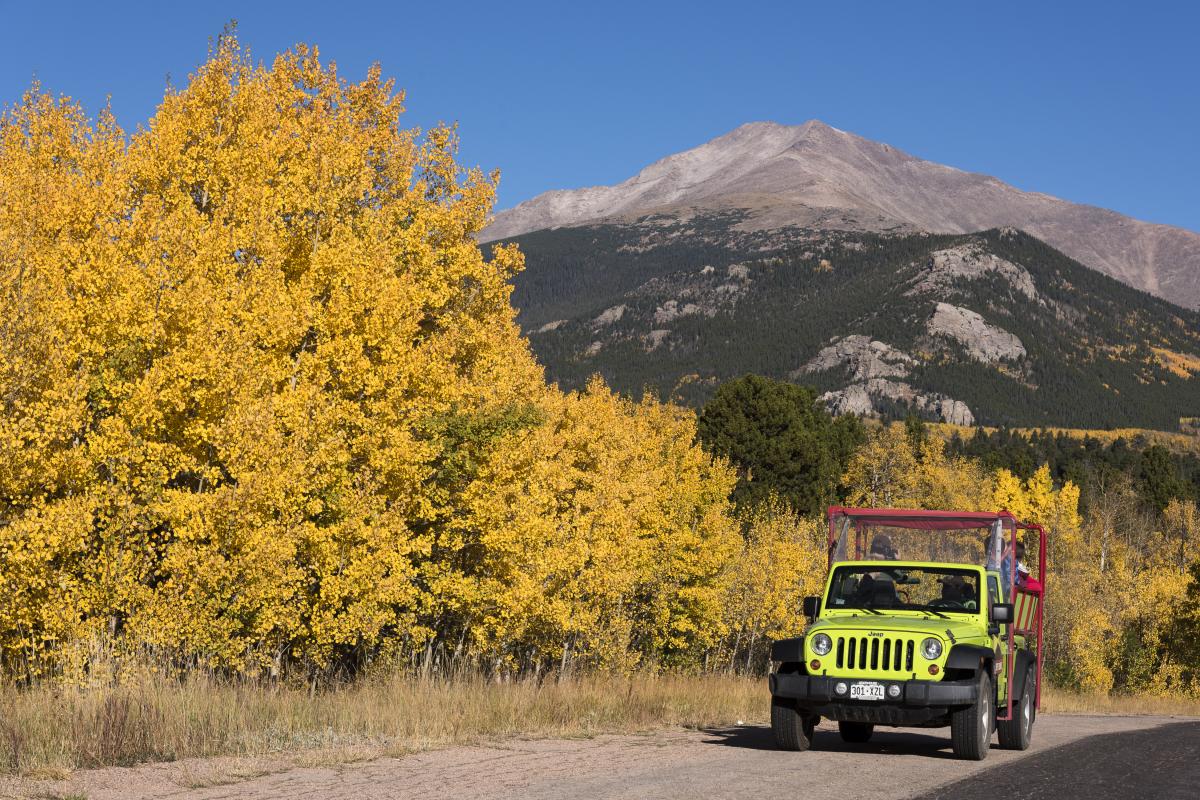 Take a driving tour or set out on a guided hike, and pick up some fun facts along the way. Whether you're a birding beginner or a bear enthusiast, Rocky Mountain Conservancy provides plenty of educational explorations to choose from. As seen in the photo above, Green Jeep Tours will take you off-road and into nature, giving you plenty of opportunities to see wildlife.
Find more driving and hiking tour operators here.
If you're looking for an accessible adventure
KEP Expeditions' mission is "Everybody Anywhere." They partner with Oscar Mike to get injured veterans outside – fly fishing, backpack camping and hiking. You can also book an accessible tour with Full Potential Wilderness.
If your adventure is photographing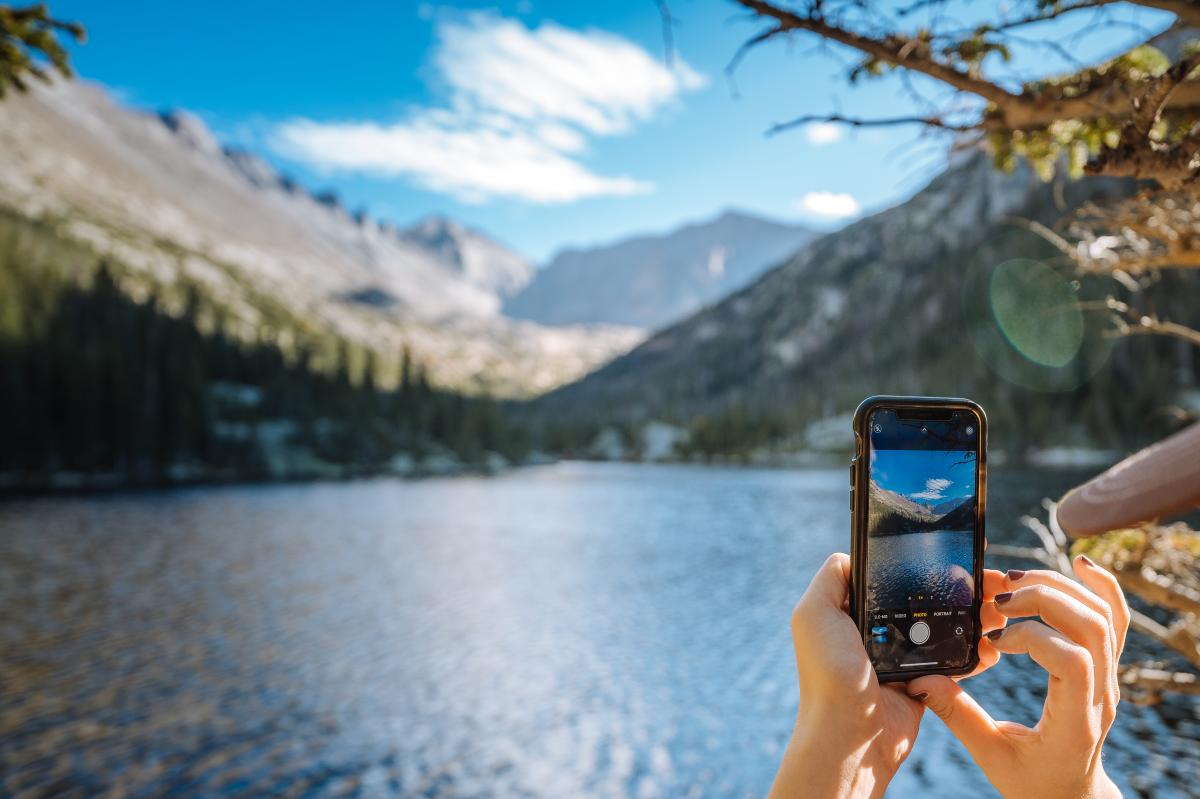 Many of Estes Park's driving tour operators offer photo tours. Yellow Wood Guiding, RMNPhotographer and Good Bull Guided Tours are just a few of those that will help you get the perfect shot.
Find more photography tours here.
If your adventure is mountain biking

Rent a mountain bike from the Estes Park Mountain Shop, or take a guided biking tour with Backbone Adventures. 
Discover more biking resources here.
If your adventure is rock climbing, mountaineering or hiking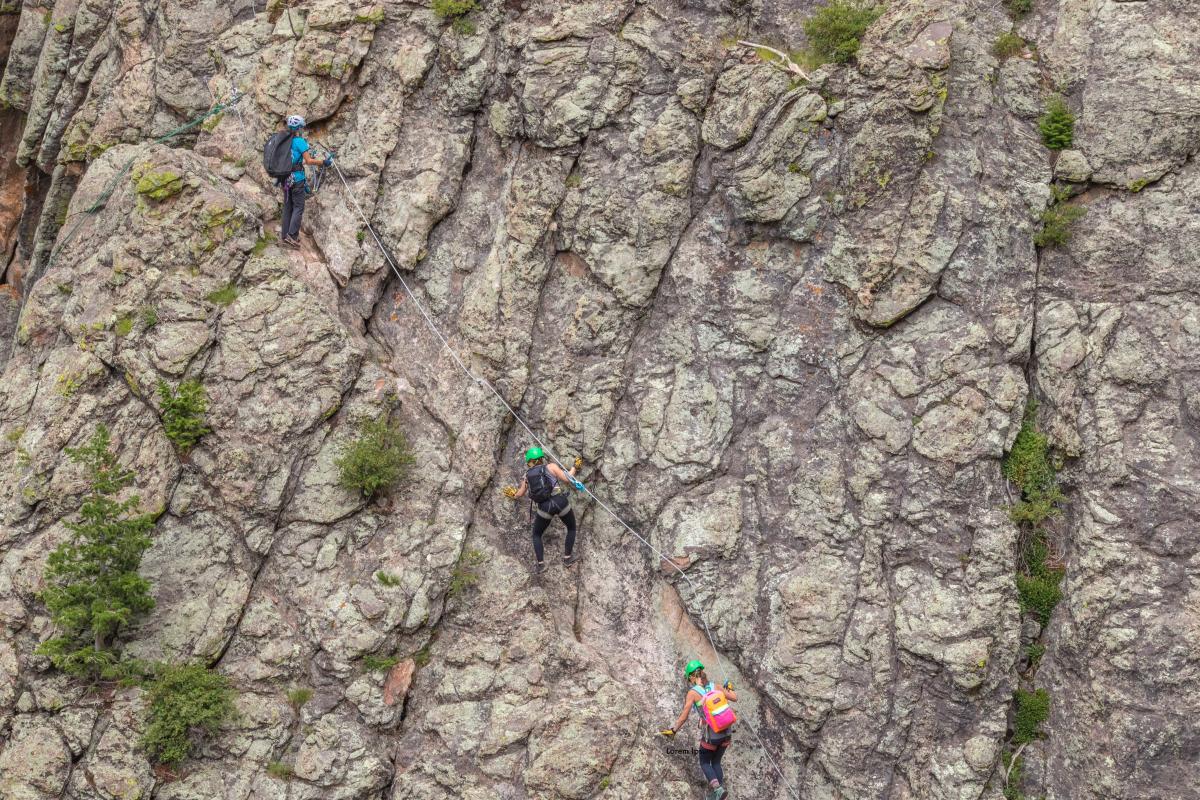 Guides from world-class outfitters will help you reach the top of a peak or a crag, even if you need to learn how first. And, they operate year-round – think ice climbing, snowshoeing and backcountry skiing. Kent Mountain Adventure Center offers Northern Colorado's only via ferrata, two rock climbing-based attractions that are perfect for private groups – and a fantastic way to see the natural sights of Estes Park. 
Find more climbing adventures here.
If your adventure is fly fishing
Reach out to Kirks Fly Shop or Estes Angler to sign up for a personalized, guided fishing trip. They'll teach you how to cast a line, and even camp out with you if that is what it takes to get to the perfect fishing spot.
Start planning your fishing outing here.
If your adventure is horseback riding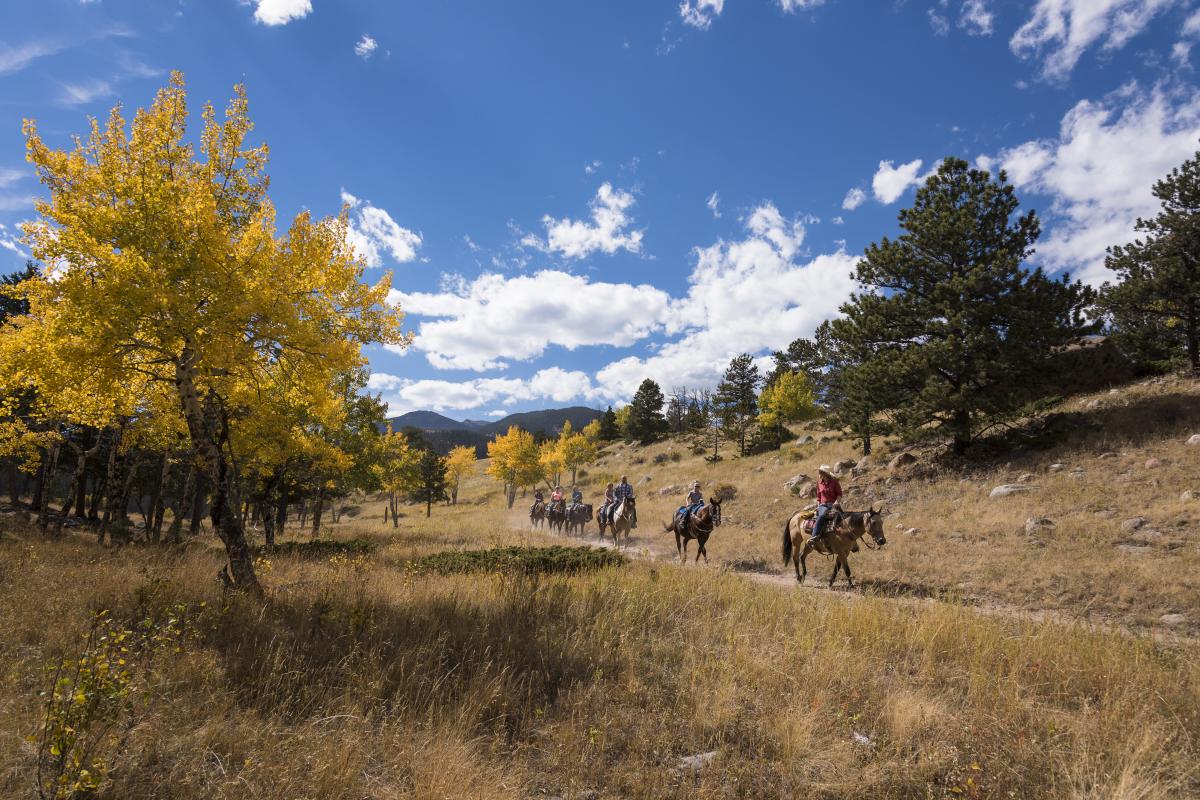 This quintessential Estes Park activity dates back to the founding of the town. Today, there are numerous horseback riding companies that will help you experience nature on horseback.
Find a list of horse stables and outfitters here.
If your adventure is off-roading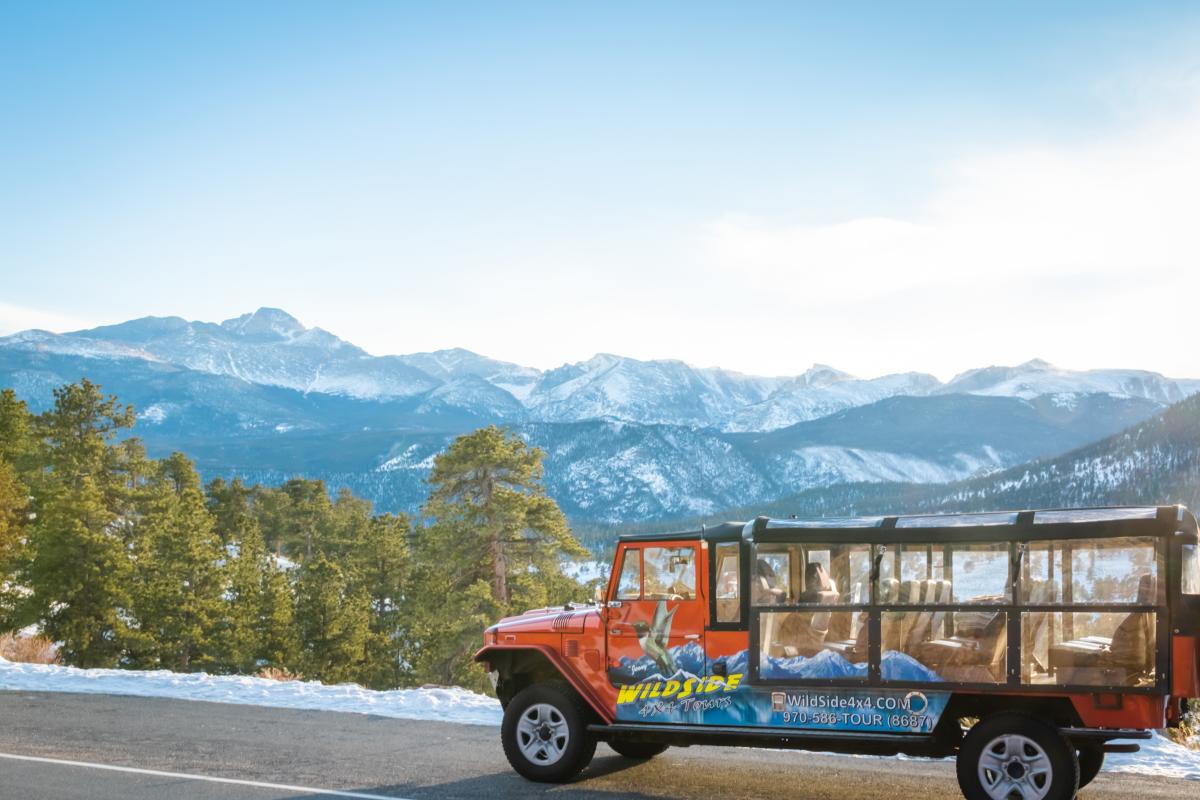 Rent an ATV from Backbone Adventure Rentals or take an off-road tour with Wildside 4x4 Tours.
Opt into more off-road experiences here.
If you're not quite ready to travel
Take a virtual tour with Epic Trails host Eric Hanson, who took part in 7 of the outdoor adventures Estes Park has to offer.
The YMCA of the Rockies
Many of the adventures mentioned here are offered at Estes Park's YMCA, including some that aren't, like archery. Guests staying at the YMCA of the Rockies have access to them, while guests who aren't can purchase day passes. Learn more.