The wonders of outer space can be witnessed year-round in Estes Park, but during the summer months, you can bear witness to our very own Milky Way Galaxy. Estes Park becomes its own space capsule at night. All you have to do is look up! 
Rocky Mountain National Park
Estes Park is right next door to the 4th most popular National Park in the United States. Here, you will find dark skies filled with shimmering stars. It's bound to leave you speechless and filled with wonder. Our go-to spot in the park to view the stars happens to be easily accessible, both by day and by night. Bear Lake offers stunning views of Hallett Peak and gives you a front-row seat to view the Milky Way. If the night is windless, you'll be treated with a reflection of the stars off of the lake itself. 
If you're feeling adventurous, pack your headlamp, some extra water, warm clothes and hike up to Mills Lake. This one is a bit of a hike, so we recommend packing those extra layers in case it gets chilly. The trek is worth it. See the photo below!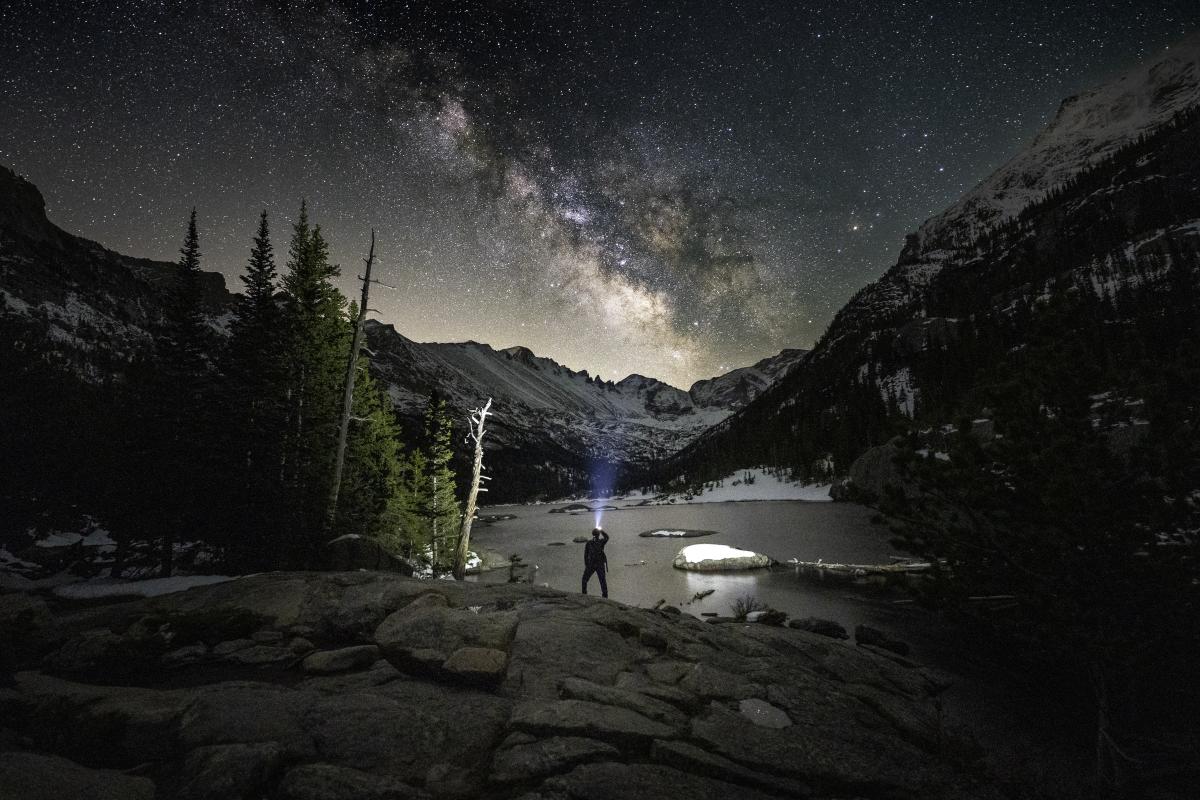 A recent expedition to Mills Lake.
If you're up for a late-night drive, and want to get even higher in the sky and closer to the stars, look no further than Trail Ridge Road. Open from May to October, it's the highest continuously paved road in North America. At 12,000 feet above sea level, distant planets and stars especially shine bright. Be sure to pull over at the Forest Canyon Overlook, the views won't disappoint. 
From now until August, Rocky Mountain National Park hosts these educational and fun Night Sky Programs. Led by park rangers, you have the opportunity to meet with expert astronomers, look through powerful telescopes, and walk away with a new knowledge of outer space. 
Estes Park Memorial Observatory
Rocky Mountain National Park isn't the only place where you can take in the wonders of the night sky. The Estes Park Memorial Observatory will take you deep into space. Located just off the shores of Lake Estes, this local gem is operated by the Angels Above Foundation and volunteers. The Observatory is home to a state-of-the-art Paramount ME II robotic mount that supports a new 16-inch Ritchey-Chretien telescope, which is equipped to point to any deep space object in the night sky.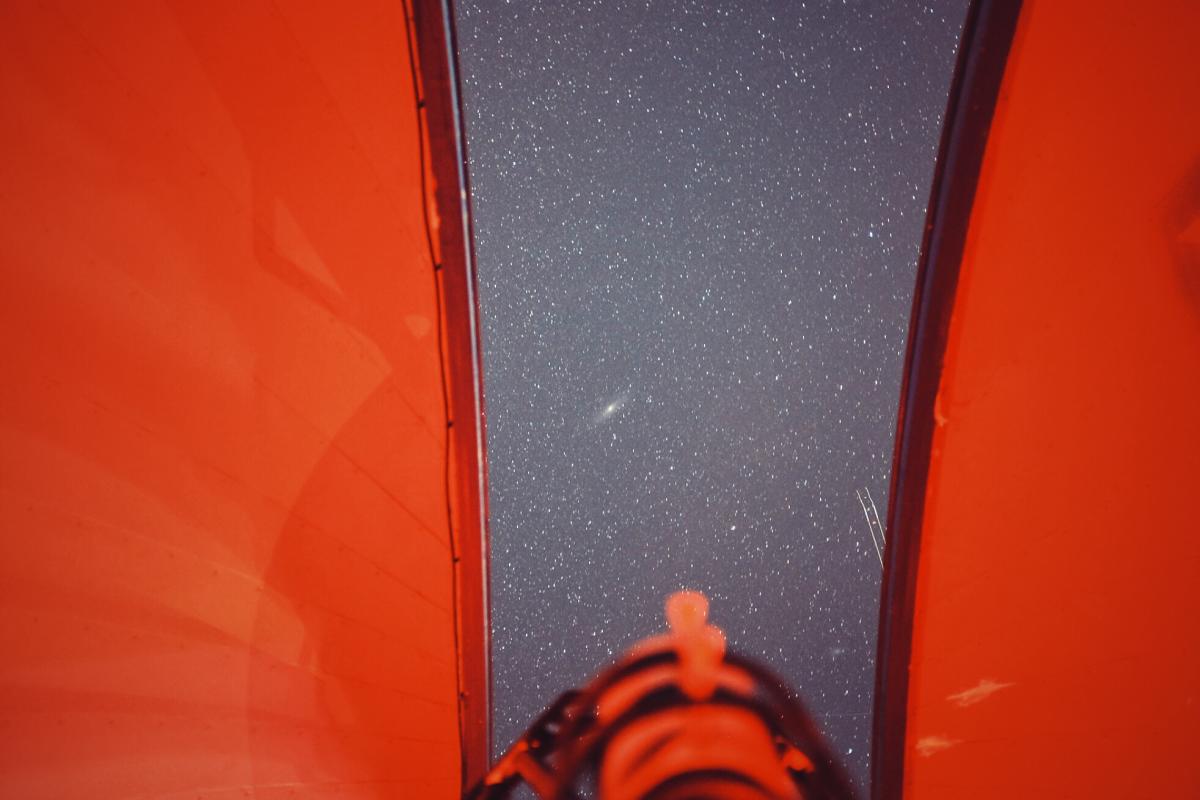 General Tips
Pack warmer clothing. Even in the summer months, temperatures can drop below 50 degrees.
Download the StarWalk2 App for your Apple or Android phone. It's free, and provides a virtual map of the night sky. All you need to do is point your camera up!
Bring a headlamp or a flashlight! While it's crucial to not let outside light hinder your views of the night skies, you'll want to find your way back to your car.
If you're hiking to a star-gazing spot, be sure to pack out whatever you bring in. 
Most importantly, have fun!