Something people love about Colorado is getting to fully experience every season. Even with distinct season changes, the sun is shining 300 days a year - making winter more enjoyable and giving summer a reason for you to cool down on the lake. The contrasting seasons make Colorado the best home base for people who want to keep things interesting and try it all. Here are our top adventures for you to conquer every season. AKA here's the push you've been looking for to get out there.
Winter/Spring
Ice Climb, Snowshoe, Backcountry Ski (Nov-Mar)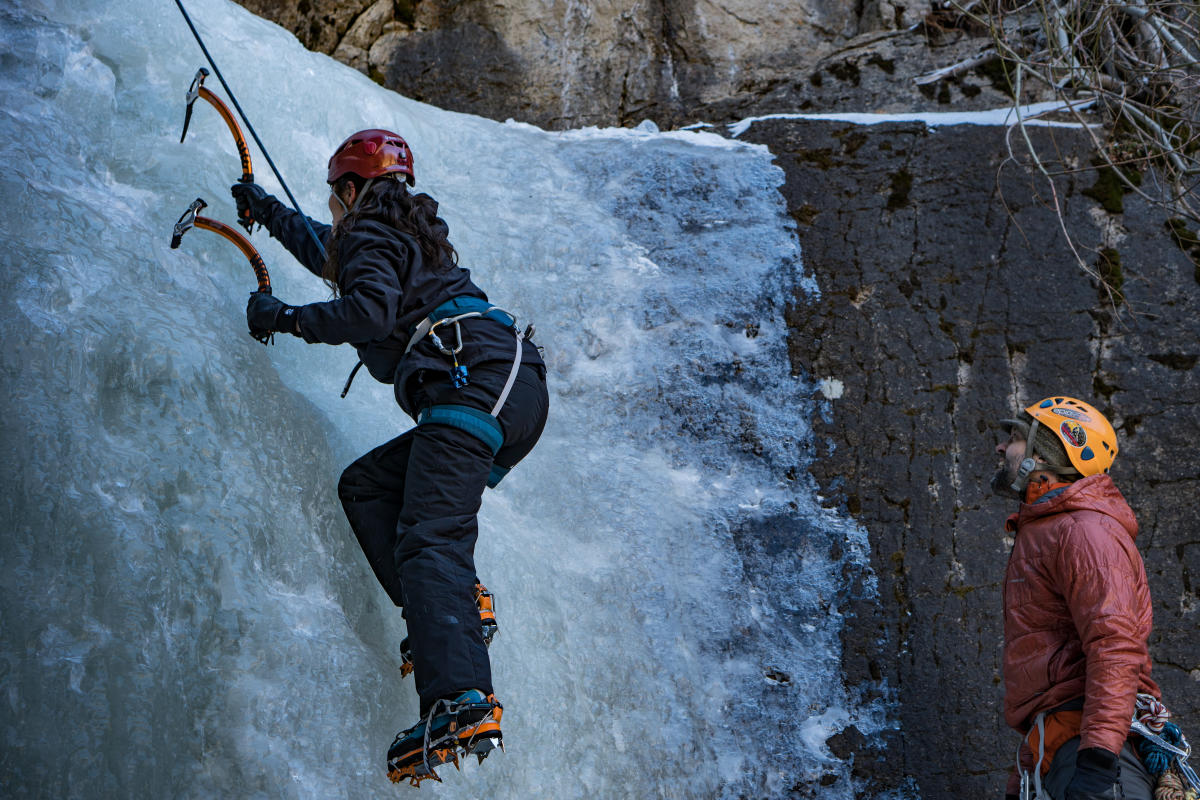 Any way you choose to get out in the winter in Estes will be a guaranteed adventure. Strapping on snowshoes awakens your inner child as you'll automatically want to glide through some deep powder. Get started by renting snowshoes from the Estes Park Mountain Shop or if you're not comfortable venturing out on your own, take a guide and make a new friend at the same time! 
Backcountry skiing takes more commitment but in turn, gives a much bigger reward when it comes to finding solitude and earning your turns and views. The winter playground belongs to you as you create a mesmerizing maze of tracks. Before starting, it's important to get some avalanche awareness under your belt, to rent some specialized gear and to check the conditions. Up for it? We think you are. Need more convincing? Check out this guide to backcountry skiing. 
Ice climbing is an adventure that will surprise you, it creates additional dimensions to standard rock climbing. The axes and crampons become extensions of your body as you climb up frozen waterfalls that will rarely hold the same route twice. That being said, snow and ice are unpredictable and change quickly so if it's your first time or even your second, consider hiring a guide from Colorado Mountain School or Kent Mountain Adventure Center. We think the best part about going guided is getting to experience some first hand local knowledge, it makes your trip to Estes that much more personalized. Here's a guide to get you on your way.
Spring is a wild card of a season. While winter's grasp loosens its hold and you may start to find drier trails in lower altitudes, March can actually be Colorado's snowiest month. Be prepared for any weather the Rocky Mountains throw your way. Here's what to pack during the spring.
Summer
Rock Climbing (June-August)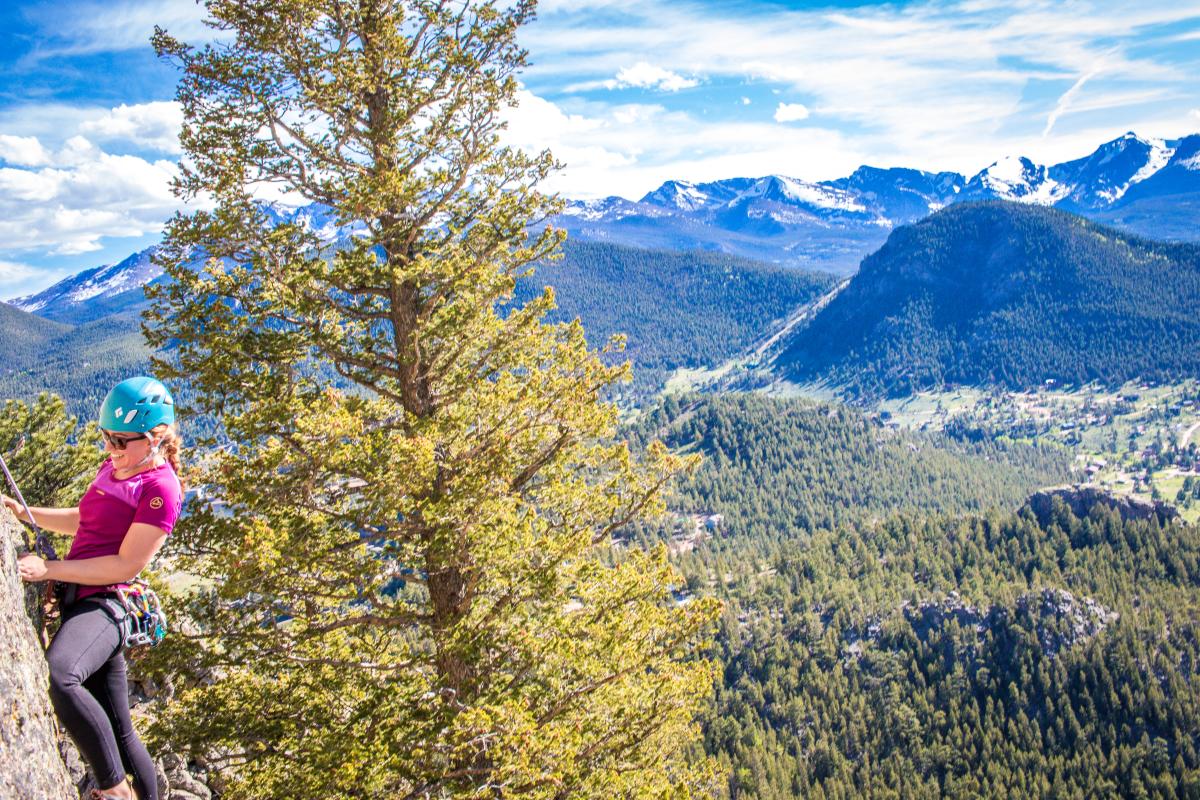 In quarantine, some of us discovered a new-found love for puzzles because they quieted the world around us. Climbing routes are like puzzles, on a wall. Climbing represents a physical and a mental challenge - all while getting some natural vitamin D from the summer sun. Like every other activity Estes has to offer, there are a range of crags, edges and slabs for the extreme and the beginner to challenge themselves with. Here are the where's, the what's, and the why's you need to get started.
Fall
Hiking (Sep-Oct)
While hiking, and crowds can dominate trails during popular times in summer, fall hiking may give you a much more enjoyable experience - especially during the week! The leaves in the fall change everyday and it's important to take your time to notice all the different color changes at every altitude, plus, wildlife watching is at its peak. This, I would argue, is the nicest point of entry to the outdoors in Estes. There's a trail for every comfort zone, whether that's walking around Sprague Lake or taking on Chasm Lake - good news is that there are jaw-dropping views on every hike. Check out the top 10 trails for leaf-peeping in Estes.
The cool thing about trying something new is that it unlocks a potential inside you that says you can overcome any obstacle life gives you. It builds confidence and humility - a combination necessary for success in all aspects of life.