Something people love about Colorado is getting to fully experience every season. Even with distinct season changes, the sun is shining 300 days a year, making winter more enjoyable and giving summer a reason for you to cool down on the lake. The contrasting seasons make Colorado the best home base for people who want to keep things interesting and try it all. Here are our top adventures for you to conquer every season in Estes Park. 
Winter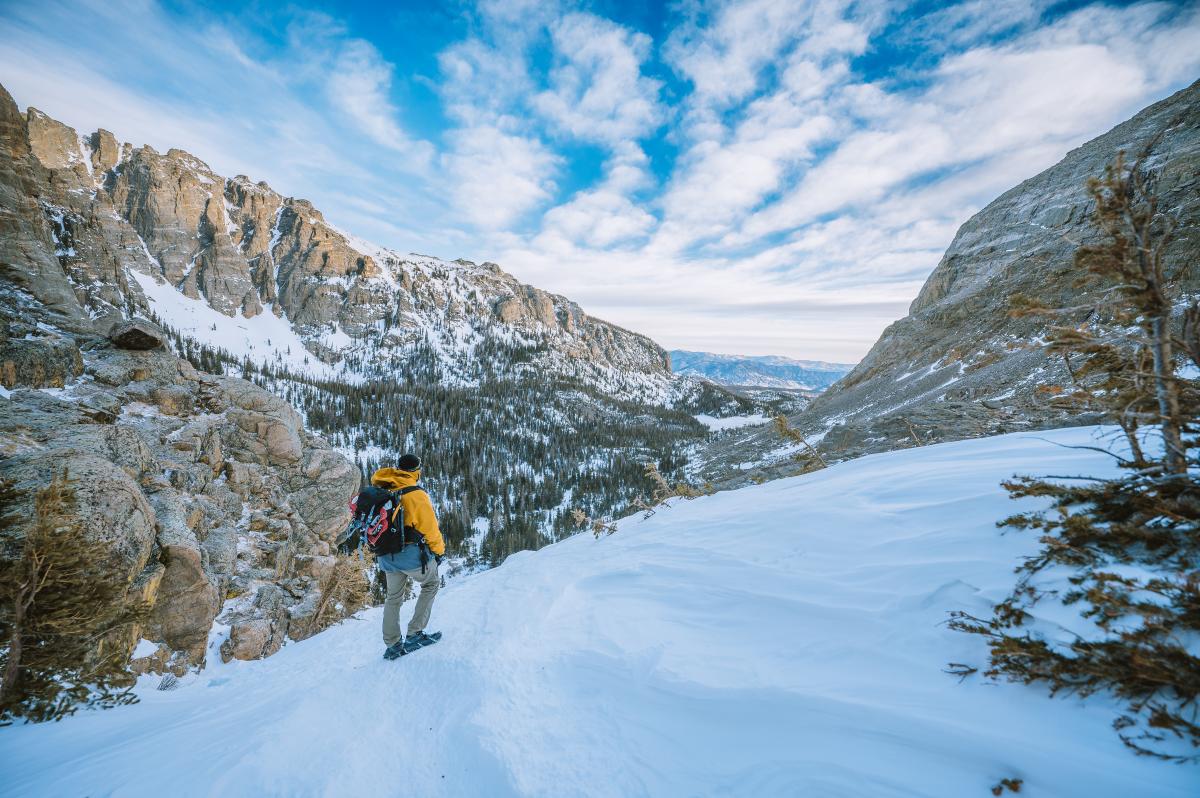 Any way you choose to get out in the winter in Estes will be a guaranteed adventure. Strapping on snowshoes awakens your inner child as you'll automatically want to glide through some deep powder. Get started by renting snowshoes from the Estes Park Mountain Shop or if you're not comfortable venturing out on your own, take a guide and make a new friend at the same time! 
The best part about these months? The holidays, of course! It's truly a magical time in Estes Park. The streets get lined with bright lights, the stores get decked out with holiday joy, and the restaurants' craft holiday-themed cocktails and coffees. The holiday season kicks off with the Catch the Glow Parade that marches through downtown. 
After conquering these snow-filled adventures, we can't think of a better way to unwind than soaking in a hot tub at one of Estes Park's coziest lodges. The lodge below is none other than, the Estes Park Condos. Find other hot tubs with a view here.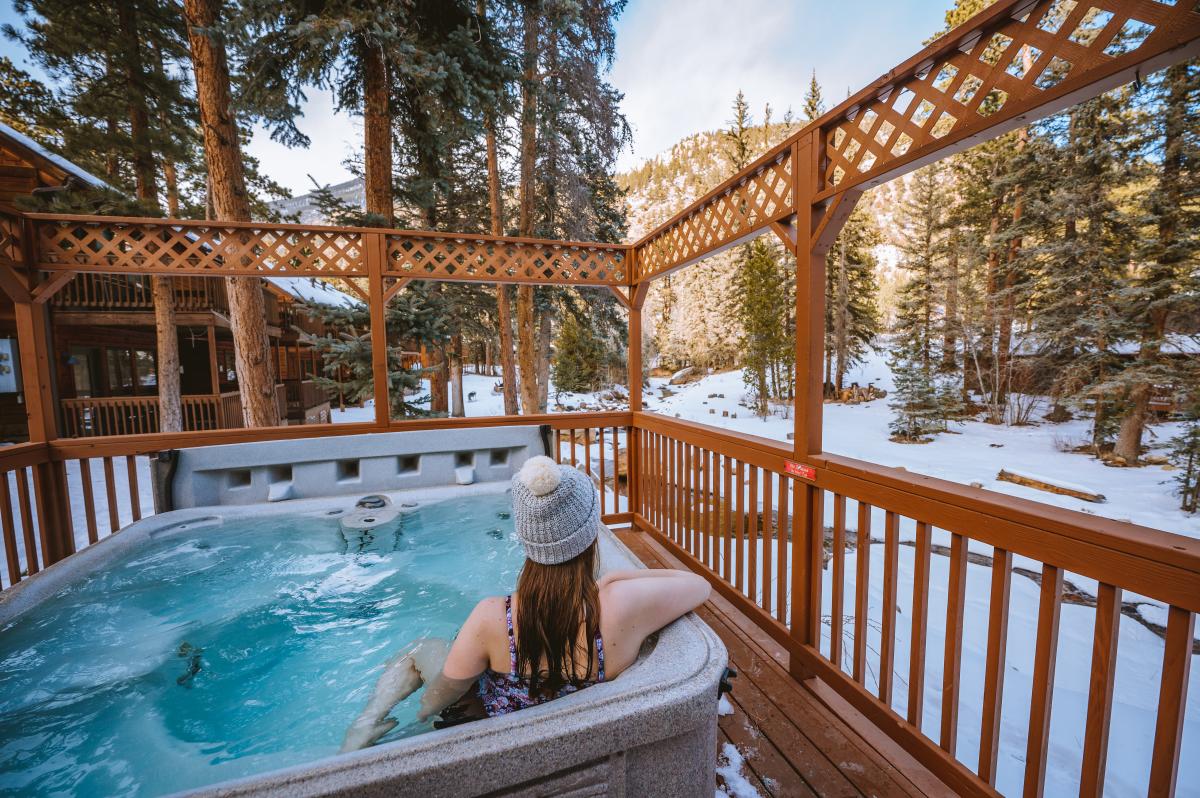 Spring
Spring is a wild card of a season. While winter's grasp loosens its hold and you may start to find drier trails in lower altitudes, March can actually be Estes Park's snowiest month. Be prepared for any weather the Rocky Mountains throw your way. Here's what to pack during the spring.
Backcountry skiing takes more commitment than snowshoeing but in turn, gives a much bigger reward when it comes to finding solitude and earning your turns and views. The winter playground belongs to you as you create a mesmerizing maze of tracks. Before starting, it's important to get some avalanche awareness under your belt, rent some specialized gear and check the conditions. Up for it? We think you are. Need more convincing? Check out this guide to backcountry skiing. 
Ice climbing is an adventure that will surprise you, it creates additional dimensions to standard rock climbing. The axes and crampons become extensions of your body as you climb up frozen waterfalls that will rarely hold the same route twice. That being said, snow and ice are unpredictable and change quickly so if it's your first time or even your second, consider hiring a guide from Colorado Mountain School or Kent Mountain Adventure Center. We think the best part about going guided is getting to experience some first-hand local knowledge, it makes your trip to Estes that much more personalized. Here's a guide to get you on your way. 
Close out your adventures at Whiskey Warm-Up and sip on Colorado whiskeys while enjoying live music in March. 
Summer
Our summer adventure for you to try is: rock climbing. In the early stages of the pandemic, some of us discovered a newfound love for puzzles because they quieted the world around us. Climbing routes are like puzzles, on a wall. Climbing represents a physical and a mental challenge - all while getting some natural vitamin D from the summer sun. Like every other activity, Estes has to offer, there is a range of crags, edges and slabs for the extreme and the beginner to challenge themselves with. Here are the where's, the what's, and the why's you need to get started rock climbing in Estes Park.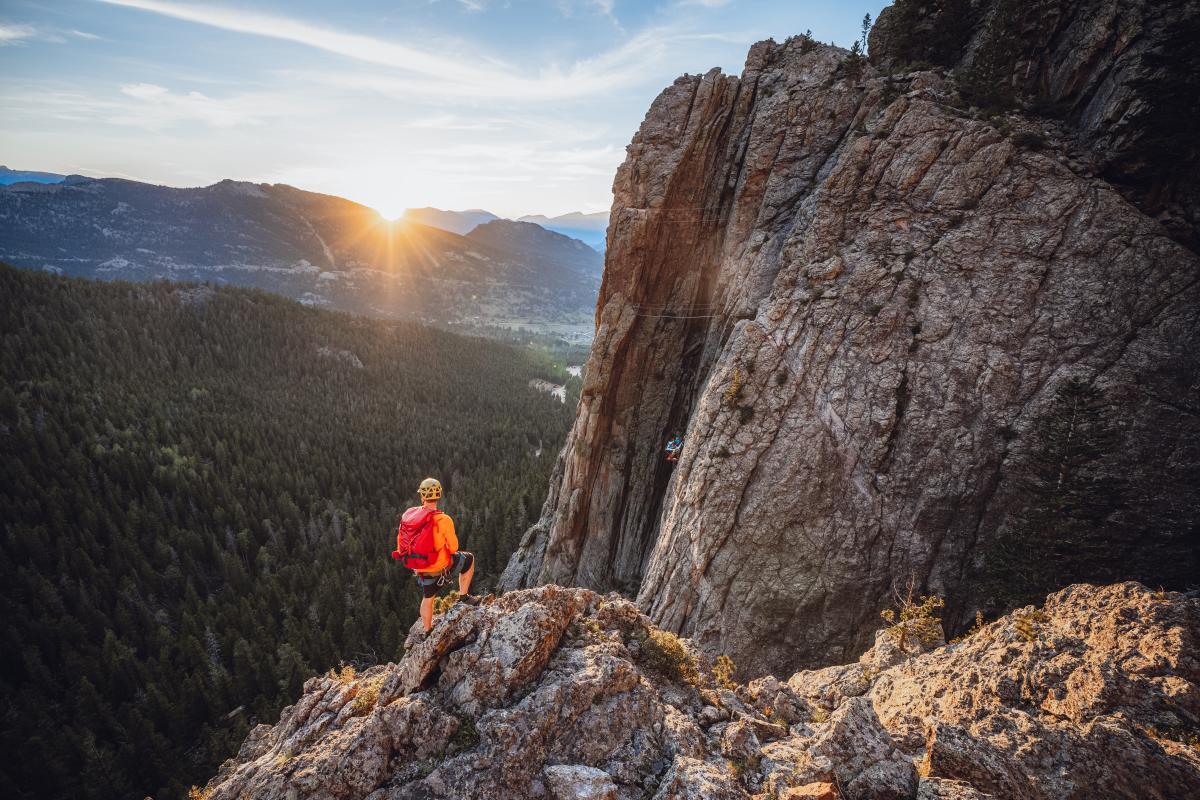 Estes Park is also home to its very own Via Ferrata, a different and exhilarating way of rock climbing where you climb iron rungs bolted into the rockface while being tied into steel cables also bolted into the rockface. Kent Mountain Adventure Center (KMAC) takes out private groups to climb their two via ferrata routes. They provide all of the gear and guides. Views from the route look across the Estes Valley and into Rocky Mountain National Park here, too. It's stunning. KMAC also offers cliffside picnics (cliffnics) and cliff camping. If you're into it, you have to try it! Learn more.
After a day in the sun, catch a sunset and a brew from a patio around town. You can even bring your dog to some like Avant Garde Brewery (pictured below). If you did bring your pup along, that means you'll need a place to stay that's pet-friendly. Find that and all the other fun things to do with your dog here.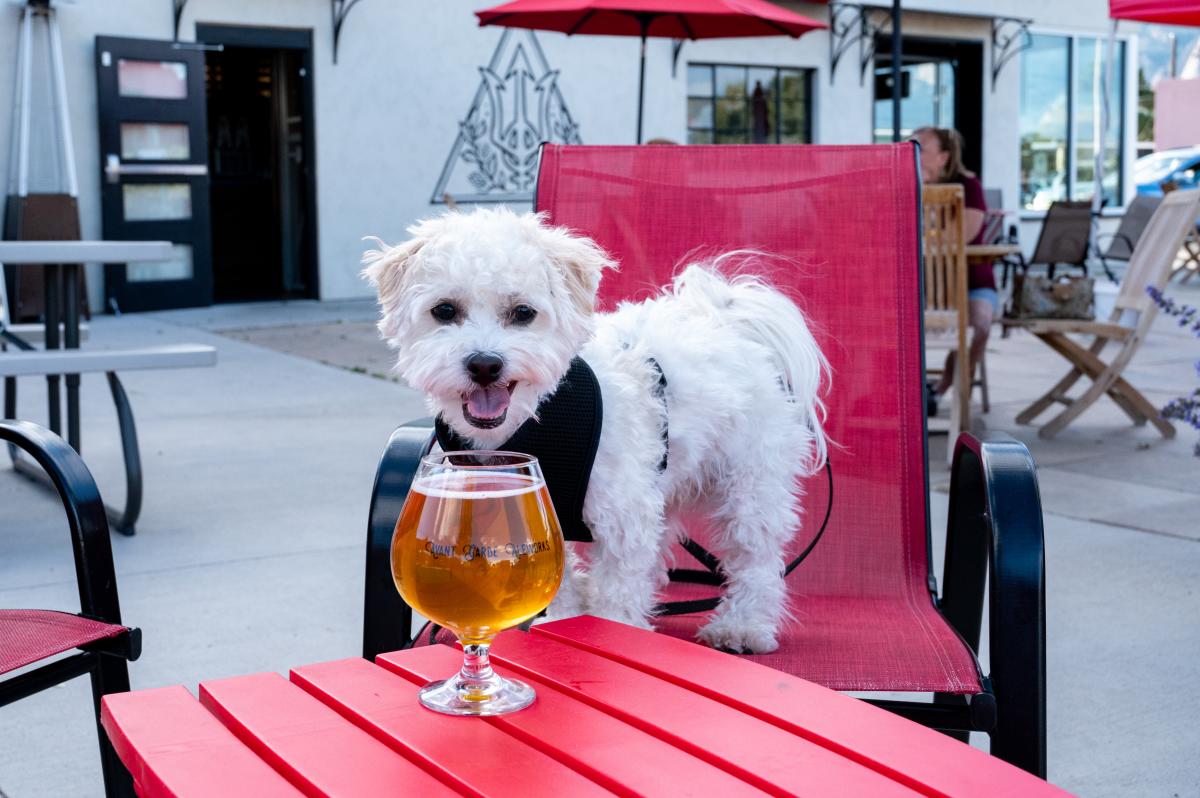 Fall
While hiking and crowds can dominate trails during popular times in summer, fall hiking may give you a much more enjoyable experience - especially during the week! The leaves in the fall change every day and it's important to take your time to notice all the different color changes at every altitude, plus, wildlife watching is at its peak. This, I would argue, is the nicest point of entry to the outdoors in Estes. There's a trail for every comfort zone, whether that's walking around Sprague Lake or taking on Chasm Lake, good news is that there are jaw-dropping views on every hike. Check out the top 10 trails for leaf-peeping in Estes.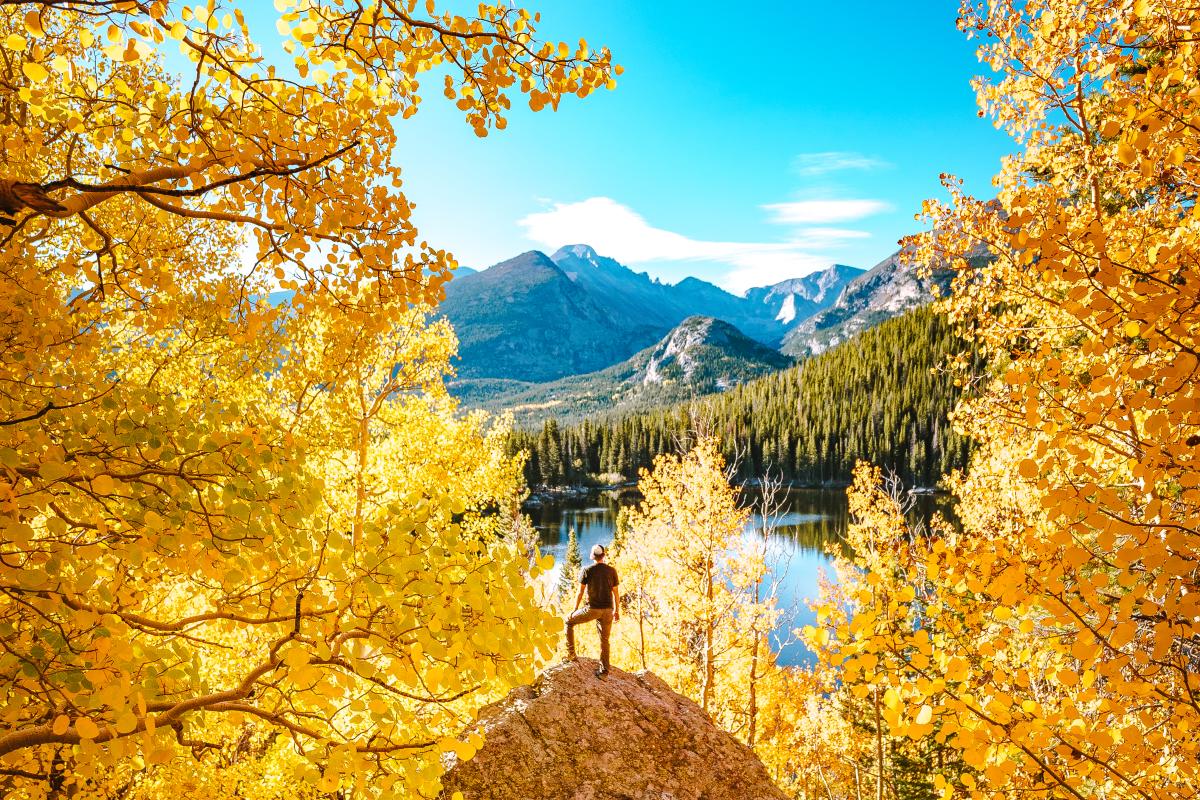 Fall is truly a wild season, it's the time of the annual elk rut. From a safe vantage point, say the edge of Moraine Park or another mountain meadow, you can watch the bull elk (males) attracting, herding, and fighting for their harems. Fall is celebrated with festivals almost every weekend but the elk rut is specifically celebrated and educated about at the annual Elk Festival in downtown Bond Park.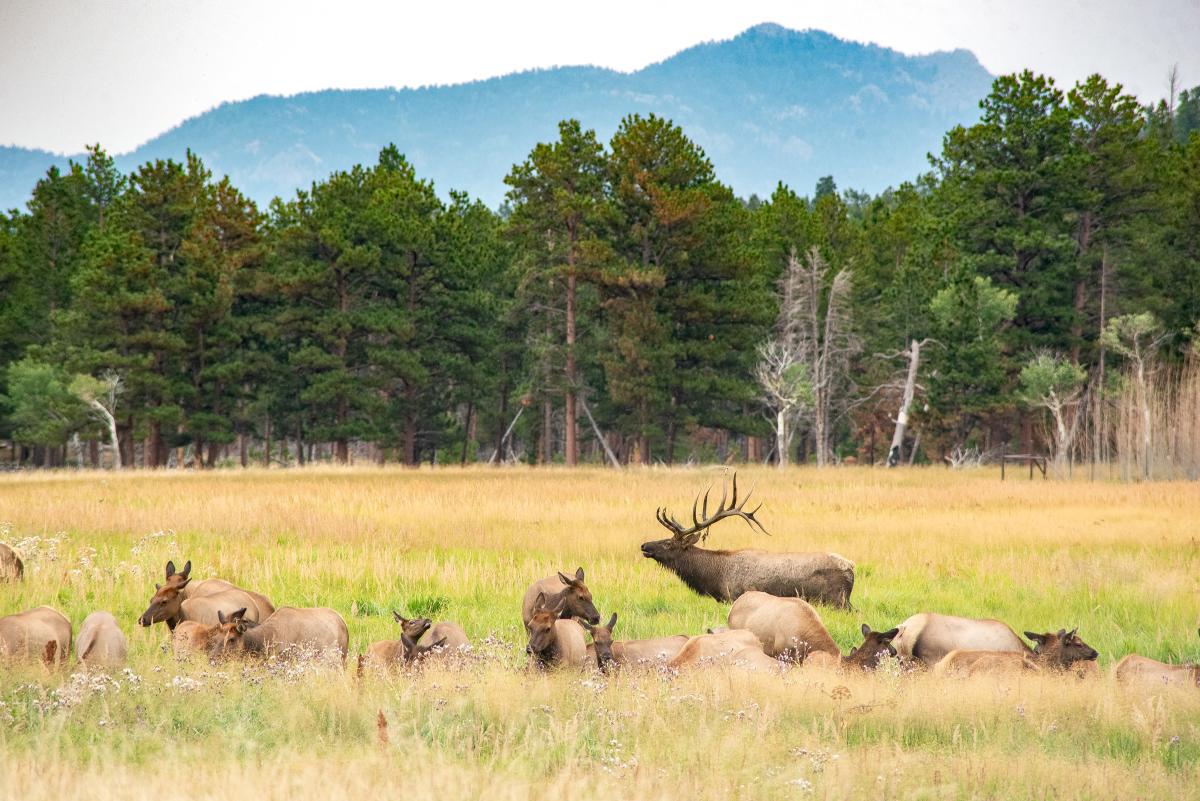 The cool thing about trying something new is that it unlocks a potential inside you that says you can overcome any obstacle life gives you. It builds confidence and humility - a combination necessary for success in all aspects of life.