Erik Stensland frequently rises long before dawn to hike to remote lakes or high peaks to capture the unparalleled beauty of Rocky Mountain National Park in warm morning light. Learn more about Erik in this Artist Profile or check out his gallery Images of RMNP.
Age: 47
 
Artform/Known for?
Landscape Photography
 
How long have you lived in Estes Park?
I've lived in the Estes Park area for 12 years, six months, and 16 days approximately. 
 
Where is your hometown?
I've moved so much over the years, living in different states and countries that I'm not sure where my hometown is. The longest I've lived anywhere is here in Estes Park.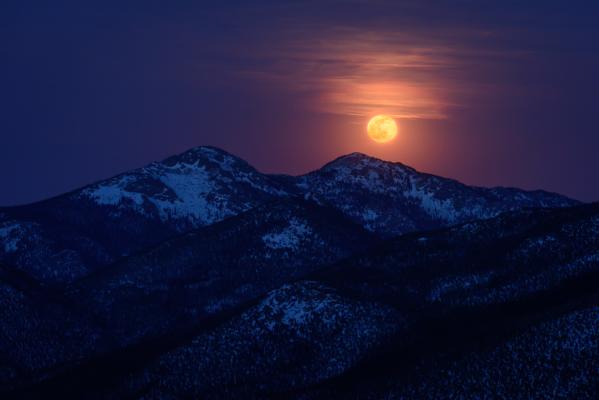 How long have you been a photographer?
I took up photography when I moved here to Estes Park (12 years, six months and 16 days ago, approximately).
Why did you start photography?
After burning out with my previous work, I decided I wanted to do something that would restore me and so I decided to find a way to make a living by hiking. I looked at all my options and decided that I would become a professional landscape photographer as it would provide me with extended times of silence in the beauty of nature. What could be more restoring? It took some years to learn to create art rather than just snapshots and to build the business. 
 
Who are some of your influences?
I'm inspired by so many different photographers, painters and even writers who help me see the world more clearly. 
 
What has the process been like making a name for yourself in Estes Park?
It has been a long road to become known, taking nearly a decade of work as everyone has a camera and there are lots of very talented photographers in the area. 
 
What do you hope to do with art in the future?
I hope to find more ways to pair my personal reflections with my photography through books, articles and other avenues as well as to find new ways of revealing the wonder of this amazing national park on our doorstep.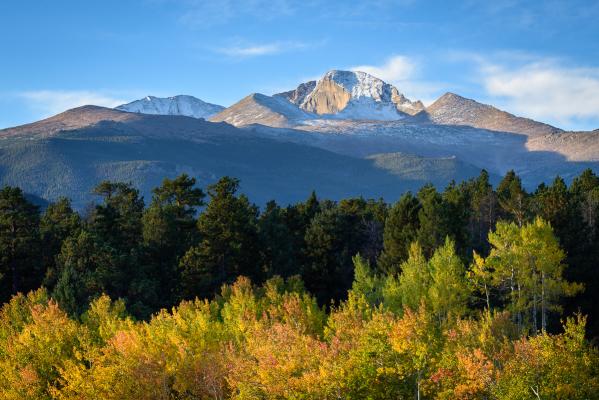 What's your favorite spot/place in Estes Park? Why?  
My favorite place in the Estes Park area is most certainly Rocky Mountain National Park with its 350+ miles of trails. In Estes Park, my favorite place is probably Inkwell and Brew where I can grab a great cup of coffee, look up at Longs Peak and realize just how wonderful it is to live here. 
 
What is the best part about being a photographer in Estes Park?
Apart from having a great outlet for my work with the large numbers of visitors, I really appreciate being part of a community that loves the arts. At the same time, there are so many incredibly talented people in this town that I'm always inspired to keep stretching and growing in my skills and self-expression. 
 
What do you do around Estes in your free time?
When I have free time, I love to head into Rocky Mountain National Park to hike some of the quieter and lesser known trails where I can slow down to listen to the birds sing and pay attention to the details that are often overlooked.