With its undeniable family-friendly charm, Estes Park is a destination that draws families back year after year, creating timeless memories and cherished experiences. It's a place where grandparents joyfully pass down the magic of their own childhood to their grandchildren. Beyond the natural playground of Rocky Mountain National Park, Estes Park boasts endless activities to choose from for the young and the young at heart. From amusement parks to delightful old-school candy and soda shops to wildlife encounters, Estes Park has everything you need to keep your family entertained.
YMCA of the Rockies
Prepare to be wonderfully surprised as you step into a world that goes far beyond the traditional gym and recreation center. At the YMCA of the Rockies, they believe that nature itself is the ultimate gymnasium. With no conventional gym on the property, all guests need to do is look outside. Outdoors, the options are boundless. Choose from pursuits such as hiking, biking, climbing, running, swimming and fishing. Unleash your competitive spirit on the playgrounds, mini golf course, tennis and volleyball courts and disc golf course. The YMCA of the Rockies also has indoor activities covered in case of a rainy day. Let your imaginations run wild in the arts and crafts building and engage in the various family programming in the Sweet Memorial Building. If you're not already staying there, they offer $ 25-day passes so everyone can join in on the fun! 2515 Tunnel Rd, Estes Park, CO 80511; (970) 586-3341; ymcarockies.org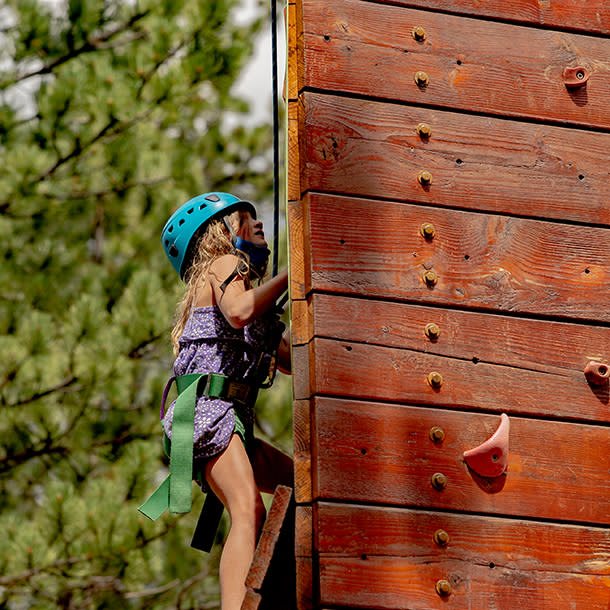 Fun City
As the name suggests, Fun City is a charming mini amusement park that offers breathtaking mountain views. It's impossible to miss the towering rainbow slide as you make your way up or down from Rocky Mountain National Park. But that's not all they have. This family-operated business since 1969 offers mini golf, a bungee trampoline, bumper cars, bumper boats, a go-kart track and even water walking balls when the summer heats gets a little too hot. 455 Prospect Village Drive, Estes Park, CO 80517; 970-586-2828; https://www.funcityofestes.com/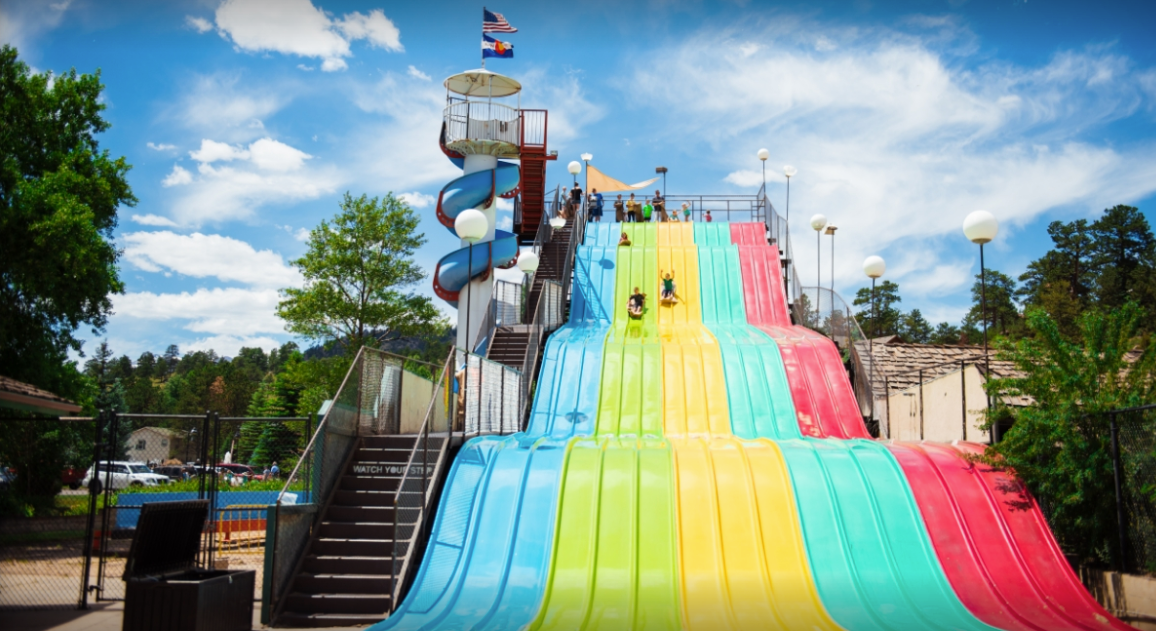 Mustang Mountain Coaster 
While still just as thrilling, a mountain coaster is a tad different than your average roller coaster. While it operates on a fixed track, the difference lies in the independent two-person cars, allowing you to control the speed and even the brakes, ensuring a ride tailored to your comfort level. It seamlessly blends the excitement of a coaster ride with the natural slopes and curves of the surrounding landscape, providing a truly one-of-a-kind experience. For an unforgettable adventure, we highly recommend opting for the 3-ride pass. Trust us, after your first exhilarating round, you'll be eager to hop right back on for more excitement. 1180 Dry Gulch Rd, Estes Park, CO 80517; (970) 672 1829;  mustangmountaincoaster.com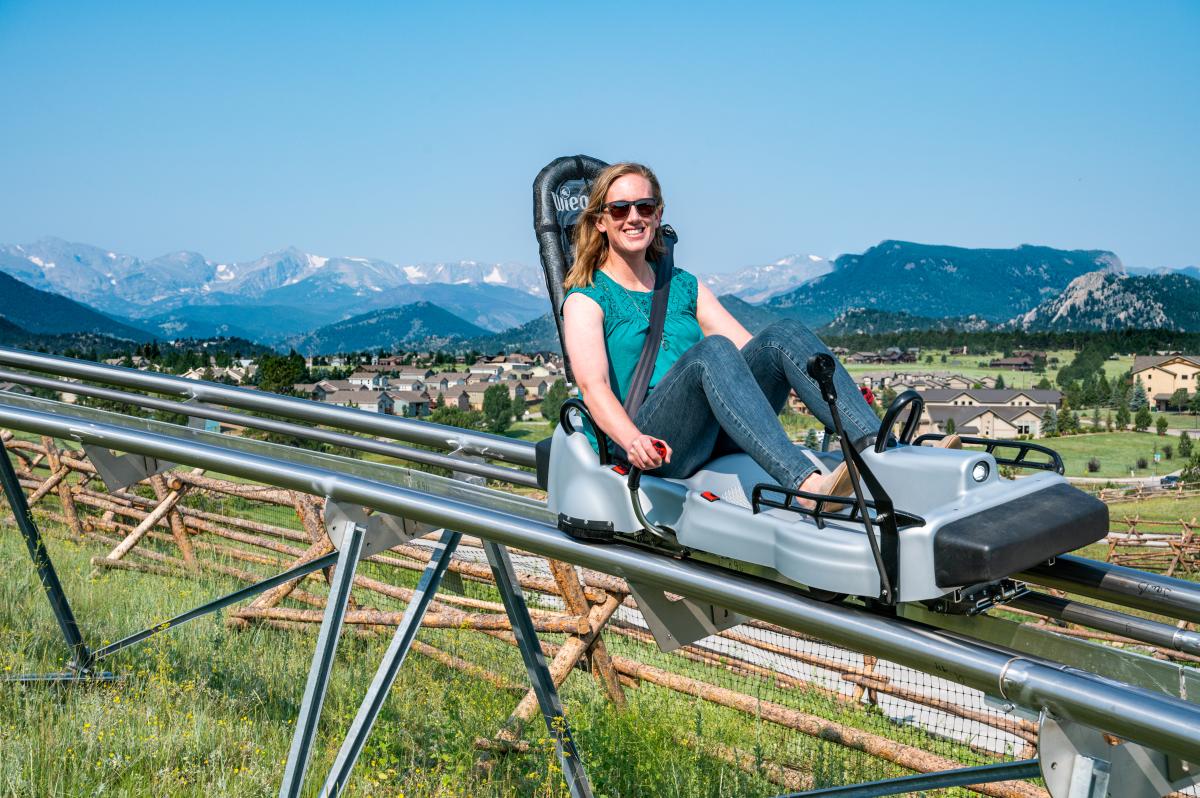 Creativity Cabin 
Creativity Cabin is the ultimate painting studio where you can craft your own masterpieces. And fear not, for Creativity Cabin provides everything you need to bring your ready-to-paint ceramic items to life. Once you've created your work of art, you leave it for glazing and to fire in their kiln, then you pick it up a few days later once it's ready! (If you are leaving town before it's ready, they will ship it to you!) At Creativity Cabin, you have the choice to paint in the cozy studio or take the party with you wherever you go. Feel free to bring your own snacks and drinks, adding a personalized touch to your painting session. 342 W Riverside Dr, Estes Park, CO 80517; (970) 591-2559; createinestes.com


Ride a Kart 
Family-owned and operated since 1959, Ride a Kart has been helping create memorable experiences for families through its fun rides and entertainment. You can ride a grand prix go-kart, challenge your family members to the Krazy Bumper Kars or splash away in a bumper boat, they even have Casey's Train where you can ride on a miniature railroad with your kiddos, The ride goes through a tunnel and passes through an old mine town. You can also play mini golf, water wars, and bungee trampoline and they have an arcade with classic and modern game machines. Located right on Highway 34 when you first come into Estes from Loveland. Did we mention you get to enjoy the amazing views of the Rockies and the relaxing sounds of the Big Thompson River flowing while having all that fun? 2250 Big Thompson Ave, Estes Park, CO 80517; (970) 586 6495; rideakart.com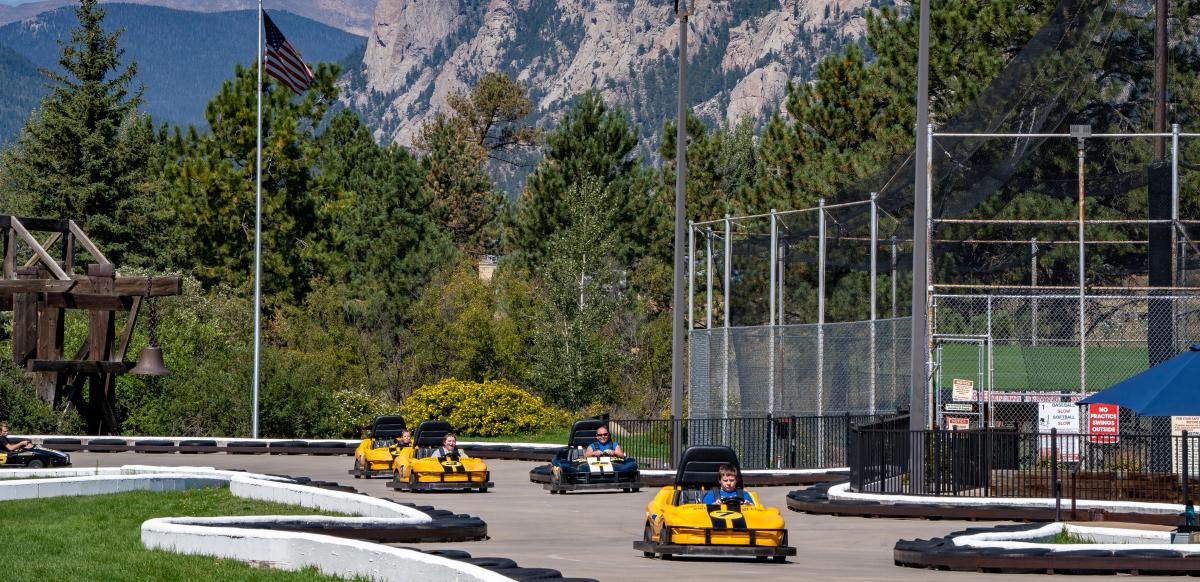 Musical Instruments on the Riverwalk
This 1-mile path alongside the river is gorgeous as is, but also hosts several surprises sure to put a smile on your face. Starting at the Performance Park Amphitheater, the Riverwalk will take you past adorable shops, charming spots to grab a coffee, and whimsical patios of local restaurants, but perhaps our favorite part is a musical playground providing amusement for children and adults alike.  Just before you pass through a tunnel of lights and local art as you travel beneath Highway 7 and over to the Visitor Center, appeal to your inner musician with a giant xylophone and riverside contra chimes. We'd say it's pretty hard to walk by without giving these 93-inch chimes a ring.