Holidays in Estes Park are a magical time. The town springs to life with twinkling lights and festive store fronts. The restaurants and bars craft their tastiest holiday cocktails and coffees. And the shops have gifts for everyone on your list. Plus, events like Catch the Glow and Tree Lighting Ceremony are here to get you giddy for the season. Here's why you should spend this season with us in Estes Park. 
Festive Events
The holiday event line-up in Estes Park is exciting. At Tree Lighting, marvel at the lights from the comfort of a horse-drawn carriage. At the Catch the Glow Parade, grab some hot cocoa and choose your favorite extravagant float. End your Thanksgiving weekend at the Holiday Wine Festival, which is pretty self explanatory in our opinion.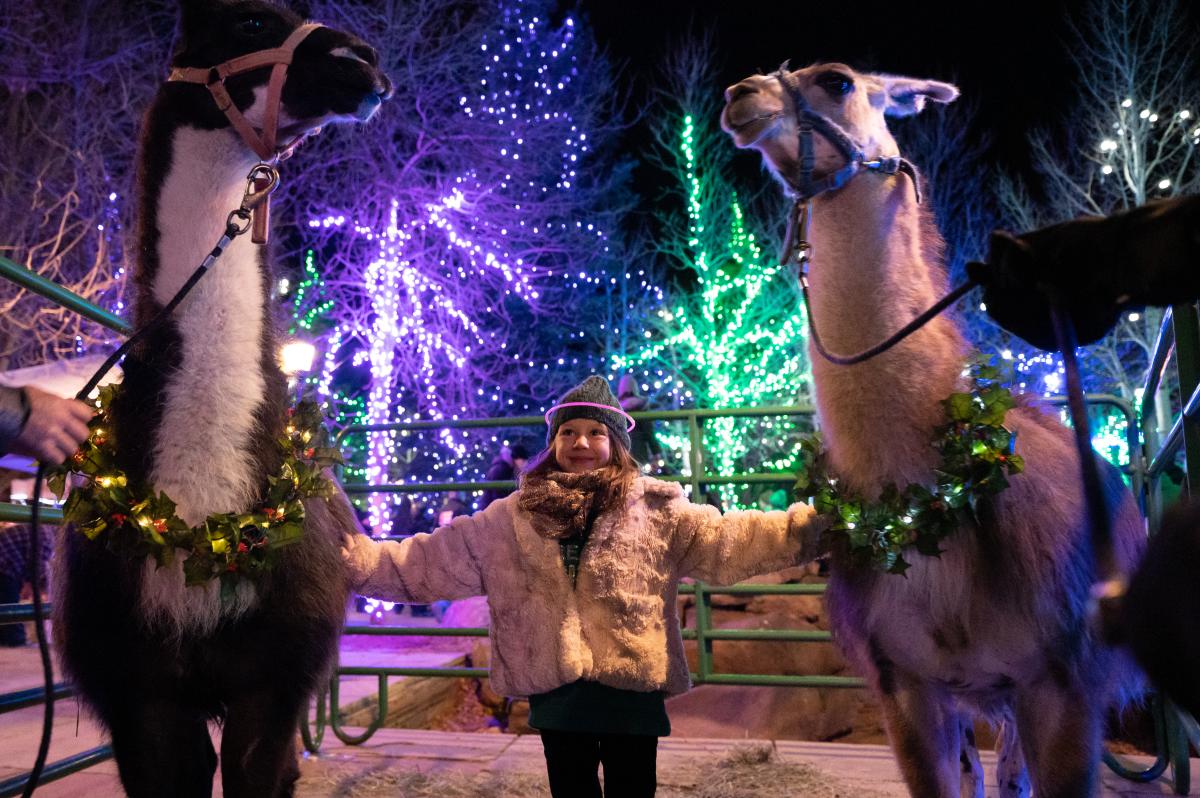 Holiday Cheer
Step into Miracle on 7 at Cousin Pat's Pub & Grill anytime from November 21 to New Year's Eve for some holiday cheer. Experience the nostalgic energy of Christmas with kitschy decor and festive cocktails. Plus, Estes Park's breweries, coffee shops and restaurants are getting in the spirit with curated drinks like the "Grinchmas" and the "Black Eyed Bourbon."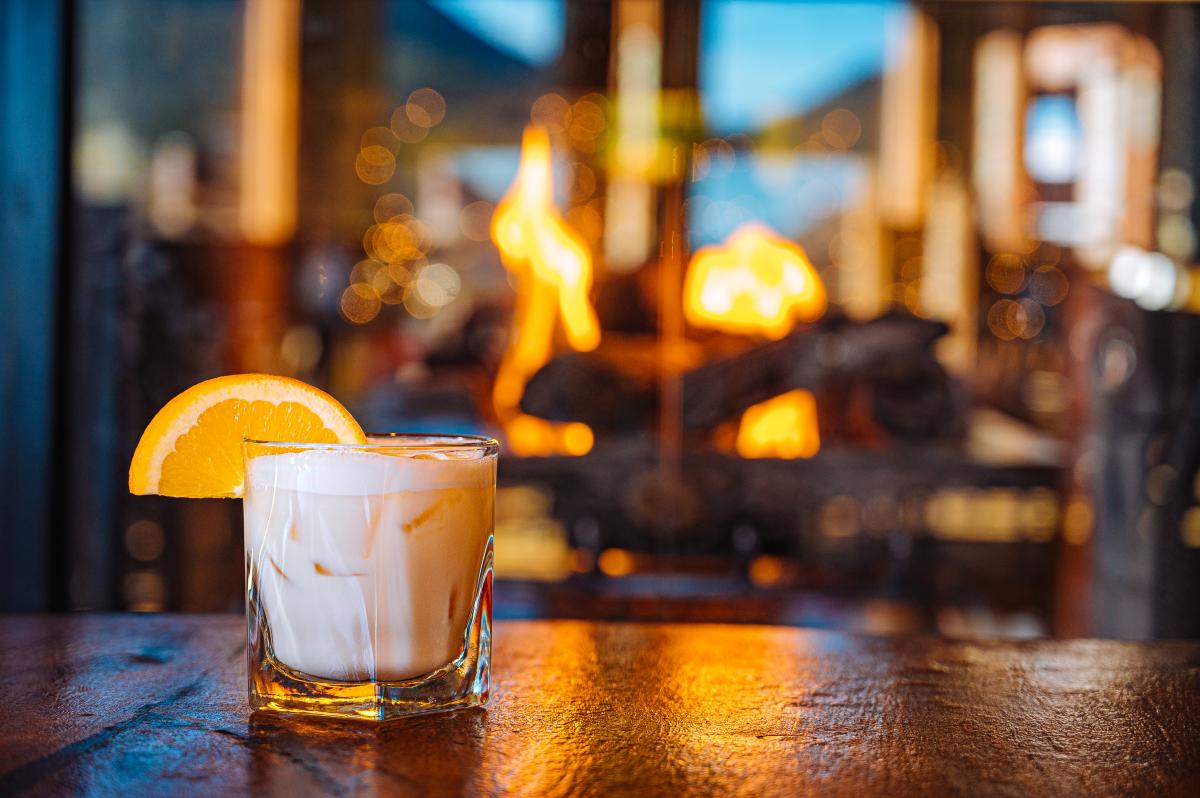 Stay at McGregor Mountain Lodge
Watch the snow fall from one of these charming cabins. Make the most of your stay with the Old Fashioned Christmas Package offered at both McGregor Mountain Lodge and Castle Mountain Lodge. Marvel at their holiday light display, take a trip into the backcountry to cut down the perfect Christmas tree and say hello to Santa. This is truly the snowy holiday experience you and your kids have been dreaming of.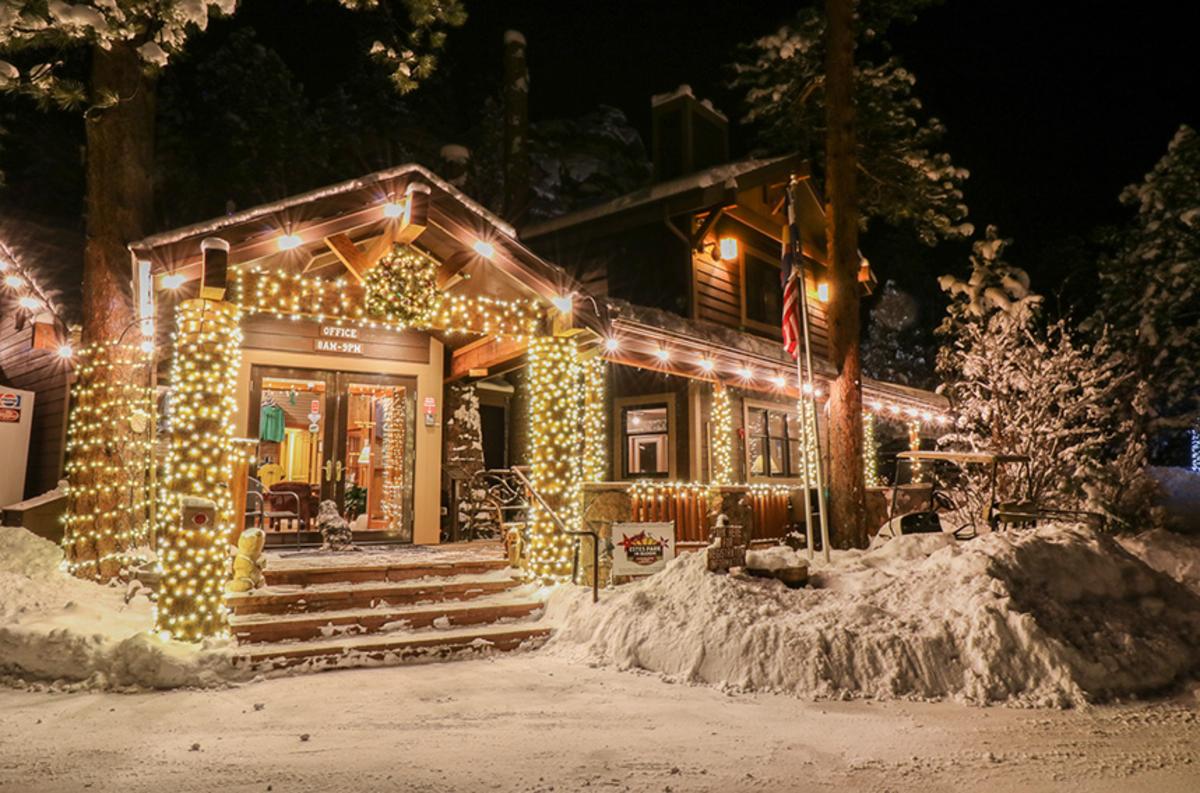 Shop 
Shop at one of the many boutiques in Estes Park this holiday season and find truly unique gifts for everyone on your list. And the best part? You'll feel good about all that gift-giving because you'll also be supporting small businesses in our mountain community. Wander into Simply Christmas and customize a "happy camper" ornament to commemorate your time in Estes Park. The best part about this store? It's Christmas all year round!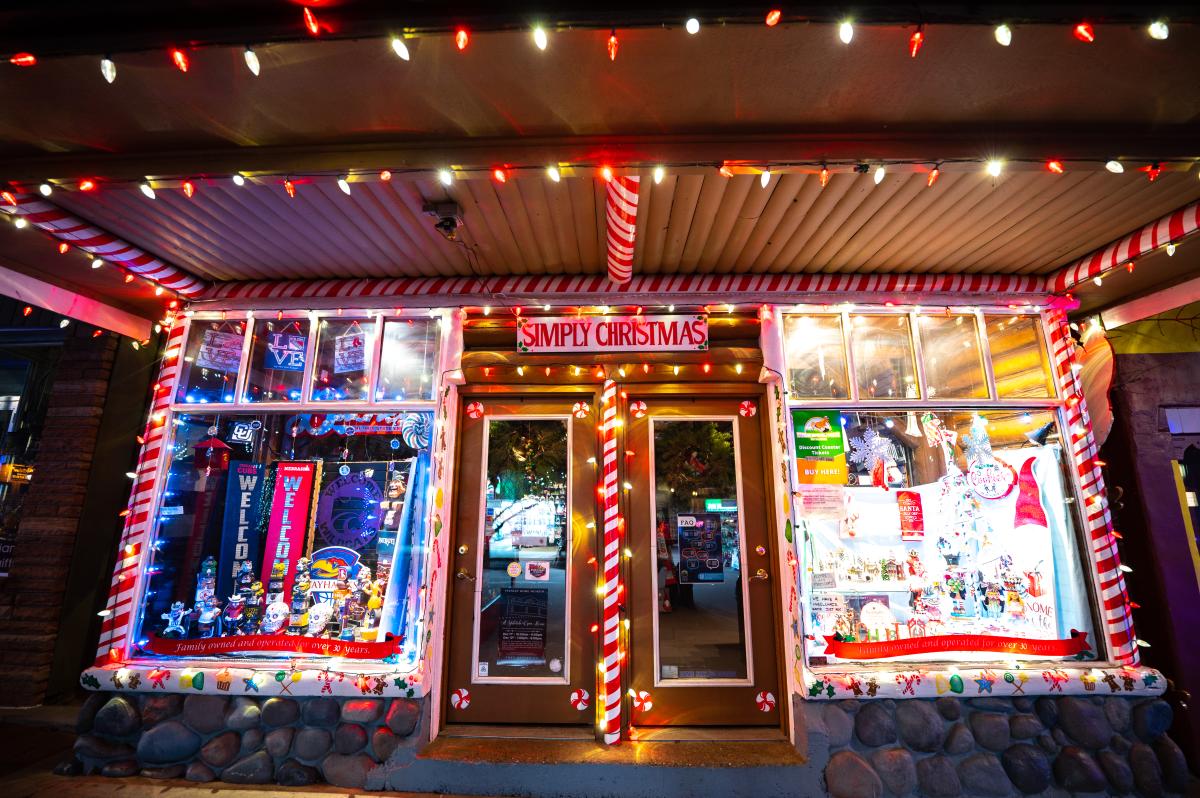 Play in the Snow at the YMCA of the Rockies
This isn't your average YMCA. If you're not already staying here, purchase a day pass and experience the many activities the YMCA hosts. If sledding and ice skating in the mountains don't get you in the holiday spirit, we're not sure what would.