When the sun goes down in Estes Park, the sky lights up. Up here, away from the light pollution of big cities, you can experience the incomparable beauty of the heavens in crystal clear fashion. Estes Park is one of the best places for stargazing in all of Colorado. Just look up.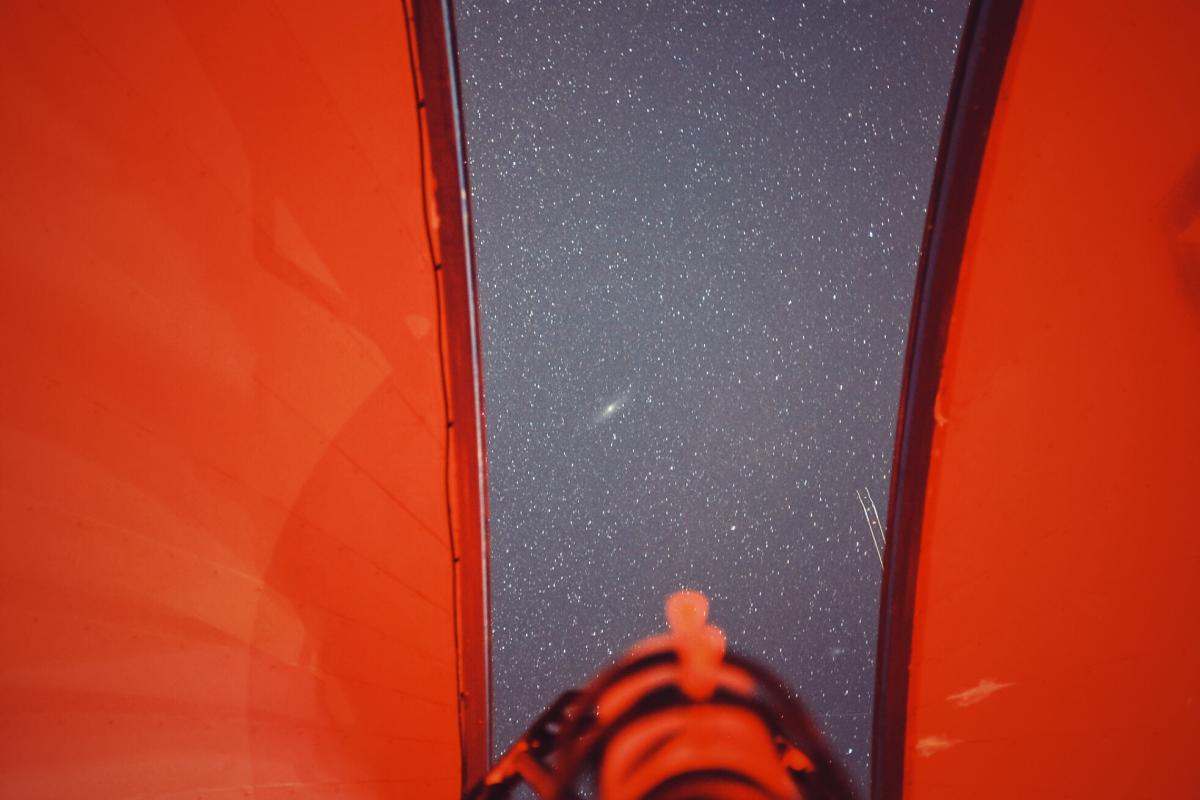 Estes Park Memorial Observatory
1500 Manford Ave.
As you descend into the Estes Valley on Highway 36, you may notice a brilliant white dome looming across from Lake Estes. That's the Estes Park Memorial Observatory (EPMO), the center of the town's astronomical world. Operated by the Angels Above Foundation and volunteers, the Observatory is home to a state-of-the-art Paramount ME II robotic mount that supports a new 16-inch Ritchey-Chretien telescope – your gateway to the stars. This powerful telescope is capable of transporting you to deep space with startling clarity.
The EPMO hosts regular (and free) open house nights throughout the year, which offer a great, all-ages intro to the science and wonder of stargazing. You can also schedule a private viewing session – also free, but donations are recommended so that the Observatory can continue to offer its services to locals and visitors. Learn more.
Tip: Even if you're not in Estes Park at night, be sure to swing by the EPMO to check out the enormous, 25-by-18-foot "human sundial."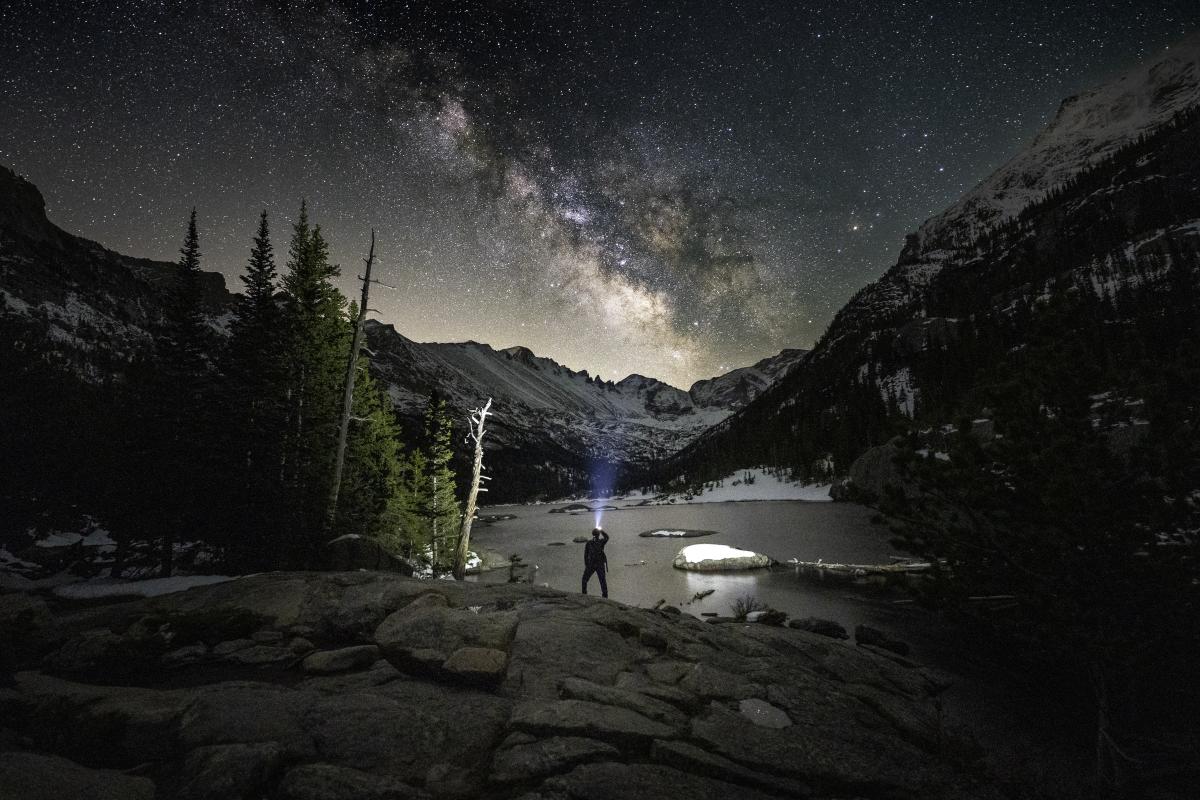 Stargazing in Rocky Mountain National Park
Rocky Mountain National Park (RMNP) isn't a designated International Dark Sky Park, but trust us – when the sun goes down, the skies above RMNP positively glitter with stars. There's just one word for it: breathtaking.
So where should you go to peep some stars in RMNP? One top spot during the day is also a top spot at night, too. Bear Lake offers spectacular vantage points from which to enjoy those twinkling stars and planets. If you're in the mood for a night hike, pack a flashlight and take Bear Lake Trail up to Nymph Lake for an even more awe-inspiring experience.
Want to get even closer to the stars? Take a drive up to the top of Trail Ridge Road. The highest continuous paved road in North America (generally open from late May through mid-October) takes you more than 12,000 feet above sea level, and after hours, it's a drive that you'll never forget – on clear nights, the Milky Way is visible to the naked eye in all its splendor. Be sure to stop at Rainbow Curve, where you'll be able to see the lights of Denver and Fort Collins many miles away.
From June through August, RMNP hosts a variety of talks and events centered on the night sky, including hikes with astronomers, telescope-viewings and more. Visitors with kids shouldn't miss out on The Story Behind the Moon & the Stars, held every other Friday in the summer at Moraine Park Visitor Center, featuring star lore, constellation viewing and other activities for families.
Discover upcoming RMNP astronomy events.
EVENT
Rocky Mountain National Park Night Sky Festival: Mark your calendar for summer 2018, when the Rocky Mountain National Park Night Sky Festival, which features three days of fun daytime activities, speakers, programs, and night sky viewing. Dates will be announced soon – in the meantime, check out last year's schedule.
CLASS
Night Sky Landscape Photography: RMNP at night will have you reaching for your camera to attempt to capture some of its nocturnal scenes. But it's tricky! For tips and techniques from photojournalist Stan Honda, sign up for the Rocky Mountain Conservancy's Night Sky Landscape Photography workshop – both digital cameras and standard lens-users are welcome. The next workshop takes place Aug. 25-27, 2017. Learn more.
Estes Park Stargazing Checklist
Bring warm clothing – even in the summer months, the temperature drops down into the 50s or lower.
Download the Star Chart app for your iPhone or Android device – it's a virtual star chart in your pocket that gives you an accurate 3D simulation of the visible universe. Just point your phone at the sky.
Bring a flashlight – it's dark out there, even with the stars lighting your way.
Pack a blanket so that you can get comfortable as you enjoy the night sky panorama.
Don't forget the bug spray.