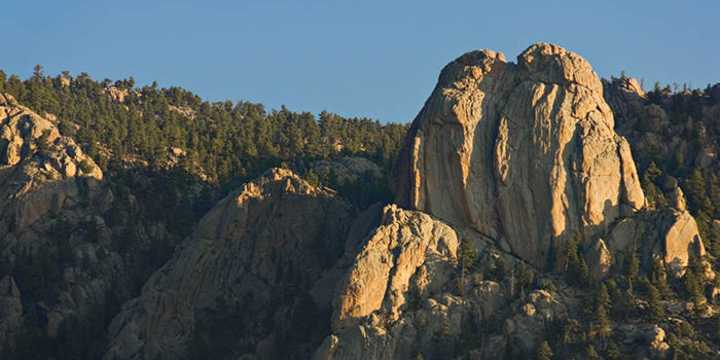 Estes Park Web Cams
Now you can always keep an eye on Estes Park and never miss a minute of your favorite vacation destination. Web cams positioned within the village and in Rocky Mountain National Park offer live streams of what's happening. Check out the weather, view the sunrise or sunset over the mountains. Enjoy the view!

Longs Peak
View of Longs Peak from Tahosa Valley. At 14,259 feet, Longs Peak towers above all other summits in Rocky Mountain National Park

Continental Divide Cam
The Continental Divide as seen from Glacier Basin Campground in Rocky Mountain National Park.

Ypsilon Cam 
Looking north west from the grounds of the Estes Park Center, YMCA of the Rockies.  
Estes spotlighT
estes SpotlighT