Surrounded by the snow-capped peaks of the Rocky Mountains, Estes Park, Colorado, is arguably at its most beautiful in the winter. Elk wander the golf courses blanketed in white. The picturesque, quaint downtown looks every bit like something you'd see inside of a snow globe. Score great deals in the winter for lodging and the charming Elkhorn Avenue beckons with radiating warmth and twinkling lights.
Regardless of the type of traveler you are—outdoor adventurer, foodie, one looking for arts & culture, couple or family—Estes Park is an ideal winter mountain retreat. Here's the best way to spend a weekend in town if you are…
1. An Adventurer
It might be an adorable mountain town, but there is unquestionably a wild and rugged side to Estes Park. In fact, it's surrounded on all sides by wilderness, so if you want to trek into the thick pines of the Rockies on snowshoes or scale a wall of ice, this is the place to do it. To get some insight on the lay of the land, the Rocky Mountain Conservancy offers learning experiences and tours focusing on the area's ecology and history. It also offers photography, painting and writing courses. The Colorado Mountain School is your choice when it comes to outdoor adventure. It features in-depth courses on things like avalanche rescue, mountaineering, ice climbing, skiing and splitboarding.
Located less than 10 miles from Estes in Rocky Mountain National Park, an area known as Hidden Valley. It was developed as a small ski resort that opened in 1955, but it ceased operation in 1991. But the runs remain, it has become a popular backcountry area where skiers "earn your turns." It's possible to hike or skin to the top of the old ski runs and the former bunny hill is now the area's hot spot for sledding. If you're new to the backcountry world, Kent Mountain Adventure Center can get you started with avalanche education courses.
In 1920, Old Fall River Road was the first automobile route to open in Rocky Mountain National Park. It's closed to motor traffic in the winter, but wide open for snowshoers, leading to stunning panoramas of the park's high-elevation basins and ridgelines. Trail Ridge Road is also closed to vehicles in the winter and it's another good option for cross-country skiing.
Lastly, anglers will be pleased to know that despite the cold temperatures, the flowing water of the rivers keeps them from freezing, allowing fly fishing year-round. While trout decrease their activity in the winter months, dedicated fly fishermen take up the challenge and can get results. (Note, a fishing license is still required.) If ice fishing is more your style, as long as you're equipped with hand-augers and a fishing license, you can take on the frozen lakes and ponds in Rocky Mountain National Park.
2. A Foodie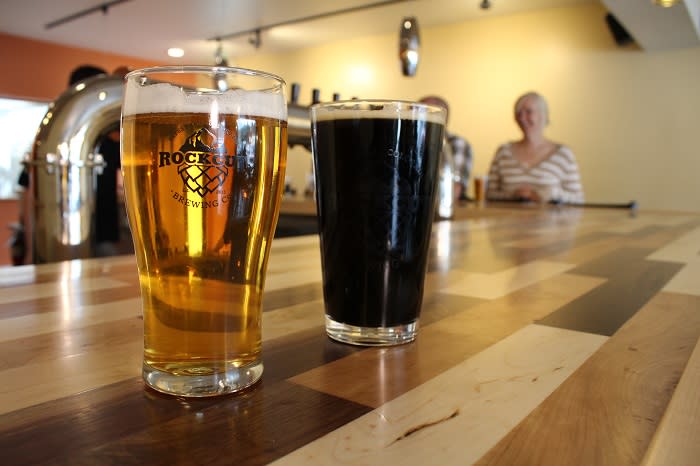 If you're seeking a well-rounded breakfast, there's the Cuban Benedict oozing with pulled pork on homemade chorizo biscuits at Claire's. After spending the day meandering through shops and galleries along Elkhorn Avenue, taking a stroll hiking around the frosty Lake Estes, there is no shortage of haunts to find a juicy steak. You also have several options when it comes to authentic Mexican and Italian and Italian.
Operating for nearly 50 years, The Dunraven boasts one of the most extensive wine lists in the area. It features seasonal specialties as well as a decadent filet mignon. You'll find a cozy ambiance, stunning views over Lake Estes and walls of dollar bills that date back to the 1970s. The tradition began when a customer at the bar wrote "good luck" on a bill and hung it on the wall, and thousands of people have since followed suit. Situated smack in the middle of downtown, Mama Rose's is another hot spot for Italian cravings and its pasta selections are excellent. For a little spice to warm you up, the homegrown bison enchiladas at Ed's Cantina are a must-try, especially paired with a unique beet juice-infused margarita.
For a nightcap, choose from the dizzying selection of more than a thousand whiskeys at The Stanley Hotel, which was the inspiration behind Stephen King's The Shining. Suds lovers will be pleased to find four of local breweries in town: Estes Park Brewery offers a dozen carefully crafted brews (not to mention good pizza). Lumpy Ridge features an ever-changing variety of beers on tap, including a rich stout that always hits the spot in the winter. Rock Cut is known for its tasty German-style Amber and addictive New England IPA. Avant Garde brings the flavors and aesthetics of Belgium and France to the Rocky Mountains.
3. A Couple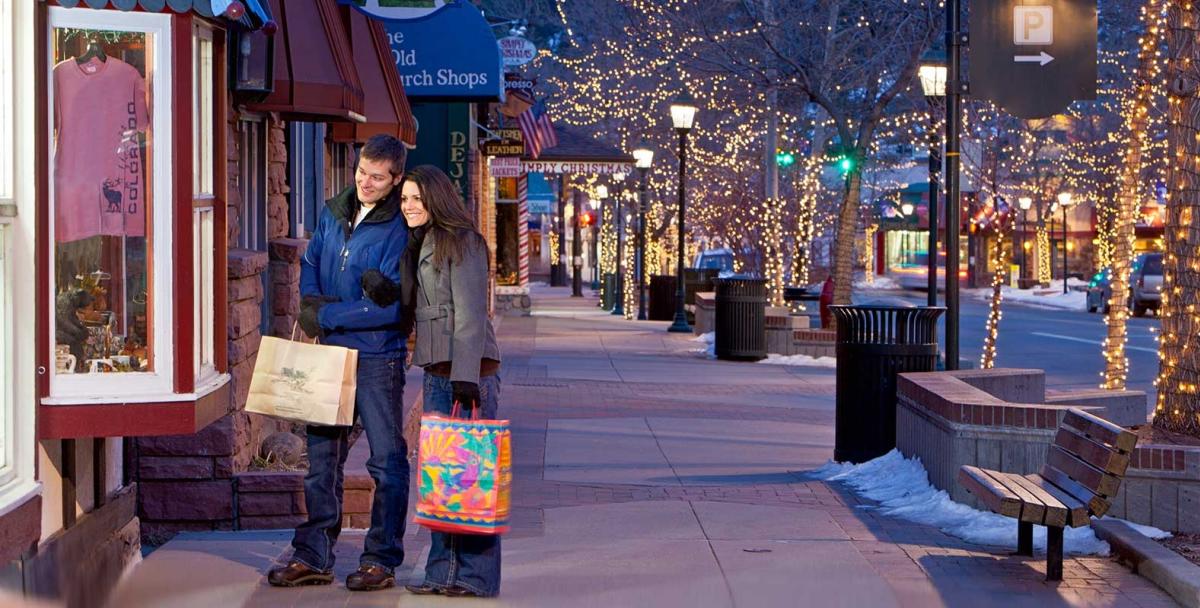 Estes Park is the quintessential mountain retreat for a romantic getaway. One of the most magical spots to enjoy with a loved one is a snowshoe hike around Bear Lake in Rocky Mountain National Park. You'll love taking in the spectacular views together. Visit one of the many stunning waterfalls, spectacularly frozen in Narnia-like beauty this time of year. Head to the Elements of Touch Wellness Spa to unwind with a couples massage or peruse the unique collection of books at the cozy and rustic Macdonald Book Shop.
Light a fire and nestle in with a glass of wine in a private cabin at Fall River or soak in your own outdoor hot tub at Mountain Shadows Resort or Sunnyside Knoll. Cuddle up with morning coffee or afternoon cappuccino at Inkwell & Brew. Grab a local beer and a bowl of olives for happy hour at Bird & Jim before a fire-lit dinner in the log cabin at Twin Owls Steakhouse.
4. Families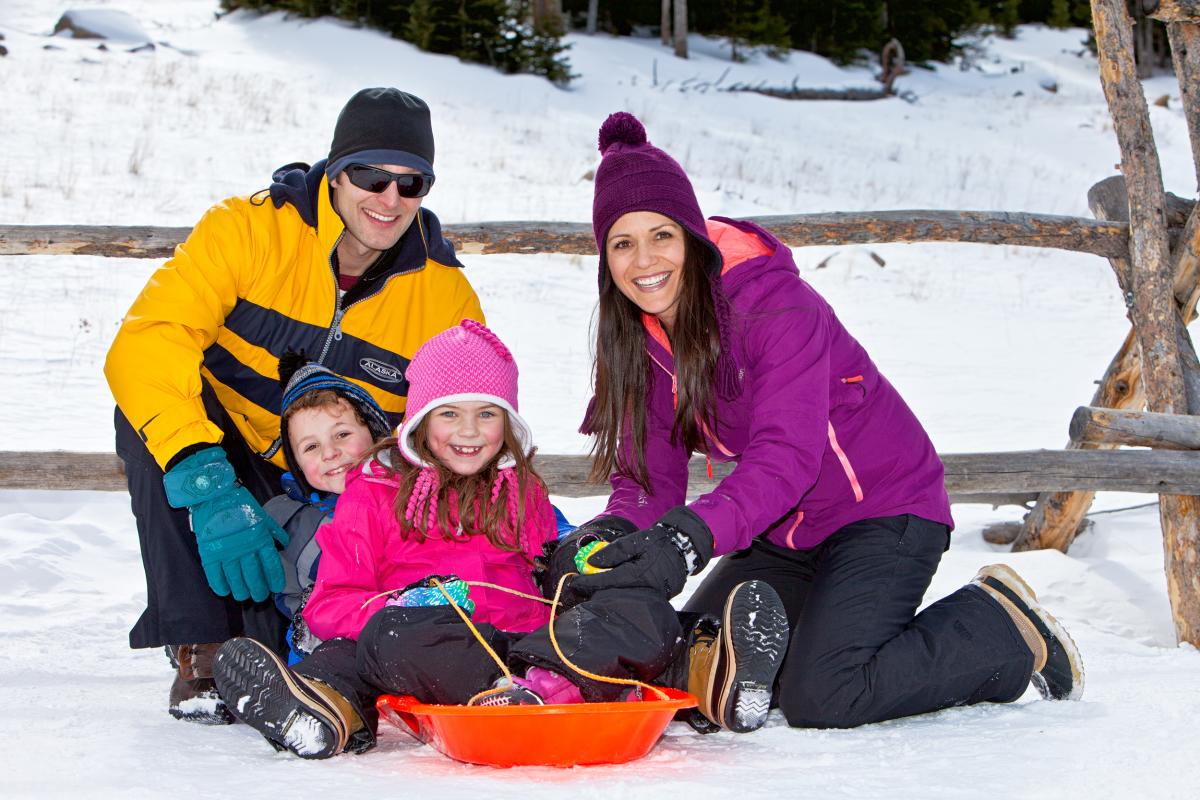 We are not just speaking figuratively when we say you'll feel like a kid in a candy store when you visit Estes Park. The place is home to what is possibly the most magical sweet shop in the world not run by Willy Wonka: The Old Fashion Candy Store on Elkhorn Avenue will impress all members of the family. There are also the inviting barrels of saltwater taffy at the 83-year-old Taffy Shop. Plan for hours of laughs (and plenty of exercise to tucker everyone out) at the Hidden Valley sledding hill. At the Estes Valley Community Center, you can warm up in the heated pool and lazy river—always fun winter option.
Housed in a rustic diner, The Big Horn with its whip cream-topped waffles, ample salad bar, and scrumptious burgers is a long-standing family mainstay for breakfast, lunch and dinner. The adults will appreciate Snowy Peaks Winery, which handcrafts wines from grapes grown on Colorado's Western Slope and comes equipped with a "no-whining" kids crafts area.
5. An Art-and-Culture Type
Movie buffs, plan to spend plenty of time at The Stanley Hotel. Opened in 1909, The Stanley is a Colorado gem, listed on the National Register of Historic Places. In addition to its uniquely appointed rooms and suites, well-stocked whiskey bar, and classy restaurant, the hotel offers historical tours rife with hidden secrets about founder F.O. Stanley and little-known tidbits tied to The Shining. Plus, their event series, Stanley Live features national acts performing music, comedy and more.
Estes Park is also home to America's oldest operating single house movie theater—The Park Theatre. Constructed in 1913, the theater puts its feature-length films on hold as autumn wraps up, but it is a great location to grab a cocktail and soak up the Old West ambiance. In addition to its many unique boutiques specializing in clothing, handmade accessories, and gifts, Elkhorn Avenue is home to numerous art galleries featuring every medium imaginable—jewelry, bronze sculptures, photography, oil, acrylic, and watercolor renderings of local wildlife and landscapes.
The Estes Arts District organizes the First Friday Art Groove on, you guessed it, the first Friday of the month, with open galleries, live music, artist demos and more. Stroll around to the art galleries in town any day of the month, or find products made in Estes. Lastly, for real local flavor in the form of a rustic tavern heated by a wood-burning stove, catch some live music at the iconic Rock Inn. Operating since 1937 when it was a big band dance hall, the Rock Inn hosts regional musicians on the weekends and serves up tasty comfort food and an impressive collection of Colorado-made spirits and beer.
Written by RootsRated Media for Visit Estes Park.