Want to taste all the Estes Park restaurant scene has to offer? Dine Around is your chance! Every Thursday in March, participating restaurants throughout Estes Park will be offering a $6 tasting plate from 4:30 - 7:30 p.m. with a different menu every week. Some places may also have a $6 drink special or multiple tasting plates to choose from, all at $6. This is a great opportunity to try new, great food and have a good time with friends and family. Read on to check out some highlights and a complete list of participating restaurants.
You Need Pie Diner & Bakery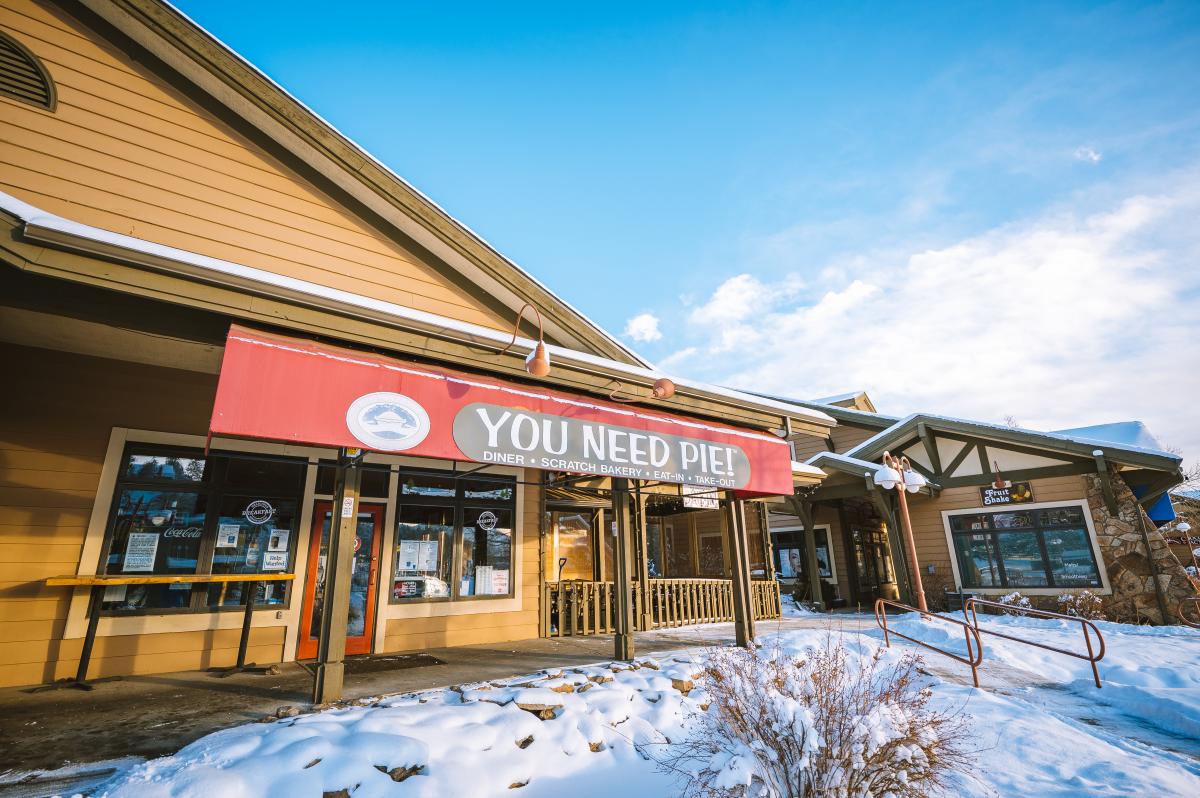 Sometimes we just need some good old comfort food to warm our hearts. You Need Pie is the place to get it. They offer breakfast, lunch and dinner and are famously known for the delicious award-winning, made-from-scratch pies. Get a comforting dinner and complete the night with a piece of pie. 
Wild Rose Restaurant
 
Tucked in the middle of downtown, The Wild Rose offers a wide array of steaks, wild game, seafood and burgers. Open for lunch and dinner, stop in and try a traditional Rocky Mountain Trout or a German Jagerschnitzel. They also have a full bar and friendly staff.
Grubsteak Restaurant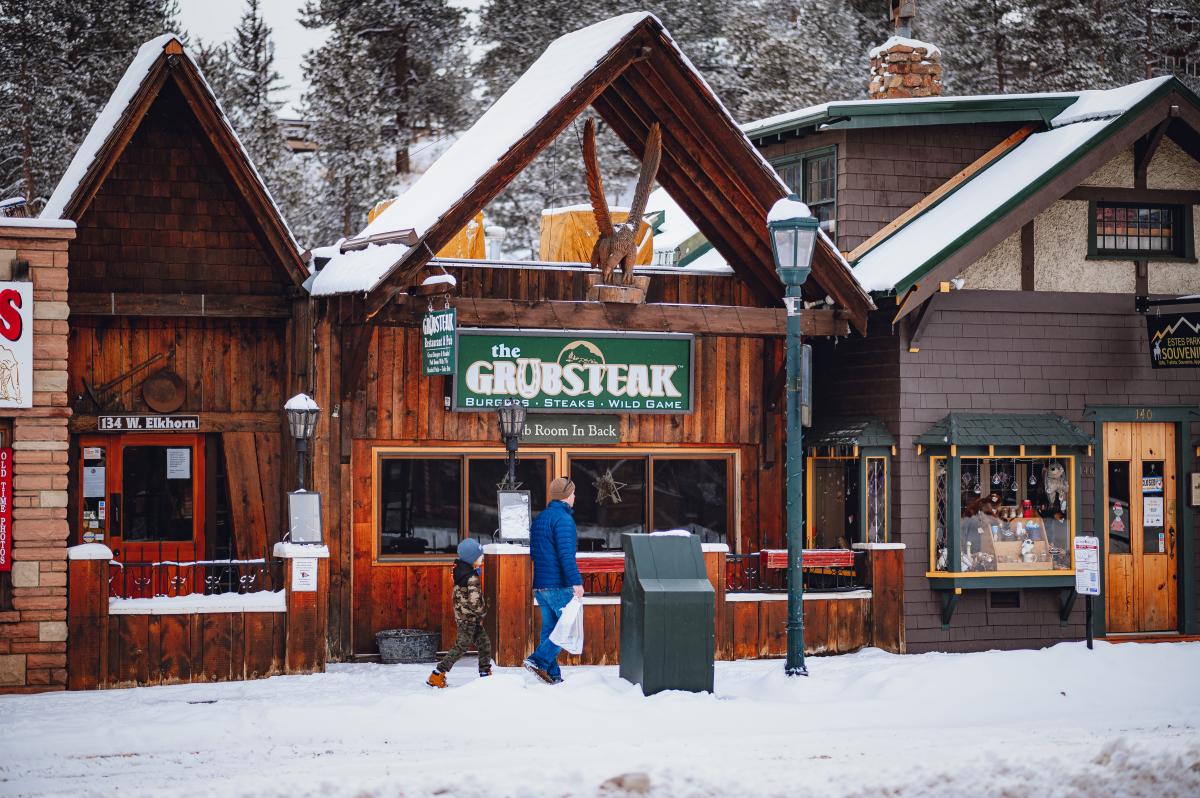 Located in a historic building, where Estes Park's first bowling alley and hospital once lived in the early 1900's, The Grubsteak offers a variety of hand-cut steaks, wild game, ribs, and plenty other Colorado cuisine favorites. 
Burgers & Gyros on Moraine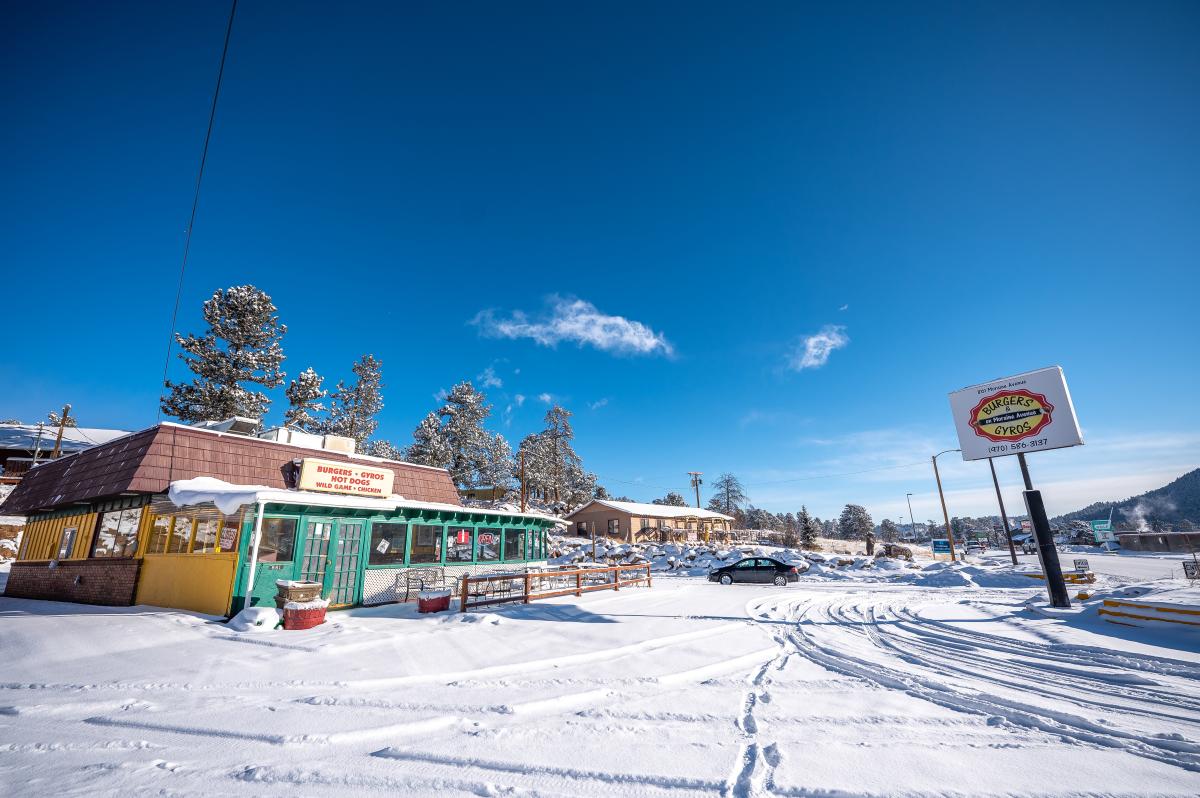 Want to try an elk or buffalo cheeseburger? Burgers & Gyros on Moraine  is top rated when it comes to burgers and guilty-pleasure fried things. This is a unique and fun roadside burger stop where you can dine in or enjoy drive through service. 
La Cocina de Mama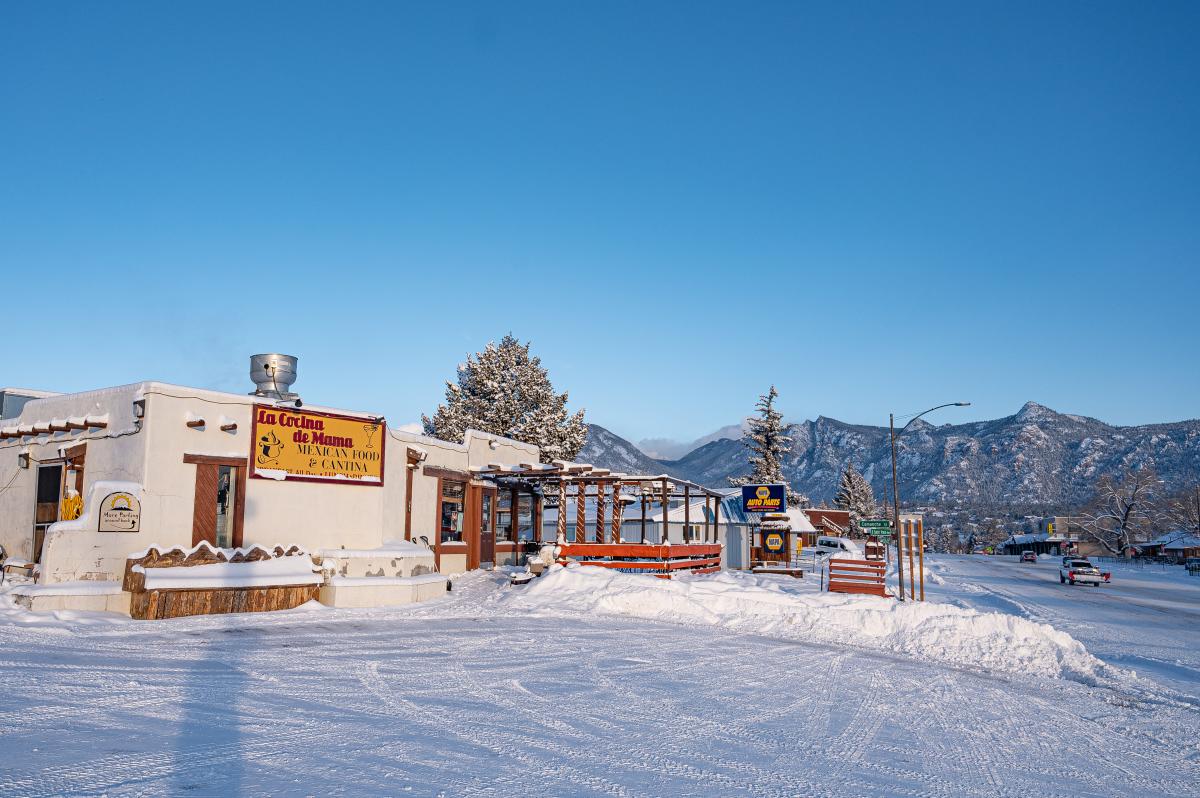 From tacos and burritos to shrimp ceviche and margaritas, La Cocina de Mama has your traditional Mexican cravings covered. Fresh ingredients and quality food served in a cozy environment. 
Himalayan Curry & Kebob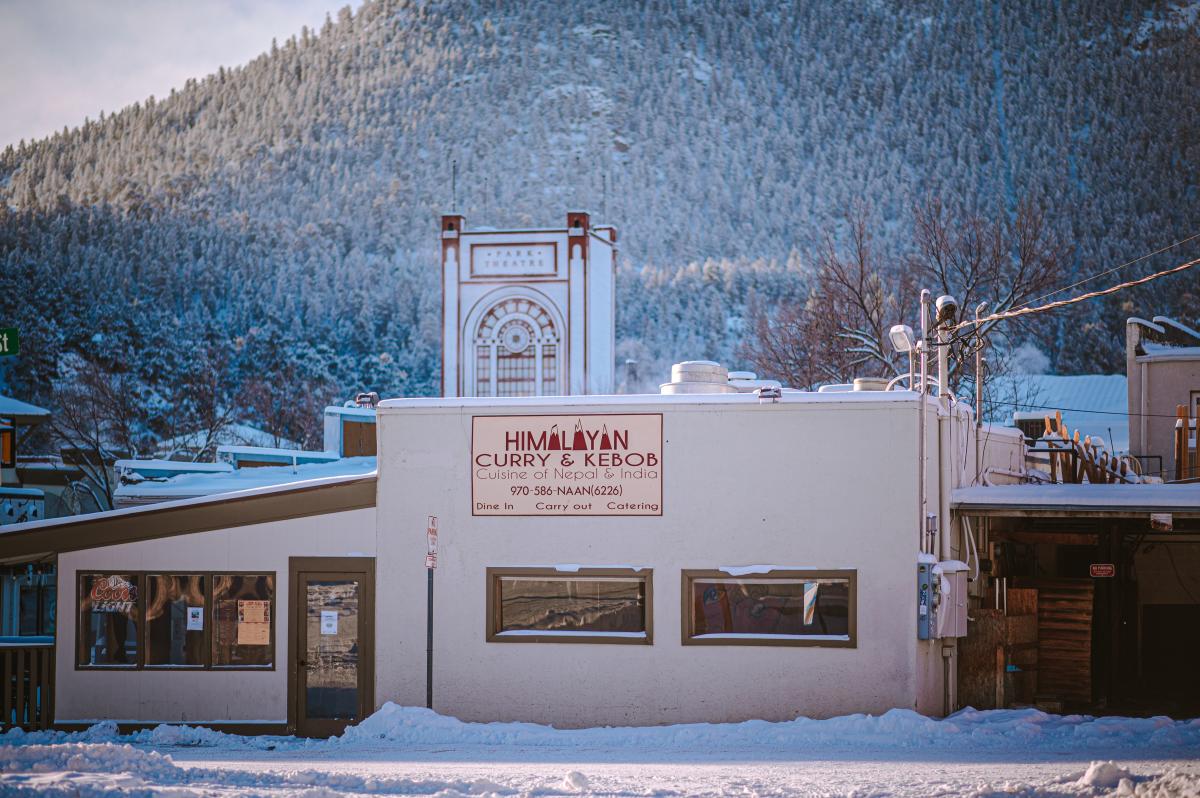 When in the mountains, there's nothing better than a good bowl of curry when you need something to make you feel warm inside. Himalayan Curry & Kebob serves traditional Nepalese and Indian dishes in a pleasant, enjoyable setting that is perfect for casual dining with family and friends.
Other participating restaurants: ​
Mother's Cafe

Full Throttle Distillery