Want to taste all the Estes Park restaurant scene has to offer? Dine Around is your chance! Every Thursday in March, participating restaurants throughout Estes Park will be offering a $5 tasting plate from 4:30 - 7:30 p.m. with a different menu every week. Some places may also have a $5 drink special or multiple tasting plates to choose from, all at $5. This is a great opportunity to try new, great food and have a good time with friends and family. Read on to check out some highlights and a complete list of participating restaurants.
You Need Pie!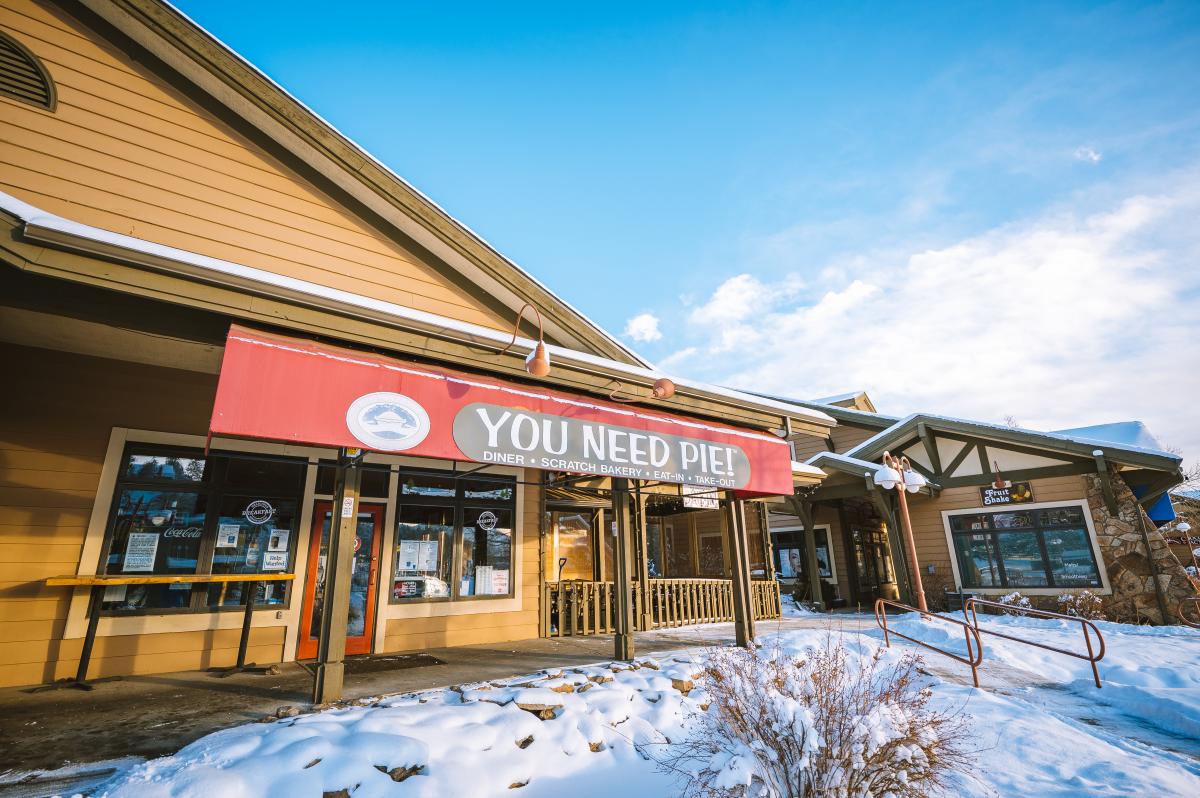 Sometimes we just need some good 'ol comfort food to warm our hearts. You Need Pie is the place to get it. They offer diner-type food for breakfast, lunch and dinner and it's famously known for it's delicious Award-winning, made-from-scratch pies. Get some breakfast for dinner and complete the night with a piece of pie. 509 Big Thompson Ave, Estes Park, CO 80517; (970) 577 7437; youneedpie.com
Sweet Basilico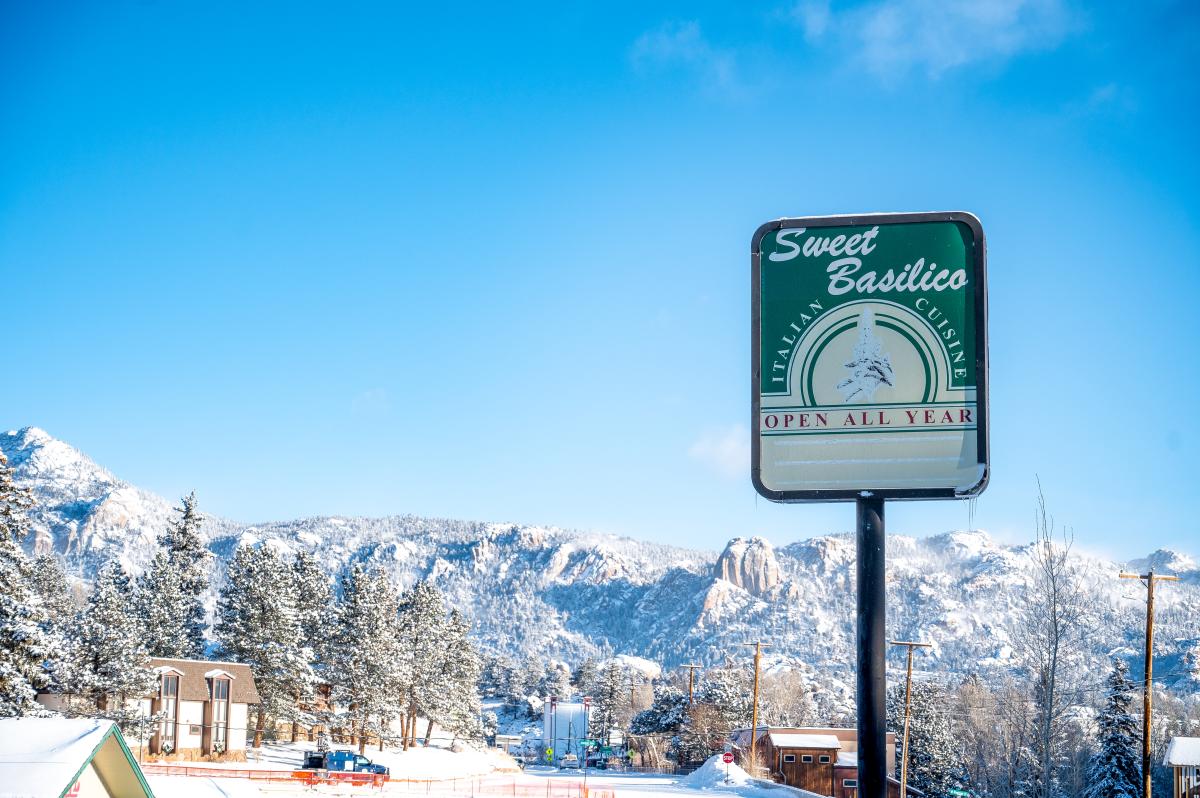 If you are in the mood for good Italian food, Sweet Basilico will leave you satisfied, with delicious choices of homemade Italian dishes. Authentic flavors, attentive staff, casual, romantic, family restaurant. The owner will always greet you with a smile when you visit.  430 Prospect Village Dr, Estes Park, CO 80517; (970) 586 3899; sweetbasilico.com
 
The Wild Rose
 
Tucked in the middle of downtown, in the Old Church Shops, The Wild Rose offers a wide array of steaks, wild game, seafood and burgers. Open for lunch and dinner, stop in and try a traditional Rocky Mountain Trout or a German Jagerschnitzel. They have a full bar and friendly staff too. 157 W Elkhorn Ave, Estes Park, CO 80517; (970) 586 2806; wildroserestaurant.net
The Post Chicken & Beer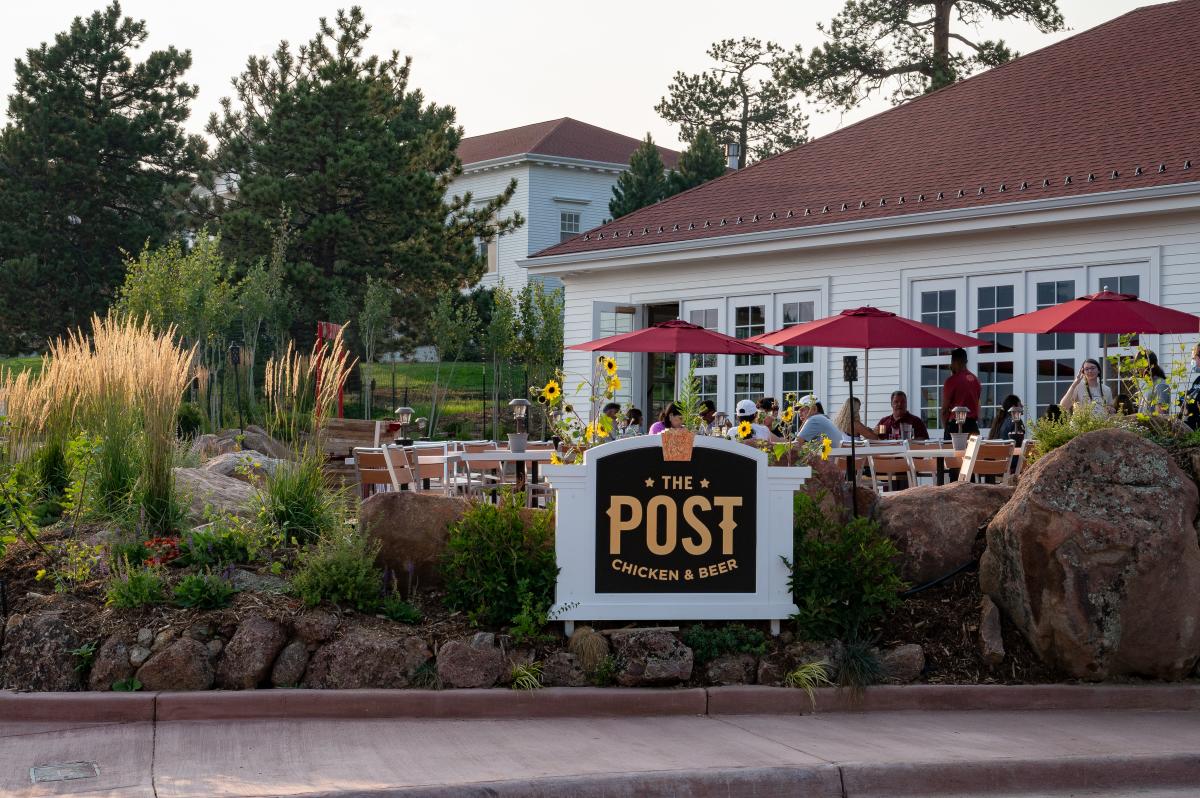 Featured by Guy Fieri on Food Network's Diners Drive-Ins, & Dives, and with several other locations up and down the Front Range, The Post Chicken and Beer serves family-style comfort food. Obviously, the fried chicken takes the spotlight, but their menu also includes salads, sandwiches and great sides. 333-D E. Wonderview Ave, Estes Park, CO, 80517; (970) 287 5001; postchickenandbeer.com/estespark
Latitude 105 Alehouse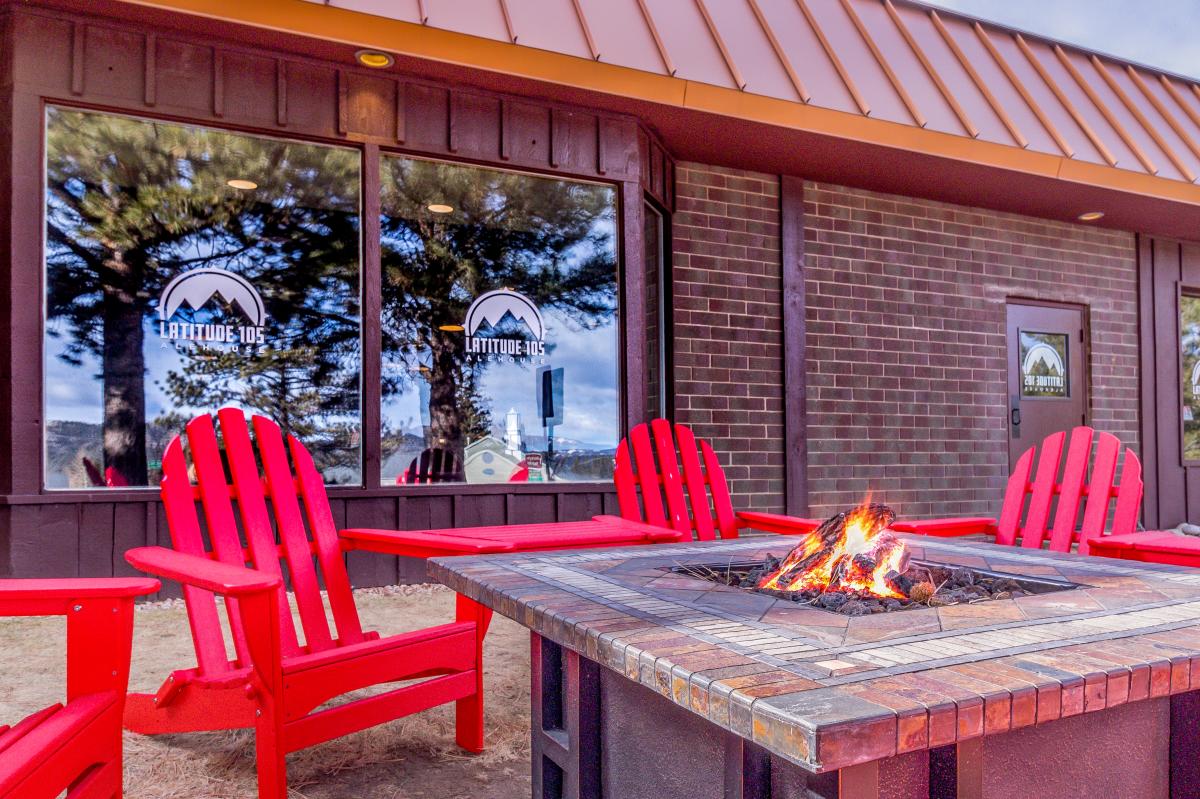 Latitude 105 offers an ample restaurant-lounge space, so you can enjoy a good time with your family and friends. They specialize in favorite tried-and-true comfort foods like nachos, wings, burgers, pizzas and appetizers, all in sophisticated mountain ambience inside the Ridgeline Hotel. 101 S St Vrain Ave, Estes Park, CO 80517; (970) 527 1500; ridgelinehotel.com/latitude-105
The Grubsteak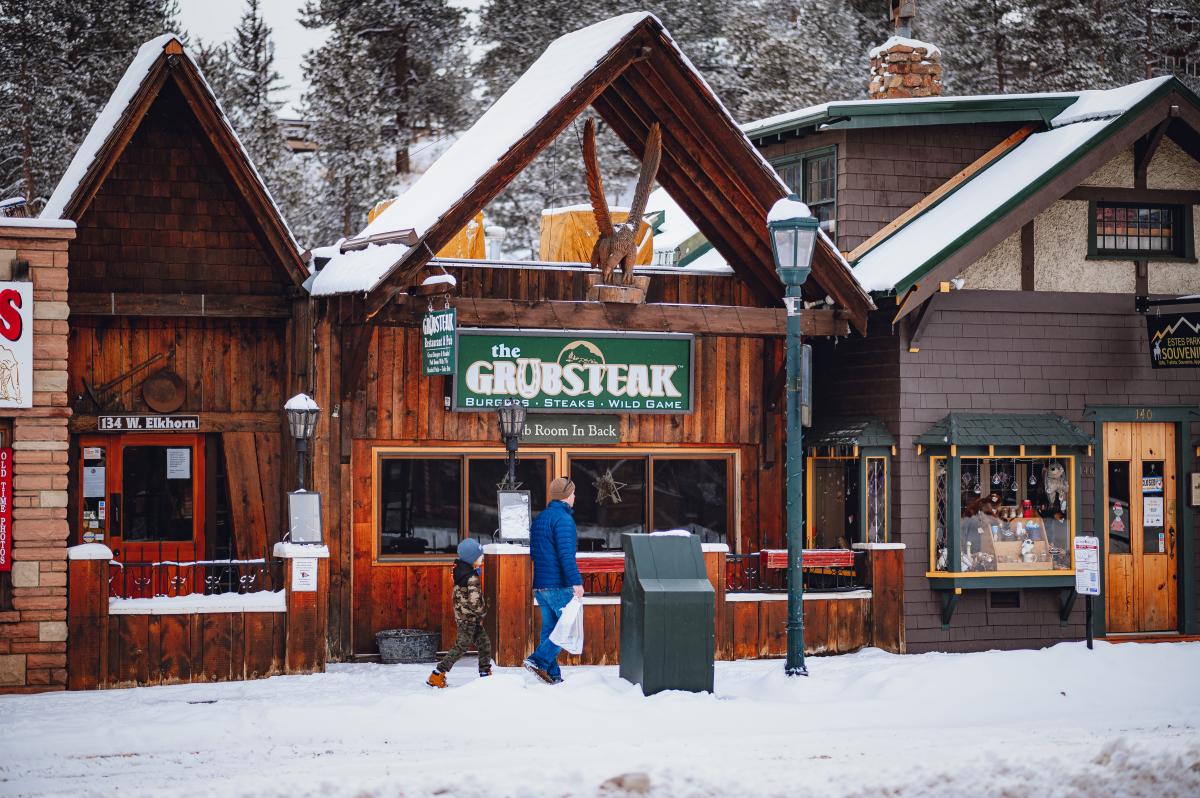 Located in a historic building, where Estes Park's first bowling alley and hospital were in the early 1900's, The Grubsteak offers a variety of hand-cut steaks, wild game, ribs, and plenty other Colorado cuisine favorites. 134 W Elkhorn Ave, Estes Park, CO 80517; (970) 586 8838; grubsteakestespark.com
Stella's Place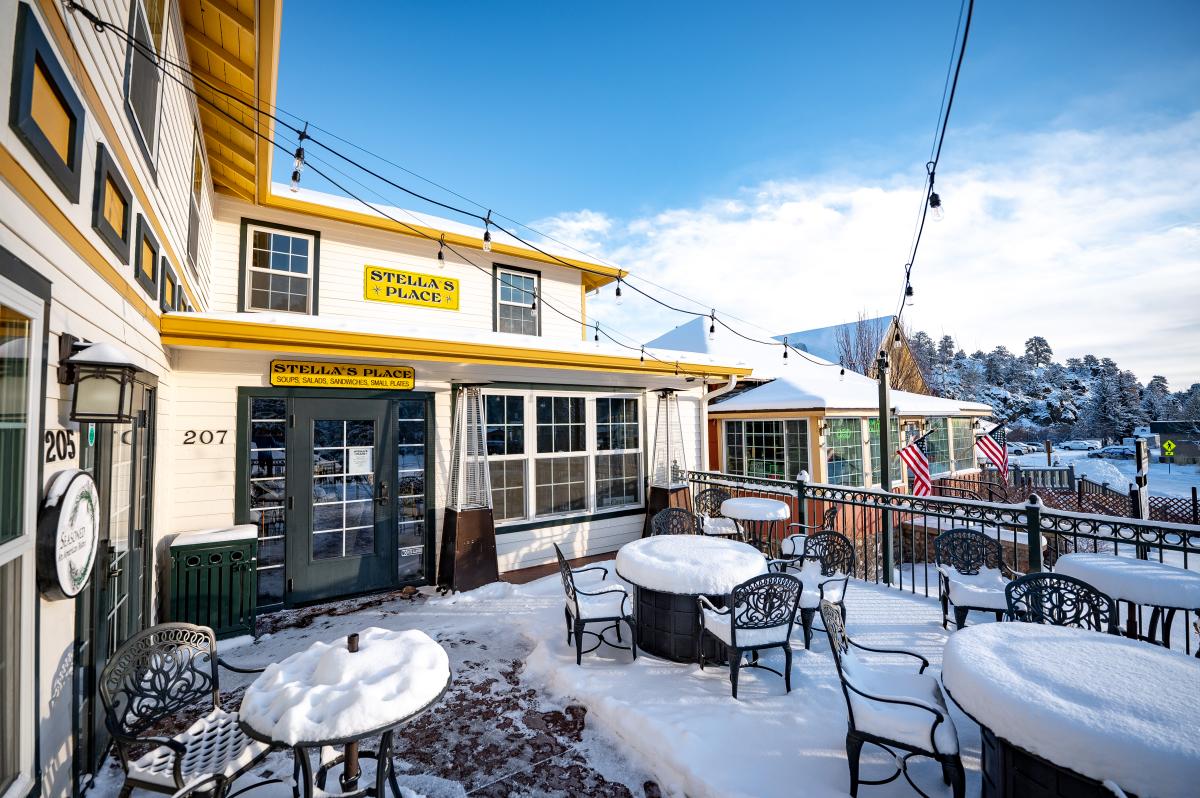 Stella's Place is the sister restaurant to 'Seasoned- An American Bistro'. Their menu includes globally inspired soups, salads, sandwiches and small plates. You can also find a wide selection of wine, craft beers and cocktails.  Indulge in a  Dutch- inspired peanut butter truffle and chocolate tart to end the evening the right way. 207 Park Ln, Estes Park, CO 80517; (970) 586 1889; www.seasonedbistro.com/stellas-place-home
Burgers & Gyros on Moraine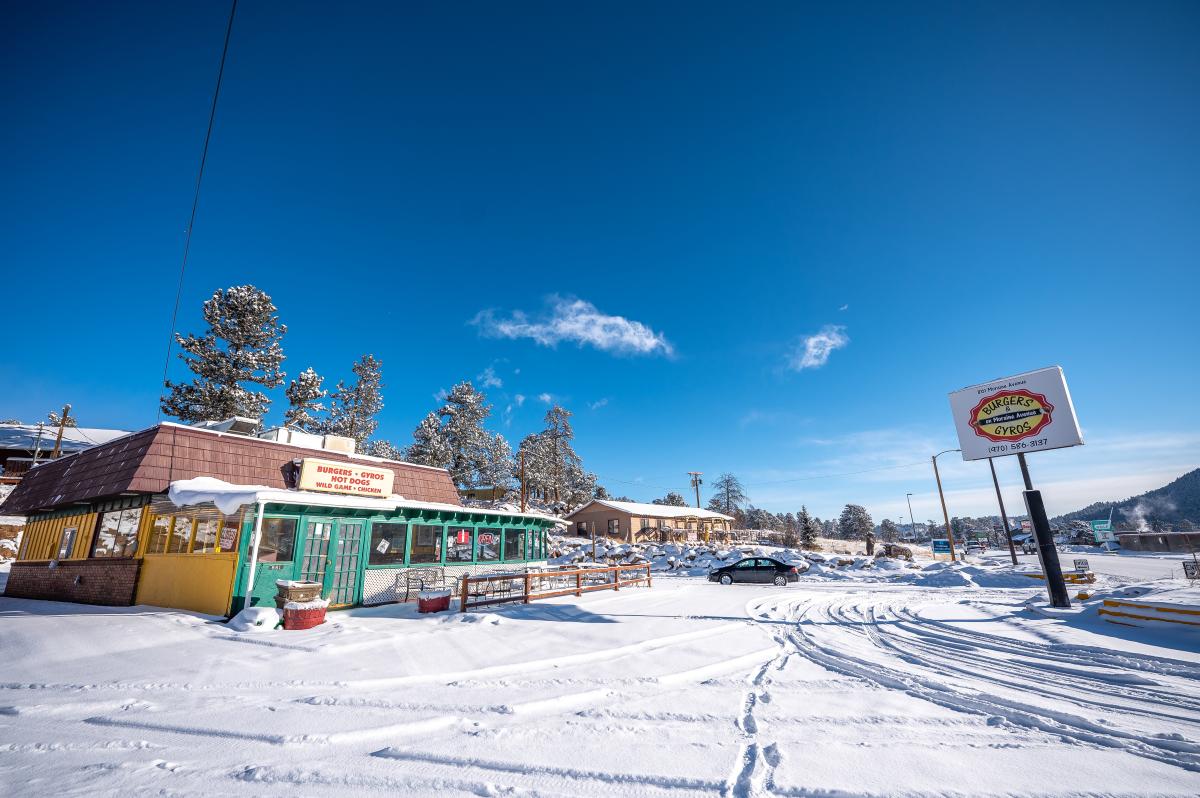 Want to try an elk or buffalo cheeseburger? Just looking for a good, local fast food joint? Burgers and Gyros on Moraine is top rated when it comes to burgers and delicious fried things. This is a unique and fun roadside burger place where you can dine in or get drive through service. 861 Moraine Ave, Estes Park, CO 80517; (970) 586 3137; bossburgers-463305.square.site
La Cocina de Mama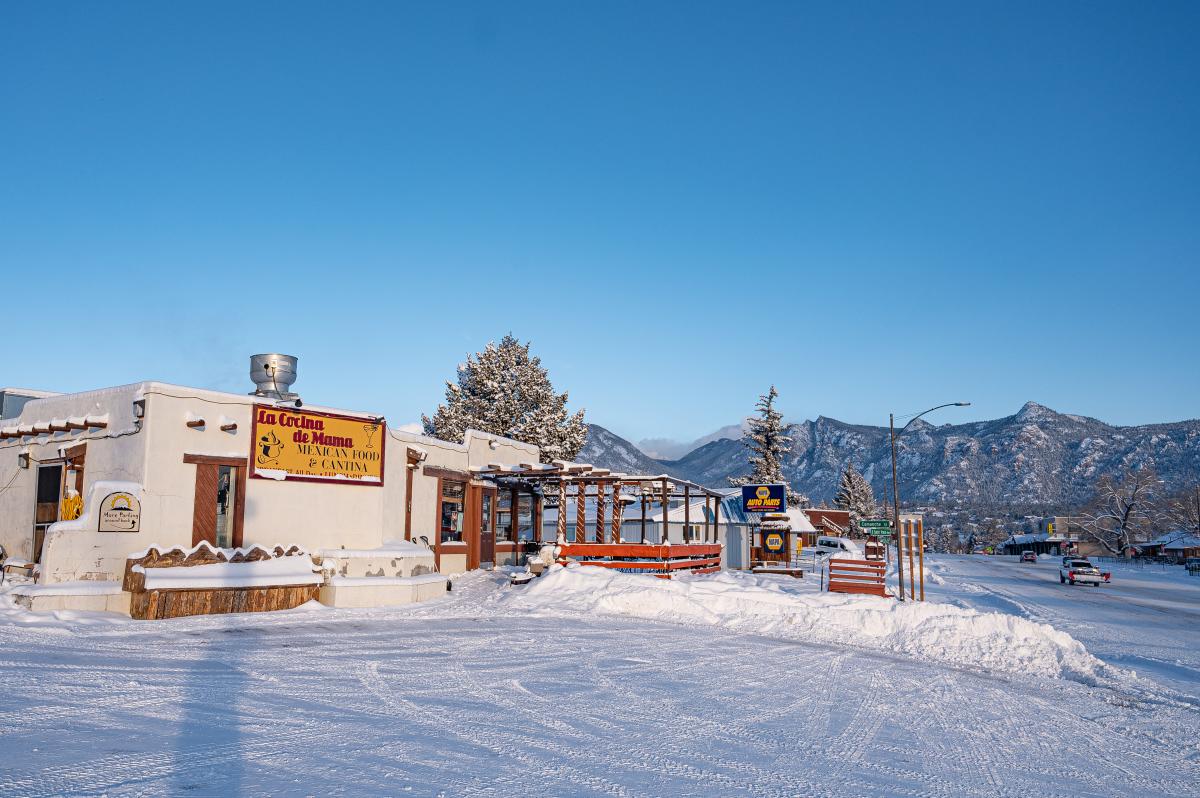 From tacos and burritos to shrimp ceviche and margaritas, La Cocina de Mama has your traditional Mexican cravings covered. Fresh ingredients, good quality food, served in a cozy, family friendly environment. 361 S St Vrain Ave, Estes Park, CO 80517; (970) 586 9001; lacocinadmama.com
Himalayan Curry & Kebob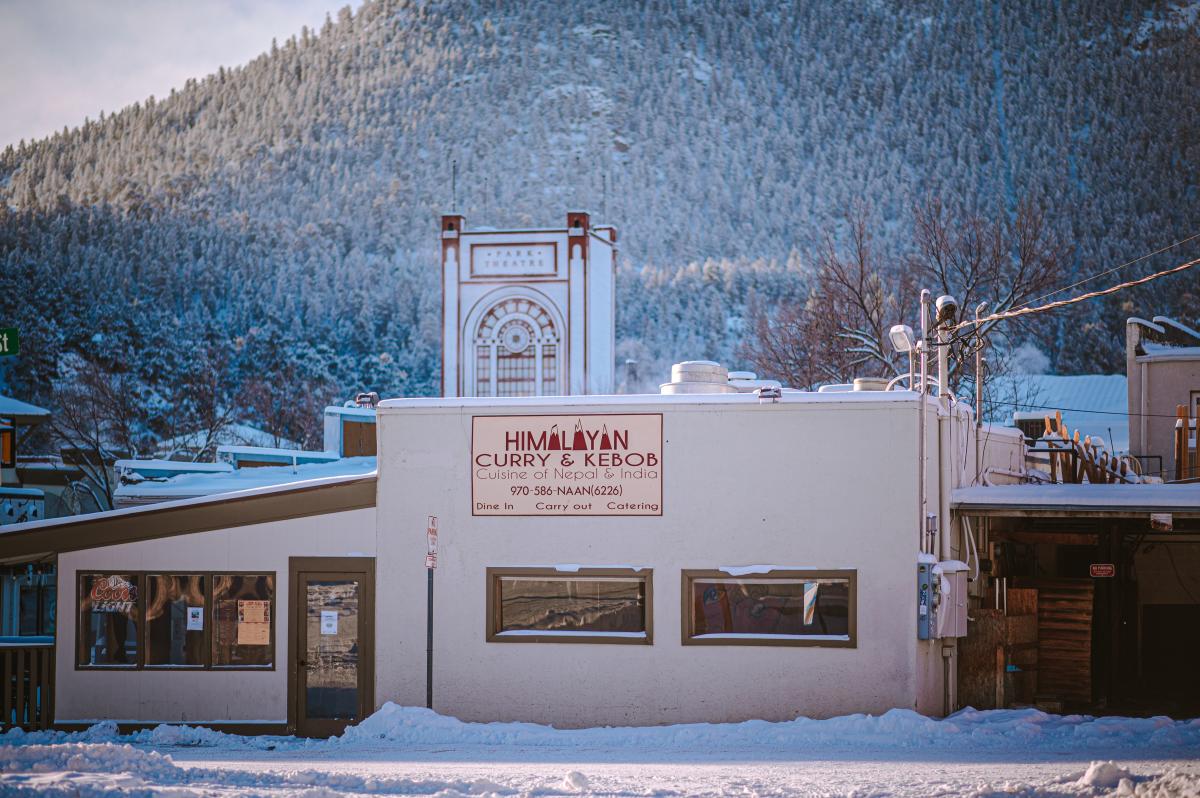 When in the mountains, there's nothing better than a good bowl of curry when you need something to make you feel warm inside. Himalayan Curry and Kebob serves traditional Nepalese and Indian dishes in a pleasant, enjoyable setting that is perfect for casual dining with family and friends. 101 W Elkhorn Ave, Estes Park, CO 80517; (970) 586 6226; himalayancurryandkebob.com
Looking for a good food truck? Three of Estes Park's popular food trucks can be found on select Thursdays at Rock Cut Brewery or the American Legion. Find smoky southern comfort foods at WesTex BBQ. Find made-from-scratch tacos, Tijuana style at Rosa's Tacos. And find burgers, tacos and fun appetizers at EP Bross.
Other participating restaurants: