It's February and love is in the air, and it just wouldn't be complete without a little bit of sugar. With cozy venues set against stunning mountain views, Estes Park is an ideal place for a romantic getaway, but perhaps the sweetest part of all, its array of sweet shops offering unique goodies that are sure to spread the love. Specializing in ice cream, fudge and of course, taffy, sweet shops are an icon of Estes Park. Check out our local sugar-stops below and take your sweetheart on a sweet-tooth-shopping-spree. 
Ice Cream & Fudge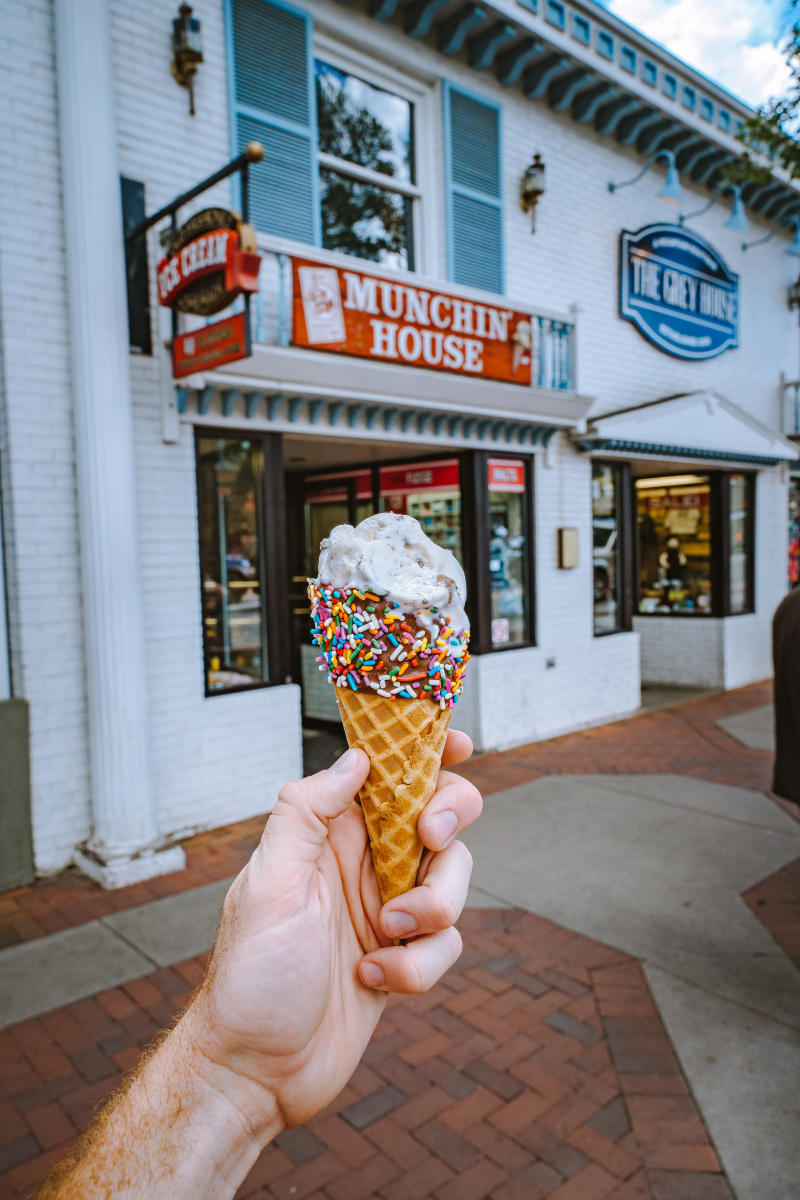 Let's face it, it's always a good time for fudge, and it's never too cold for ice cream when it's this good. These shops offering old fashioned ice cream and homemade fudge are an oasis for any and all confection-cravers. 
The Munchin' House- Forty flavors of homemade ice cream, homemade fudge, caramel corn, espresso bar, taffy, chocolates, huckleberry gifts & more.
Caramel Corn- Specializing in caramel and kettle corn, savory popcorn, artisan ice cream, taffy, turtles, and toffee.
Laura's Fine Candies- Fifty years of gourmet candy-making experience. Featuring fudge, toffee, popcorn, apples and more. 
Hayley's Ice Cream- Mountains of homemade ice cream flavors, candy and fudge. Currently closed for winter. 
The Sundae Saloon - Specialty shakes, sundaes and even vegan ice cream set in an old-fashioned ice cream parlor. 
Danish Cone Factory- Family-owned and operated offering delicious ice cream and frozen yogurt. 
Flavors of the Rockies- Providing almost every treat you could imagine from popcorn, to fudge, candy, apples, cookies and more. 
Caramel Crisp Inc- A charming go-to spot for all your popcorn and sweet treat needs.
Taffy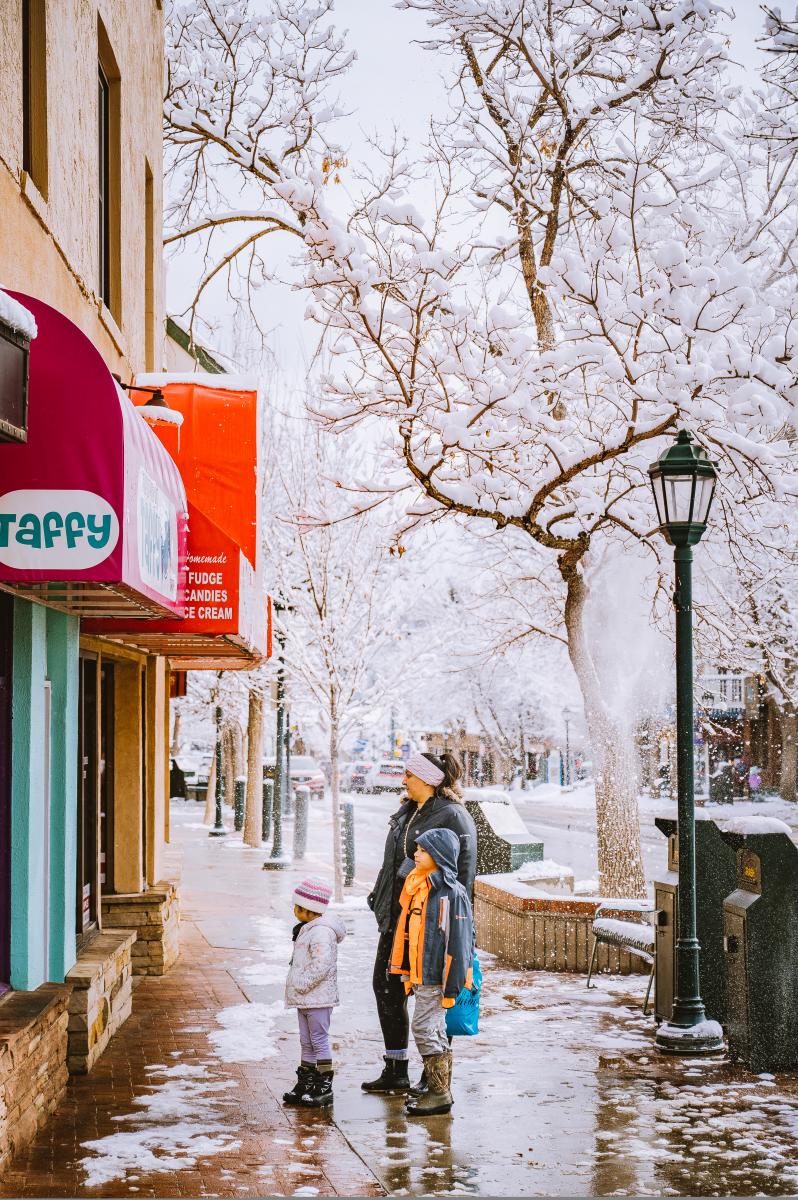 Talk about nostalgia, taffy has been an Estes Park tradition since 1935 with the opening of The Taffy Shop. Take your sweetie by the hand and get mesmerized by the taffy pulls displayed in the windows of these shops before indulging in delicious handcrafted flavors. 
The Taffy Shop-  Estes Park's first taffy shop making homemade saltwater taffy with the same recipe since 1935. 
Purple Mountain Taffy Company- Confectionary experts offering a delicious variety of taffy and caramels. 
Candy Stores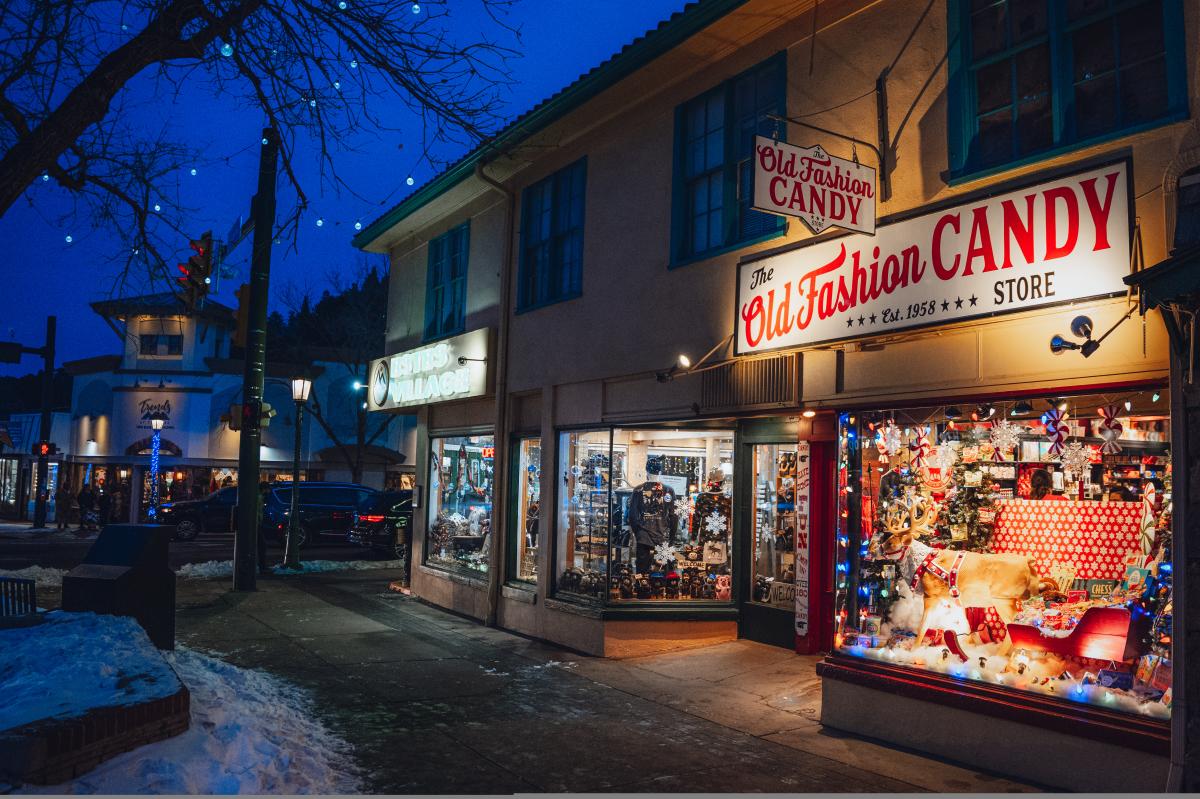 Oh the days of your childhood, when you stood in awe of rows and rows of colorful candy, scoop-in-hand, ready to fill up your goodie bag. At these Estes Park candy shops, those days are still here.
Old Fashioned Candy Store- A trip back in time to the days of candy counters with treats you may not have seen in decades. 
Estes Park Sugar Shack and Fudge Factory - A huge selection of sweet and savory treats all in one spot, also including a special menu for your pup!
Rocket Fizz- Retailers in an impressive display of candy and bottled sodas with just about any flavor you can imagine.
Bakeries & Cafes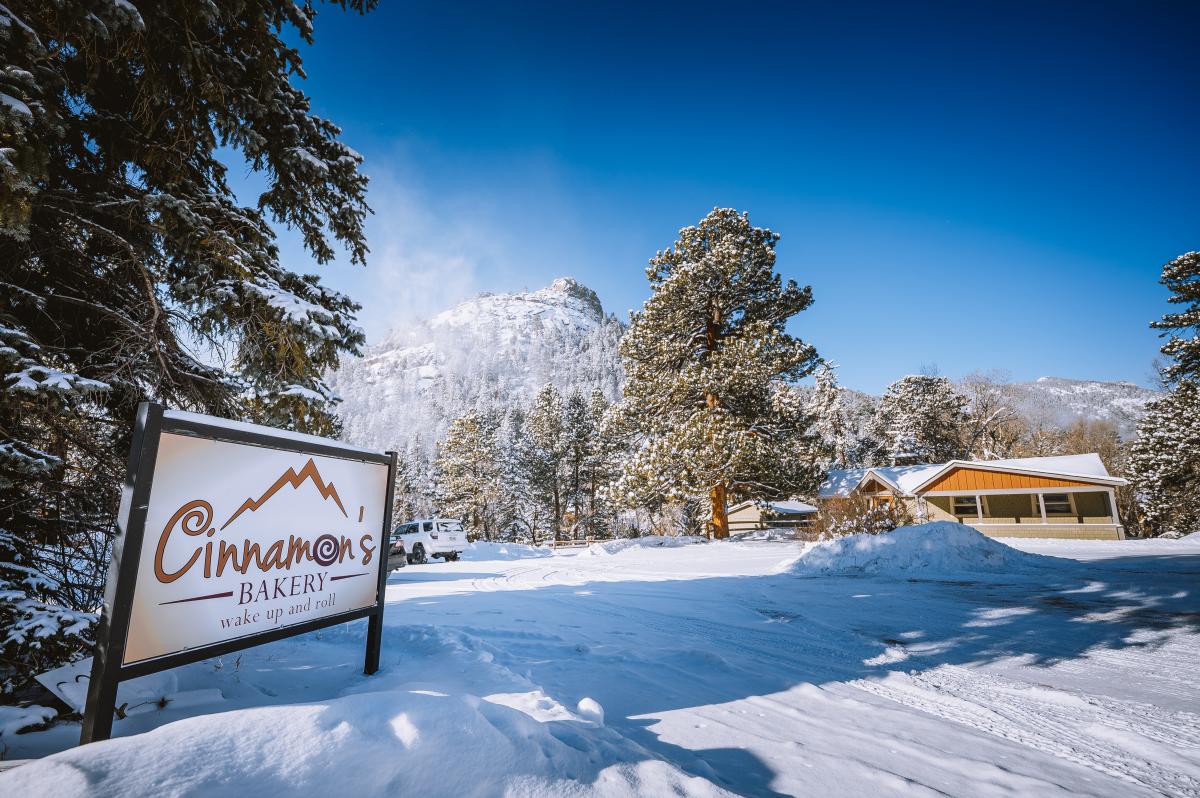 For any lovebirds craving a warm cinnamon roll or a gooey cookie fresh from the oven, we've got you! Warm your heart in one of Estes Park's darling bakeries. 
Cinnamon's Bakery - Cinnamon rolls and muffins made fresh daily that customers race to devour before they sell out. 
You Need Pie Diner & Bakery- Over 80 varieties of pie, handcrafted in-house.
The Bird's Nest- Offering pastries, daily baked breads, paninis and pizza in a gorgeous new venue.