Located about 2 miles southeast of Estes, Hermit Park Open Space is a local jackpot. Camp, hike, bike or horseback ride in the 1,362 acres of ponderosa pine forest, aspen tree groves and meadows that Hermit Park boasts.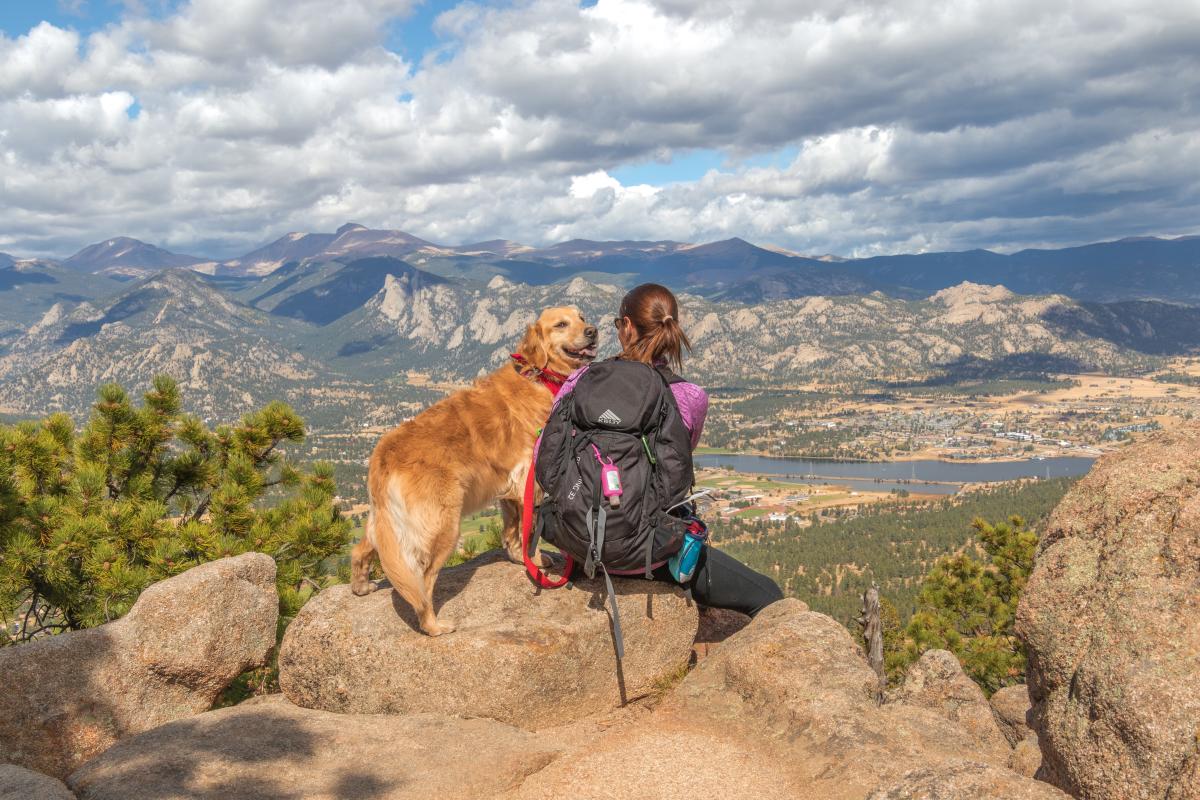 Hike 
Kruger Rock 
A Hermit Park favorite, Kruger Rock is an intermediate 4-mile hike that winds through ponderosa pines and scrambles up to the 9,335 foot summit. At the top, you're rewarded with a view of Mt. Meeker, the Continental Divide and the Mummy Range. And what some may call the best part - all of Hermit Park is dog-friendly. 
Bike
Limber Pine 
This trail starts at Saddle Trailhead and is 5.2 miles of flowy singletrack, challenging switchbacks and a few thrilling but small drops – built with mountain biking in mind. Limber Pine is also majorly shaded making it easy to stay cool in the heat of the summer months. This is a great mountain bike trail for all levels, it has a little bit of everything and is "challenge by choice". 
Homestead Meadows 
A more challenging option, this trail is around 8 miles bursting with gravel road climbs and some technical downhill rewards through forests. Once you've arrived in the meadows it's fast and smooth pedaling around a couple historic homesteads. History lesson and bike ride all in one, because we know that's what you were looking to do on your vacation.
Camp
Hermit Park holds 91 sites ranging from RV spots to walk-to-tent sites to even equestrian friendly sites. Reserve a site at one of the four campgrounds here, or for a little bit extra, Hermit Park also offers camper cabins.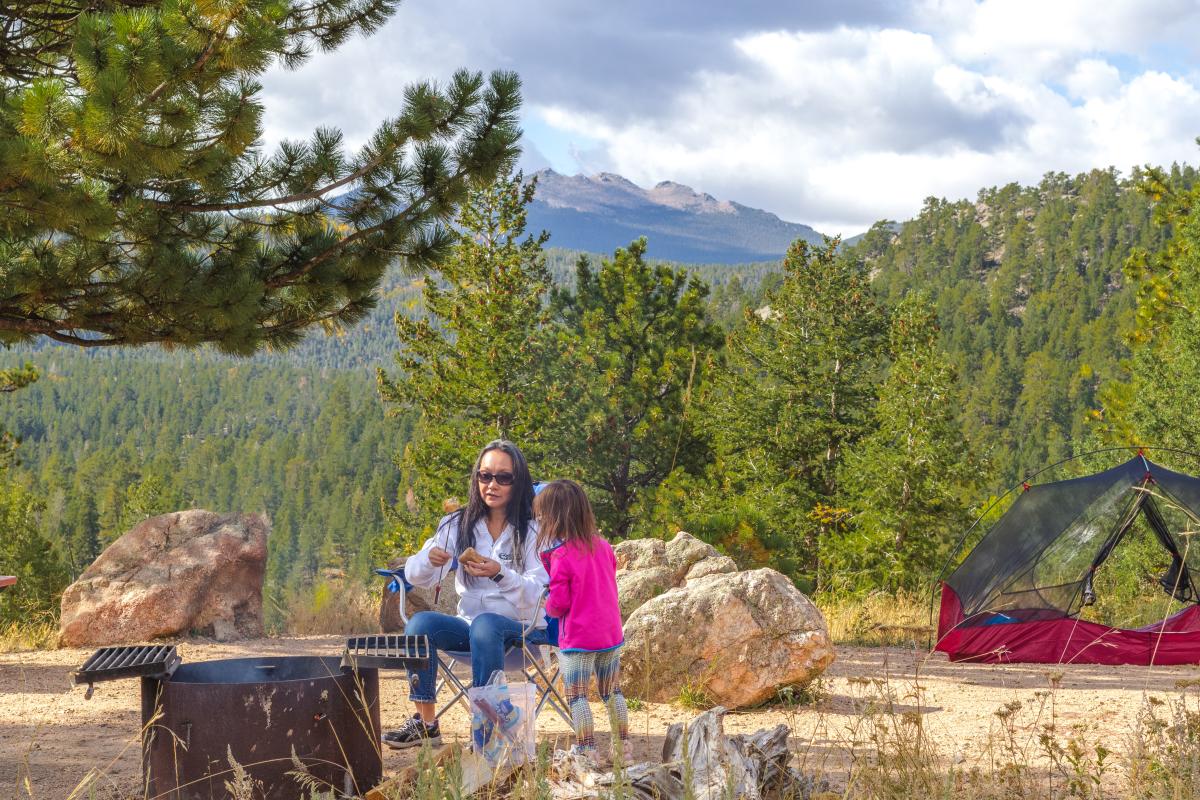 Horseback Ride
Have your own horse? The trails are all yours in Hermit Park. Left your horse at home? There are plenty of guides for that here that will take you through Hermit Park.