Hermit Park Open Space offers dog-friendly hiking, mountain biking and horseback riding trails near Estes Park, Colorado with grand views across the Estes Valley and into Rocky Mountain National Park.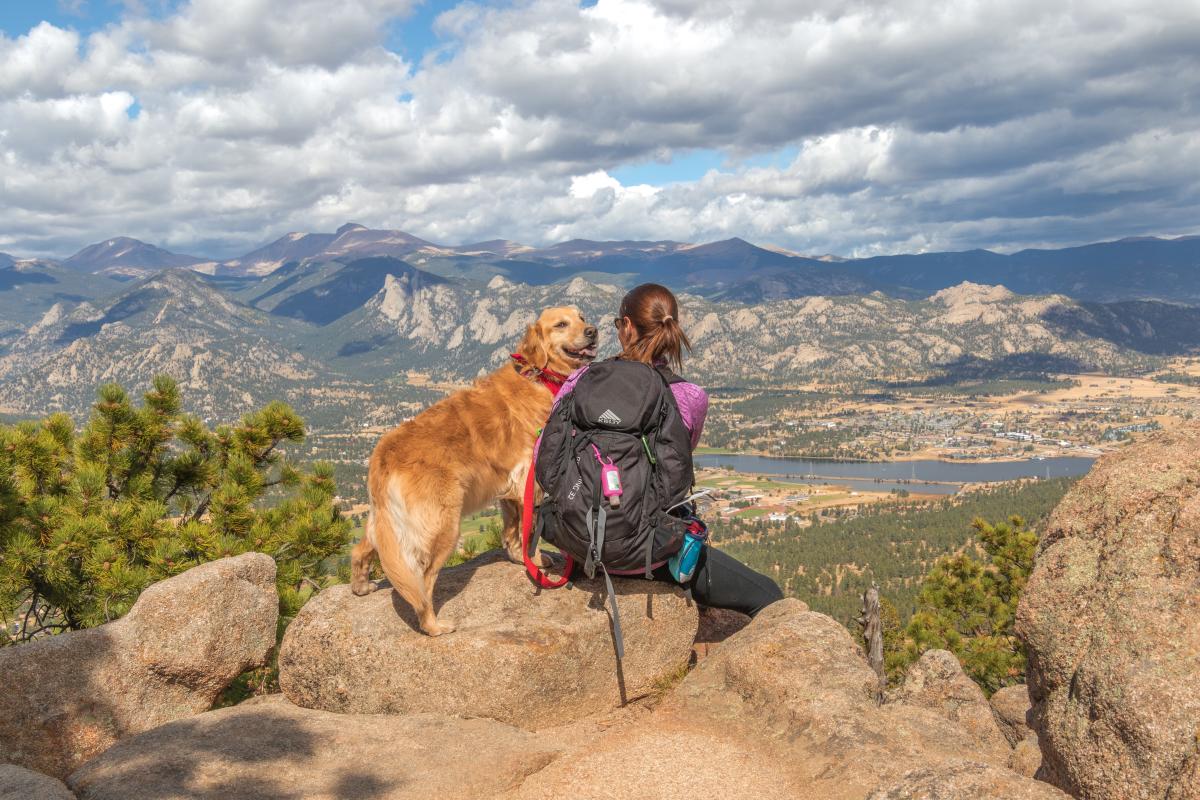 Less than 10 minutes from downtown Estes Park, on the south side of Highway 36, you'll find the entrance to this Larimer County-operated Open Space. Hermit Park is a wonderful alternative to Rocky Mountain National Park offering some activities that RMNP doesn't; dog-friendly (on a leash) hiking trails, mountain biking trails, and campsites if the National Parks are full. Open March through December, a daily entrance permit (for your entire vehicle) can be had for nine dollars. Annual permits are available at different price points for Larimer Country residents and non-residents alike. If you're camping, you'll need a permit for that as well, and it wouldn't hurt to make a reservation and guarantee your site.
Hike 
Kruger Rock 
A Hermit Park favorite, Kruger Rock is an intermediate 4-mile hike that winds through ponderosa pines and scrambles up to the 9,335-foot summit. At the top, you're rewarded with a view of Mt. Meeker, the Continental Divide and the Mummy Range.  Added bonus: dogs (on a leash) allowed!
Bike
Limber Pine 
This trail starts at Saddle Trailhead and is 5.2 miles of flowy singletrack, challenging switchbacks and a few thrilling but small drops – built with mountain biking in mind. Limber Pine is also majorly shaded making it easy to stay cool in the heat of the summer months. This is a great mountain bike trail for all levels, it has a little bit of everything and is "challenge by choice". 
Homestead Meadows 
A more challenging option, this trail is around 8 miles bursting with gravel road climbs and some technical downhill rewards through forests. Once you've arrived in the meadows it's fast and smooth pedaling around a couple of historic homesteads. History lesson and bike ride all in one, because we know that's what you were looking to do on your vacation. You can combine this ride and Limber Pine if you're looking for a bigger day.
Camp
Hermit Park holds 91 sites ranging from RV spots to walk-to-tent sites to even equestrian friendly sites. Reserve a site at one of the four campgrounds here, or for a little bit extra, Hermit Park also offers camper cabins.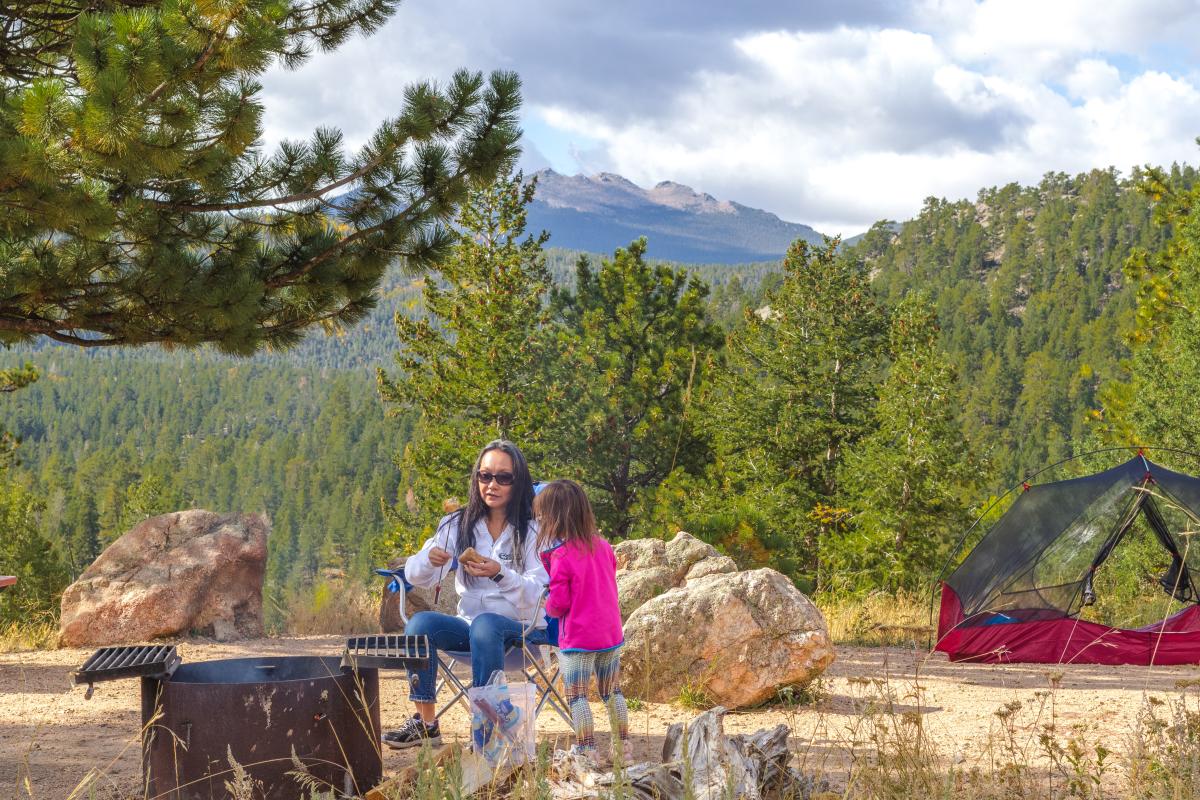 Horseback Ride
Have your own horse? The trails are all yours in Hermit Park. Left your horse at home? There are plenty of guides for that here that will take you through Hermit Park.