Estes Park has an endless amount of experiences that keep people coming back year after year, season after season. Do everything on this bucket list and we'll give you the unofficial title of the ultimate Estes Park traveler. 
Sip on local beer in a hot tub
Feeling the snow fall while relaxing in a hot tub is arguably one of the best outdoor activities you can partake in. And when you vacation in Estes Park, it's always well deserved. Estes Park has 4 incredible breweries that pair perfectly with this view.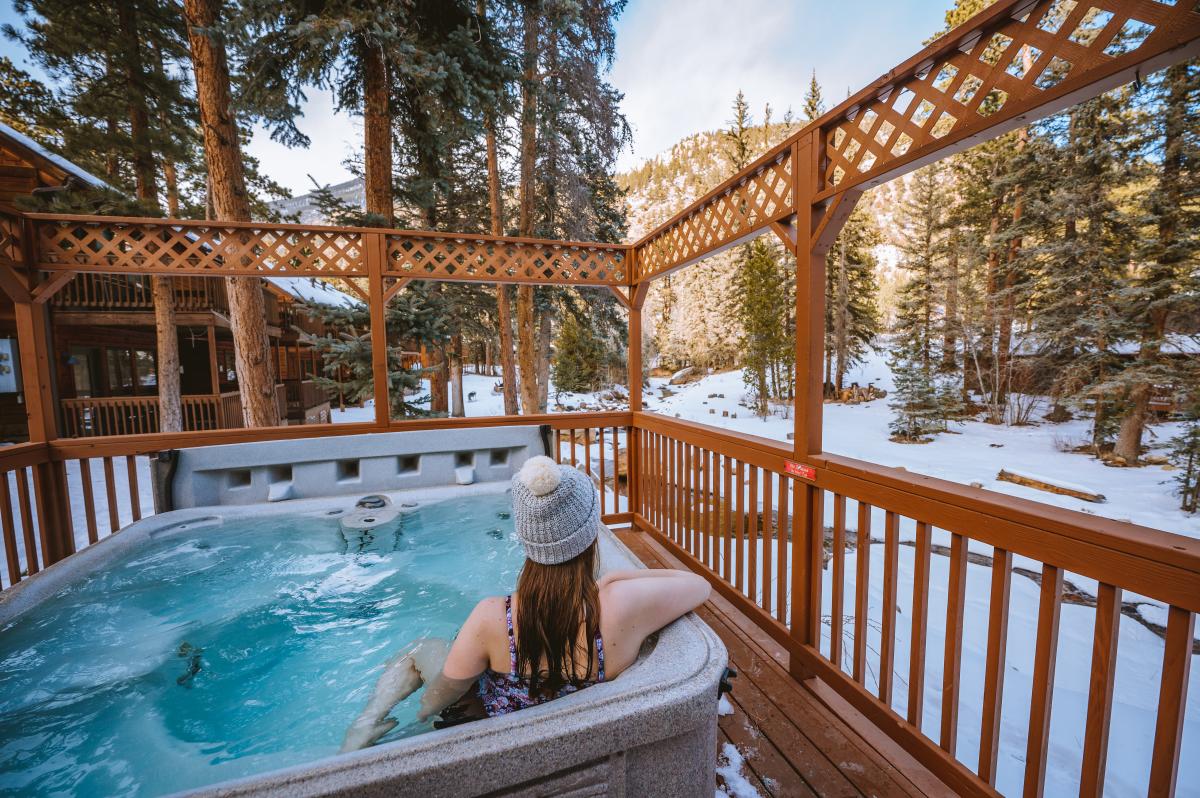 Warm-Up with Whiskey
Whiskey is a staple in the winter in Estes Park. So much so there's a festival for it every March in the George Hix Riverside Plaza. Sip and sample the finest selections of Colorado whiskeys, listen to live music, peruse and purchase goods from area vendors, and delight in whiskey paired treats.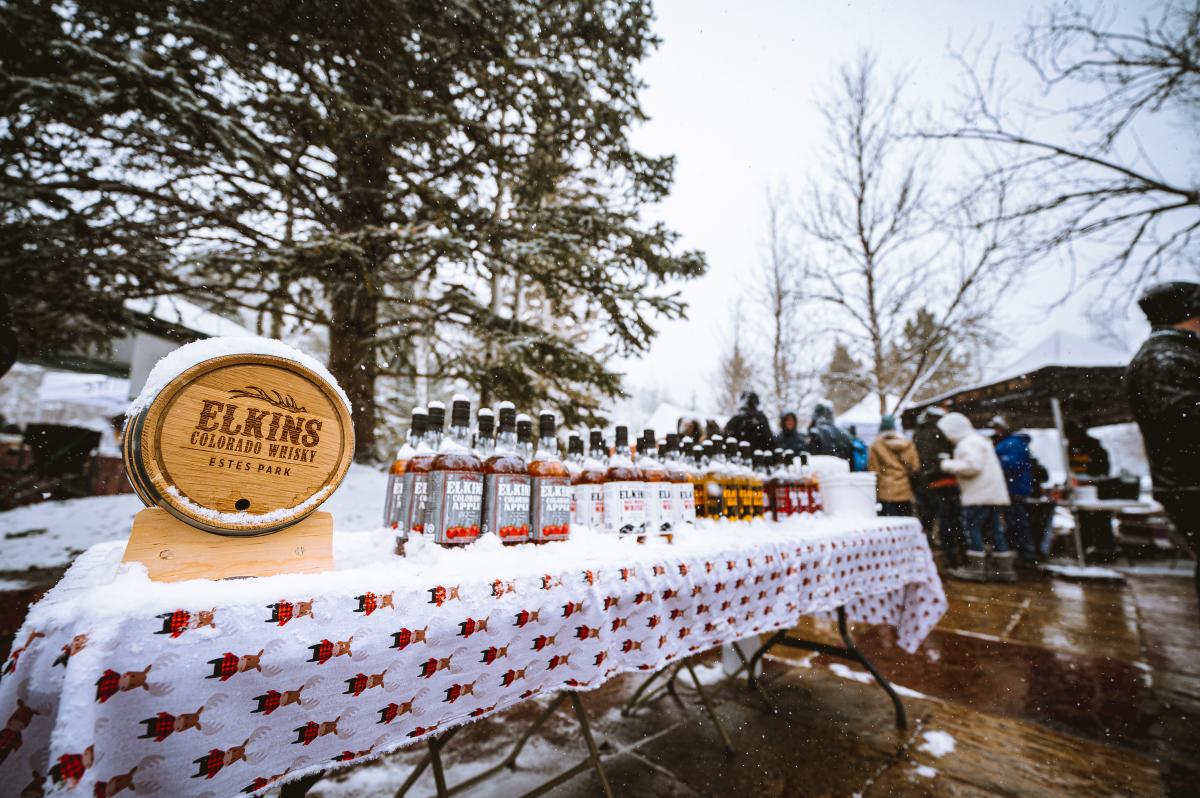 See the sunrise from the country's highest continuously paved highway 
Although every drive in and around Estes Park is scenic, Trail Ridge Road takes first place. Connecting Grand Lake to Estes Park and stretching 48 miles, Trail Ridge Road offers thrilling perspectives of Rocky Mountain National Park's best peaks, beautiful wildflowers and wildlife above tree line and endless pull-off spots to find your daily dose of awe. This road is typically open late May until October.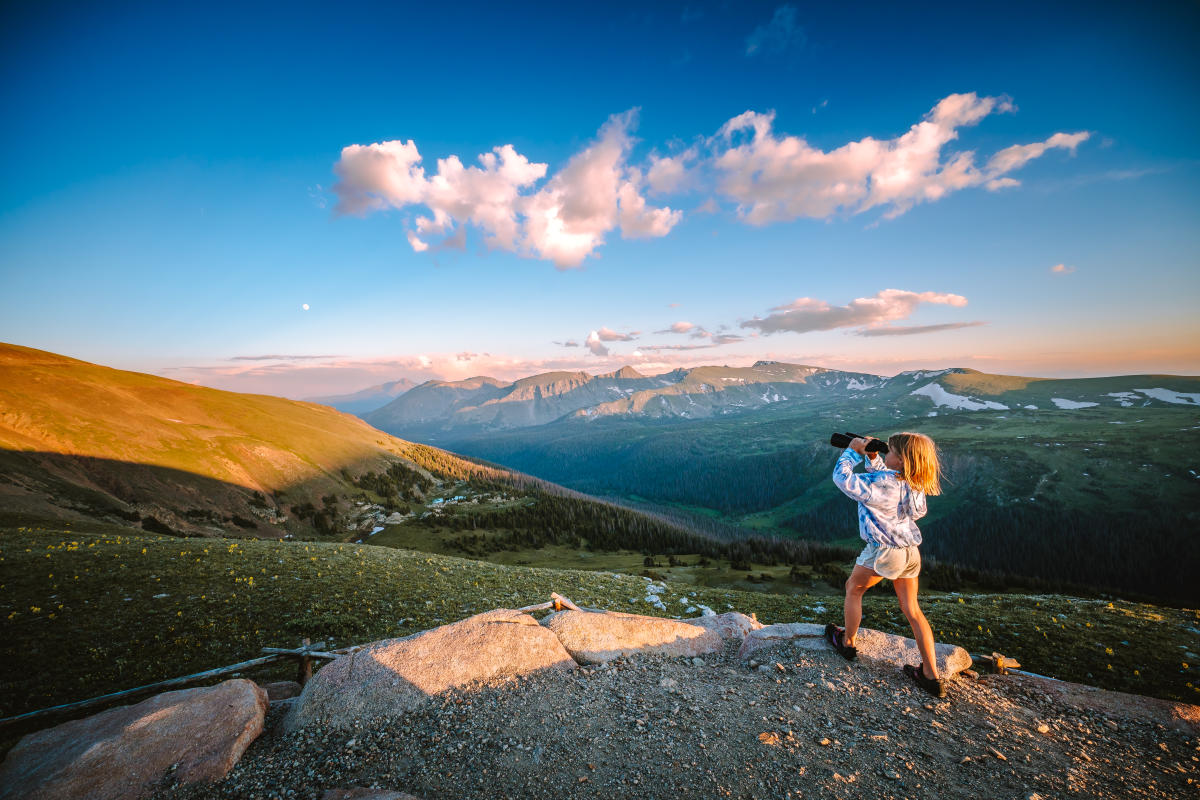 Win the elk bugling contest at Elk Fest
Every October, Estes Park hosts this free festival celebrating the annual elk rut. Enjoy live music, wildlife education, Native American storytelling and of course: participate in the elk bugling contest. The sound of a bull elk bugling is one of the most captivating things you can hear in the mountains. It begins with a few growly bars, increases a few registers to a high pitch scream and then ends with a series of grunts. Sounding a little something like (bear with me): aaaaaaaaaa-eeeeEEEEEE-oheeuhoHEEEUH! Got that? Start practicing!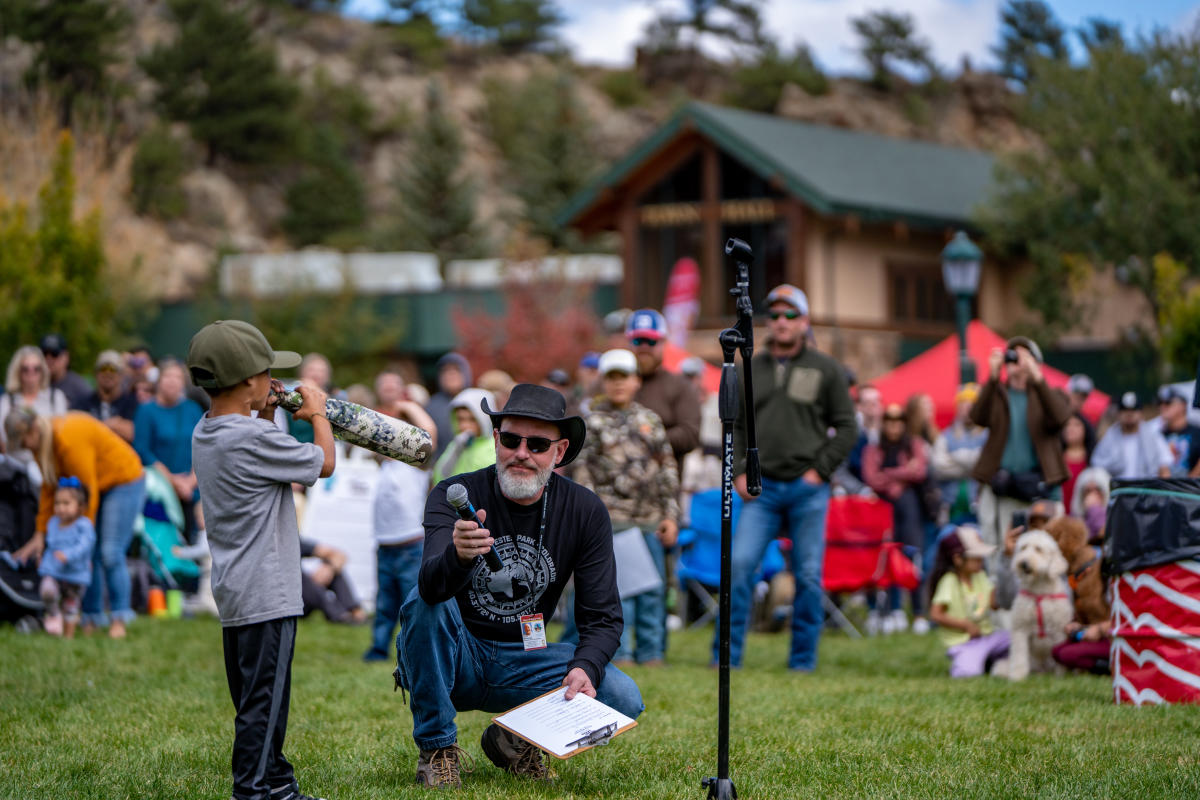 Catch a Colorado Grand Slam
The waters in and around Estes Park are a great place to catch the four trout in Colorado: Brook trout, Rainbow trout, Brown trout and the Greenback cutthroat or: a Colorado Grand Slam. The best way to catch all four is to hire a local guide. To get the most out of your fly fishing experience, read our first-timer's guide (not exclusive to first timers).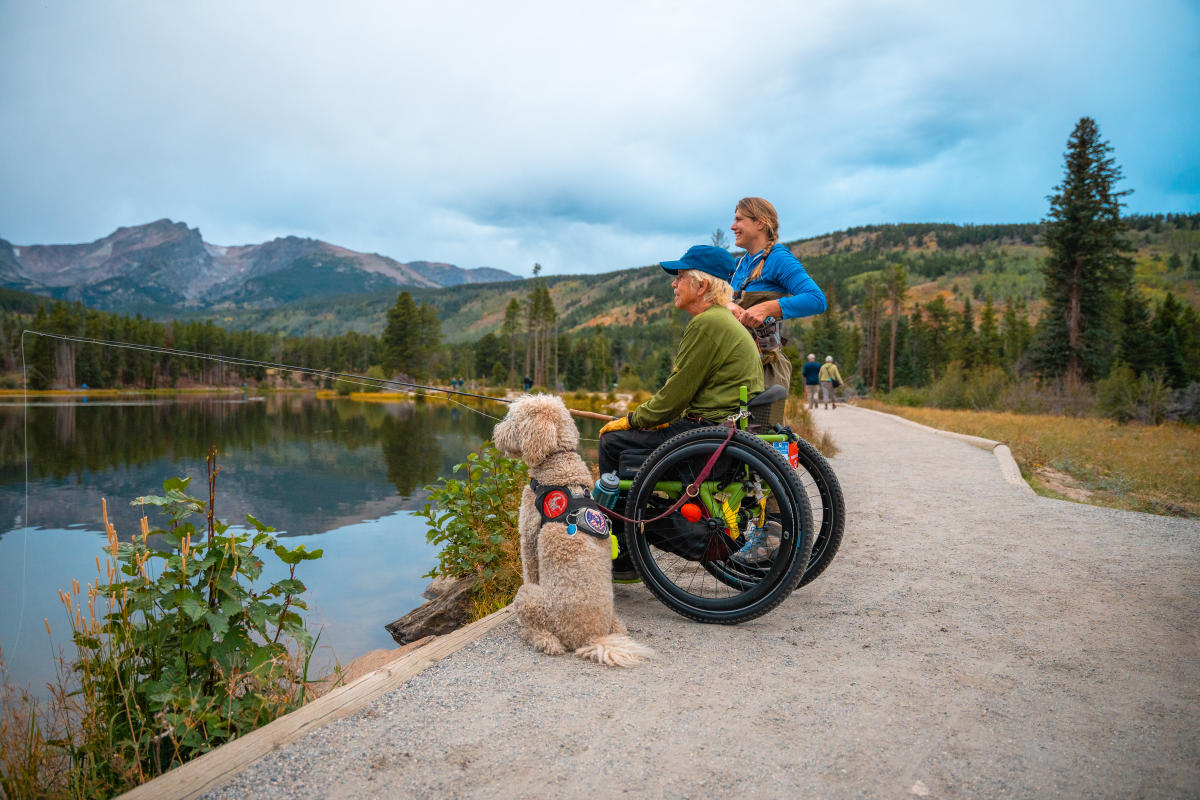 Run in the Estes Park Marathon
So we know that running a marathon is quite the accomplishment. But running 26.2 miles alongside the awe-inspiring beauty of the Rocky Mountains? Sounds like even more of a rewarding runner's high. Not ready for a full? This race also offers a half marathon, a 5-miler and even a kid's fun run, so find out which run is best for you. Then, mark your calendars for the weekend of June 18, 2023.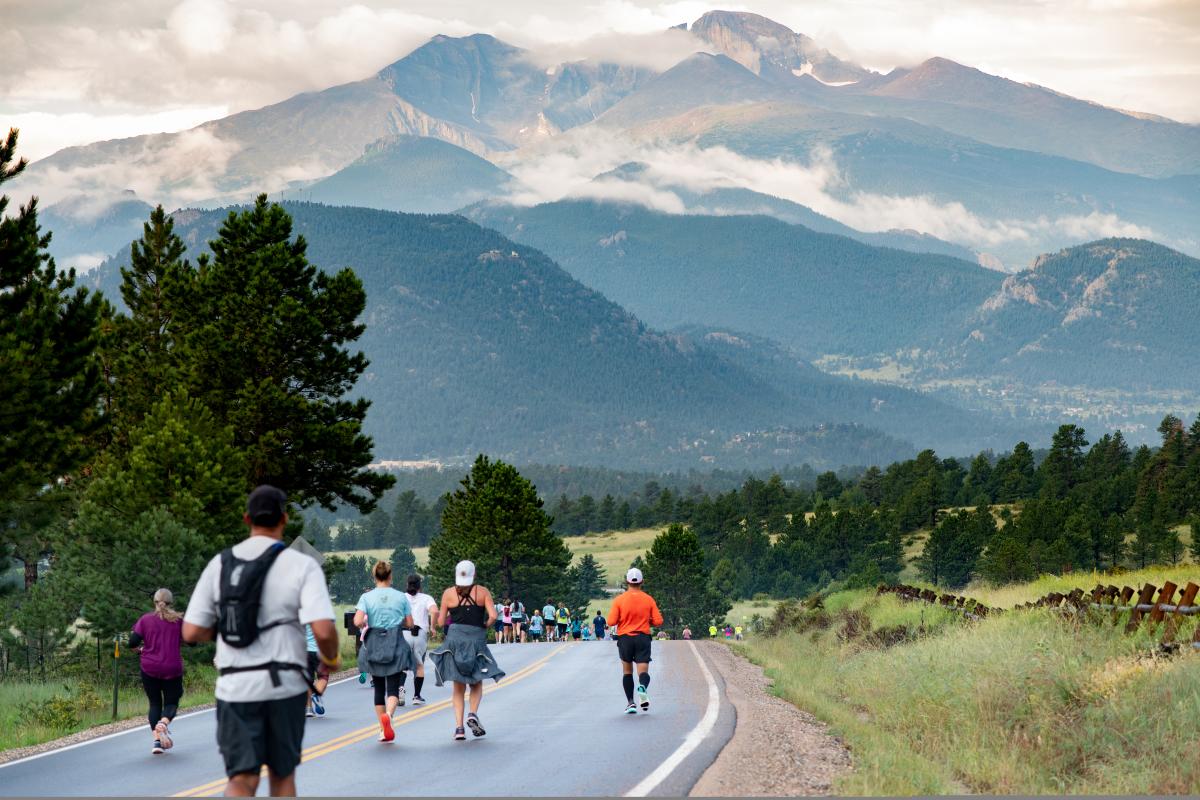 Catch a glimpse of Bigfoot 
But how? A good place to start would be at our annual Bigfoot Days Festival in April. This festival celebrates all things squatchy and features appearances and talks from Television Bigfoot Celebrities & Experts, live music, outdoor themed activities for the entire family, craft and food vendors, a Bigfoot calling contest, area Bigfoot tours, and much more. Study up on some tips & tricks to finding America's reigning hide and seek champion.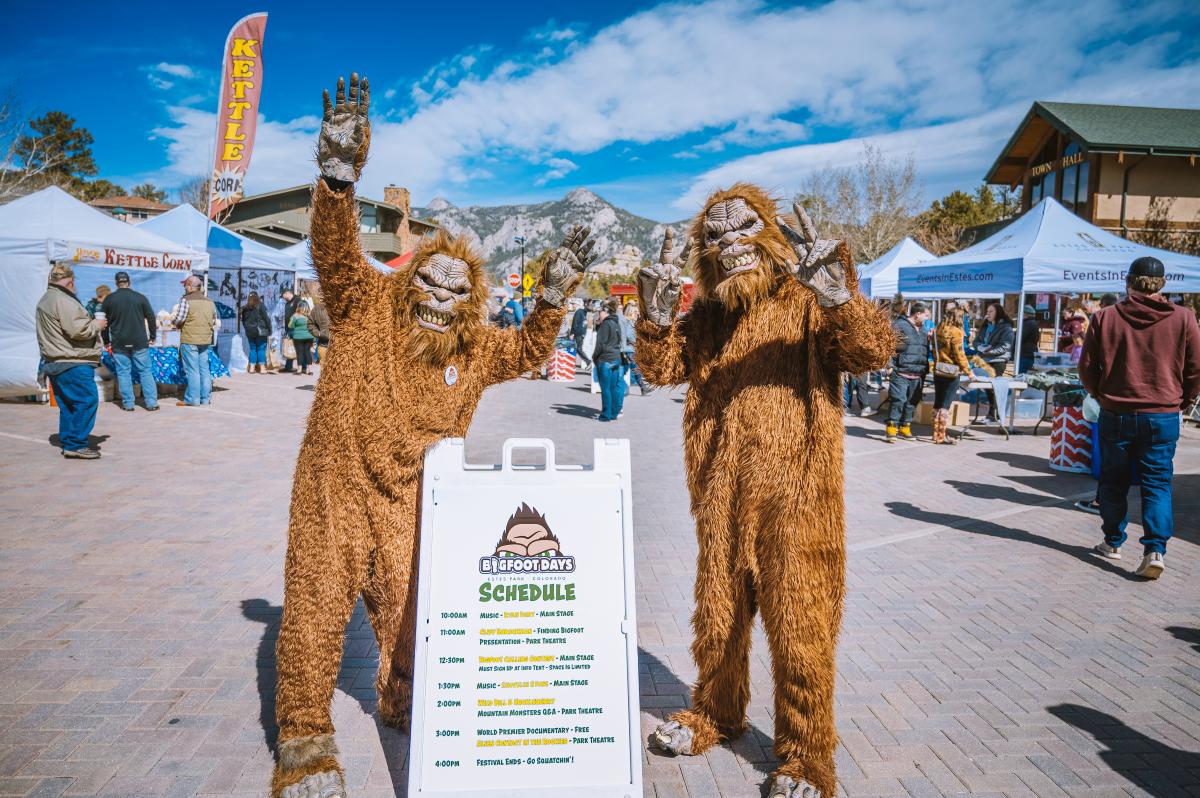 Try every flavor of taffy in town
These soft and chewy delights are a staple to our charming downtown. Texas pecan, peppermint and lemon are just three of the many flavors your mouth will be watering for. But what's up with all the taffy here? We wondered that as well.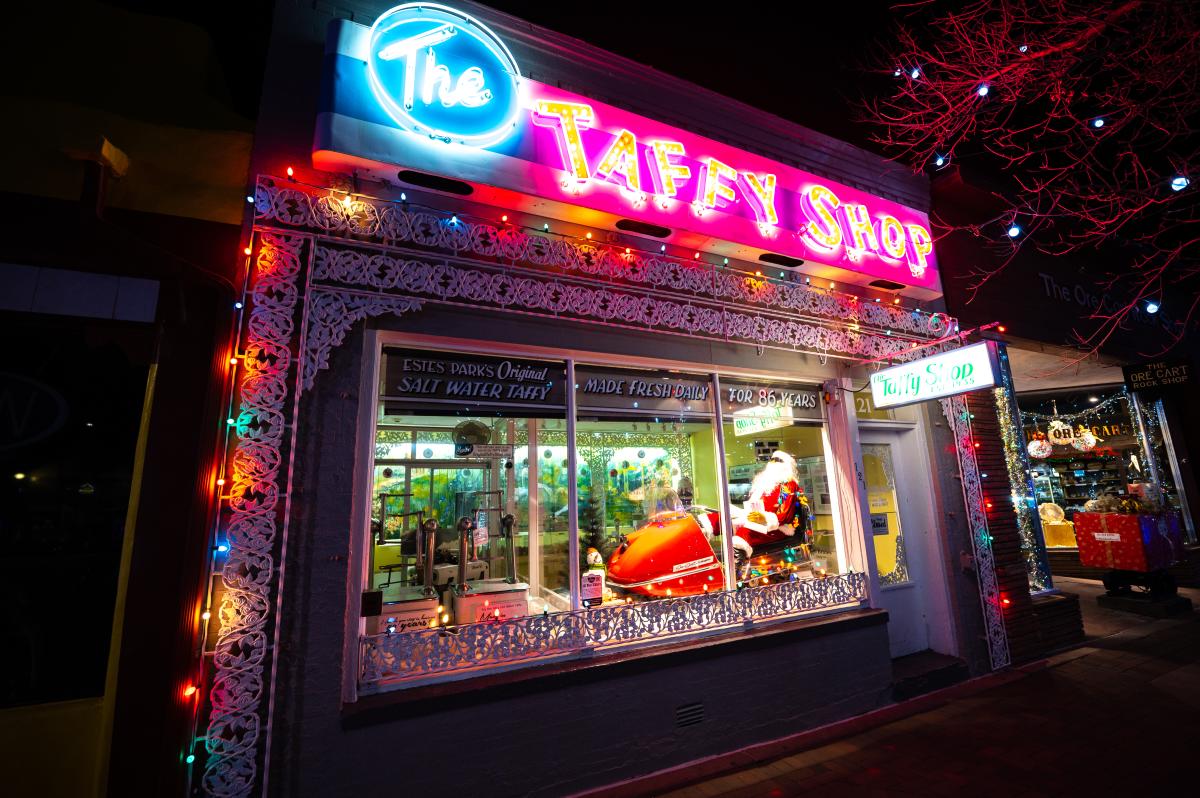 Take an Avalanche Safety Course
Also reads: go backcountry skiing! The backcountry is not managed, groomed or monitored as ski resorts are so when participating in sports that take you off trail (splitboarding, backcountry skiing) it is of utmost importance to be aware of conditions that could cause an avalanche, in order to avoid them. Luckily enough, both Kent Mountain Adventure Center and the Colorado Mountain School offer really fun courses on the matter that will get you out in the backcountry in no time!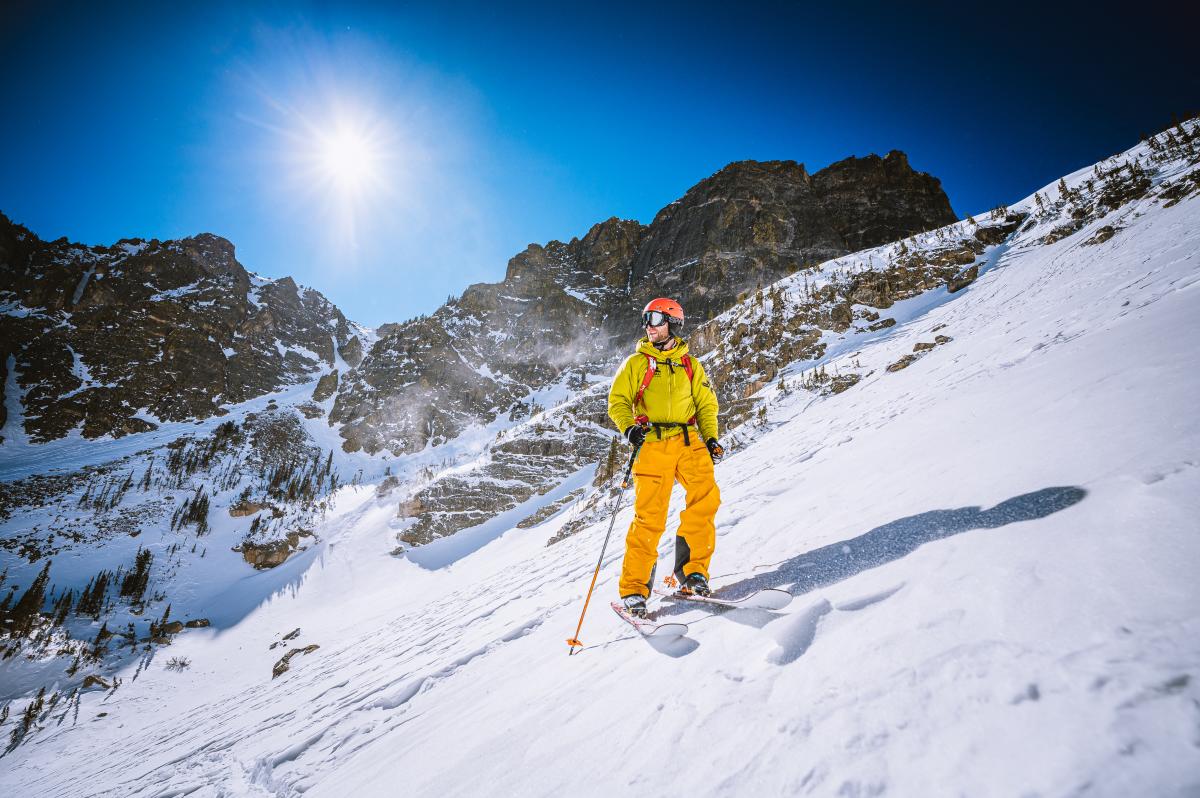 Get serenaded by Cowboy Brad in Bond Park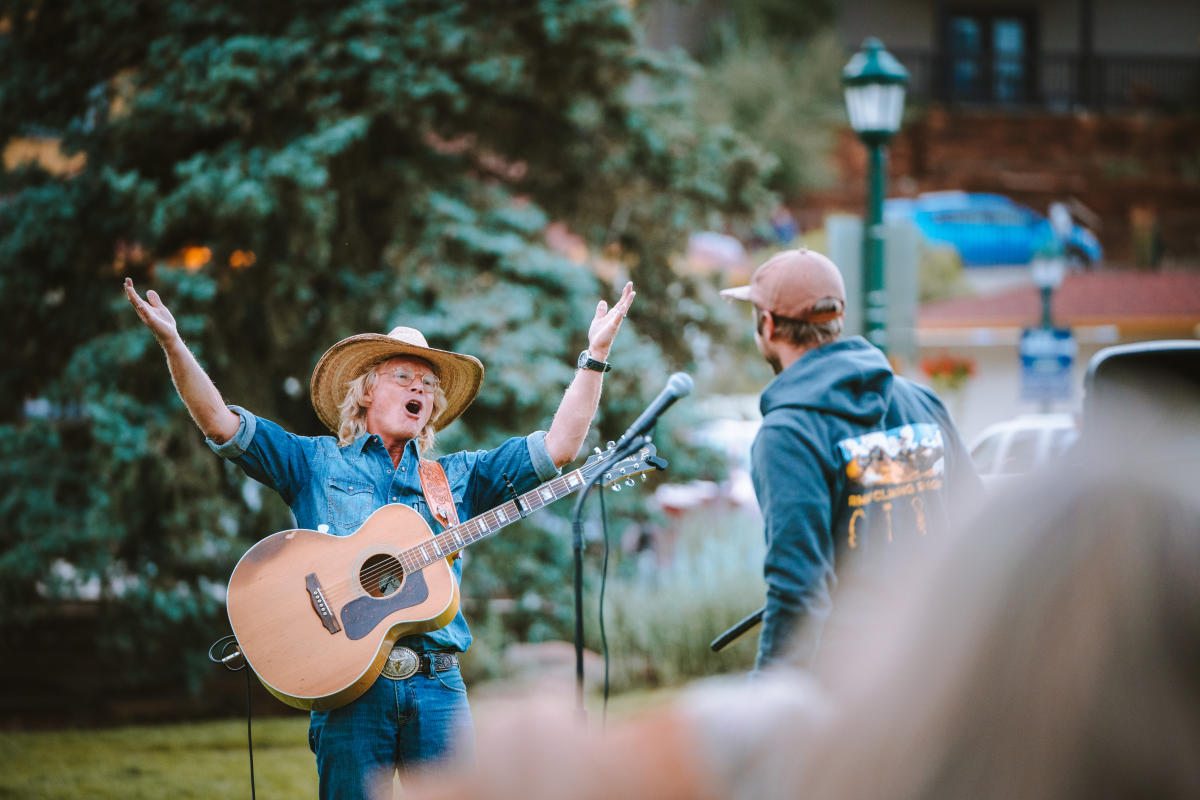 Hike the same trail in every season
One unique aspect of visiting Rocky Mountain National Park is that the same trail you hike on in the peak of summer can feel brand new in the winter. Bookmark this hiking blog compilation to find the perfect trail to conquer four times.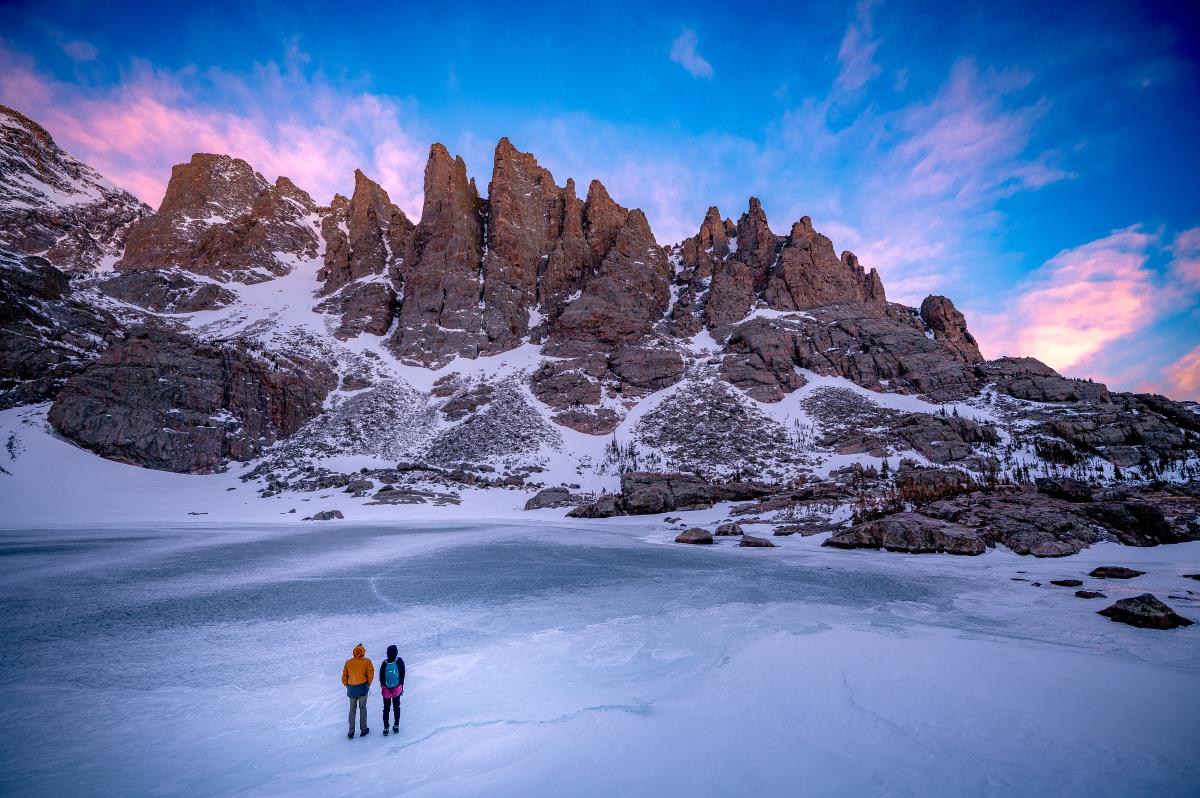 Find your next role model at the Women's Monument 
Wander through 12 bronze sculptures of remarkable women, both past and present, who have made a lasting impact on Estes Park. The monument at the intersection of Riverside Drive and E. Elkhorn Avenue. You'll find it along the river, near the playground. One of the women featured is Isabella Bird, an outdoor badass. While she may not have been the first woman to climb 14,259-foot Longs Peak, she did it in the fall, in rubber boots and in a flowing, silk, Hawaiian dress.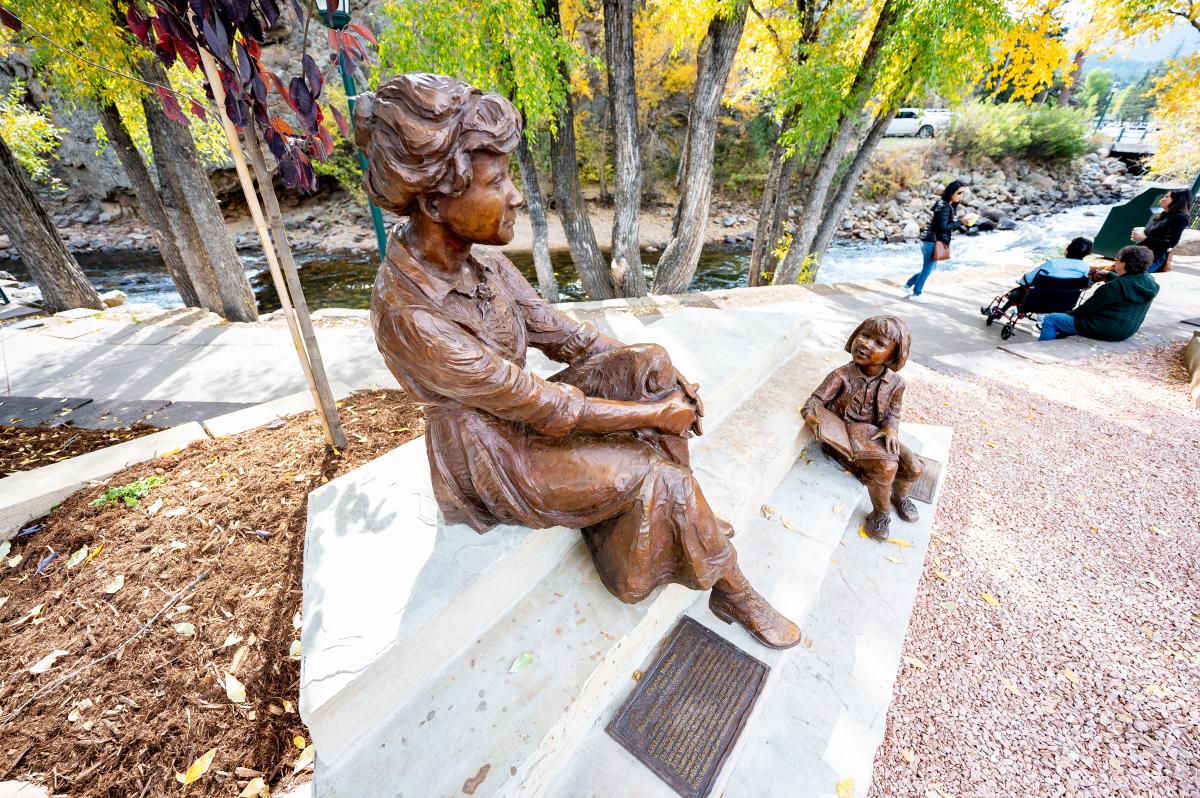 Commit to Doing Estes Right
The privilege of experiencing Estes Park comes with an important responsibility to care for it. Keep the wildlife wild, be careful with fire and leave no trace. Check out this 6 part video series and do Estes right.