5 ways to do fall in Estes.
Leaf Peeper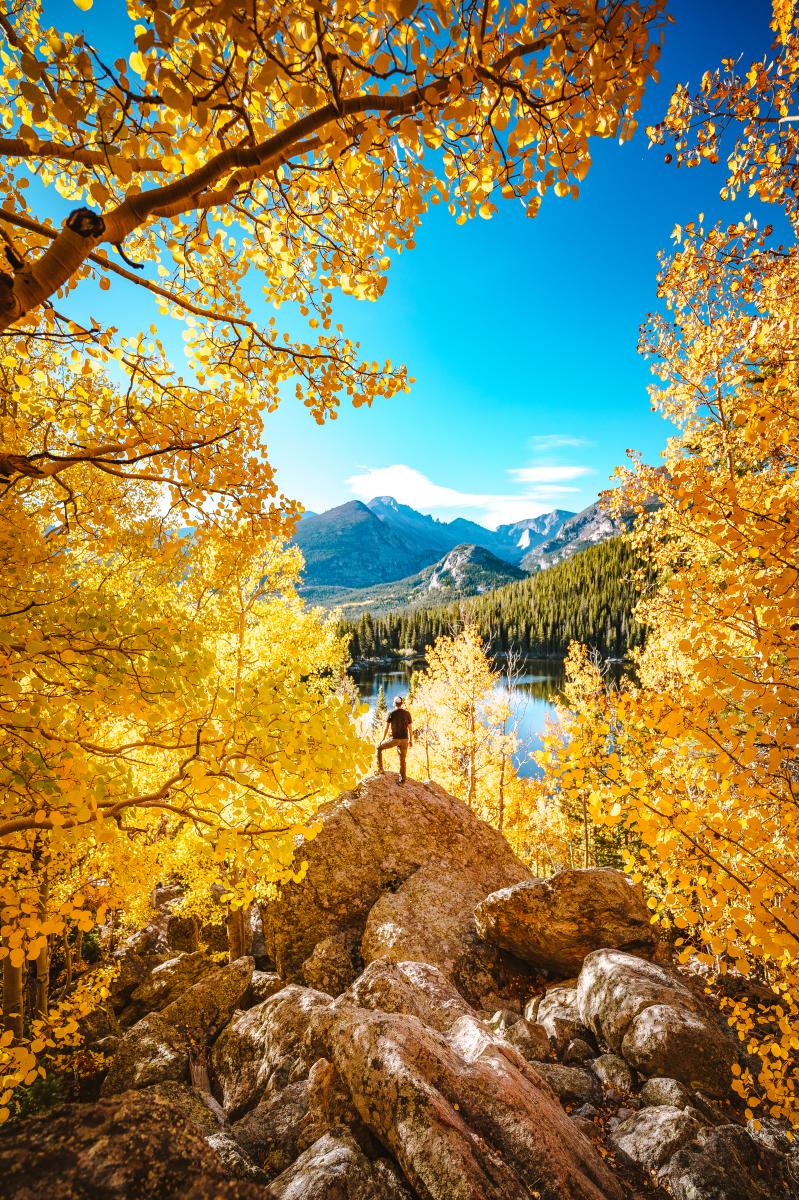 There are so many ways to see the leaves. Hiking and scenic drives are the most obvious – and for good reason! Check out our 10 favorite trails for leaf-peeping, because the only thing more magical than seeing the golden aspens from afar, is walking through them as they flicker back and forth. There are three popular scenic drives for seeing fall colors! One, the aptly named Old Fall River Road, is a one-way dirt road, and the first to road to reach the Continental Divide in Rocky Mountain National Park. In early October, this road closes to vehicle traffic, allowing you to bike it or hike it with your dog before it reverts to trail status. Trail Ridge Road not only offers beautiful views of aspens, but also the autumnal colors of the alpine tundra. The Peak to Peak Scenic Byway also offers a wonderful scenic drive and a great, long way to get to Estes and see all the colors along the way! Those aren't the only ways though, here are 8 more ways to see the fall colors in Estes Park.
Rut Rubbernecker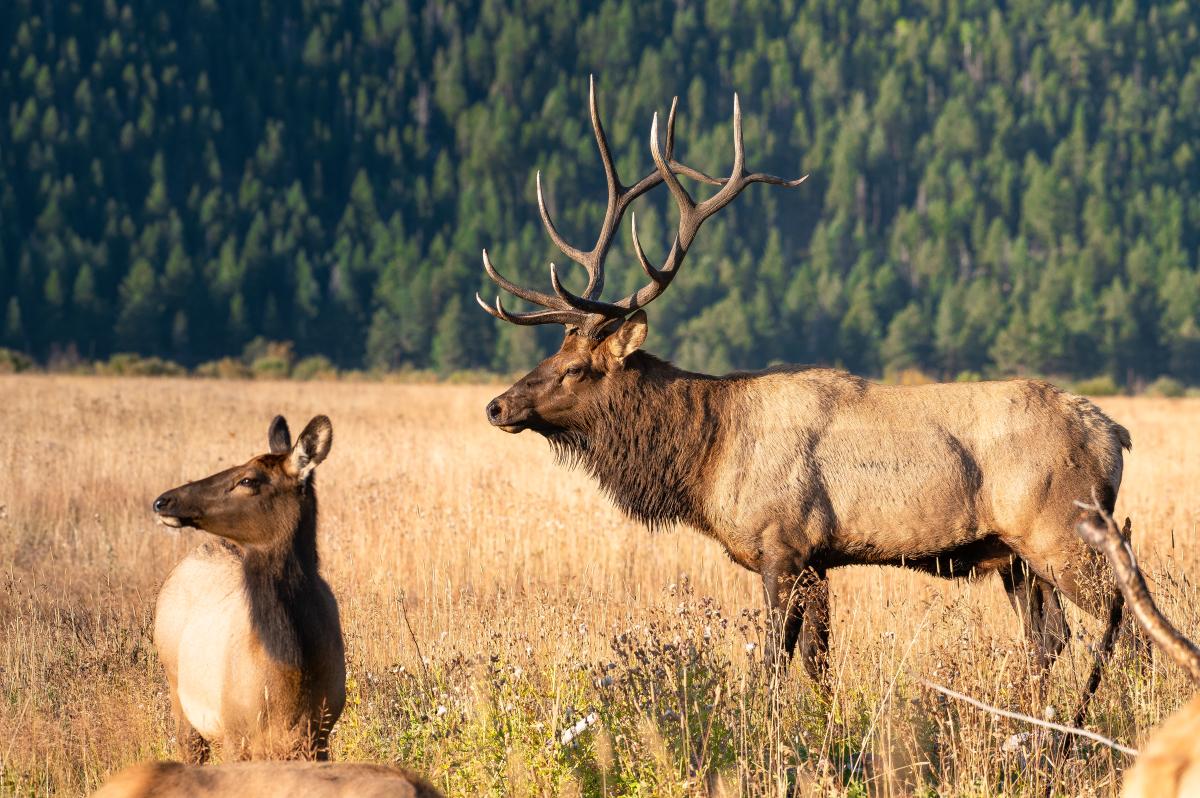 Rubberneck all you want, but if you're in the car, please pull all the way off to the side of the road. The elk rut in Estes Park brings some of the best wildlife watching in the entire world right to the Estes Valley. Not sure what's up with the rut? Learn all about it here. Dawn and dusk are the most active times for all wildlife, though there's not much downtime during the elk rut. One of the most popular viewing points is Moraine Park in Rocky Mountain National Park. Of course, this is in part because the elk have a tendency to hang out here often, but it also makes for a dramatic Rocky Mountain backdrop for wildlife watching. After grabbing a cup of coffee and a small breakfast from one of our coffee shops, head into the park and see what you can see. Don't forget the camera (with a zoom lens) and binoculars, so you can view from a safe distance (at least 875 feet). Don't forget a walk around Lake Estes often offers elk spotting opportunities, either on the shores of the lake, or the adjacent golf course.
Event Go-er
Estes Epic – Aug. 31-Sept. 1, 2019

Are you Estes Epic? A trail run and mountain bike race in the Rocky Mountains. More info.

Longs Peak Scottish-Irish Highland Festival – Sept. 5-8

One of the nation's largest celebrations of the heritage, the sounds, the tastes, and the arts of the Scottish and Irish cultures. More info.

Autumn Gold Festival – Sept. 21-22, 2019

A festival of bands, brats & beer, celebrating the aspens turning their signature golden hue. More info.

Elk Fest – Sept. 28-29, 2019

A celebration of our favorite Estes locals with bugling contests, and all things elk. More info.

Pumpkins & Pilsners – Oct. 12, 2019

A free fall festival featuring pumpkin picking, live music, and beer. What more do you need? More info.

Rocky Mountain Craft Spirits Festival – Oct. 26, 2019

Celebrate the Rocky Mountain's booming craft spirits industry by tasting and learning all about them. More info.

Fall Back Beer Fest, Nov. 2, 2019

Celebrate beer and beer education as we turn back the clocks. More info.
Fly Fisher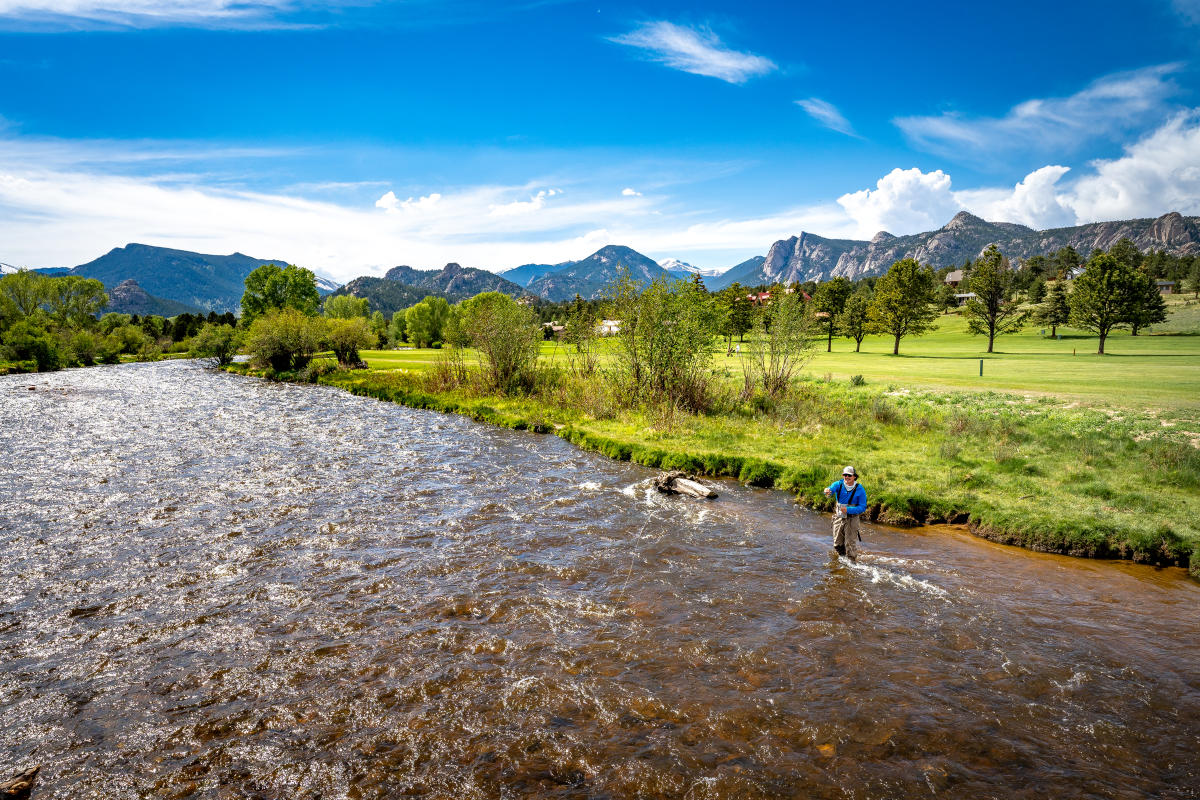 The trout know the long winter isn't far off and are more opportunistic this time of year. Book a day with one of our world-class fly fishing outfitters and catch a trophy trout on a dry fly.
Climber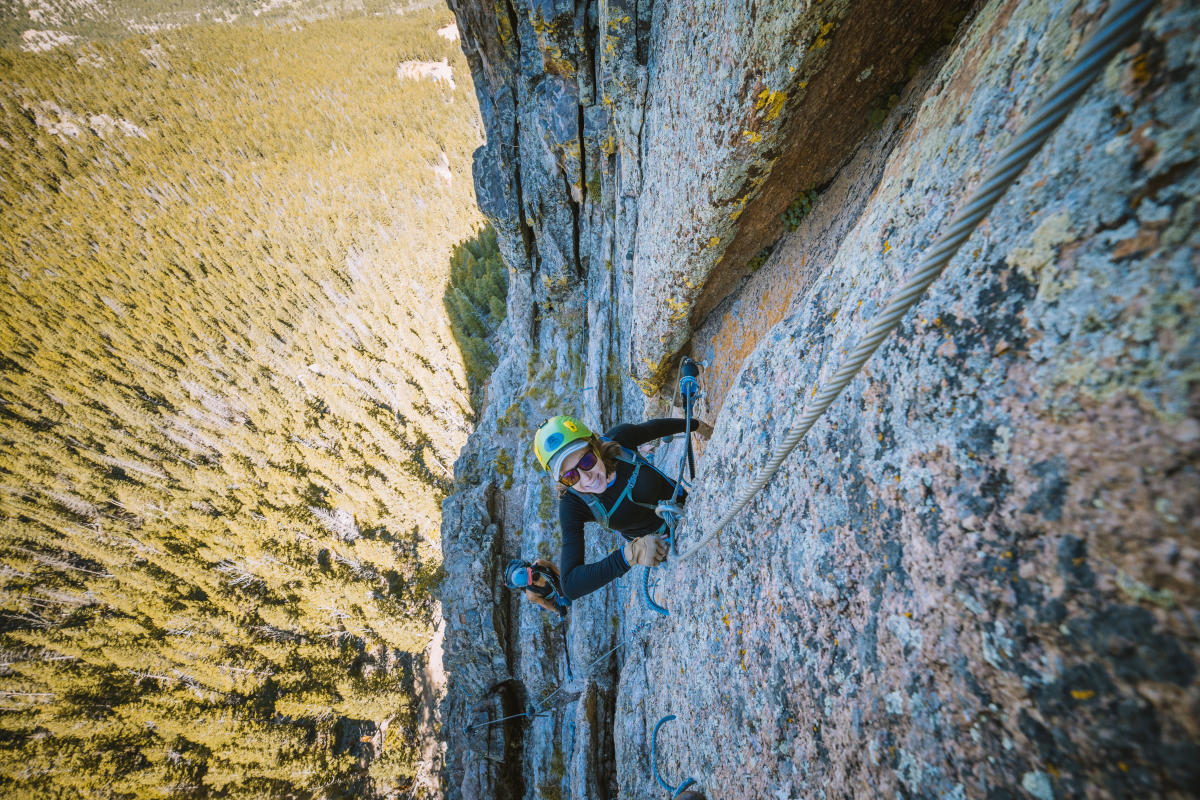 There's a reason rock climbers have renamed the next couple months "Sendtember" and "Rocktober." The lower temperatures and humidity of that crisp fall air increase friction. It's the perfect and most pleasant time to explore our granite playground. Check out our Estes Park Climbing Guide here.