Being the staff photographer for Visit Estes Park is a dream job. Before moving to Estes Park, I was living in central Illinois, where corn fields dominated the landscape. 1 year and a few months after accepting the job offer and moving to the mountains, I'm still in awe of this amazing place that I'm privileged to call home. Every chance I get, I'm out in the mountains creating compositions with my camera. 
Check out my top 10 images from my first year of living in Estes Park:
1. Summer Sunrise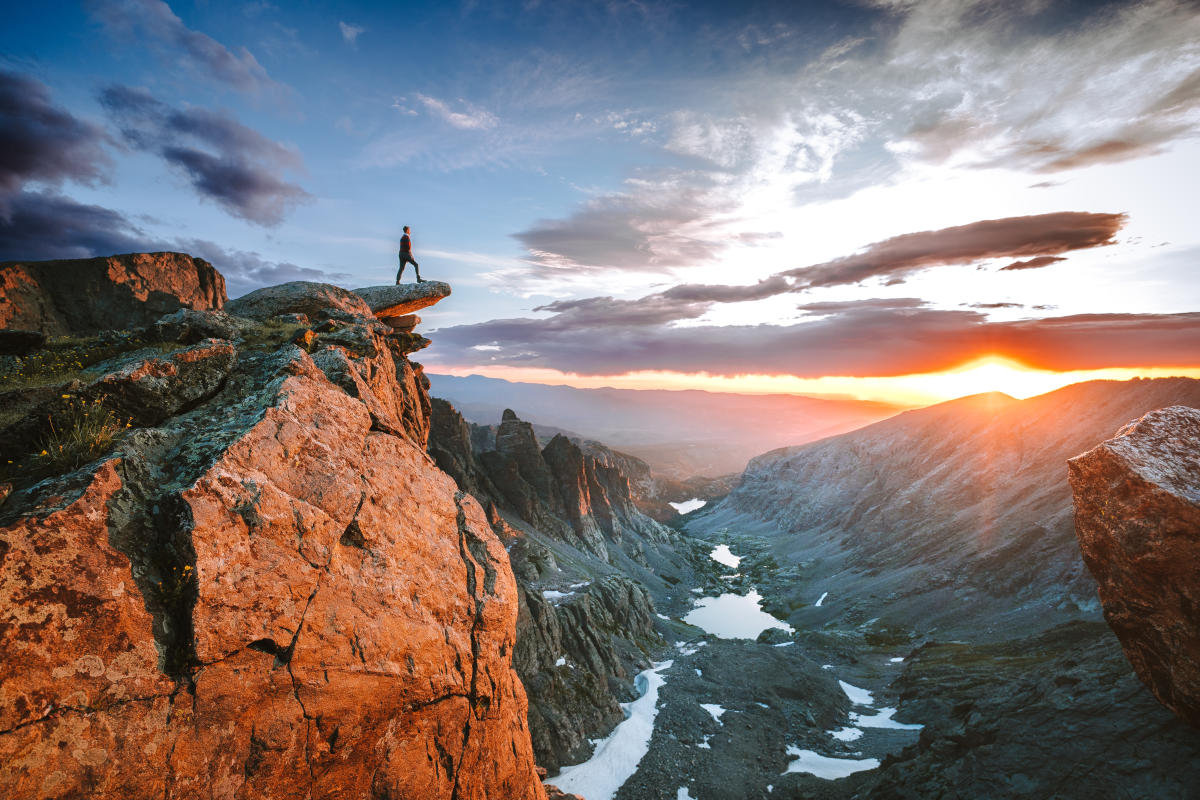 This distinct rock instantly reminded me of the 1995 classic film, "The Lion King". To capture this image, I set my camera up on my tripod, set a timer, and very carefully hurried to this spot. My fellow photographer friend and I only had a few minutes to capture this image, as the rising sun was quickly hidden by clouds. All in all, this hike was 17 miles roundtrip. 
2. Winter Sunrise at 10,000 feet.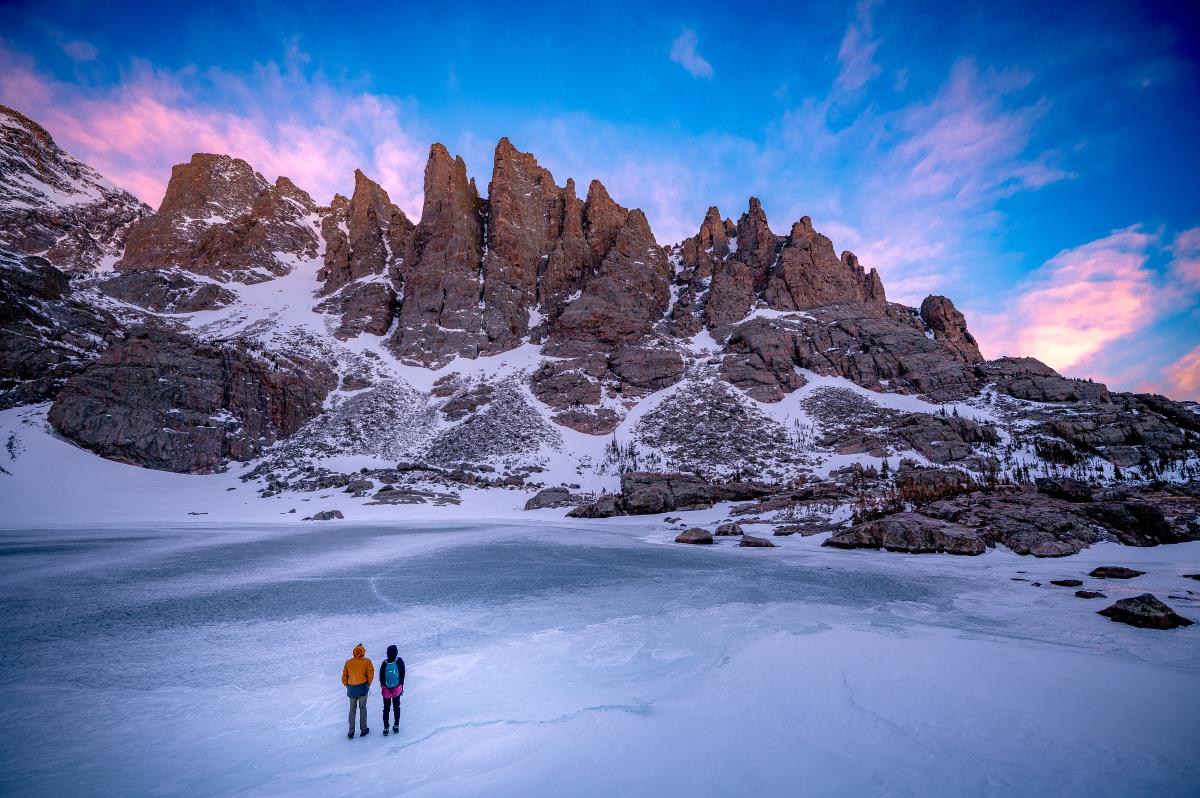 There's something special about getting up at 3 AM, bundling up, and hiking miles through frozen tundra to arrive for sunrise on a frozen lake below towering rock spires. Wearing proper winter layers kept us warm, safe, and happy. Winter sunrises in the mountains are truly special.
3. Autumn in the Rockies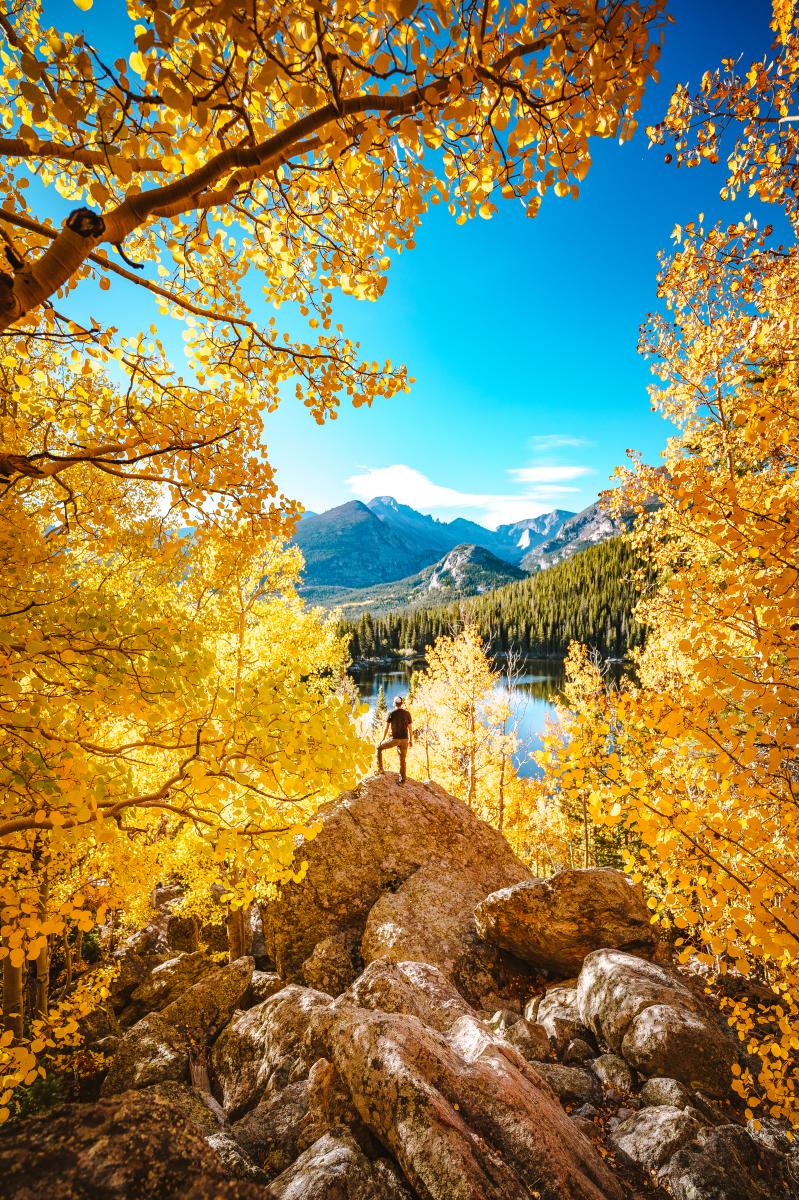 I love every season in Estes Park, but Autumn is extra special. The vibrant colors offer an opportunity for unique photos. Pictured above is a self-portrait of myself taking in the fall colors and mountain views.
4. Cliff Campers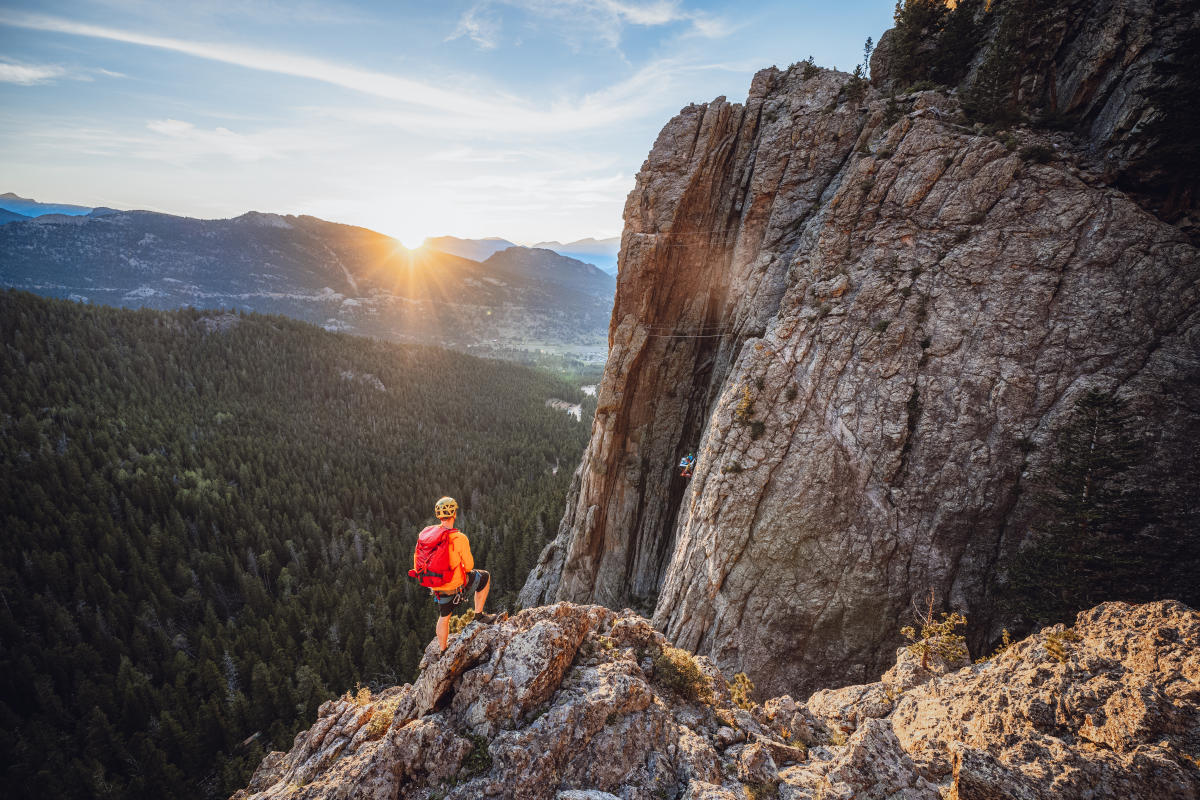 When I learned that Kent Mountain Adventure Center takes clients Cliff Camping, I jumped at the chance to climb a mountain to take some photos of the experience. In this shot, a KMAC guide takes in the sunset views as cliff campers settle in for the evening. 
5. Milky Way over Mills Lake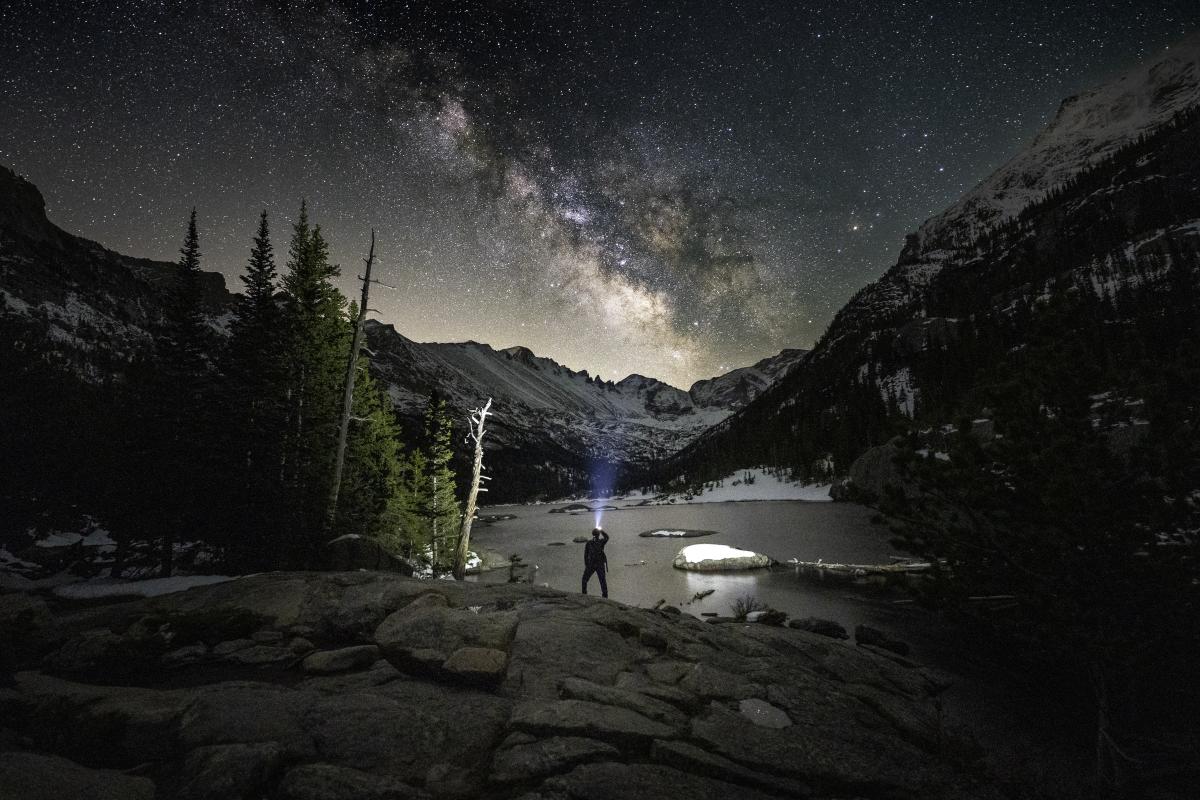 One of my favorite things about living in Estes Park is being able to star gaze and photograph the night sky.  Pictured above is me taking the view in on a late summer night at Mills Lake in Rocky Mountain National Park.  Fun Fact: I took this photo of myself. I simply set my camera up on a tripod, set a timer, and ran out to pose. It's a fun exercise for any photographer, especially when you're out on location by yourself and want a subject in your compositions. 
6. Winter in Estes Park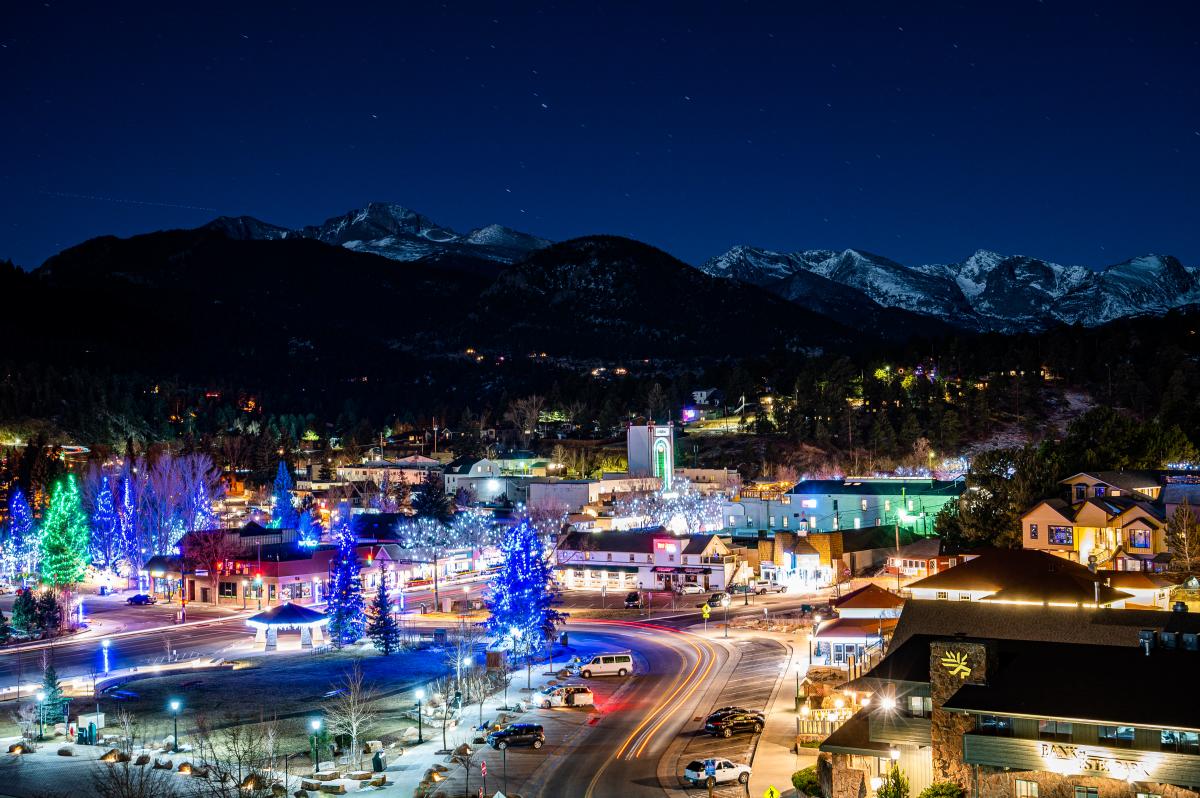 Downtown Estes Park turns into a living Snow Globe every holiday season. At night, colorful lights sparkle up the entire downtown area. I captured this photo from the Knoll-Willows Open Space, which offers incredible views of downtown Estes Park and the surrounding Rocky Mountains. 
7. Above the Clouds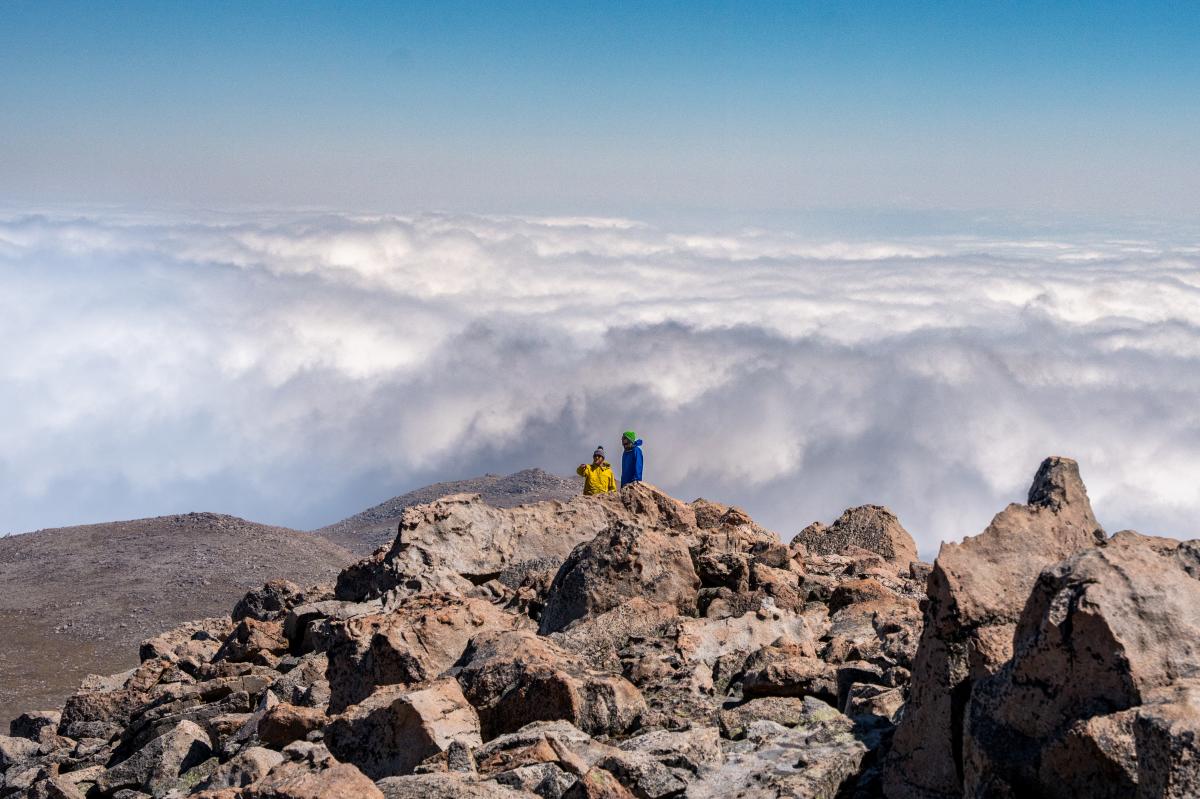 I captured this image on a recent backpacking trip. In this photo, we were 13,000 feet above sea level. It was my first experience hiking above cloud layers. Behind my two friends, and below those clouds, lies Estes Park! 
8. Love at 8,000 feet.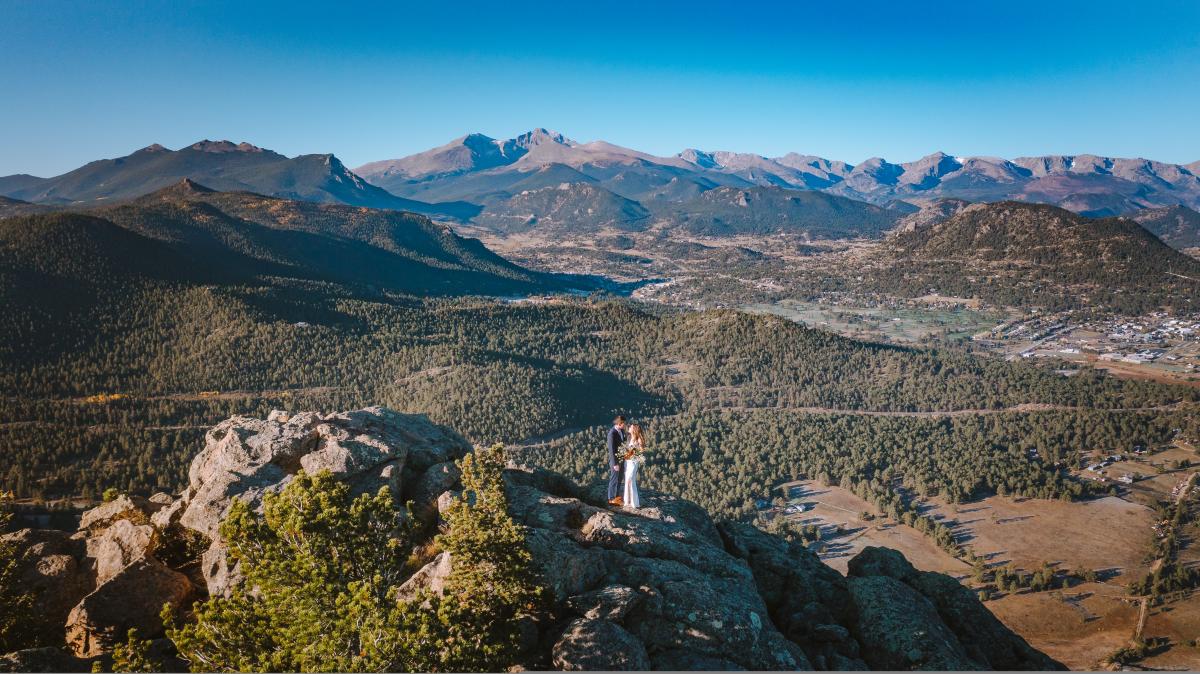 Who wouldn't want to get married in Estes Park? This couple and I hiked atop this mountain to capture this image. 
9. Spooky Season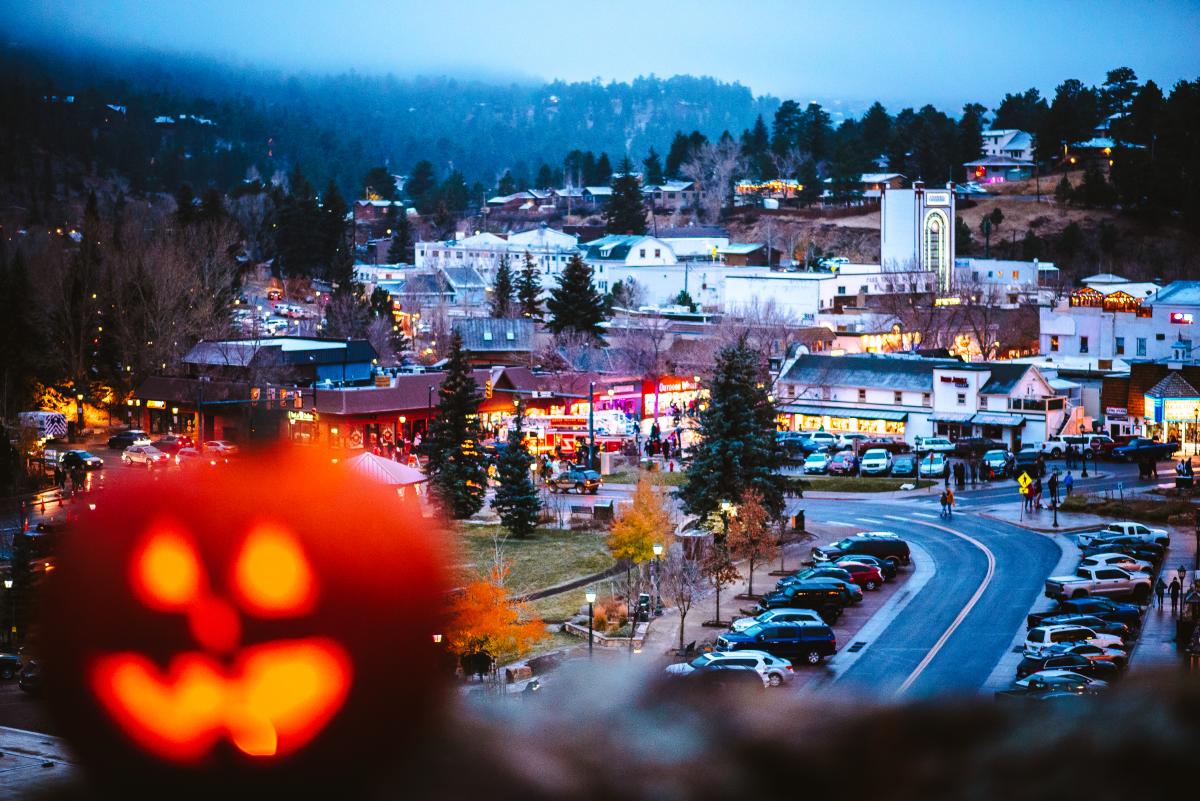 Spooky Season in Estes Park is a fun way to learn about local ghost stories, history, and other events happening around town. On Halloween last year, a heavy fog rolled through downtown Estes. I did what any photographer would do- make a Jack-O-Lantern and take photos of it. 
10. Alpine Rafting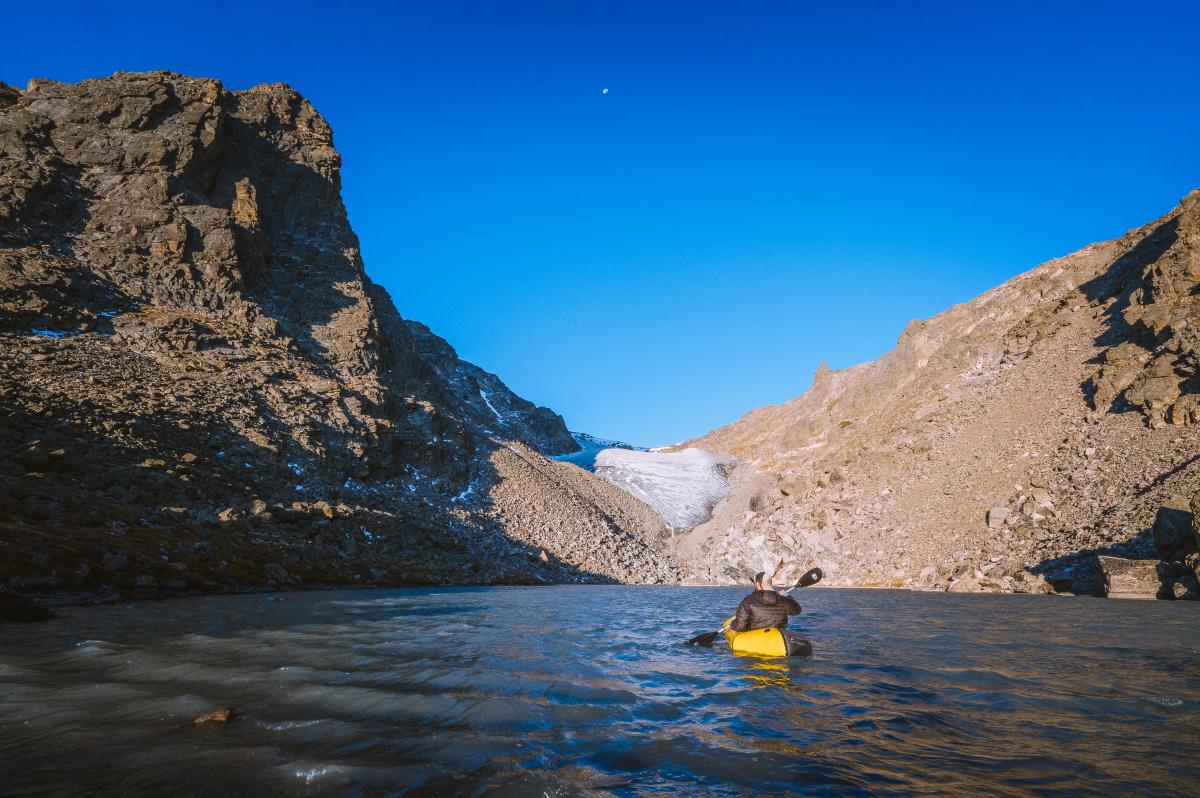 This past year, Estes Park made the New York Times list of "52 Places for a Changed World". They specifically highlighted Rewilding Expeditions, which promotes sustainable tourism through their guided backcountry expeditions. Pictured above is the owner and lead guide Nicholas Scritchfield during an alpine rafting expedition.