Fall in Estes Park is extraordinary. As the aspen leaves turn yellow, it's hard not to capture the beauty on your digital device of choice. Photographers, whether that's with their fancy lenses or their iPhones, flock to capture this beauty in frames. Here are some tips to give this colorful season the attention it deserves.
Embrace the "Golden Hours"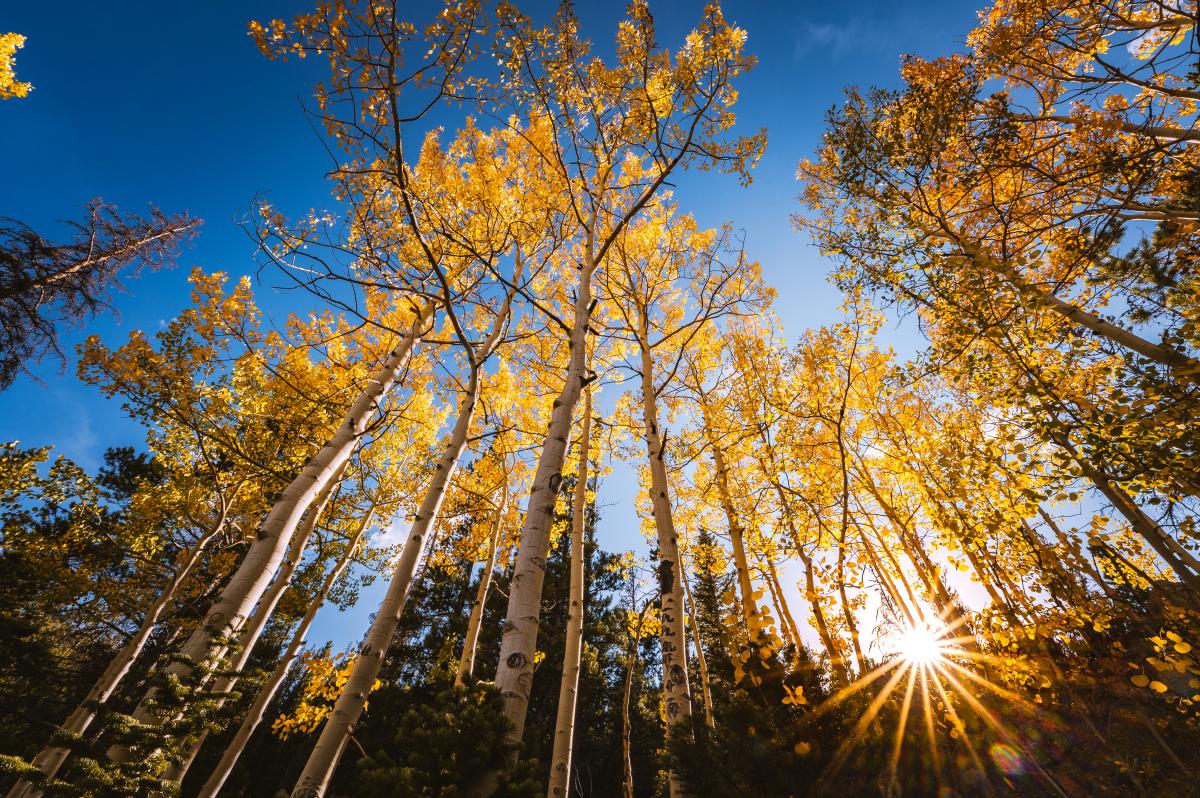 We're all familiar with the term golden hour and how it's the best time to shoot. Specifically, for fall the golden light will add warmer tones to your shot to give your photos a cozier feel. Autumnal leaves are giant show-offs and for good reason. This also means that may be too bright to shoot during mid-day, causing your photos to come out harsher than you want. Pro tip: Use a wider angle lens. 
Enjoy a stroll downtown.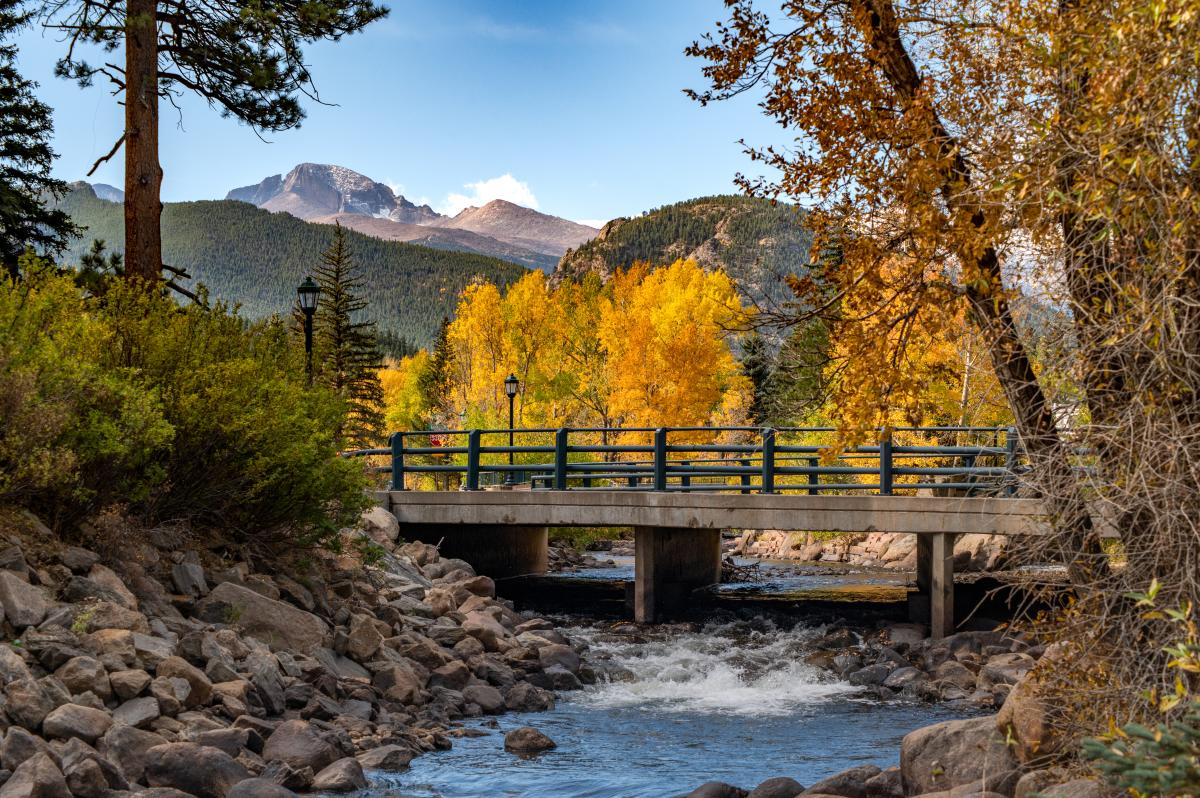 Enjoy the crisp cool air as you stroll along the Riverwalk. The flowing Big Thompson river creates an excellent pairing with the yellow aspen leaves. At the right spot (Next to the Women's Monument) you'll notice Longs Peak looming in the background. Zooming in on Longs Peak, the river, and the yellow aspen leaves in the background really shows the scale of the location. See the photo below! Pro tip: Use a Telephoto lens here: (My choice is a 70-200mm lens).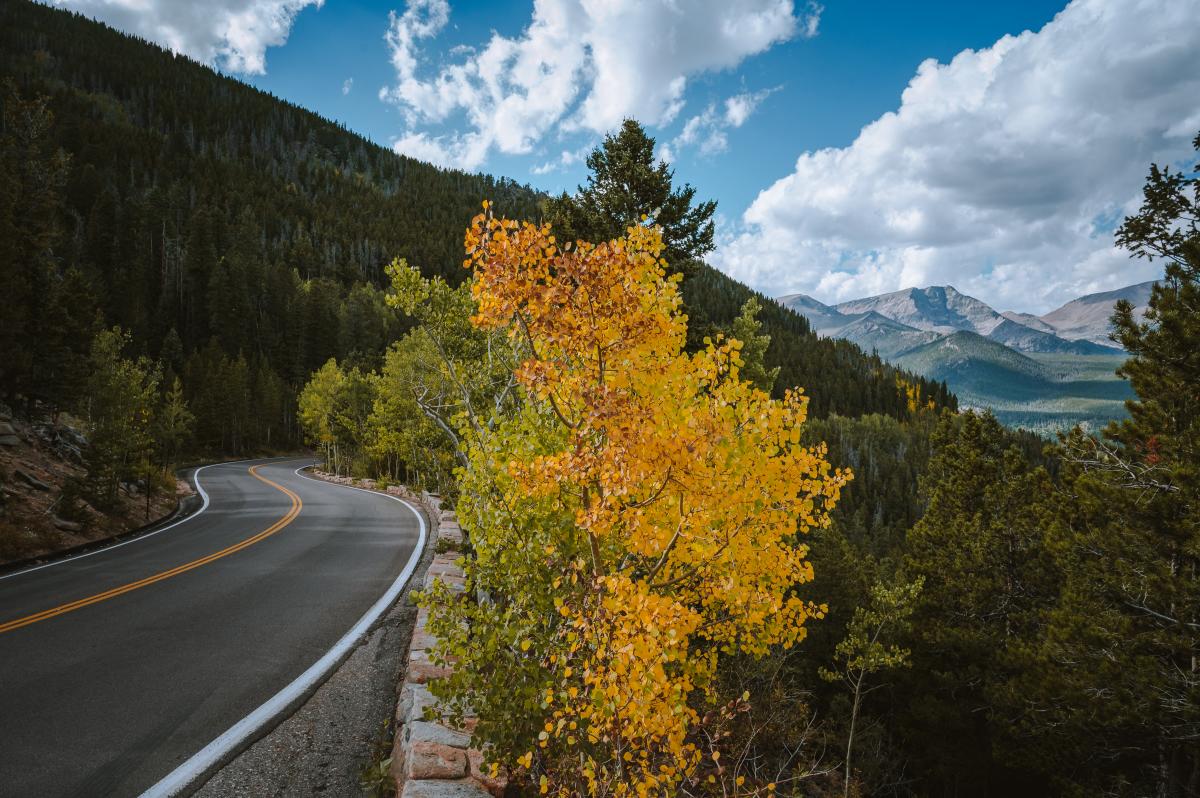 Rocky Mountain National Park is home to some insanely beautiful Autumn views. Oftentimes, you'll see the first signs of fall in the mountains, due to the higher elevation and cooler temperatures. Going on a nice drive through the mountains is a sure way for you to see some beautiful fall colors. There are plenty of accessible pull-offs in the National Park for you to pull over and properly capture your photo! Pro tip: Use the winding roads to accentuate your compositions! See the photo above. 
Check out the Elk!

Believe it or not, fall isn't just about the leaves! For wildlife photographers, the Autumn months mean one thing: Elk Rut Season. Photographers from all over the country travel to Estes Park to capture the Elk Rut. It's best to photograph the elk from a safe distance: I typically shoot with a 200-500mm telephoto lens. To learn more about what the Elk Rut is, check out this blog we wrote last year. 
Plan ahead.

Lastly, with any professional photoshoot, it's best to plan ahead. Keeping a close eye on the week's weather forecasts can help determine when certain areas might produce fall colors. The sooner the cooler temperatures come in, the more likely it is you'll see the leaves change. Be sure to also check out our favorite trails for viewing the fall colors.