Estes Park sets a grand stage for romance. With it being only 90 minutes from Denver, it makes for the perfect escape to reconnect with your partner. Here's what we'd put on our itineraries each season if we were you:

Winter  
What's more romantic than strolling among twinkling lights bundled up holding your special someone's hand in the mountains? We know, doing all of that during the holiday season in Estes Park! Give each other the gift of an Estes Park weekend.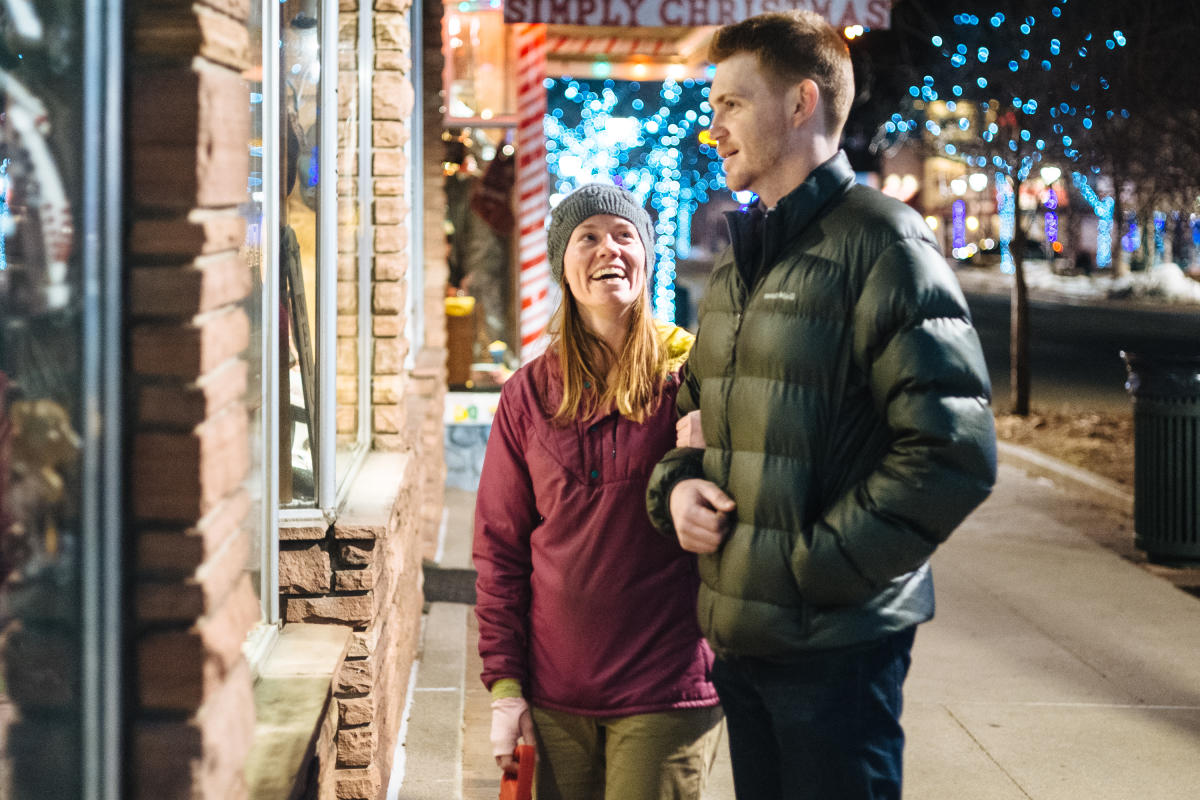 Spend the days snowshoeing to frozen waterfalls or shopping for everyone on your list, including yourselves. Stay in a quaint cabin and spend your evenings soaking in your private hot tub while the snow falls (truly a bucket list feeling). Grab drinks and a fire-lit dinner at Twin Owls Steakhouse and look out over the snow covered valley while you listen to some classical guitar.  If you're here around Valentine's Day, build your itinerary around the Wine and Chocolate Festival and sample sweets and pours from the region's finest as you nourish your love story.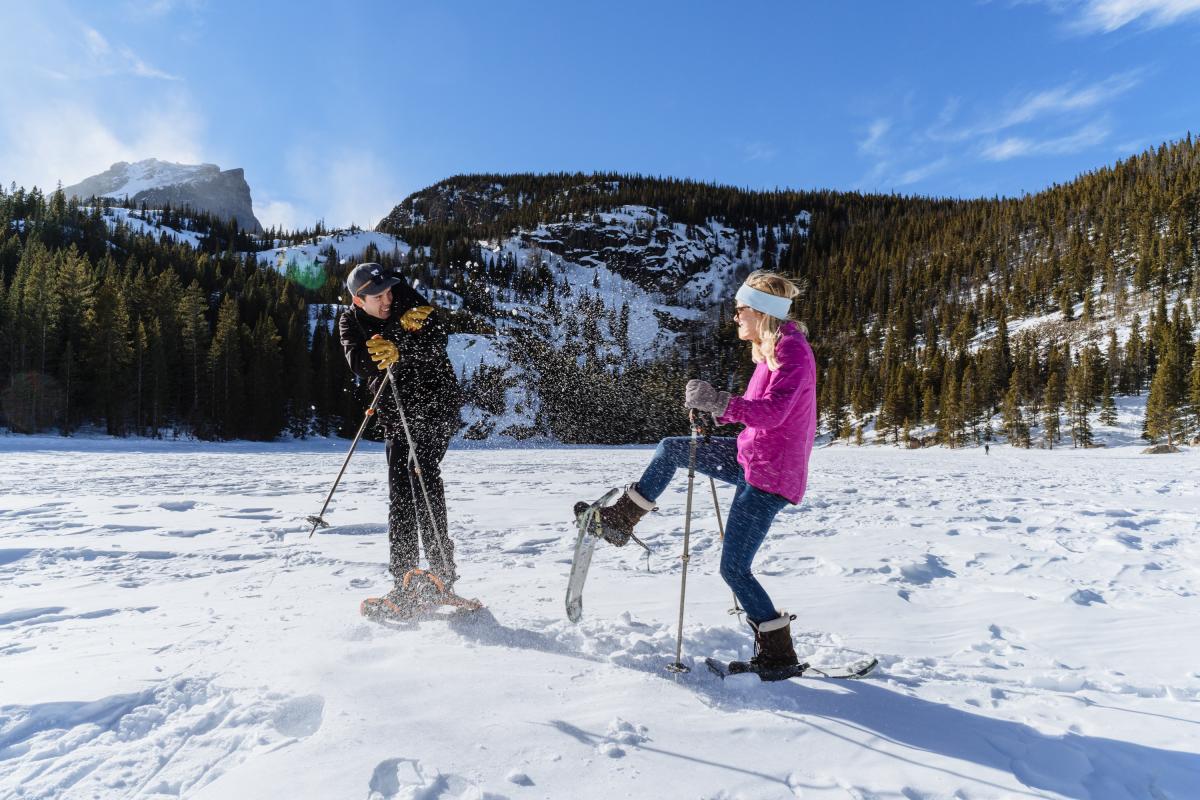 Spring 
The snow is here for a long time and a good time in Estes Park (queue George Strait). Actually, March is often our snowiest month. It's also a good opportunity to try something new. That's one thing we love about Estes Park: you feel right at home while simultaneously being empowered out of your comfort zone, and when you bring your significant other along for the ride the brain chemicals are guaranteed to flow. Not sure where to start? Hire a guide and you'll have your pick of backcountry skiing to ice climbing to snowshoeing excursions. The guides in Estes Park will help you feel at ease. The crisp mountain air in itself is healing and relaxing but if that's not enough for you, treat yourselves to a romantic spa day, you have both earned it!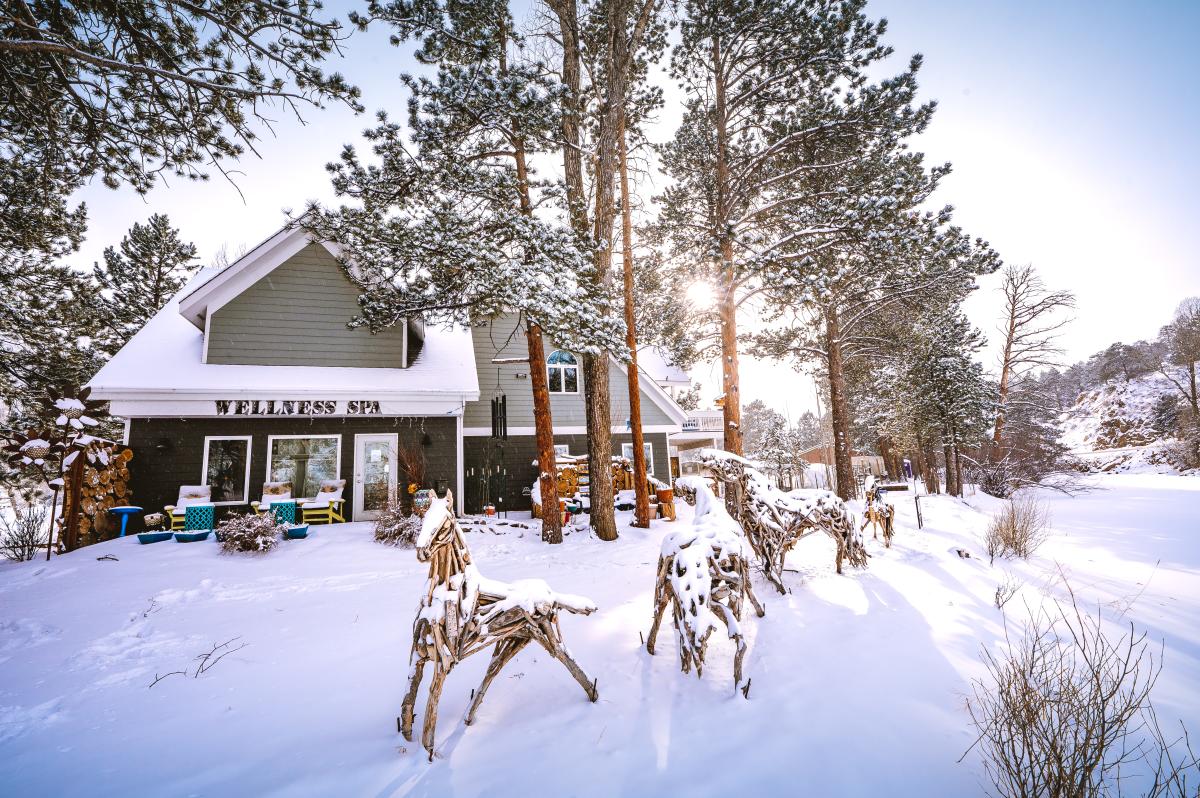 Summer 
Kick the morning off with a sunrise hike and revel in the peace of each other's company – the awe you'll feel is what we call nature's caffeine. If you're feeling whimsical, hire a local photographer to meet you at Sprague Lake afterwards to capture the memory forever! Your hair might be a mess but those are the authentic moments worth capturing. Remember, if you're planning on visiting the National Park, you'll need to make a timed entry permit reservation.  Debrief the jaw-dropping sunrise over a brunch sized reward at one of Estes Park's best brunch spots. After you're full, we suggest you head over to Lake Estes and test your balance on a standup paddle board or cruise around in a cozy paddle boat. Bask in the sun on the Dunraven patio with a refreshing cocktail in hand and dinner on the way. Take your dinner to go and drive up the iconic Trail Ridge Road for a sunset picnic that will eventually turn into a prime seat for stargazing.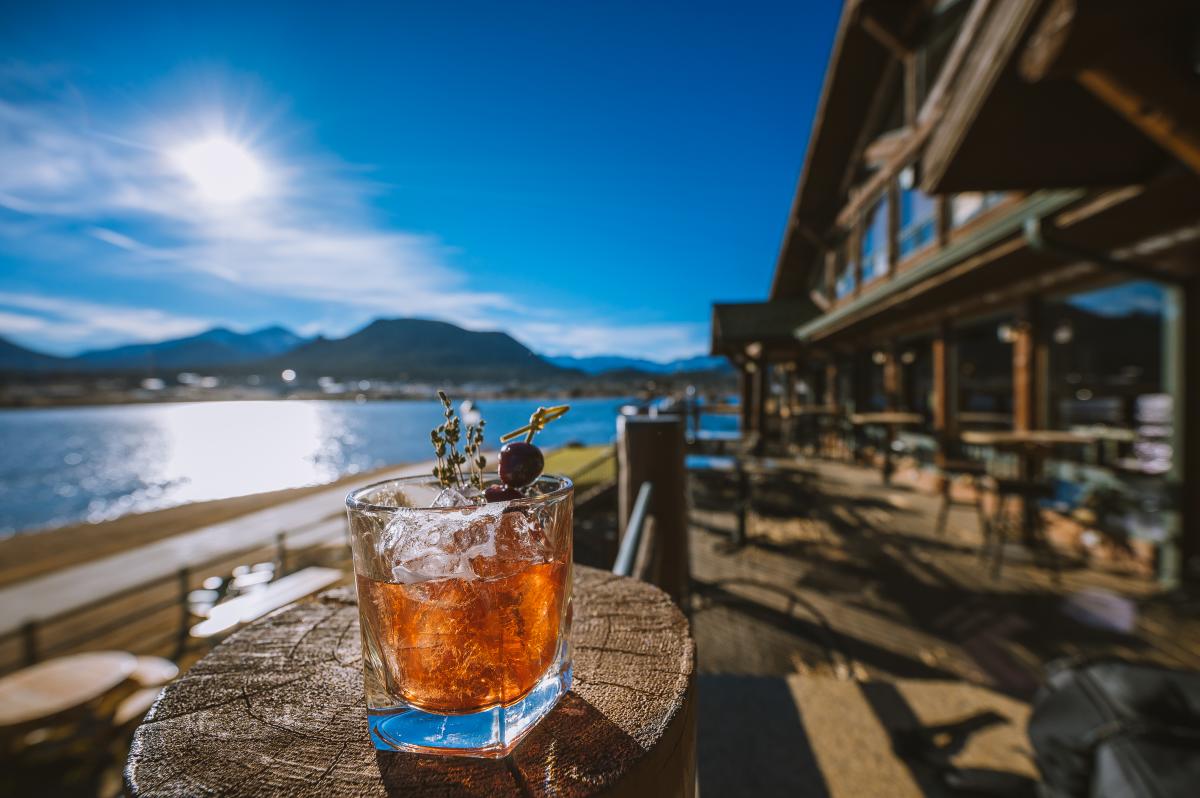 Fall  
Plan your romantic getaway around one of the bursting events celebrating the season. Fall is all about the elk in Estes Park, it's rut (or mating) season! The sounds of this season never get old hiking among quaking, golden aspens and hearing bull elk bugling in the distance. Enjoy slow coffee-filled mornings at Inkwell & Brew and stroll the shops along the Riverwalk. The air starts to cool off in the fall, which means you and your partner can heat up in a hot tub overlooking a rushing river in the evenings. Estes Park in the fall is a great place to connect before a busy holiday season.