Areas in Rocky Mountain National Park are opening back up after closing due to the East Troublesome Fire. Open areas include roads, parking areas and trails in Wild Basin, Longs Peak, Lily Lake, Twin Sisters, Lumpy Ridge and US 34 through the Fall River Entrance to Many Parks Curve as well as the Endovalley Road. Old Fall River Road is open to bicycles, leashed pets and walkers. US 36 past the Beaver Meadows Visitor Center to Deer Ridge Junction is now open, including the Beaver Meadows Entrance Station. On the east side of the park Trail Ridge Road is open to Many Parks Curve but closed over the Continental Divide for this season. Find more information here or call (970) 586-1206. And while you no longer need a time-entry reservation, the normal entrance pass is still needed.
When there's a change in seasons, we get random bursts of warm days filled with sun next to dreamy days that feel like a stroll in a snow globe. Mountain biking turns into skiing, iced coffee turns into peppermint mochas - the transitions are everywhere. And with outdoor adventure back on the map, pair it with these activities around town, while sprinkling in some early holiday shopping.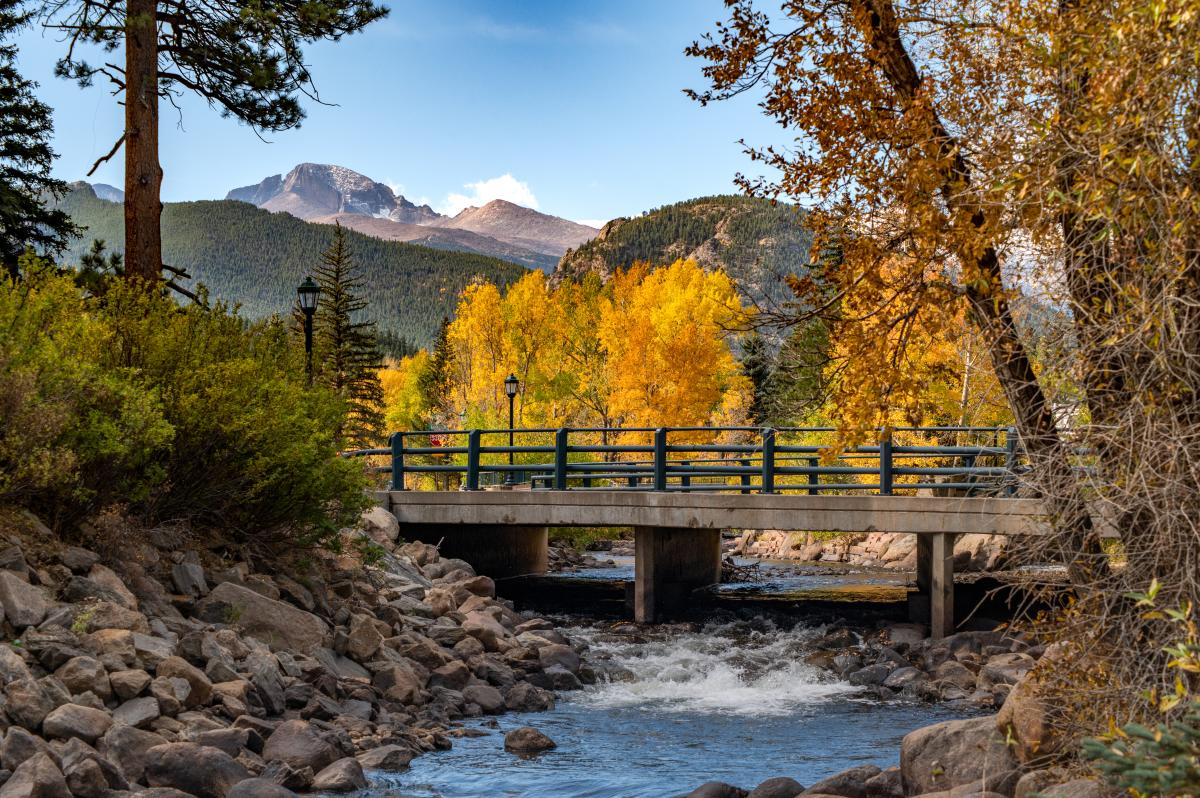 There are ten coffee shops in our little mountain town. What sets each apart is not the selection of specialty lattes or the type of roast used – each and every cup is delicious (and yes, we are biased but hey, it's true!) – but the shop itself. These shops are more than just coffee.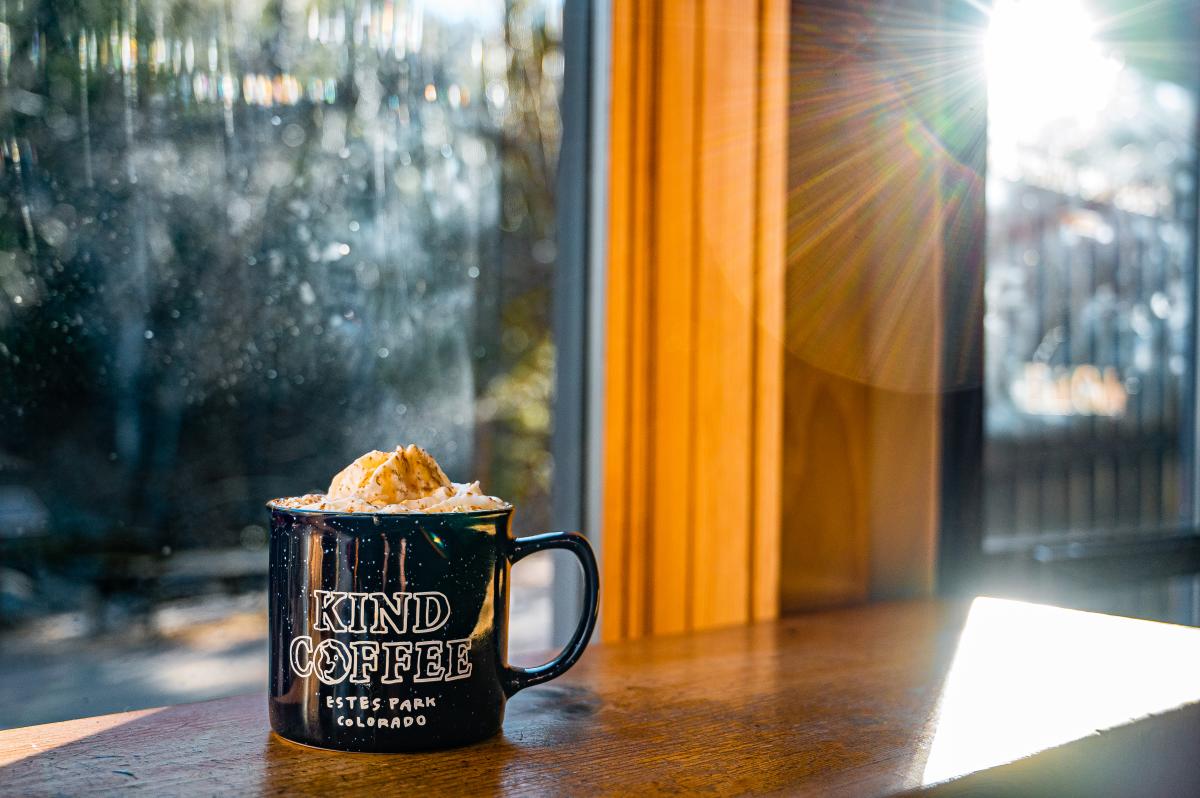 A common question from folks walking Elkhorn Avenue (the main drag downtown) is "what's up with all the taffy?" Enjoy your taffy and find out what actually is up.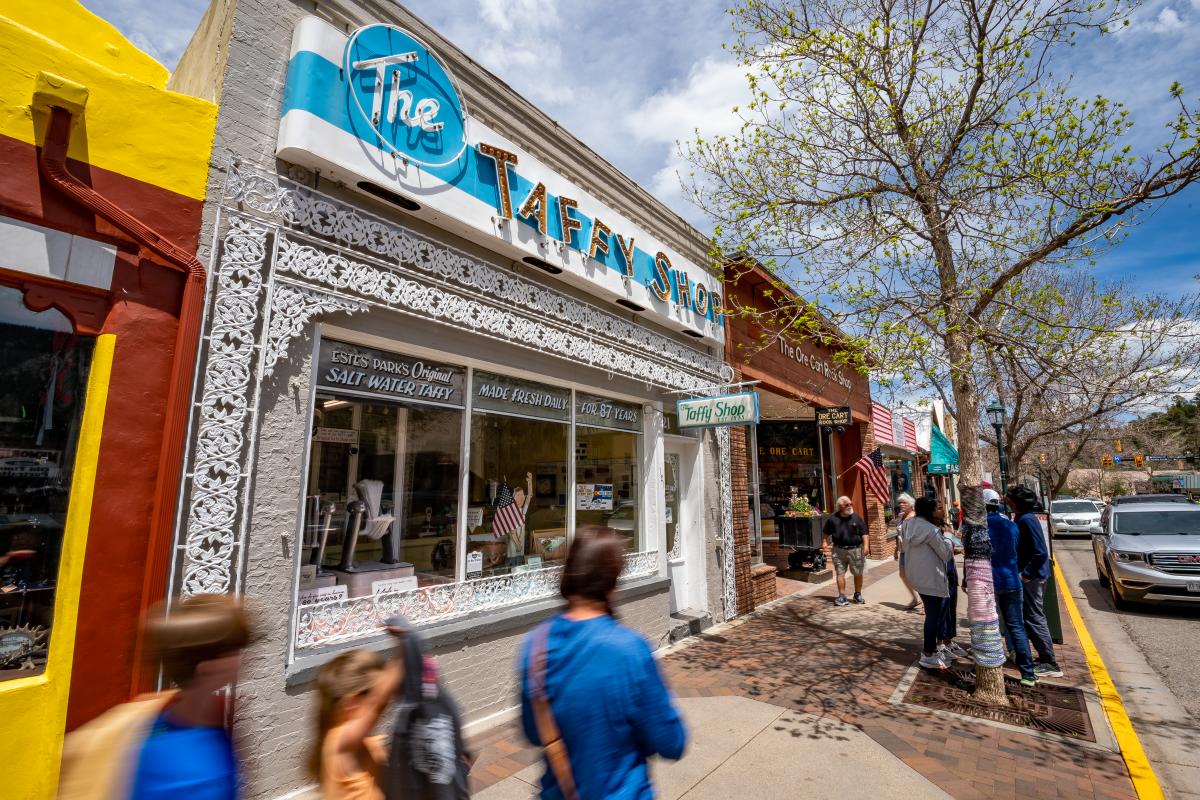 Winter is our best secret here in Estes Park. With the park being transformed into a snowy wonderland (and with it being mostly back open), there are endless opportunities for adventure. Go on a solo snowshoe, sled with your family, backcountry ski with your friends... check it out. There are eager outfitters and guides all over town who are waiting to introduce you to what might be your new favorite activity. 
Estes has four breweries, a winery and a distillery, all locally owned and operated. Find your favorite sipping beverage or set out on an adventure to try something new.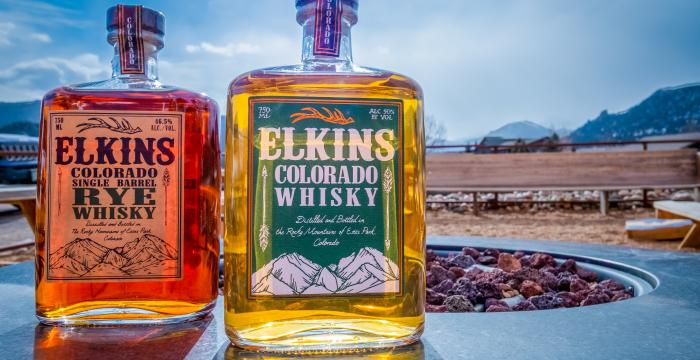 Art and music are the personality of any town, but especially in a town like Estes that has so much inspiration living in its back and front yards. Take an art class, shop for local art, peruse galleries. Create your stops here.

Get in the holiday spirit
Catch the Glow Festival of Lights - starting Friday Nov 27
Spectators will be able to drive "through" the parade floats in the comfort, safety, and warmth of their own vehicles. Santa himself will greet everyone as they pass. As always, this event is free of charge. Stay tuned for a schedule of events.
While the snow has helped containment of both the Cameron Peak fire and the East Troublesome fire, both are still burning and pose a potential threat to surrounding communities. Firefighters, volunteer organizations, emergency responders and more have worked tirelessly over the past few weeks to keep our beloved mountains safe and livable. Find continuous updated information here. 
Ways to Help:
Larimer County Fire Recovery Fund
Grand County Wildfire Emergency Fund