Build a vacation around learning how to adventure in the great outdoors around Estes Park. Here's how.
Hiking
Hiking may seem intimidating to those who haven't hiked much, or at all, and frankly that's not a bad thing. Hiking in the high country comes with inherent risks not typical for lower elevations. But don't let that stop you. Knowledge, preparation and a wise trail choice will make your hiking vacation safe, and one to remember. 
First, make sure you have everything you will need in your pack. Use this packing guide as a place to start, adjusting for the time of year you plan to visit. Call a local guide service, like Kirks Mountain Adventures, for this insight. Next, choose a trail that is appropriate for your physical fitness level, the type of gear you have available to you and the amount of time you have to hike.
Some of our favorite hikes:
Consider hiring an outfitter to guide your hike. Whether your goal is to take your first-ever hike, or get farther or higher than you have previously, a guide will help you make the decisions that are going to not only get you where you want to go, but to keep you safe as well.
Camping
Camping is a quintessential pastime – both in Estes Park and around the world – and for good reason. There is something special about spending the night under the stars, in the fresh air, and without the distractions of modern society. But where to start if you've never done it before? We recommend this camping how to, which will tell you all you need to know about camping in and around Estes Park. 
Or, hire Kirk's Mountain Adventures to take you on a camping trip. They'll work with you to find your ideal camping spot, including the route to get there, and supply all needed equipment, including food, as well as excellent company. 
No matter how you go, find out how to build the perfect campfire, campfire cocktail and perfect morning pour over to get the most out of your night under the stars, provided campfires are allowed where you're camping.
Horseback riding
Horseback riding is another quintessential pastime available in and around Estes Park; it's the perfect place for it, after all. Stunning mountain views are often better when you don't have to do the work to see them. The stables of Estes Park offer a variety of riding locations for all ages and skill levels, and each outfit takes the time to help you become comfortable with your horse and teach you how to ride before you set out.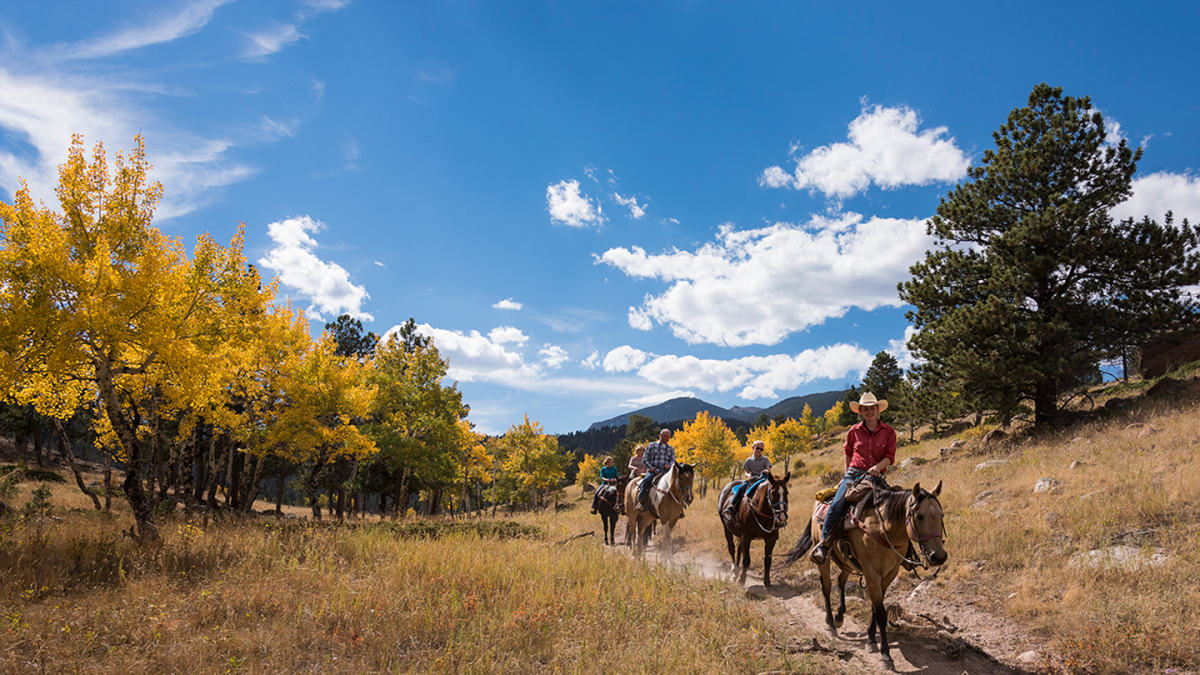 Mountain biking
Admittedly, the mountain biking in Estes Park is not particularly friendly to beginners, nor is there (yet) an outfitter that will take you out and teach you how to ride. We recommend enlisting a friend to show you the ropes on the more intermediate trails. There is a bike park encircled by a dirt path in town, where go-getters can get out and try two wheels with a Rocky Mountain backdrop. Rent your mountain bike and ask for tips at Estes Park Mountain Shop.
Or, rent a cruiser from the Lake Estes Marina and bike on the paved path around Lake Estes – it's not mountain biking, but hey, it's two wheels in the mountains.
Fly fishing
Fly fishing takes a certain amount of finesse, it's true. But don't let that stop you from perfecting your cast. Check out our first-timer's guide to fly fishing in Estes Park where you'll read about what to expect and where to rent gear or hire a guide, and this list of fly fishing hotspots in Rocky Mountain National Park.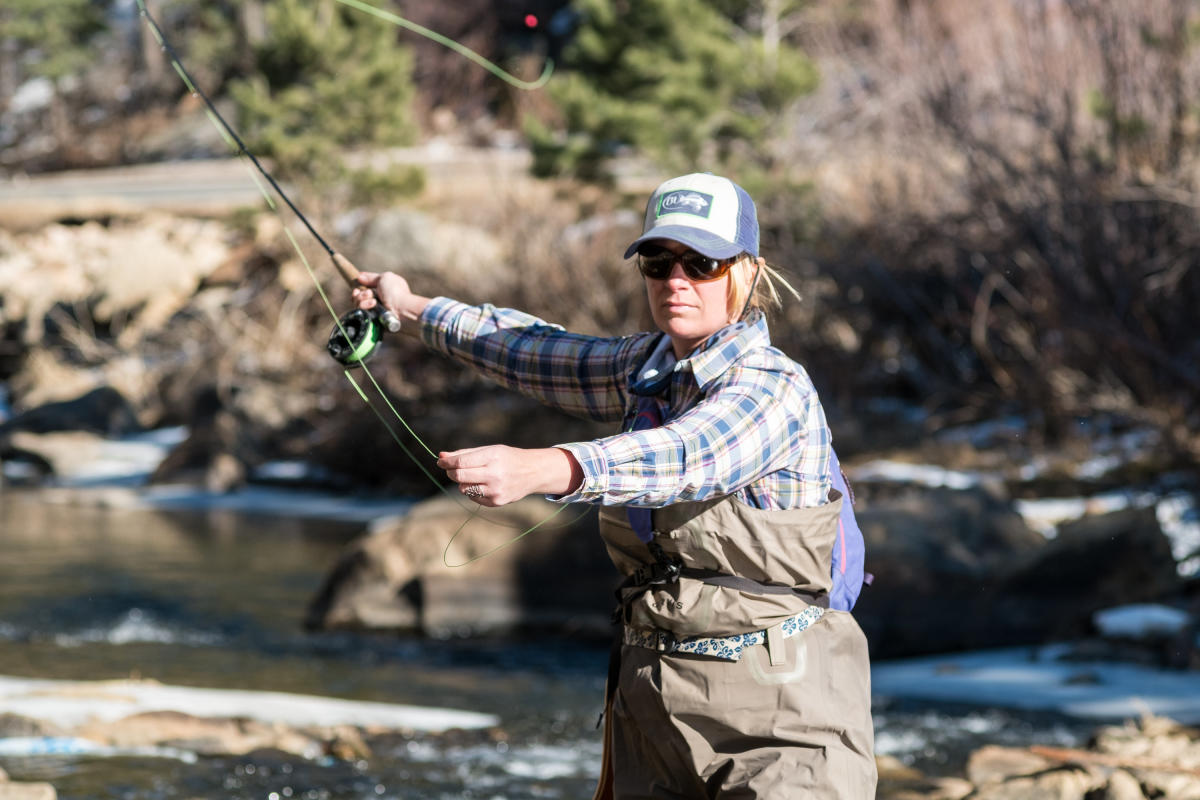 Climbing
Ah, rock climbing. Talk about requiring finesse. How do climbers do it? Learn with a guiding service that will take you out to stunning crags perfect for your skill level, be it novice, intermediate or advanced. Estes Park is known world-wide, amongst climbers, as a must-visit climbing destination – learn to climb in the place world-class climbers come to play.

Be prepared to adventure
Adventuring in the mountains comes with required gear and a certain amount of knowledge, yes. Equally important is how to you prepare your body. Have you taken time to acclimatize? Have you consumed enough water? The Town of Estes Park rests at 7,522 feet above sea level and many of the activities mentioned here occur at even higher elevations. Make sure to read about how to prepare your body for an adventure at altitude if you're coming from a lower elevation – you'll thank us later.
Leave No Trace
Finally, and perhaps most importantly, please take a moment to read about and join us in Colorado's leave no trace initiative. The lands that surround our little mountain town are impacted by every single person that steps foot in them – about 3.4 million annually. What seems like a small or insignificant action is amplified when that action is the norm. Let's make the norm leave no trace!