Traversing into the mountains sounds like the perfect way to escape from the stress of everyday life, but when you can't completely disconnect from the office, they're also a terrific place to find some solace in working remotely. With several charming spots to post up for some email responses or awe-inspired writing, including a state-of-the-art coworking space, Estes Park is a great place to keep up with the grind among the peace of peaks and forests. Here are some of our favorite spots to work remotely from the Rocky Mountains.
Vert CoWorking 
A workspace fit for royalty, Vert CoWorking provides an experience that will have anyone feeling like the CEO. Accurately coining themselves as "coworking for adventurers," Vert offers a variety of pristine workspaces, high-speed internet, and cutting-edge fitness facilities. In the winter months, you can curl up in a blanket by the fireplace, and when it gets warmer, enjoy a gorgeous porch with a breathtaking view that we can't promise won't break your concentration. You will even have access to a coffee bar where you can brew your favorite caffeinated creations using locally sourced beans. And when you need a little break from it all, head downstairs to the fitness center and even take a stab at the climbing wall. This truly unique space offers things like private phone booths for Zoom meetings and a sauna! With a variety of day passes and membership options, this is the ideal place to spend some time on the clock, even during your vacation.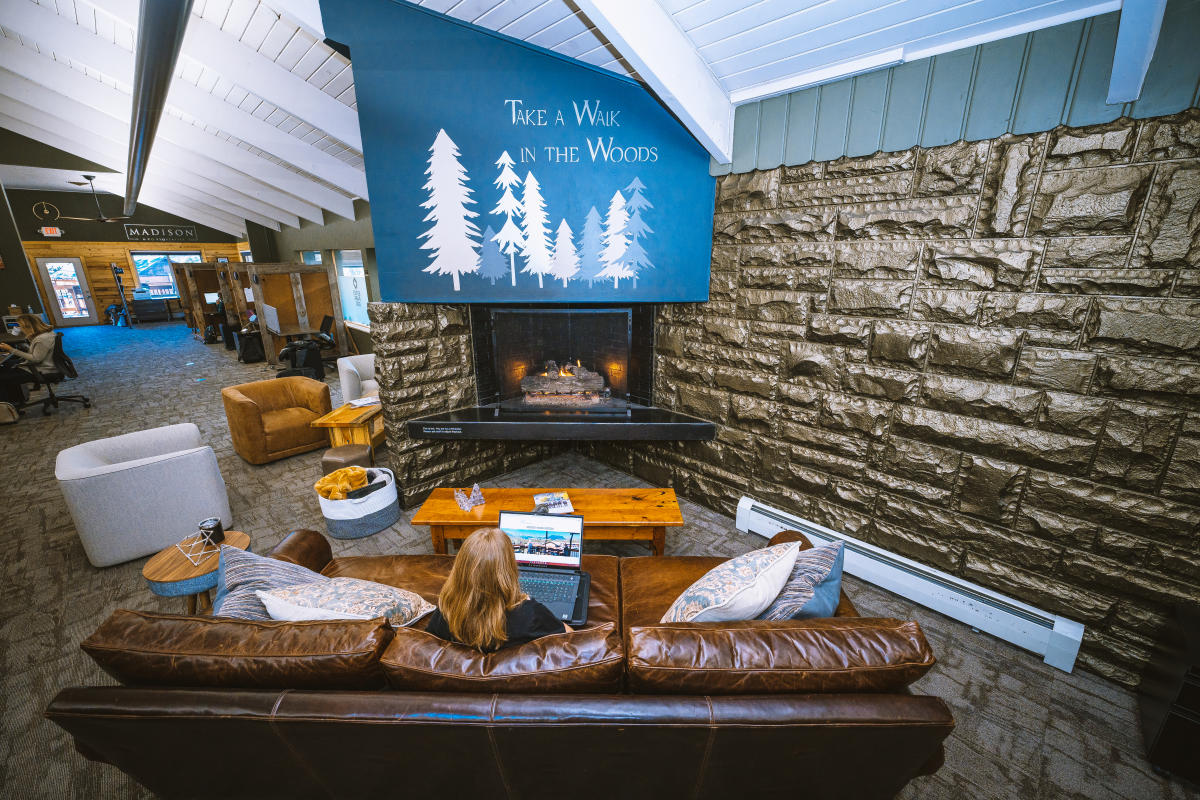 Inkwell & Brew 
When you imagine yourself in a cozy coffee shop, latte in one hand, laptop in the other, people watching from the window, the picture in your mind probably isn't far off from what you'll find at the Inkwell & Brew. Located in downtown Estes Park, choose from a delicious variety of teas and coffees, find a spot to get comfy and get caught up before you head out on your next adventure.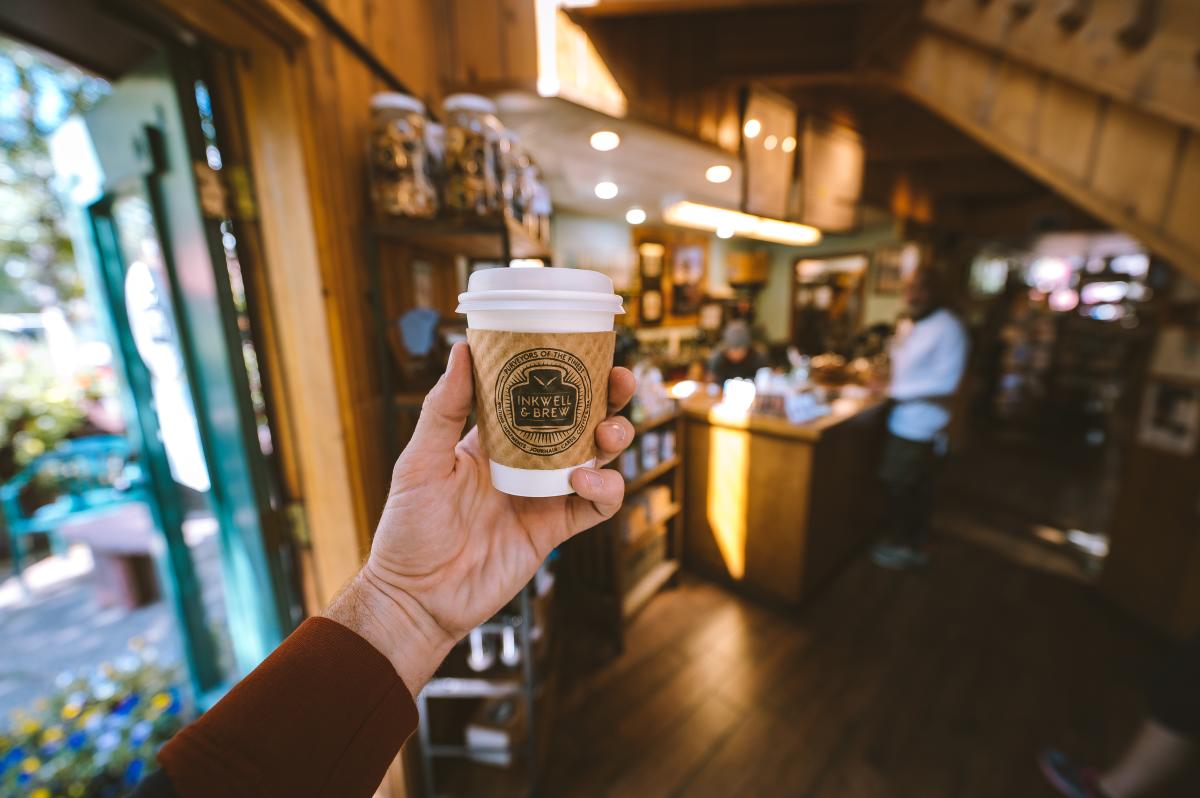 Estes Park is full of coffee shops perfect for laptop wanderes. You can find more of them here. 
Estes Valley Library 
Estes Park is home to a fantastic local library offering an ideal hub for concentration. And it's conveniently located in the center of town amidst ample parking. With its reliable internet connection, quiet study areas and access to valuable resources, at the Estes Valley Library, remote workers can immerse themselves in their tasks while enjoying the surrounding tranquility of nature.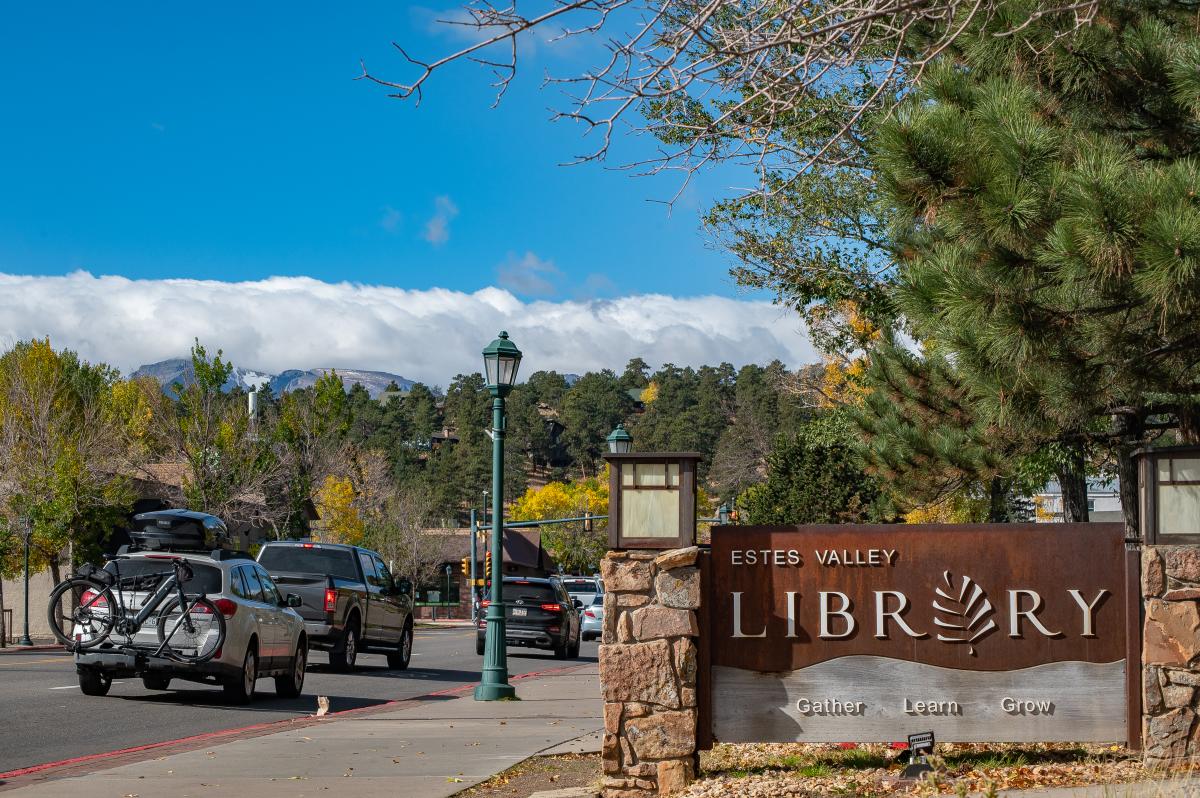 217 Wine Bar 
Have a few loose ends to tie up but are still in vacation mode? Located inside the iconic Stanley Hotel, 217 Wine Bar is a great place to find some peace and quiet as you finish some last-minute tasks. Partake in sipping a delectable adult beverage beside the fireplace or sit window-side overlooking the insurmountable views of Longs Peak. This spot is sure to help you find some extra inspiration and motivation.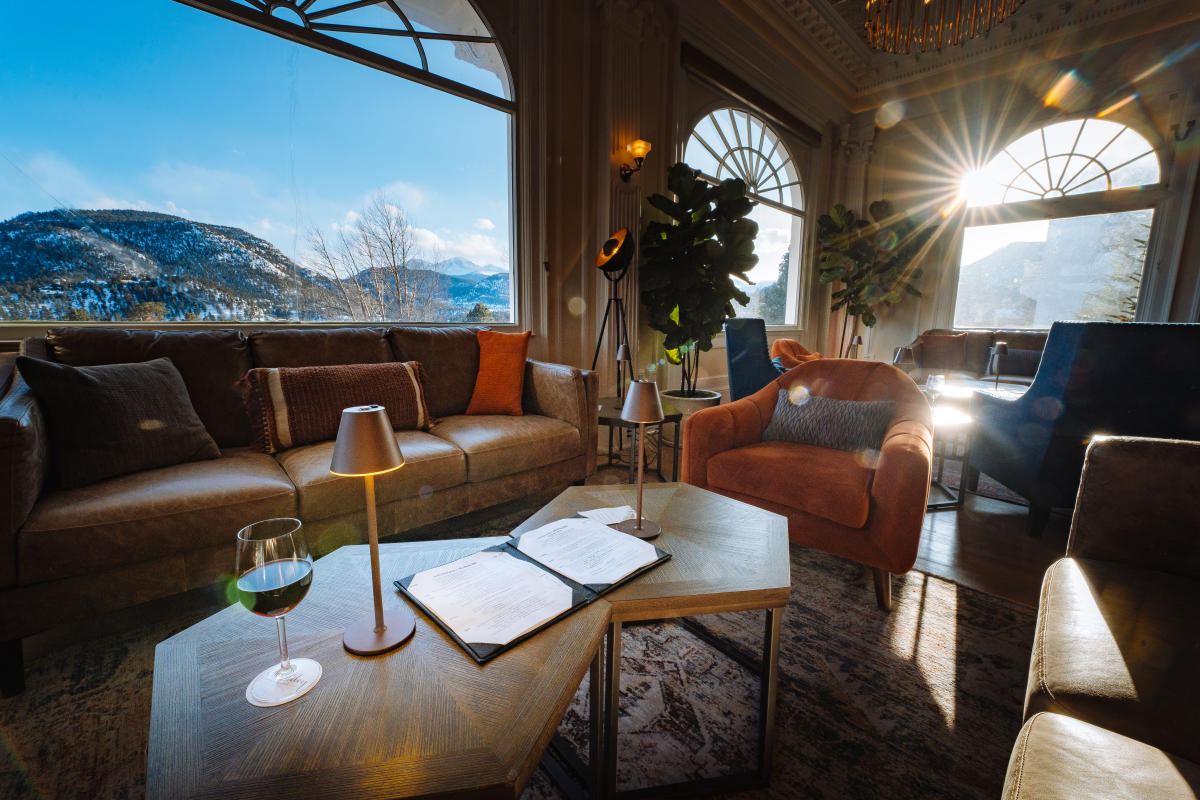 The Ridgeline Hotel
This is lodging ideal for the digital nomad. The Ridgeline Hotel features modern suites with the perfect desk making for the best commute. If you want to work outside the room, the Ridgeline also has fun lounge spaces and is connected to Latitude 105 so you can take your next meeting with a burger nearby. Its central location allows you to get out on the town right as the clock hits 5pm.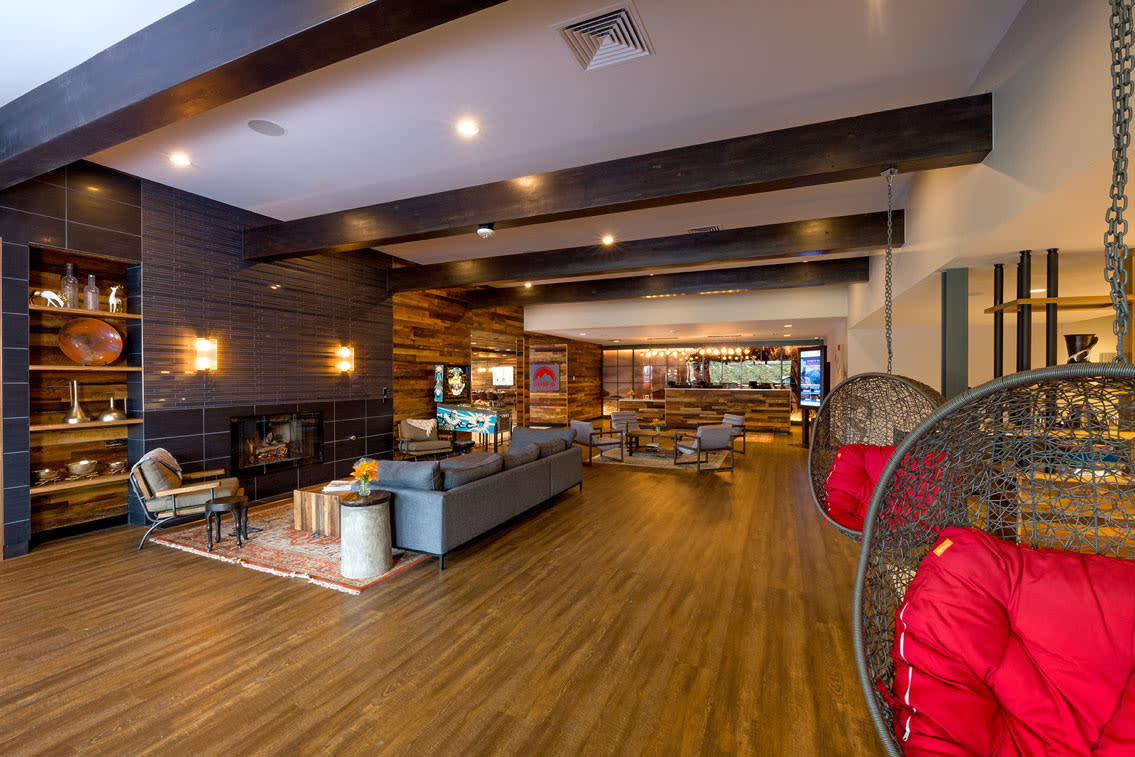 Take a Field Trip 
Perhaps the best part of any work week is a field trip. We can assure you there is no shortage of options for some outdoor adventure here in Estes Park. This is a great opportunity for some team building or some self-exploration. Choose from countless possibilities like hiking, climbing, mountain biking, fly fishing or even horseback riding. Learn more about the endless adventure moments here.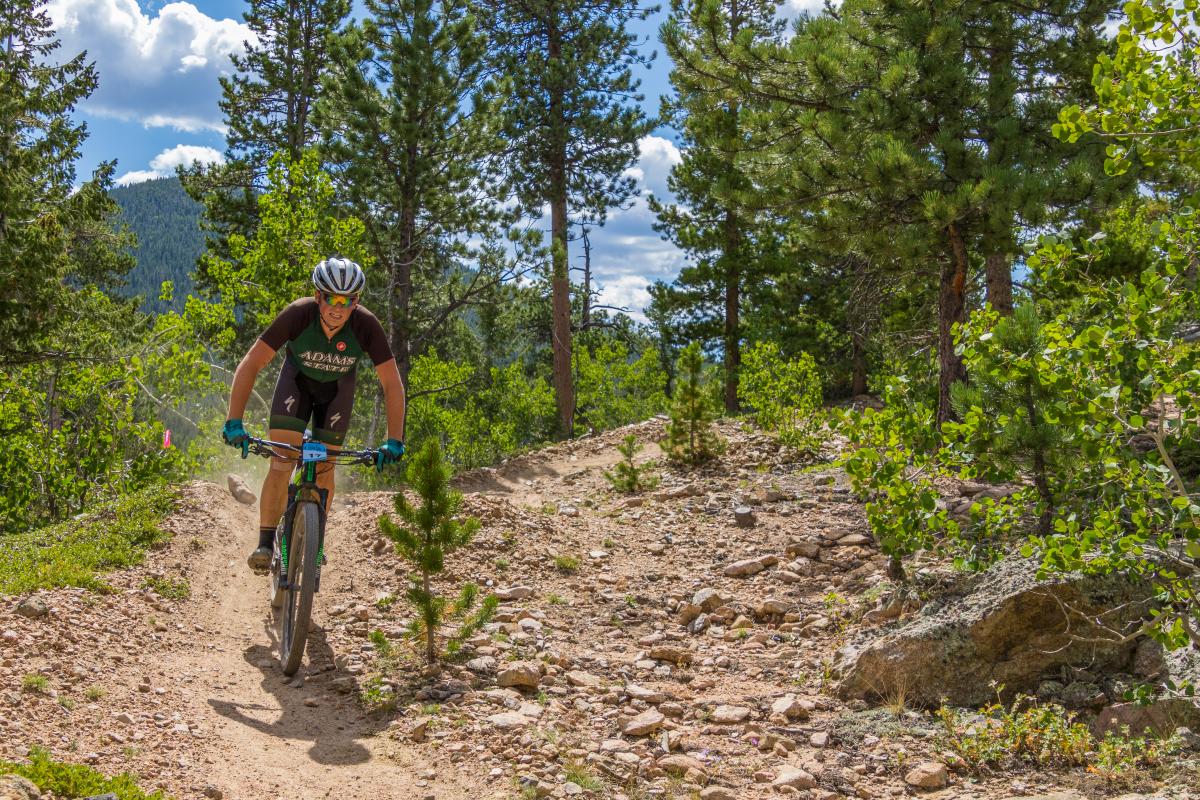 While these are just a few of our favorites, Estes Park has an abundance of charming corners and peaceful perches where you can sit down and enjoy the WIFI. And when you're finished with work, it's time for happy hour! Check out our local breweries here!