Build the perfect Estes Park itinerary with these entertaining things to do in the glorious mountains of Colorado.
Everyone knows that when you visit the town of Estes Park, the main attraction is Rocky Mountain National Park and rightly so. But did you know that when you visit the town of Estes Park, there is so much to see and do before you even get to the national park? 
The picturesque mountain town is not only the basecamp to one of the most beautiful national parks in the country, it's brimming with culture and a distinct vibe that sets it apart from all other Colorado getaways. Here are fun ways to fill your days with activities that span art, adventure, entertainment and history. 

And don't forget to check out our know-before-you-go tips (like scoring a timed entry permit in advance) when you do want to experience all the glory that Rocky Mountain National Park has to offer.
1. Climb or picnic at Performance Park
Performance Park is tucked away on West Elkhorn along Fall River. Its main feature is an amphitheater where live music and performances are held in the summer, backed by a rock wall that is perfect for climbers of all levels (when the stage is not in use). The crag is bolted for sport climbing, so bring someone who can lead the route. The top of the cliff is private property so setting up a top rope isn't allowed. New to climbing? Hire a climbing guide. Picnic tables, a grassy area and concrete steps on the riverbank make for perfect picnicking locations regardless of your inclination to climb.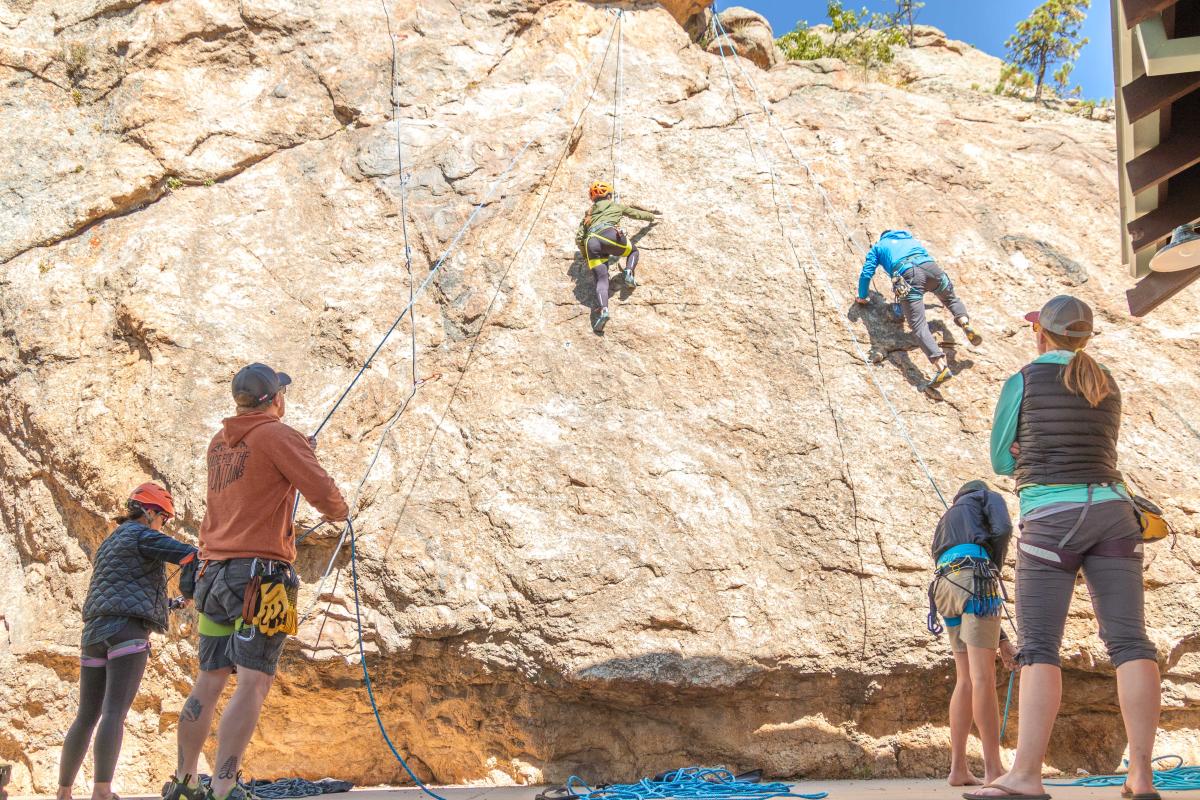 2. Bike or boat around Lake Estes
Rocky Mountain National Park is your backdrop when you spend a day at Lake Estes. Rent a cruiser bike or a pedal cart to make the trip around the 3.75 mile paved path that encircles the lake from the Lake Estes Marina, or an e-bike from the Estes Park Mountain Shop. You'll pass a golf course where elk are known to hang out and a bird sanctuary, and go through Wapiti Meadows, another place elk are known to be. If you're on foot, bring your dog along and stop at the dog park on the south side of the lake, across Highway 36. Look for an underpass just east of the Cherokee Draw picnic area to get there safely.
Rent some combination of pontoon boat, stand up paddle board, canoe or kayak at the Lake Estes Marina for another day of fun. Our suggestion: have a picnic lunch cruise on a pontoon boat then split up and try out one of the other water sports. Or all three!
3. Create your own art walk
Local Estes Park and Colorado artists fill numerous art galleries and shops on and around Elkhorn Avenue, Estes Park's main street. Here's a full list of galleries, a map and a few tips to make your art walk perfect. Bonus: plan your trip for the first Friday of the month to attend the First Friday! Art Groove.
4. Rent an ATV
Take out an ATV with Backbone Adventure Rentals or Estes Park ATV Rentals. Off roading is a thrilling way to take in Roosevelt National Forest. Not into ATVs? Rent a Jeep instead. Trips are not guided but companies will work with you to help you choose an ATV trail. 
5. Go fly fishing at Wapiti Meadows
Fly fishing at Wapiti Meadows is an excursion in itself, with or without including a bike ride around the lake. The meadow rests below the Lake Estes dam, where The Big Thompson river spills out, and is an excellent spot for fly fishers of all levels skill and dedication. The Lake Estes paved trail winds through the meadows, and a picnic area and path-side exercise equipment is nearby for any non-fishers in your group. New to fly fishing? Learn with one of our outfitters.
6. Have a picnic
What is there to eat and where to eat it? Check out this complete guide to picnicking in Estes Park.
7. Hike or bike in Hermit Park Open Space
Hermit Park is a forested area just east of Estes Park on Highway 36. Moderate trails afford incredible views of the Estes Valley into Rocky Mountain National Park. It's dog, horse and bike-friendly and offers campsites and cabins for rent. Entrance permits are required. Get yours here.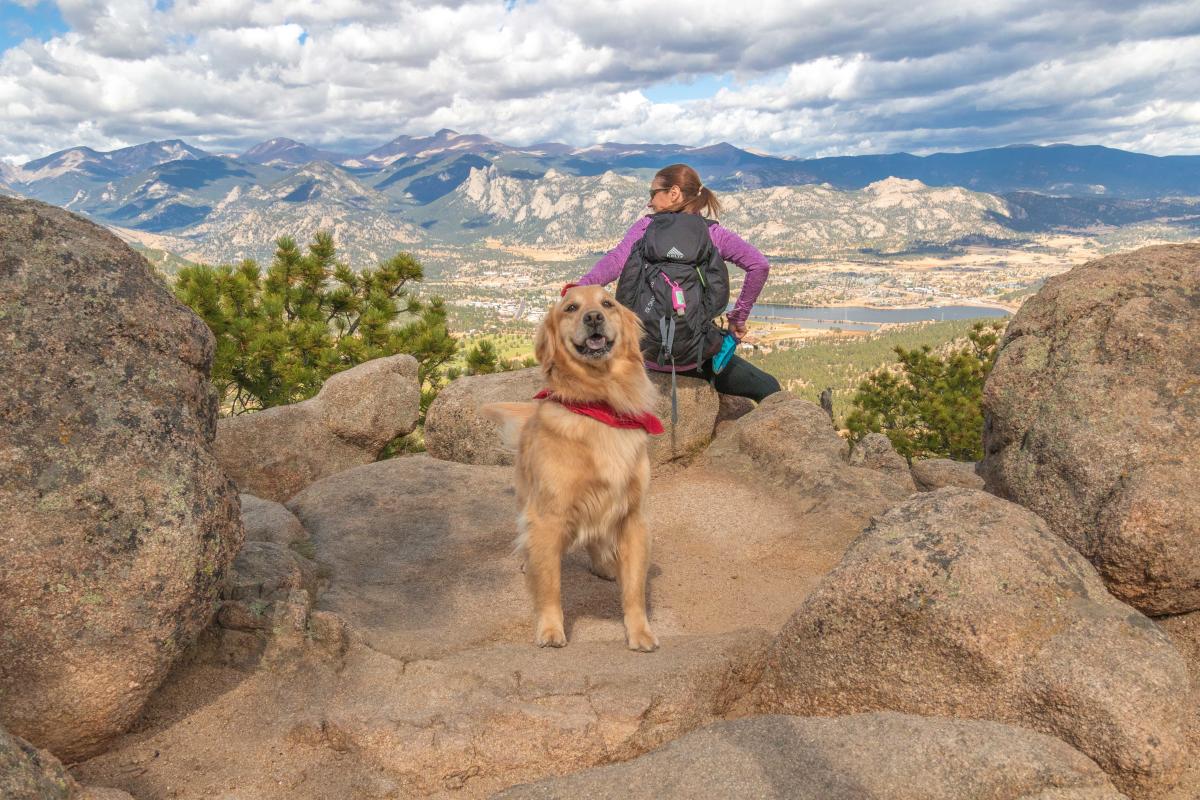 8. Tackle a via ferrata with Kent Mountain Adventure Center
To climb a via ferrata is to climb iron rungs bolted into the rockface while being tied into steel cables also bolted into the rockface. It's a different and exhilarating way to rock climb, fun if you're a climber and fun if you've never climbed. Kent Mountain Adventure Center (KMAC) takes out private groups to climb their two via ferrata routes. They provide all of the gear and guides. Views from the route look across the Estes Valley and into Rocky Mountain National Park here, too. It's stunning. KMAC also offers cliffside picnics (cliffnics) and cliff camping. If you're into it, you have to try it! Learn more.
9. Go horseback riding
Horseback riding is available outside of the national park in several places. Elkhorn Stables, currently located at the Dao House, takes riders on rides just south of Estes Park. Longs Peak is a prominent background feature on these rides. SK Horses runs rides in Roosevelt National Forest, and importantly, offers the Cowpoke Corner Corral to young riders who may be too small for regular rides. Sombrero Stables takes riders on land that looks toward Rocky Mountain National Park. Again: stunning views you can't see from the national park.
10. Walk the riverwalk
Estes Park's riverwalk has art, shops, treats, coffee—and of course a beautiful river. Find out where to park and what to see along the way.
You'll want to take this thrilling ride more than once. Why? The views of Rocky Mountain National Park compete with the twists and turns of the track as you speed down it. We recommend one trip for speed, one trip for views, and one more trip just because.
12. Go whitewater rafting
Rafting companies servicing Estes Park utilize Colorado's only designated National Wild & Scenic River, the Cache La Poudre. Rivers with this status are protected to preserve their natural beauty and recreational opportunities, so rafting the Poudre is a genuine treat. Trips differ in length and intensity, making it easy to find a trip that suits your group.
13. Ride the aerial tramway
Take the scenic route to the top of Prospect Mountain for breathtaking views of the Estes valley and Rocky Mountain National Park. And experience a bit of history: the aerial tramway was built in 1955 by Robert Heron, who was assigned to design a portable tramway for use in Italy and Germany during World War II by the 10th Mountain Division of the United States Army. A souvenir and coffee shop, trails and the views will keep you occupied once at the top.
14. Throw axes and climb a ropes course
Need we say more? Open Air Adventure Park offers both and it's so fun.
15. Visit a museum
There are a surprising number of them for such a small town. The Stanley Home is where F.O. and Flora Stanley lived (The Stanley Hotel was their guest house). Now it's a museum. The Macgregor Ranch Museum is a great look into Estes Park's ranching history. The Historic Fall River Hydroplant was built by F.O. Stanley to power The Stanley Hotel and the town. The Lula W. Dorsey Museum is housed in a 1924 guest lodge at the YMCA of the Rockies and features exhibitions, period room settings and two historical cabins open in the summer.
Water walking balls, ride-a-kart, miniature golf, bumper cars, bumper boats (and more): your alternative to the natural forested playground that surrounds Estes Park. 
17. See a magic show at The Underground at The Stanley Hotel
Located in an underground speakeasy at The Stanley Hotel. Shows feature Aiden Sinclair (you may know his name from his 8+ years performing at The Stanley. Or from his appearances on America's Got Talent and Penn and Teller's Fool US) and other big name entertainers you'd normally have to go to Los Angeles to see perform. Show options include a family-friendly matinee for kids ages 10 and older.
18. Try local craft beverages
Estes Park has four breweries, two distilleries and one winery. Create your own craft beverage tour or work them into your schedule for when you need a refreshment and a place to rest your feet. If coffee is more your style, Estes Park's local coffee shops won't disappoint.
19. Shop
Find local art, souvenirs, handcrafted goods, gifts, apparel...and taffy. Estes Park has more than 300 shops that you won't find anywhere else. 
20. Do the Pikas in the Park scavenger hunt
Fun for families and friends alike, Pikas in the Park sends you hunting for 12 small bronze pikas hidden around downtown Estes Park, with clues drawing on Estes Park history to guide you.
21. Plan a spa day
Massages, body treatments, nails, facials, acupuncture—it's all available here. Take a self care day to relax and rejuvenate at one of Estes Park's spas so you'll be ready for the next day's adventure.
22. Take a driving tour
Rest your feet on a tour focused on history, photography lessons or wildlife watching. Knowledgeable and engaging guides will keep you entertained.
23. Go to an event
Live music, tastings, exhibits, seminars and more take place at Estes Park businesses, while larger special events and festivals occur around town. The Rooftop Rodeo, Elk Fest, Winter Festival and Whiskey Warm Up are just a few examples.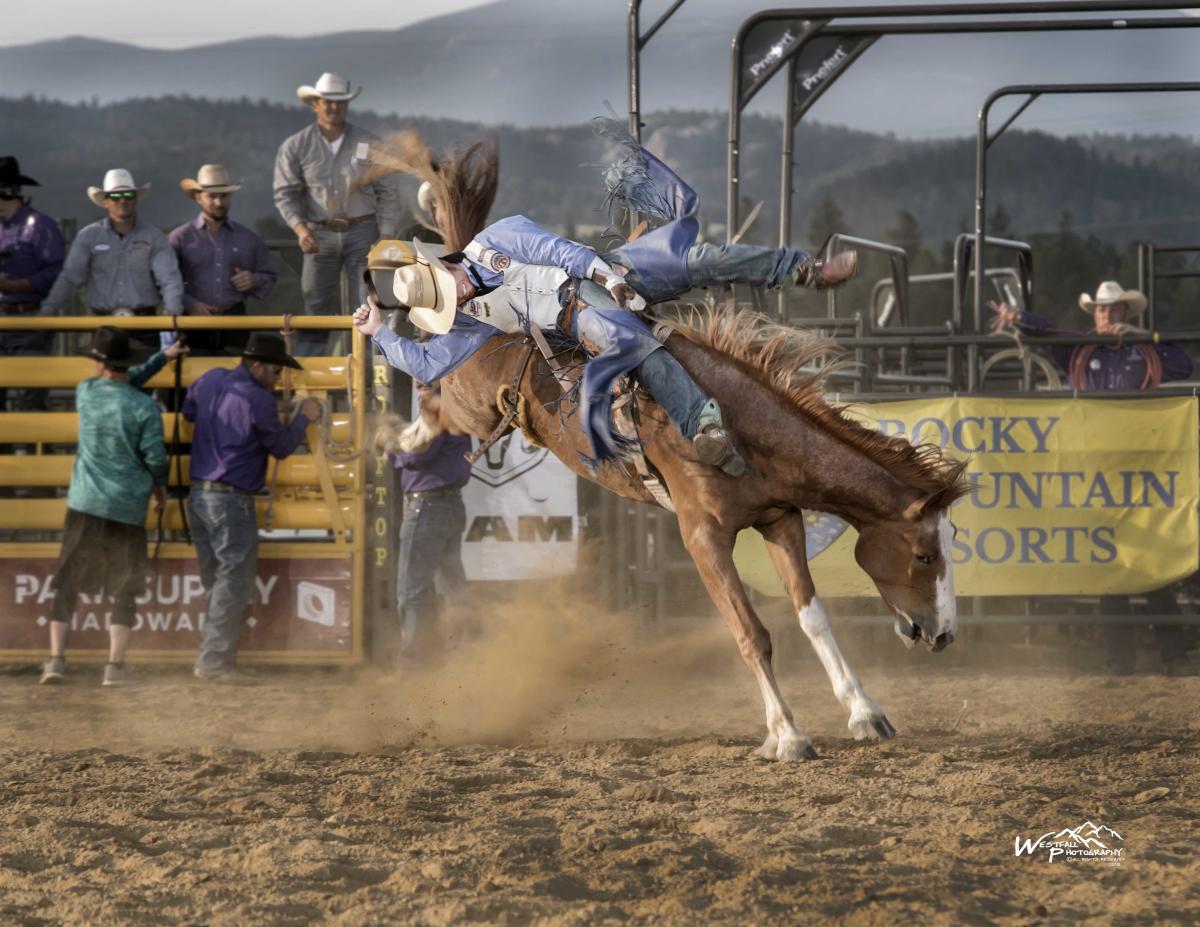 Stop to get a quick bite between itinerary items or make your meals part of the experience. Estes Park offers great food along the culinary spectrum. From takeaway sandwiches and burritos to Himilayan to steaks and burgers from local game, mealtime will only make your trip more memorable. Don't forget the ice cream!
Ready to plan your trip to Estes Park?
Choose the type of lodging you're interested in and enter your dates of stay below. Happy planning!