…As if you need that many. Just get up here already!
You Can Beat the Crowds
The summer season is the big show around Estes Park. That's when vacancies are slim and national park entrances peak—for the season. We track visitation pretty closely (it's our job), and we can tell you pretty definitively that April and May are perfect times to thread the needle and find good rates on rooms, less traffic in town and at trailheads, and to have the place nearly to yourself—Memorial Day weekend notwithstanding ;).
Pro-tip: Seal the solitude-attaining deal by traveling midweek or playing hooky on a Friday or Monday. Check out our best spring hikes here.
Trail Ridge Road Opens

Trail Ridge Road, the highest continuous paved road in the United States, climbs to 12,183 feet as it crosses the Continental Divide through Rocky Mountain National Park and connects the towns of Estes Park and Grand Lake. Conditions get pretty gnarly that high up, and thusly the road closes at some point each fall. Historically, it opens on Memorial Day weekend, though that also depends on conditions. The earliest the road has opened was on May 7, 2002; the latest June 26, 1943.
Pro-tip: Trail Ridge is designated as a "trail" in winter you can ski, snowshoe or hike, but not bike or walk a leashed dog. It changes back to a "road" on April 1. Once plowed and before it's officially open to vehicles, it makes for a life-list road ride for the fit and prepared cyclist.
To See Wildlife and Their Spring Babes
"My favorite time of year is after the elk calves are born," says wildlife photographer and Estes Park local Dawn Wilson. This usually occurs at some point in May, often around Memorial Day. "The calves have their spots and stay near mom, who will be especially on guard," she adds.
Pro-tip: Wilson recommends Moraine Park, Beaver Meadows, and Horseshoe Park on the east side of RMNP and Kawuneeche Valley on the west side as good potential viewing areas. And remember always to keep your distance, at least 75 feet, from elk – it's the safe thing to do, for you and the wildlife.
Waterfalls Start Flowing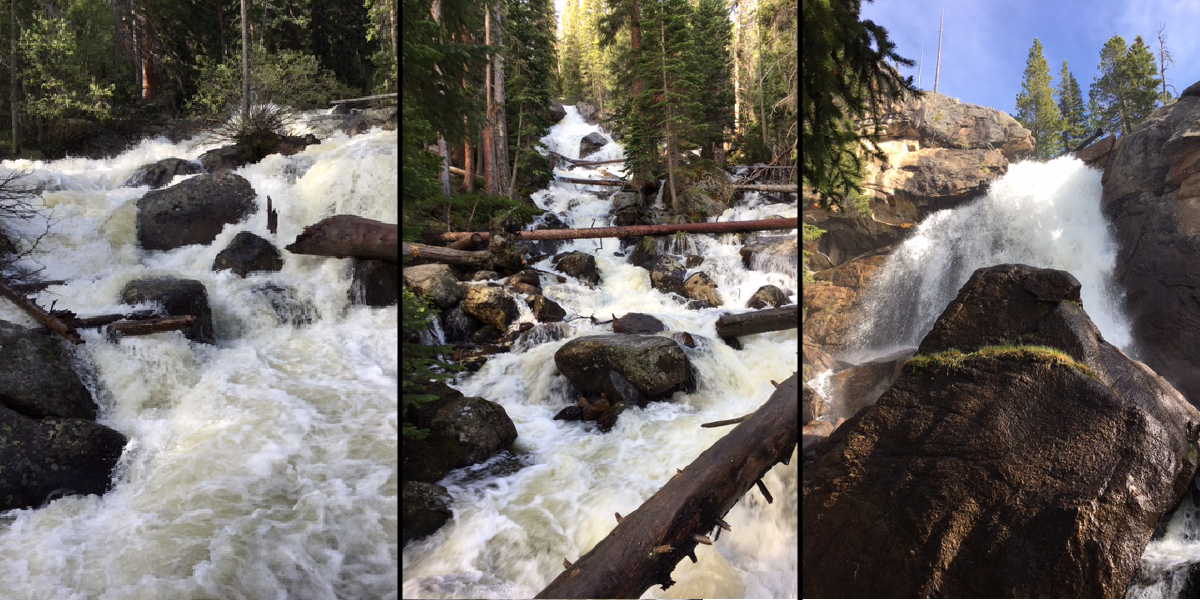 Colorado's snowpack is the lifeblood of the West. As it melts and makes its way down rivers and valleys, it makes some fine waterfalls, too. Though weather can be hard to predict and trails often still sport some snow or ice, now can also be a good time to chase down a good waterfall photo.
Pro-tip: Try the Wildbasin Trailhead—You can see Copeland Falls, Calypso Cascades, and Ouzel Falls (pictured above, left to right), all on a 5.4-mile out and back.
To Get Patio Beer!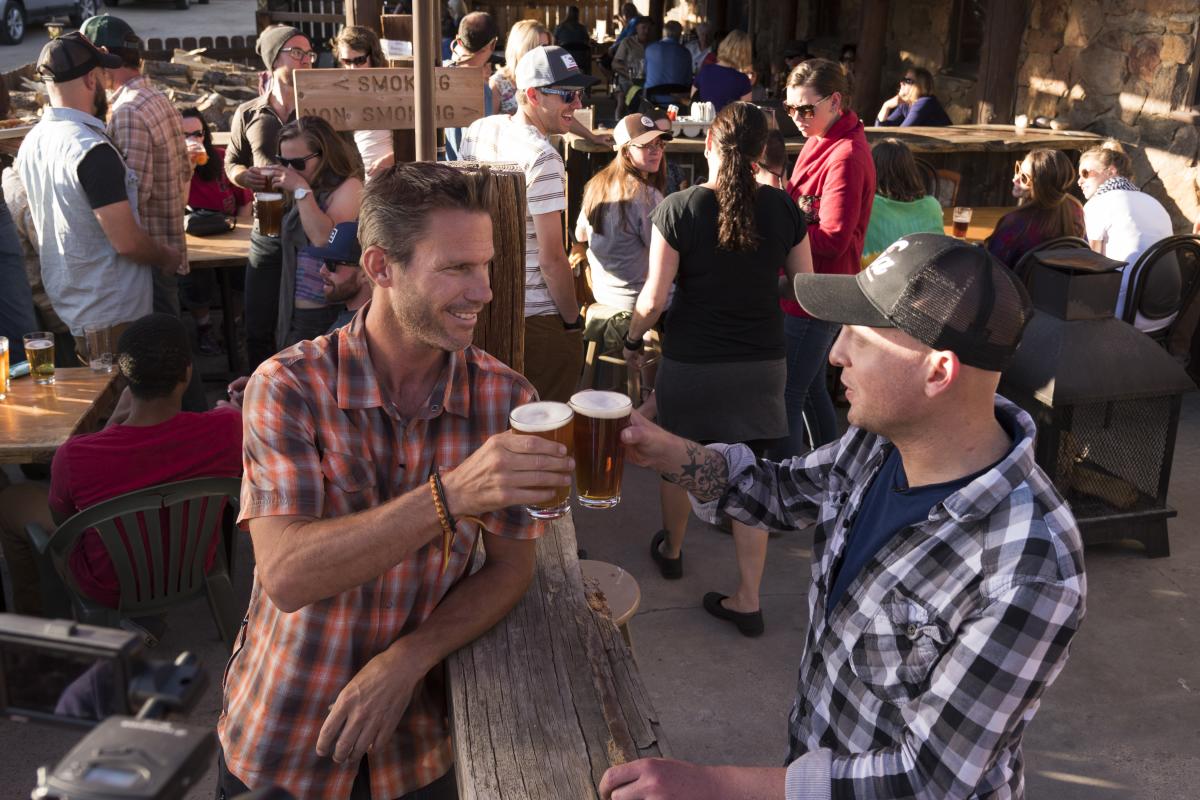 Is there a finer reward than a cold beer on a sunny patio after your first hike of spring? Estes Park has an embarrassment of riches when it comes to outdoor venues to enjoy a barley-pop. The Barrel has one of the largest (as well as one of the most robust craft beer lineups you'll ever see). The Wheel Bar downtown has a patio with a riverwalk view. Local breweries Rockcut and Lumpy Ridge both have awesome outdoor spaces.
Pro-tip: Ingrid Bush, owner and bartender at The Barrel, recommends a light, refreshing beer to pair with these lighter and refreshing days. "I love an American light lager, a Wit or Kolsch, or an IPA like Rock Cut's Galactic Portal or Eddyline Brewery's Grapefruit Yanker." A cider or a radler is a good choice, too.
To Experience Winter's Last Waltz
Winter sticks around a little longer in the high country. If you're a "turns all year" type of backcountry skier, you can certainly find some spring snow to work with. Check our "Off-Piste Curious" blog or this awesome Estes Park skiing primer from Teton Gravity Research.
Pro-tip: From the pros at Colorado Mountain School, don't underestimate the strength of the spring sun. As snow warms, you should stay clear of avalanche terrain when you see pinwheels, roller balls, a slushy surface that your boots sink into, etc. All signs of wet avalanche problems.
To Toss Your First Dry Fly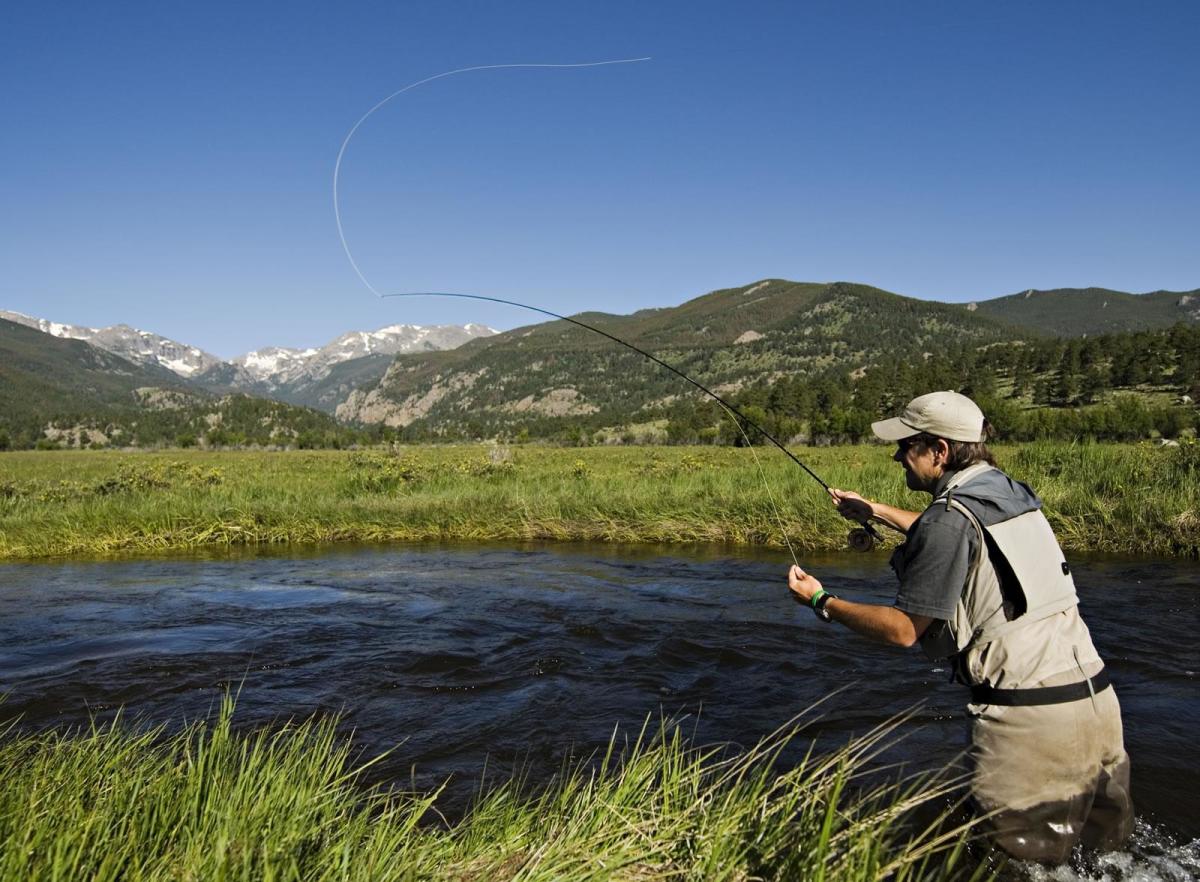 There's a sweet spot at some point each spring before the rivers are blown out with snowmelt, where the flows are just right and hatches start to emerge.
Pro-Tip: Check Kirk's Flyshop's fishing report for flows and recommended flies.
Because Estes goes all out for Spring Holidays
Estes Park prides itself on top-notch customer service and so it goes that on spring's biggest holidays, the town's restaurants go all out. Whether you're celebrating with the egg-laying bunny or the Mothers in your life, it'll be an enhanced experience in the mountains.
Pro-tip: In a word, BRUNCH. And, like on any busy day in Estes Park, plan ahead and get here early.
To Find Bigfoot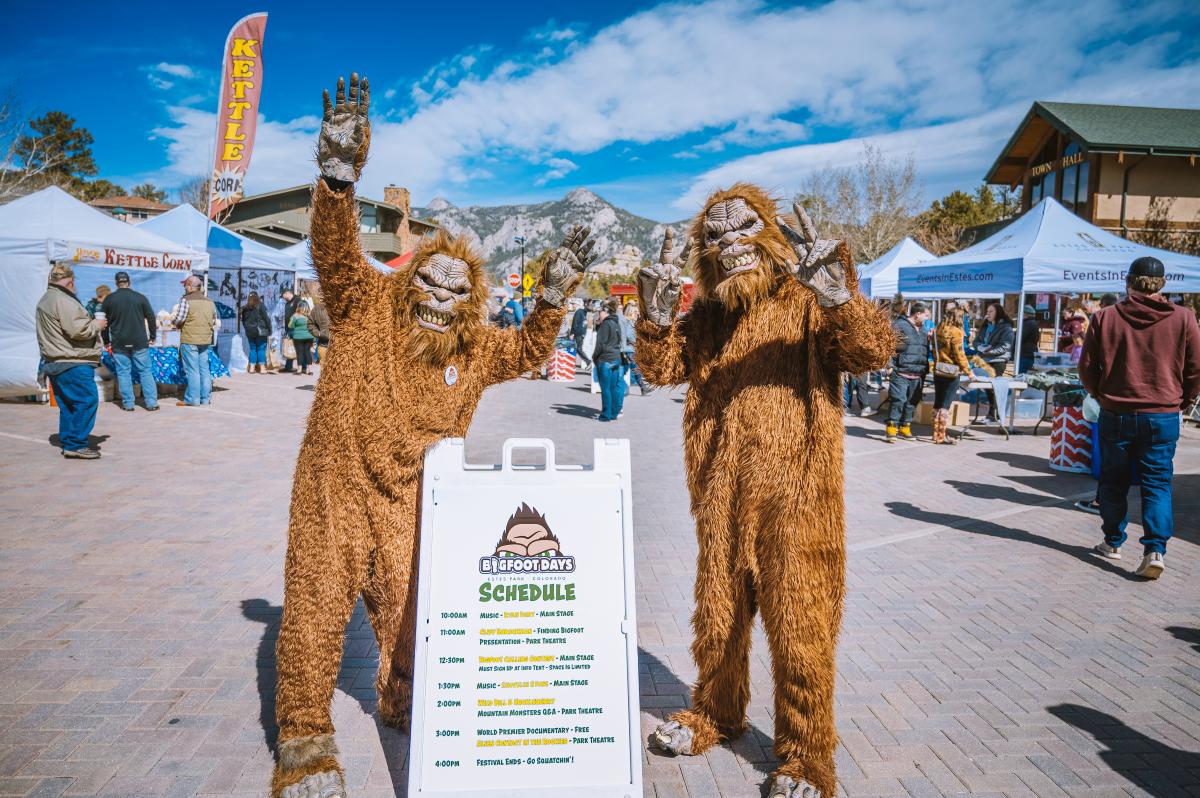 Learn about North America's most mysterious creature at Bigfoot Days on April 15, featuring appearances and talks from Television Bigfoot Celebrities & Experts, live music, outdoor-themed activities for the entire family, craft and food vendors, a Bigfoot calling contest, area Bigfoot tours, and much more! It's gonna be weird. In a good way. 
Pro-tip: Have an open mind—and keep your camera handy, and check out our Guide to Finding Bigfoot in Estes Park.