When the sun is shining and the warm weather hits, you'll see Coloradans looking for a sunny patio to even out their well-earned goggle tans. What's better than enjoying a crisp, citrusy beer or a salt-lined margarita on a charming patio after a long day of hiking? If al fresco dining and drinking sounds like something you need to be a part of (which it should, especially right now), here are some of the places we find ourselves.
The Dunraven at The Estes Park Resort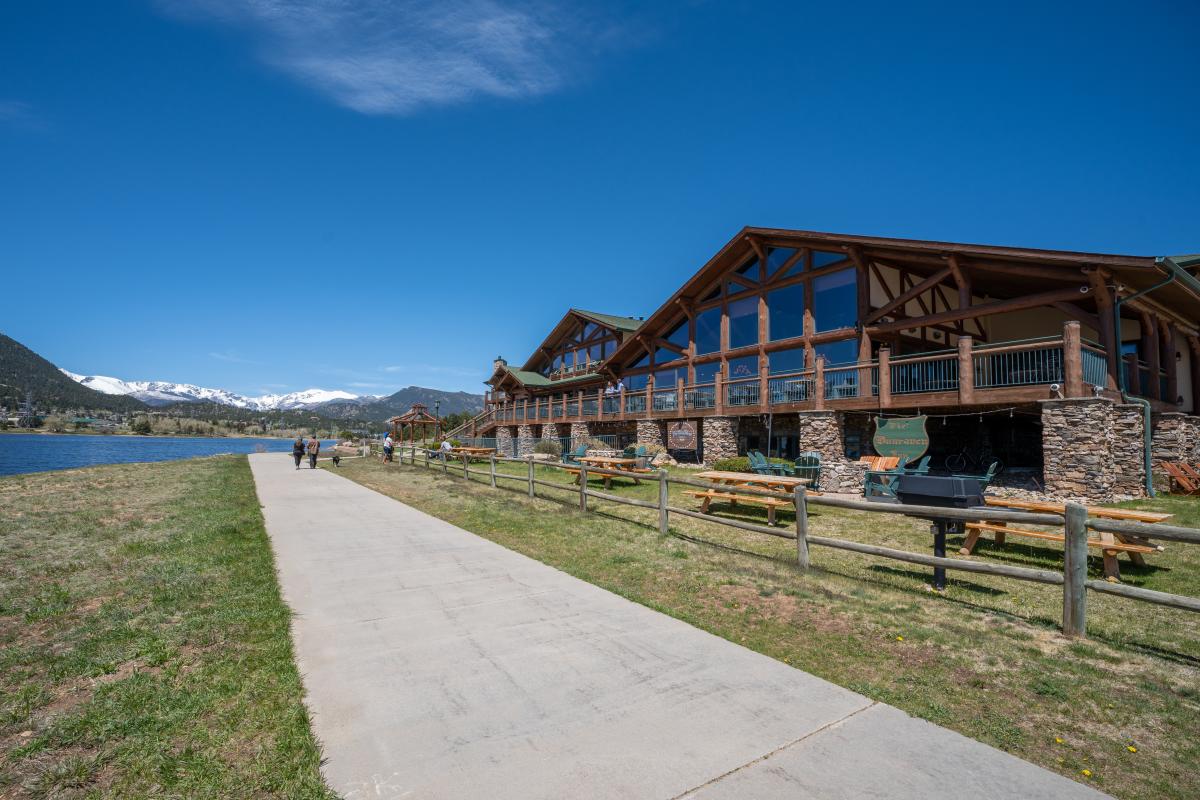 Enjoy a happy hour or brunch right in the shore of Lake Estes, with fascinating views of the mountains, including Long's Peak- it doesn't get better than that! 
Our Pick: Moaning Lisa Martini- Vodka, pomegranate liquor and orange juice, - so simple yet so tasty!
Avant Garde Ale Works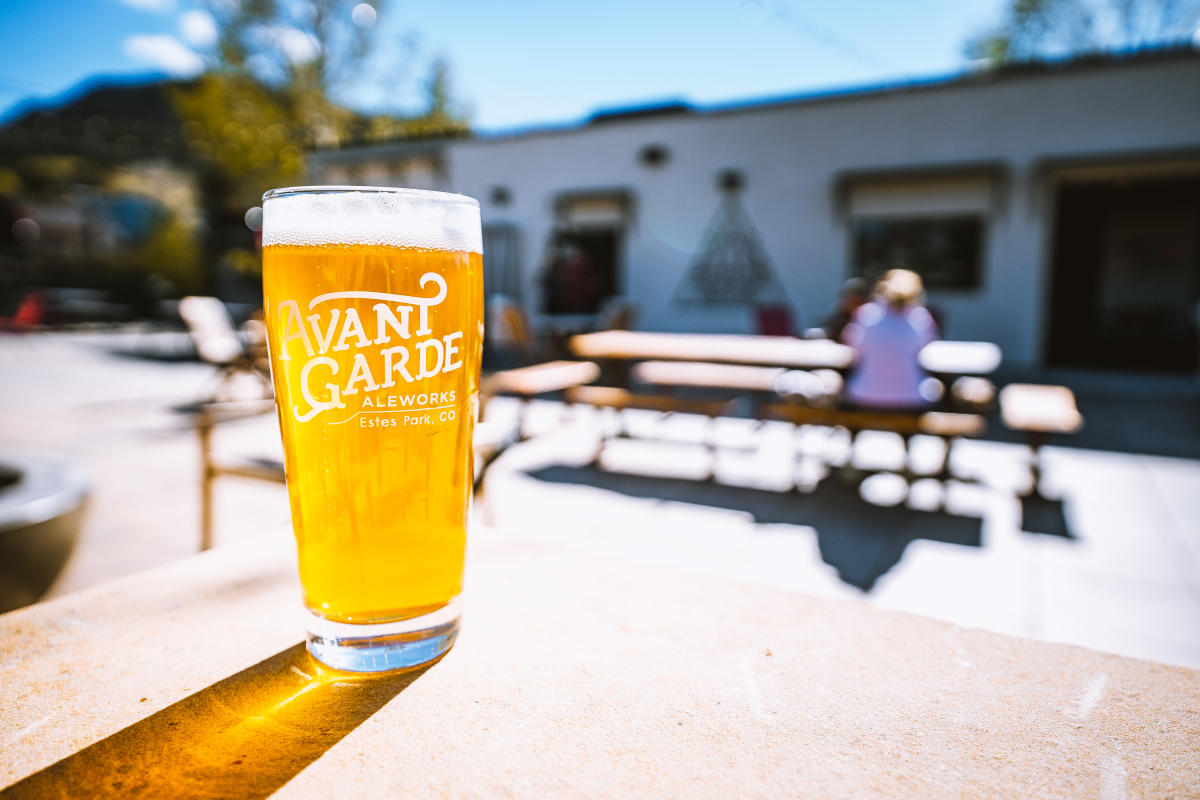 There's nothing like having a beer after a long day of exploring and adventure. Located off of Highway 7, their patio offers an intimate and spacious atmosphere, included with some pretty awesome views. Their beers are brewed on-site with refreshing Rocky Mountain water and rotate depending on the season and availability.   
Our Pick: The Rosé- fermented with wine yeast to create a super dry imperial seltzer with notes of hibiscus and strawberry.
Poppy's Pizza & Grill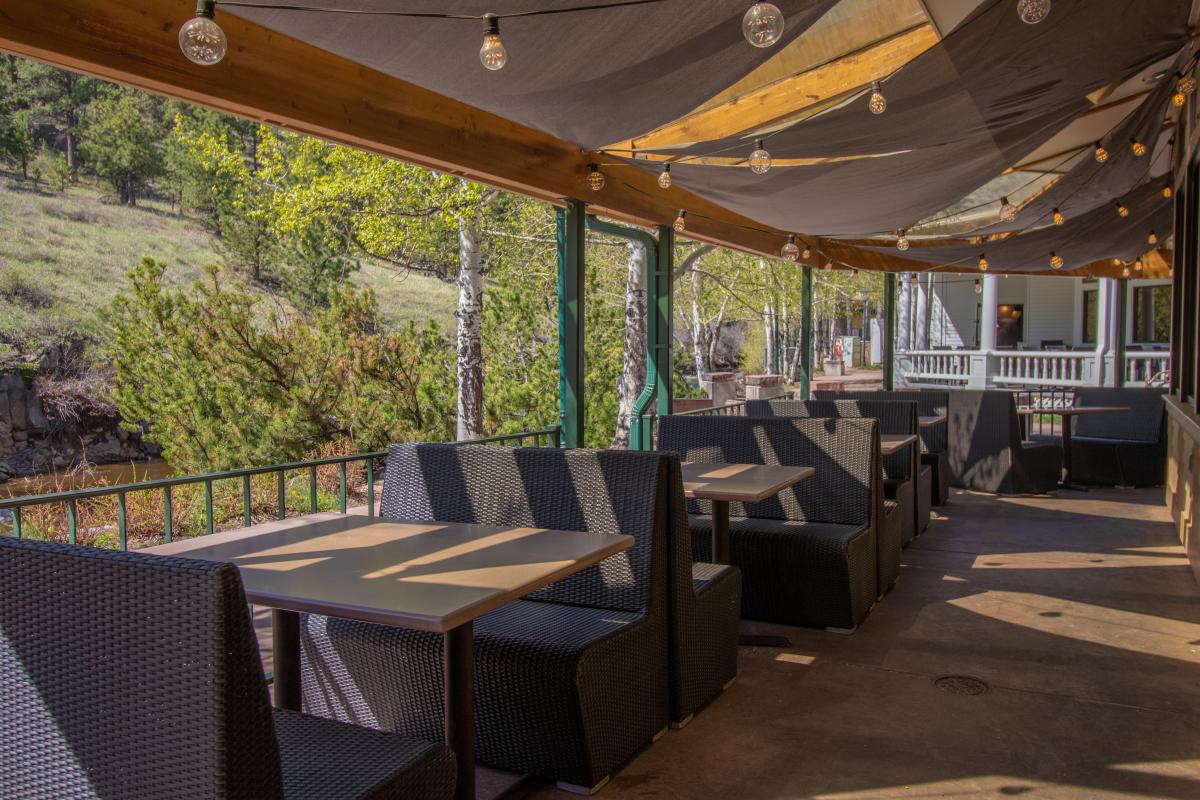 Poppy's is in the heart of downtown and its picturesque patio backs up to the riverwalk. From pizza to burgers to sandwiches, it should be no surprise that their extensive food menu (perfect for the whole family) carries over to their sweeping beer selection (perfect for you).
Our pick: A Poppy's favorite is the Trappist Ale - a beautiful combination of fruity accents, light hop bitterness and a dry finish.
KIND Coffee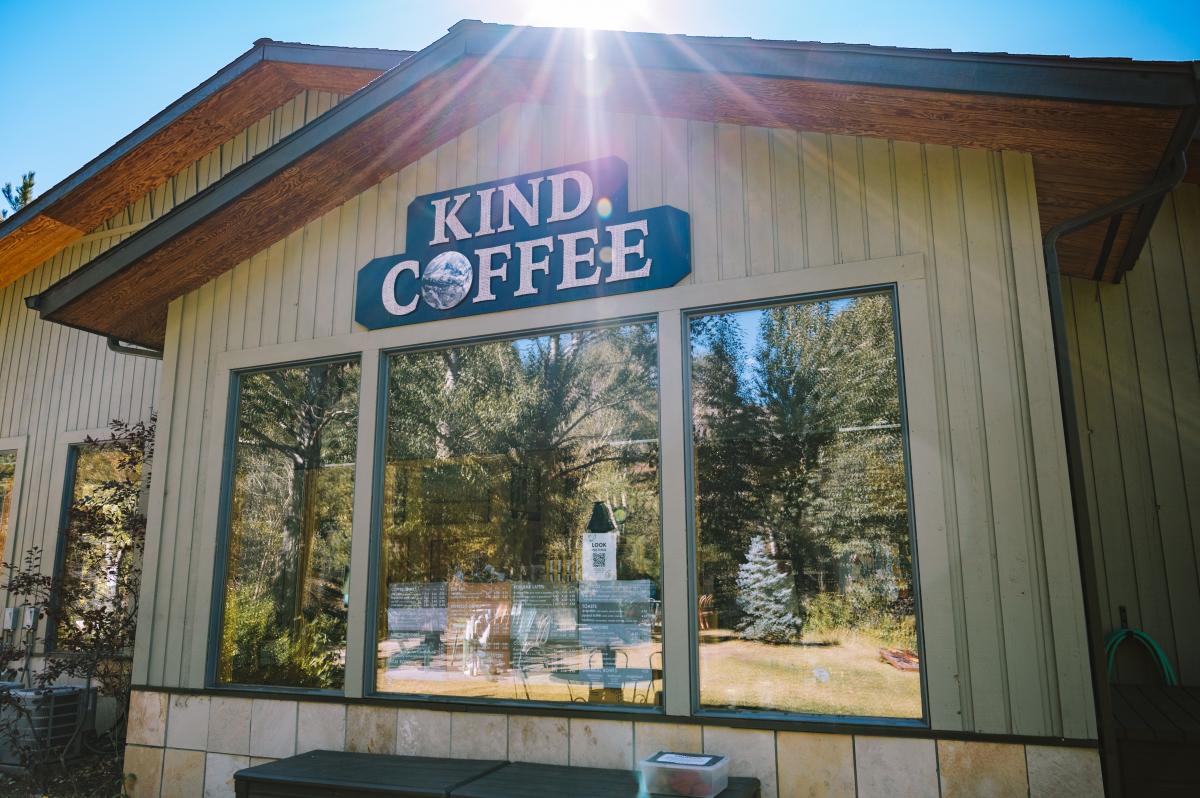 Do you prefer coffee over cocktails? Or maybe it's 9 am, which some may say could be too early for a drink. Kind Coffee has a relaxing patio along the riverwalk where you can enjoy your choice of chai latte, americano or smoothie (to name a few) while you watch the water happily hop over the rocks. Contrary to their name, they make a mean breakfast burrito to pair perfectly with your refreshing drink. Backing up their mission of promoting a sustainable environment, they sell certified organic and fairly traded coffees, which is a mission we LOVE to support.
Our pick: The KIND latte is a must this spring with its sweet and unique undertones. They toss some magic (aka cinnamon and sugar) into the espresso before making the latte and voila! The perfect springtime drink.
The Barrel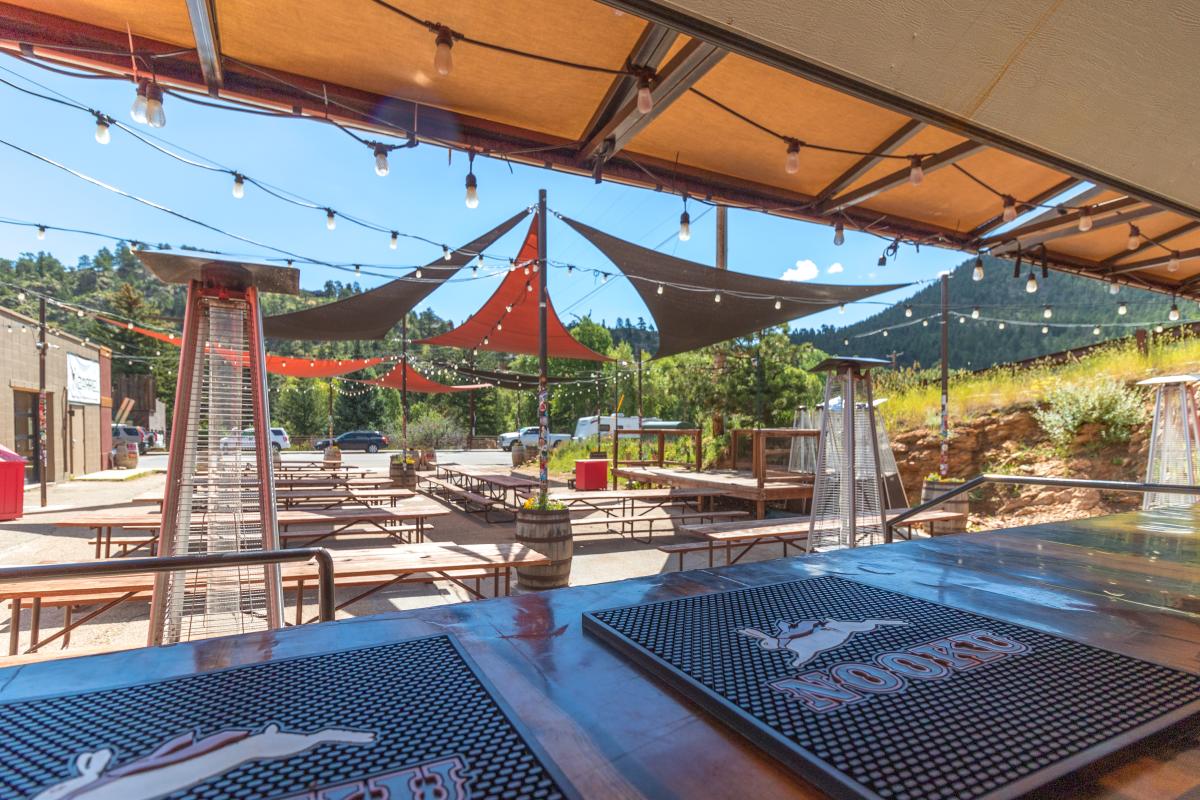 The Barrel is Estes Park's original craft beer garden and hall with long picnic table indoor/outdoor seating and tons of beer on tap. If hops aren't your thing, they also have a fun selection of sodas, spirits, and wine to quench your thirst. The Barrel makes sure you're entertained while you sip with yard games and a delicious food truck – someone might even let you pet their dog! Fun fact: This is the only place in town where you can get kombucha on tap!
Our pick: With fresh citrus fruit notes and hazy orange color, Rock Cut Brewery Galactic Portal New England-style IPA is an ideal go-to beer for Spring. If hazy isn't your jam, then cracking River North Colorado IPA will remind you of fresh cut lawns and fields of wildflowers.
La Cabana Mexican Bar & Grill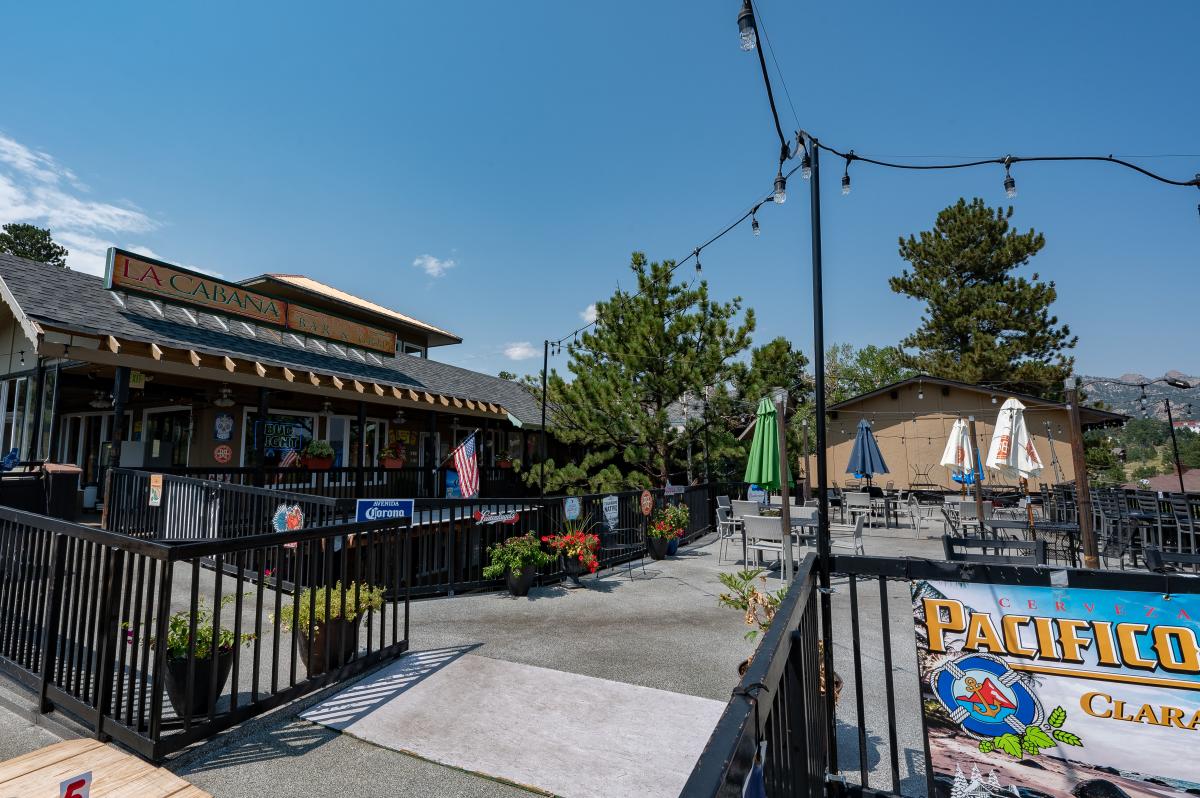 While La Cabana is more of a rooftop deck type of patio, it still has to be included because you just can't beat these views. Overlooking town and the Estes Valley, sipping a massive salt-lined margarita, enjoying your favorite Mexican dish – there's nothing better.
Our pick: The Milagro Margarita is a definite thirst-quencher made with Milagro silver, fresh lime juice & agave nectar.
Rock Cut Brewing Company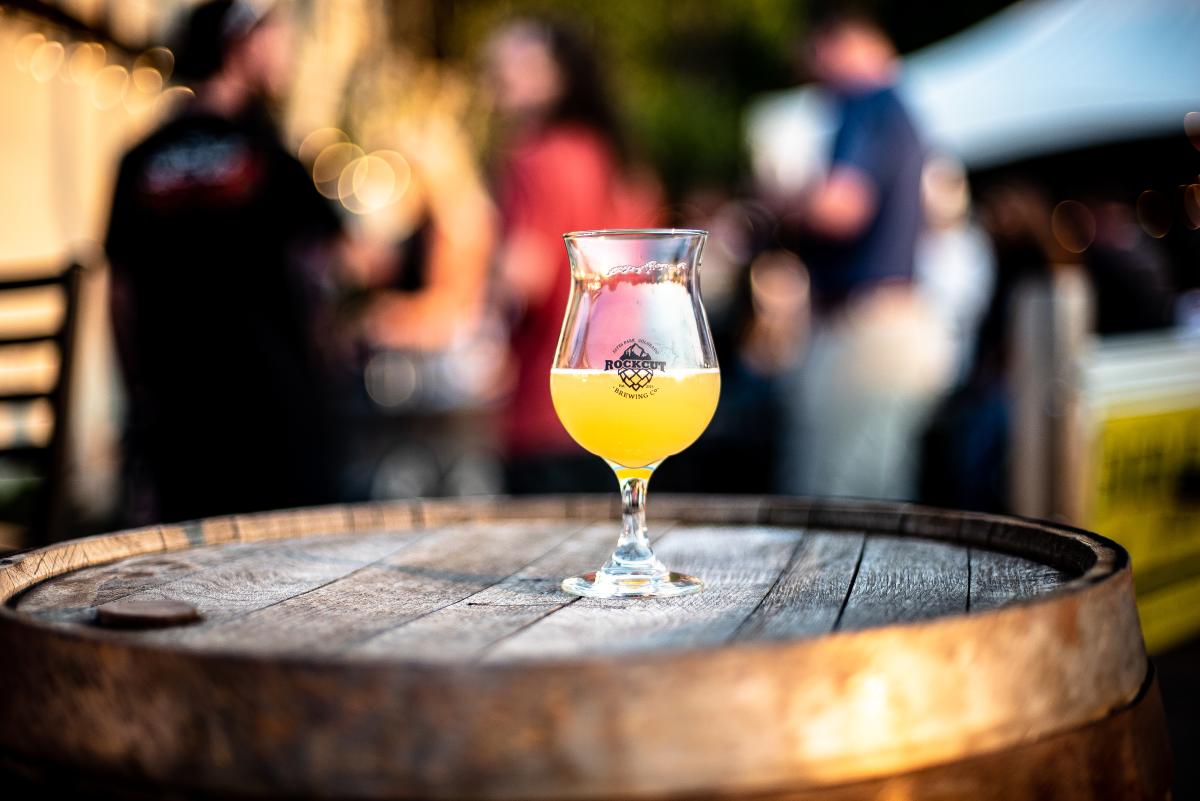 Catch a beer on your way back from the park and enjoy some of the best vibes in their outdoor patio. They are extremely family and dog friendly and you will always find a good food truck on site to pair with your favorite sud!
Our Pick: Galactic Portal Hazy IPA - known for notes of citrus, passionfruit and pineapple, this beer has a full palate roundness and soft mouthfeel
The Grubsteak Restaurant
We all know firsthand about the powerful Colorado sun. Located right on Elkhorn Avenue, Grubsteak's covered back patio gives you a secluded feel and lets you escape the sun while still enjoying the crisp spring air. Pair your wild game steak or your piled-high burger with your choice from a multitude of local beers and microbrews.
Our pick: the Mountain Mary. Their version of a Sunday classic, served every day. Vodka (try their fresh jalapeno infused vodka!), mesquite rimmed pint glass and house-spiced bloody blend. Garnished with pepperoncini, blue cheese stuffed olive and smoked elk sausage.
Claire's Restaurant & Bar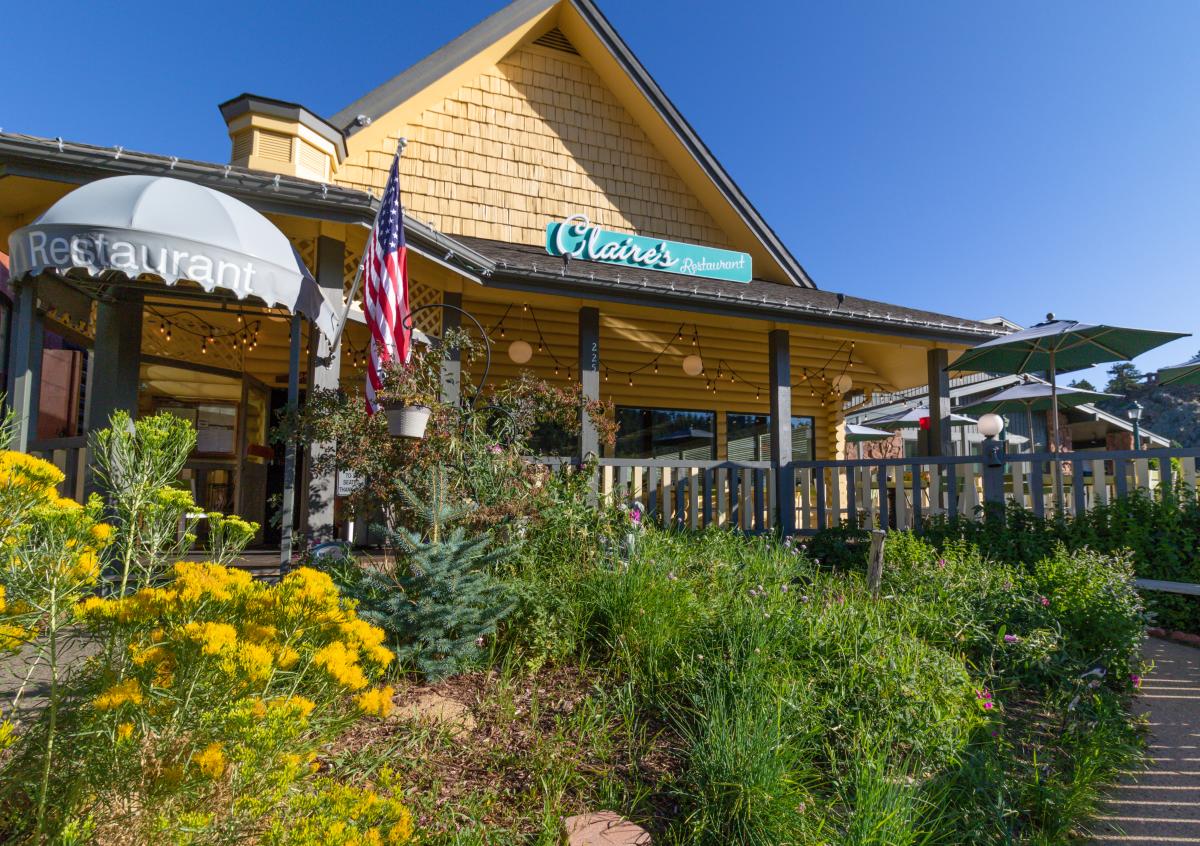 Locally known as Claire's on the Park, the patio here gives you the best cozy mountain town feel and will have you feeling as though you were just invited into someone's quaint home. Overlooking Bond Park, it's easy to relax while enjoying your breakfast, lunch or dinner and sipping on a refreshing mimosa or one of your other favorite drinks.
Our pick: The best deal every season is the 2 for 1 mimosas Claire's serves every day (until 2 pm)! You have your choice from orange, cranberry and pineapple juices, which are all fit for the spring!
The Post Chicken & Beer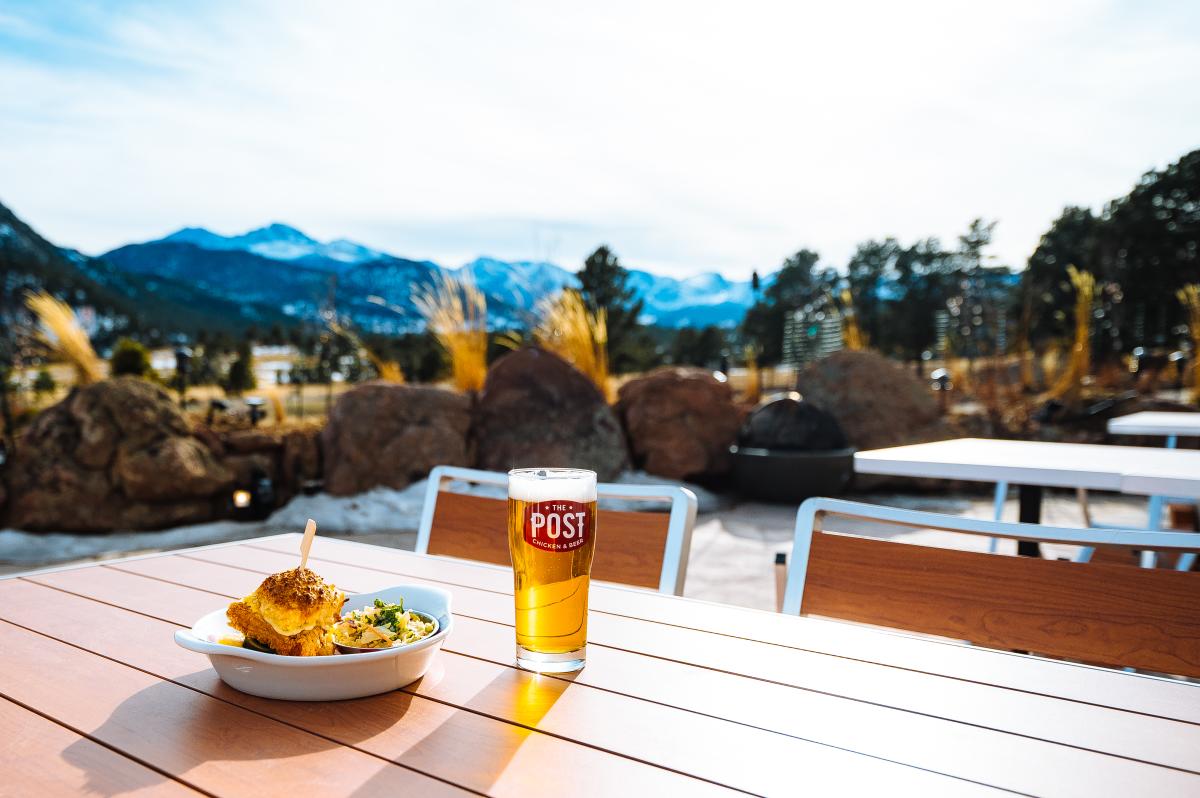 Located on the grounds of The Stanley Hotel, their patio offers breathtaking views of Longs Peak. Besides they're famous delicious chicken, they offer a wide variety of beers and not beers. On weekends they offer a great brunch menu, perfect to start off a day of discovering or ending a sunrise hike. 
Our Pick: The Post Old Fashioned- Four roses bourbon, cinnamon syrup, angostura, rosemary
Bird & Jim
They offer the best farm- to- table meals in town, and also happen to be located just outside of Rocky Mountain National Park. Their patio has been recently been renovated to offer more protection from the elements while still enjoying the cool breeze and natural atmosphere. 
Our Pick: Sky Pond Splash- Bourbon, elderflower, lemon, agave and cucumber- so refreshing!
A restorative patio drink feels like the best well-earned reward after a day spent hiking around town or on the trails.