Your luggage is packed, the car is fueled up, or you might have plane tickets in hand. Either way, you're ready for your trip to Estes Park! While astonishing views and fresh Rocky Mountain air are surely in store, there may be a few things you haven't planned yet. 
Step 1:
First and foremost, make sure you get your reservation to visit Rocky Mountain National Park.
Up until October 22, if you plan to enter Rocky Mountain National Park, there are two things you will need: a timed-entry permit and a park pass or entrance fee. Timed-entry reservations are required from 9am to 2pm, however, if you plan to access Bear Lake Road, you will need a reservation between the hours of 5am and 6pm. You can make your timed-entry reservation online up until 5pm the day before your trip to the national park, but we recommend securing your permits as soon as possible, as they book up quickly. 
Here's everything you need to know about the reservations system in RMNP.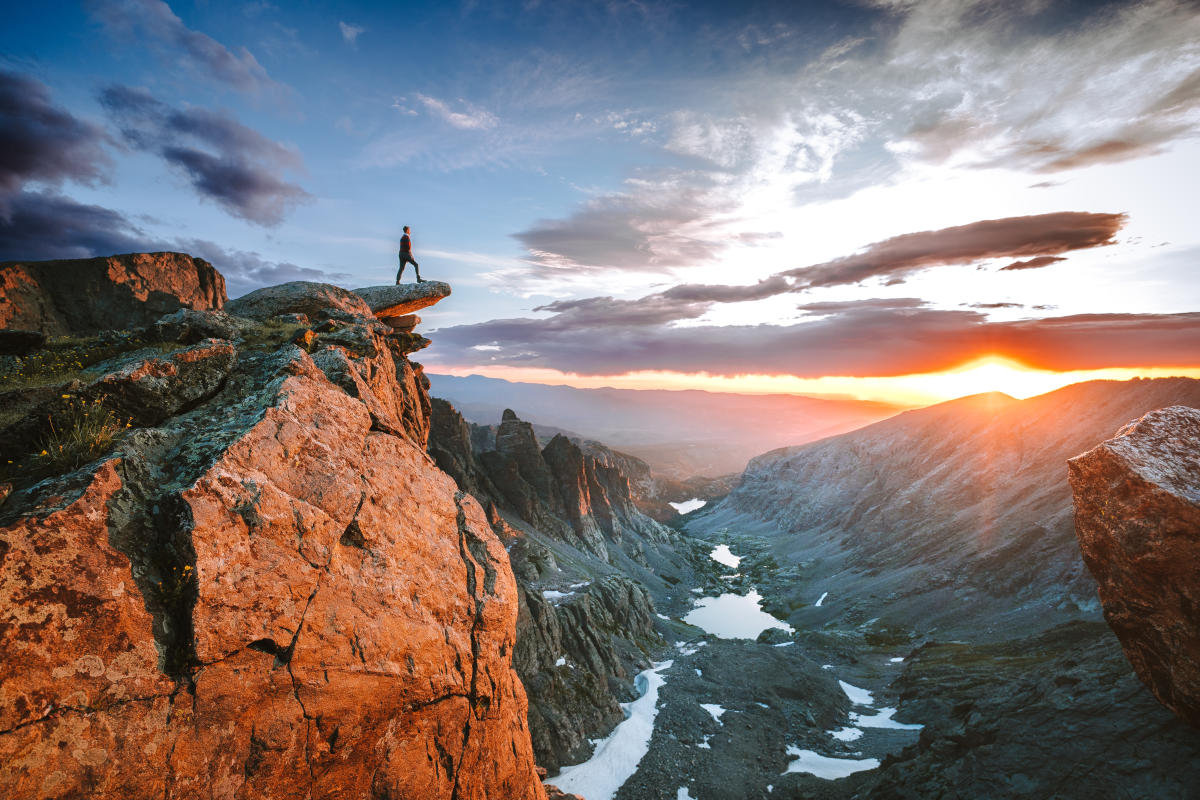 Step 2:
Now for the fun part! Here are some activities you must check out.
It wouldn't be a complete trip to Estes Park without some hiking, and now that you have your park reservation, you have plenty of options. Rocky Mountain National Park has something for every level of hiker. Here are some hiking suggestions for your skill level and interests!  We also like to show off our charming downtown. Elkhorn Avenue is home to quaint shopping and dining that you simply cannot miss.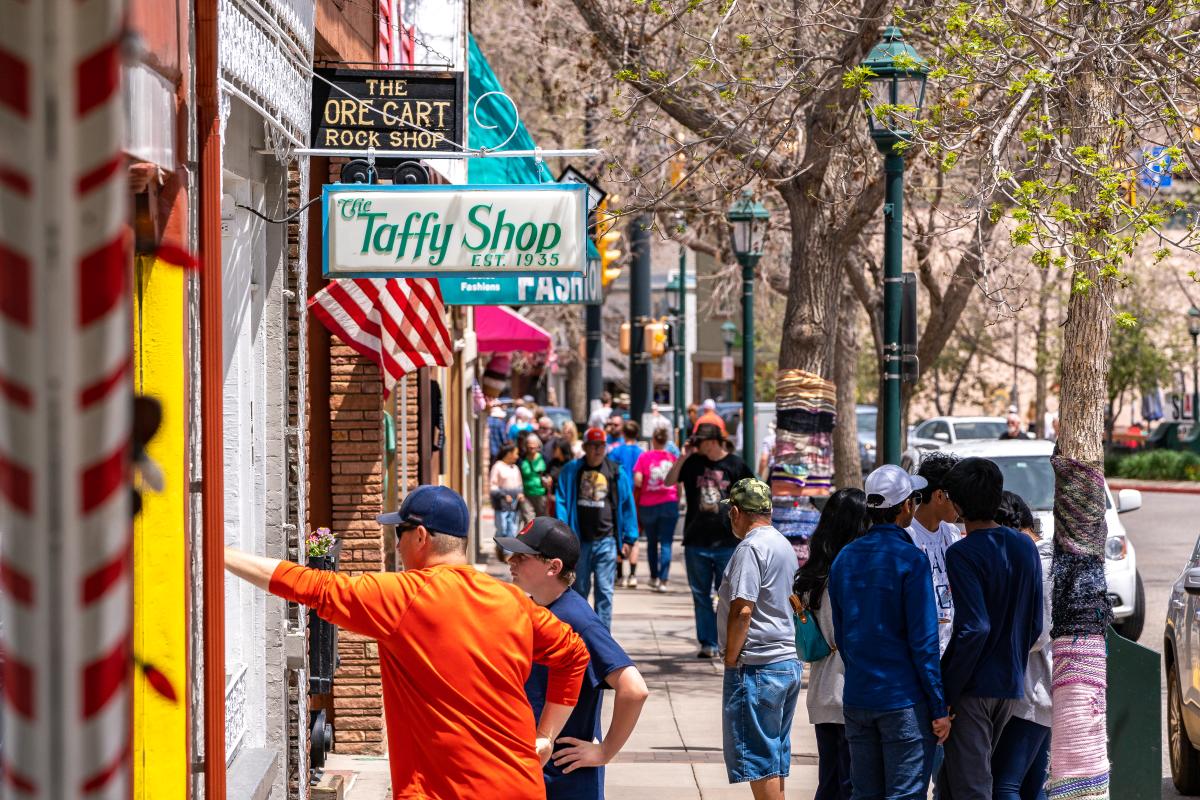 Although we can't get enough of the main street, there are plenty of hidden gems to check out just off the beaten path. The Highway 7 Corridor is home to family-owned dining, shops, and breweries, many of which are where the locals hang out…and for good reason. As you travel west on Elkhorn Avenue, towards Rocky Mountain National Park, there are several spots you won't want to miss. From more shopping and dining, to art galleries, and even a natural outdoor amphitheater, here's what you'll find on a different side of downtown. 
Still not ready to hit the hay? Estes Park has plenty of live music and events. Take a look at our Events Calendar to make sure you don't miss a beat.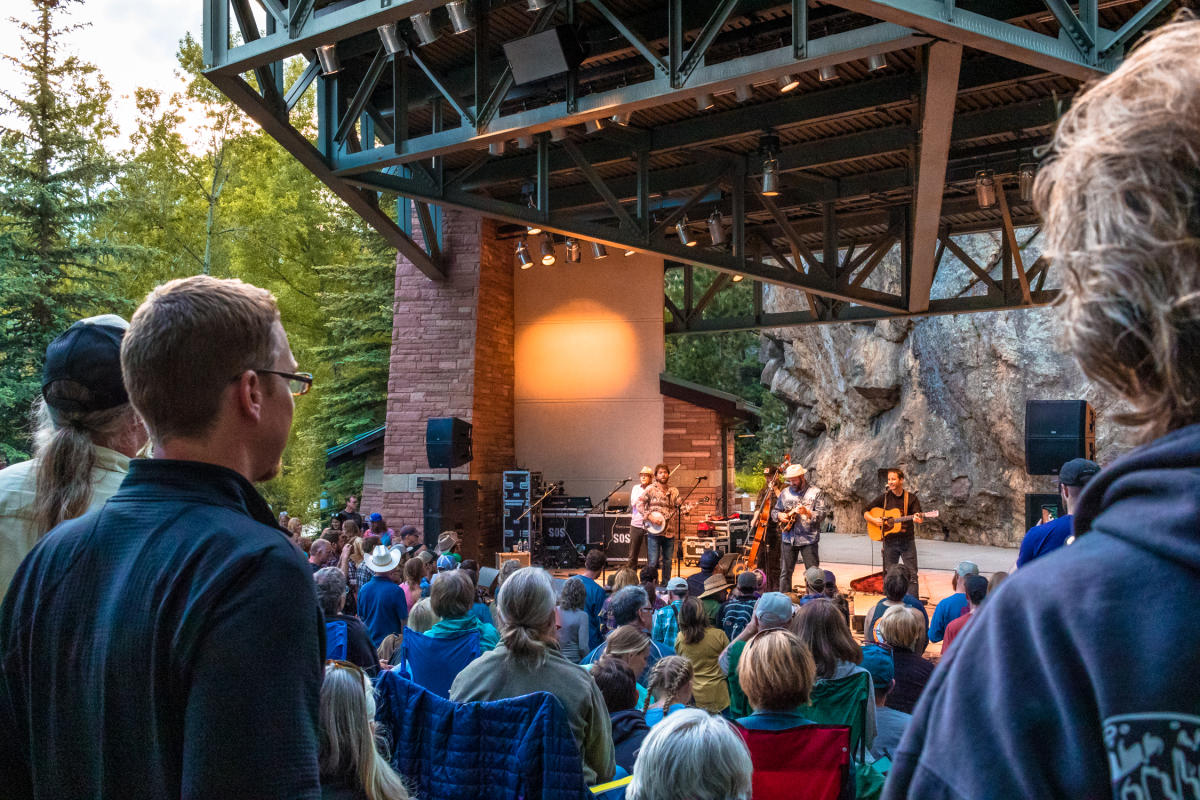 Step 3:
Parking and Shuttles…We know this part is a little humdrum, but it's certainly important.
Your time in the Rockies is all about peace-of-mind, and we work to make the sometimes daunting task of parking as stress-free as possible. Estes Park offers several free parking options, as well as many lots in the heart of downtown where you can park for a fee. 
Free Parking 
Estes Park offers two large lots for free parking which still get you an arm's reach to downtown. 
Tired of walking? Try the Stanley Fairgrounds/Event Center Park-and-Ride lot located at 1125 Rooftop Way. Only a mile from the center of downtown, this lot offers access to two different shuttle routes with several convenient drop-off locations. Long Drive? This lot also provides access to public restrooms.  
Another great spot for free parking is at the Riverwalk Parking Structure. Here you will find 415 parking spots as well as public restrooms. Just around the corner, at 500 Big Thompson Avenue, you will find the Estes Park Visitors Center which provides you with free wi-fi and information. 
Once business is taken care of, from this lot, you will have access to all six town shuttle routes as well as the downtown trolley. 
There are also a few lots located right downtown offering free parking, some all day, others with time-limits. You can find a list of those lots here, but remember they tend to fill up fast so you may want to set aside some extra time. 
Paid Parking 
When visiting Estes Park during peak season, remember that many of the parking options will require you to pay. From 10 am-5 pm between May 28th and Oct. 17th, most of the lots located downtown will cost you $2 per hour. Luckily, you will be able to easily pay using one of the many kiosks located throughout town or, right from your phone on the mobile app. The Estes Park Events Complex also offers overnight parking for a fee of $10. Here is a list of paid parking lots in Downtown Estes Park. 
You can also find up-to-date parking availability and pay for your parking using the Estes Park Parking App. 
Shuttles in Estes Park 
Here in Estes Park, we are all about accessibility and sustainability. Estes Transit offers several routes throughout town, including the charming Downtown Trolley. Offering plenty of drop-off and pick-up options, these shuttles get you where you need to go. Plan your shuttle rides.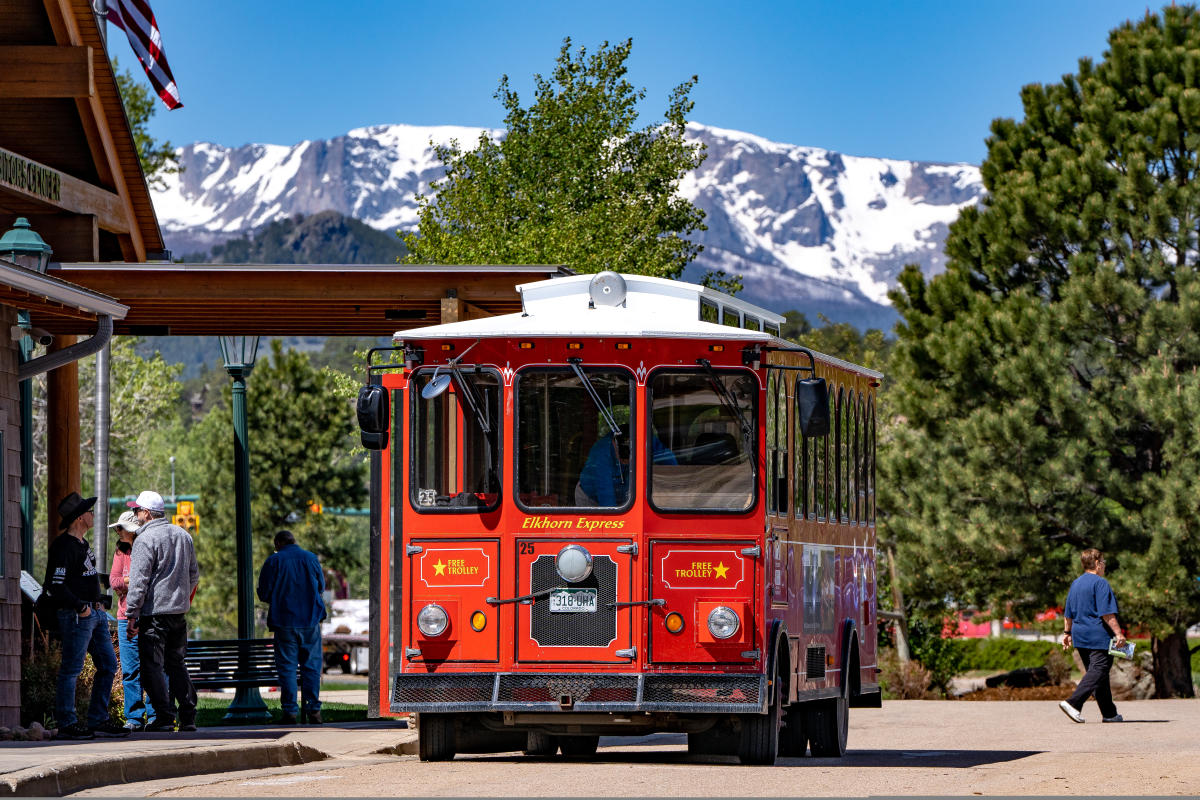 Parking and Shuttles Inside RMNP 
2023 Hiker Shuttle 
All set to explore the park but need a ride? The Hiker Shuttle can help you! Picking you up from the Estes Park Visitor Center, the Hiker Shuttle will bring you right to the Bear Lake Park & Ride where you will be able to pick up another shuttle, and access many of the park's gorgeous trails. Keep in mind that you will still need a reservation fee and a valid park entrance pass to ride the Hiker Shuttle. Find more information about prices, reservations, and pick-up and drop-off times here.  Once you've made it into Rocky Mountain National Park, avoid the stress of parking and traffic with the park's free shuttle services. 
RMNP Free-Shuttle Services
RMNP offers two shuttle routes from the Park & Ride. The Bear Lake Shuttle route makes stops at the Bierstadt Lake Trailhead, the Glacier Gorge Trailhead, and Bear Lake. The Moraine Park Shuttle Route makes stops at Sprague Lake/Glacier Creek Stables, Hollowell Park, Tuxedo Park, Moraine Park Campground, Cub Lake Trailhead, and the Fern Lake Bus Stop. 
Check out this link for more information on RMNP's shuttle services and schedule. 
Step 4:
Forget something? Don't worry! 
Traveling is a lot of work and we certainly know how it feels to forget something you need, but don't fret, Estes Park has plenty of spots in town where you can grab all your essentials. 
Just off Highway 7, you will find the Dollar General. Perfect for a quick pit stop to grab a toothbrush, snack, toiletries, and items you can't go without like socks and underwear– not to mention, their parking lot has a great view! 
Whether you're picnicking or grabbing some snacks for the hotel room, we have some fantastic grocery options. Just outside the Beaver Meadows Entrance to RMNP, stop into The Country Market of Estes Park, a family-owned grocery store where you can pick up sandwiches, fresh veggies and meats, snacks, and anything else you might be looking for. 
Still not finding what you need? Try Estes Park Safeway and Estes True Value/Radio Shack located in Upper Stanley Village adjacent to the Stanley Hotel–and if you have that park pass in hand, and realize you're missing some hiking socks, boots, poles, or really anything gear you might want or need, the Estes Park Mountain Shop will fix you up with all your outdoor essentials.