Prepare for an exciting ride as we guide you through the astounding lineup of events set against the backdrop of Colorado's breathtaking mountain landscapes. Get the adrenaline pumping with events like the Estes Park Marathon & Half Marathon, or immerse in the rich musical rhythms at the Friends of Folk Festival. Go full cowboy at the action-packed Rooftop Rodeo or marvel at twinkling holiday lights during Catch the Glow. The list doesn't end there. No matter what your interests are, our event calendar is sure to become your event calendar.  
For the cozy
Winter in Estes is a serene yet exciting time. Bundle up and get ready for a season filled with immersive holiday experiences, whiskey and so much snow-filled fun! 
Catch the Glow Season
November 18-January 1, 2024
The "Catch the Glow" holiday season in this charming town is an enchanting experience that lasts for a full seven weeks, filled with non-stop festive celebrations. There are so many holiday inspired events awaiting you. From the Holiday Makers Market to a Miracle pop-up bar to the beloved Catch the Glow parade, Estes Park for the holidays keeps getting better and better. Prepare to see Bond Park burst with life, especially during two special weekends packed with pure entertainment at Frosty Beer Fest and Glow in the Park Family Day & Sweets Stroll. From November 18 to January 1, you're warmly invited to stroll through breathtaking light displays, take photos in front of life-sized picture opportunities, and be captivated by the massive pole light tree that dazzles with synchronized light and music shows, putting on a mesmerizing performance every half-hour in the evenings!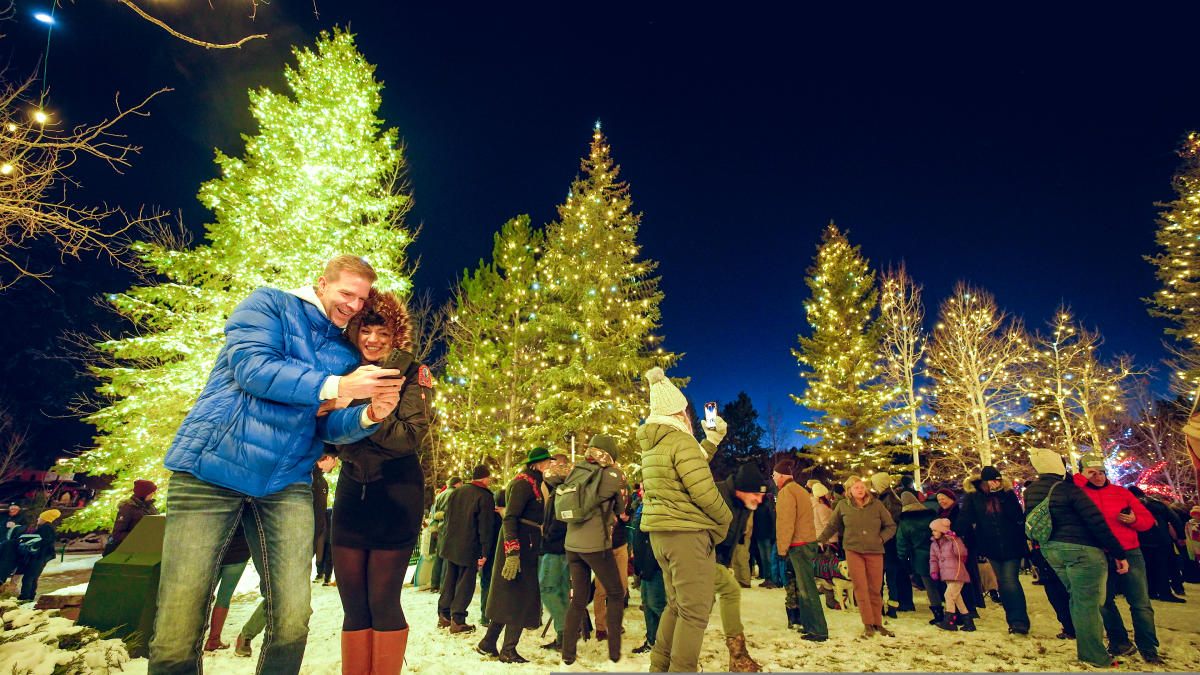 Whiskey Warm-Up
March 2, 2024
Add some warmth to your winter with a splash of whiskey at Whiskey Warm-Up! This event invites you to sample the finest Colorado whiskeys, enjoy live music and explore vendor booths, all set against the stunning Rocky Mountain backdrop in the George Hix Riverside Plaza. Delight in scrumptious treats paired with your favorite whiskey and bring home a bottle (or two) to reminisce about your adventure. Remember the best part about this is that it's an outdoor event, so come ready for some winter weather fun!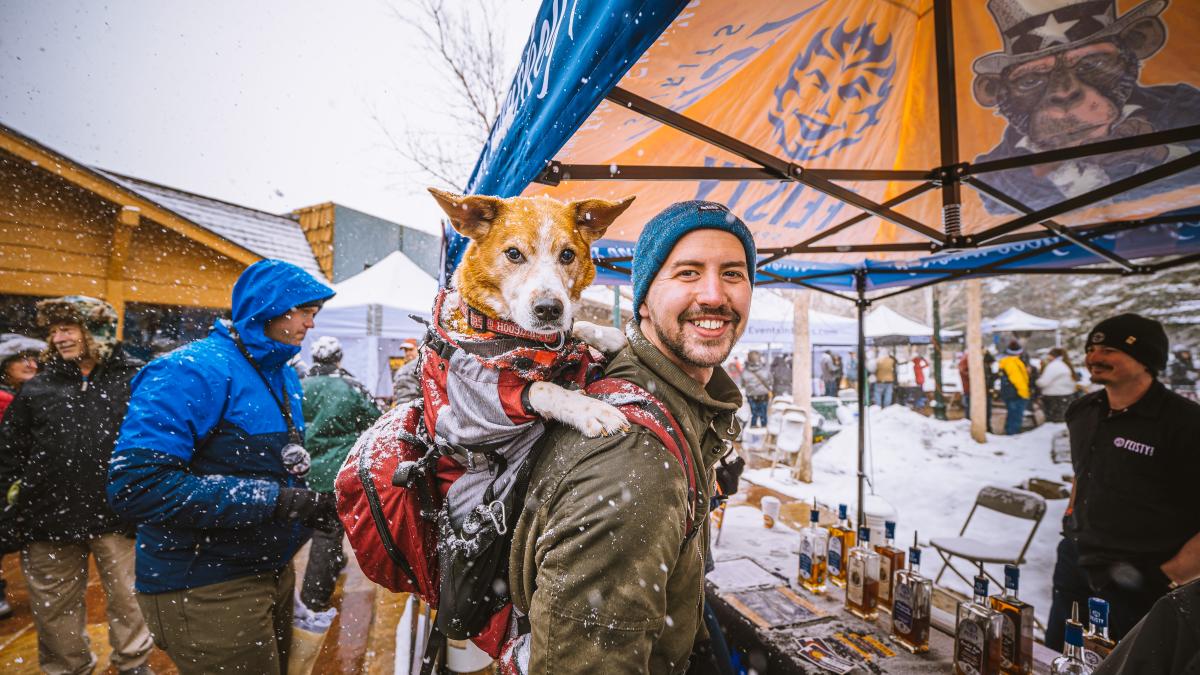 For the Unusual 
While Estes Park is known for its small-town charm, it also comes with lots of spunk. These events are for the weird and the weird-adjacent, which pretty much means everyone! 
Frozen Dead Guy Days
March 2024
This festival celebrates the story of Bredo Morstøl, a Norwegian man who was cryogenically frozen. From funky music and bone-chilling games, to offbeat contests and races, this weekend is an explosion of vibrant festivities. The quirky highlight? The iconic coffin races! Yes, you've read that correctly! Join the crowds cheering on courageous teams of pallbearers as they race against the clock. And to close out the weekend, wear your wackiest clothes and take on the polar plunge, which is exactly what it sounds like!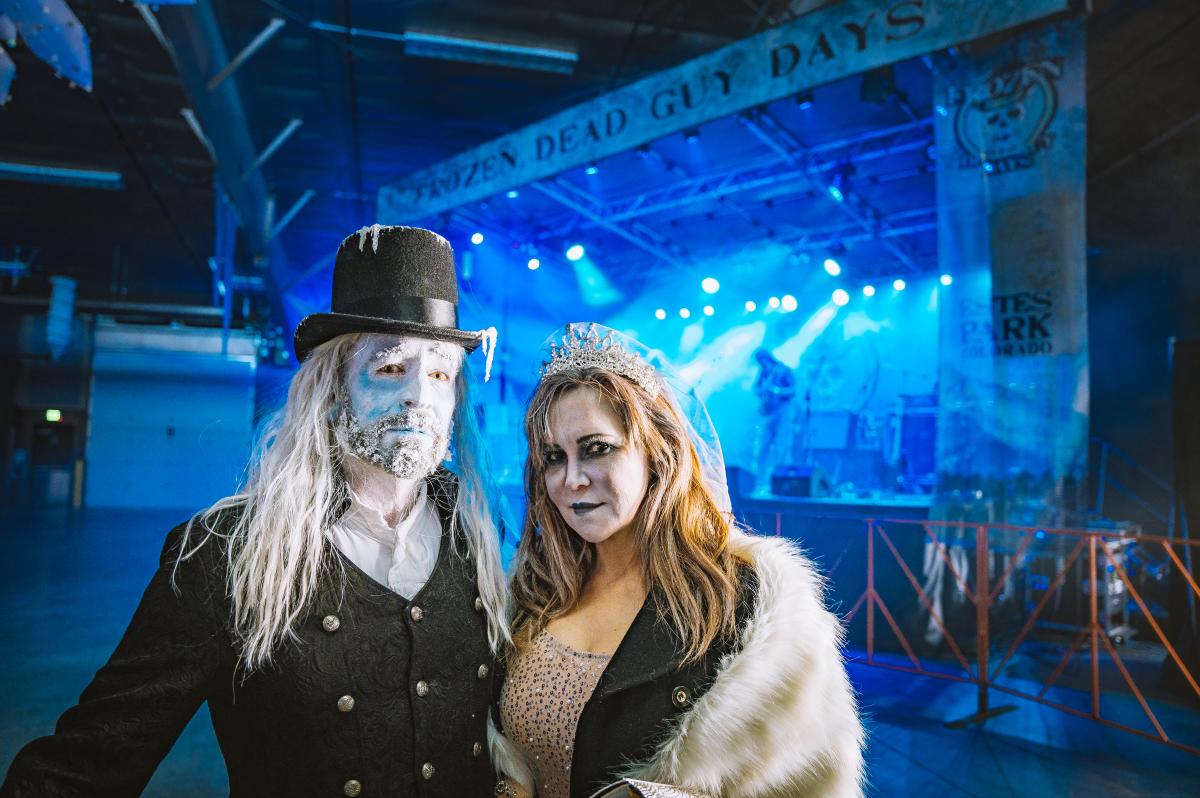 Bigfoot Days Festival
April 19-20, 2024
Bigfoot is coming to Estes Park in April! Kickstart the two-day event with a ticketed BBQ dinner, where you'll get the chance to rub shoulders with renowned Bigfoot enthusiasts. Further, immerse yourself in the free Bigfoot Days Festival on the following day, where the mysterious world of Bigfoot takes center stage. From live talks and appearances by Bigfoot TV celebrities to riveting games, music, crafts, and food, the festival offers an unforgettable experience for all.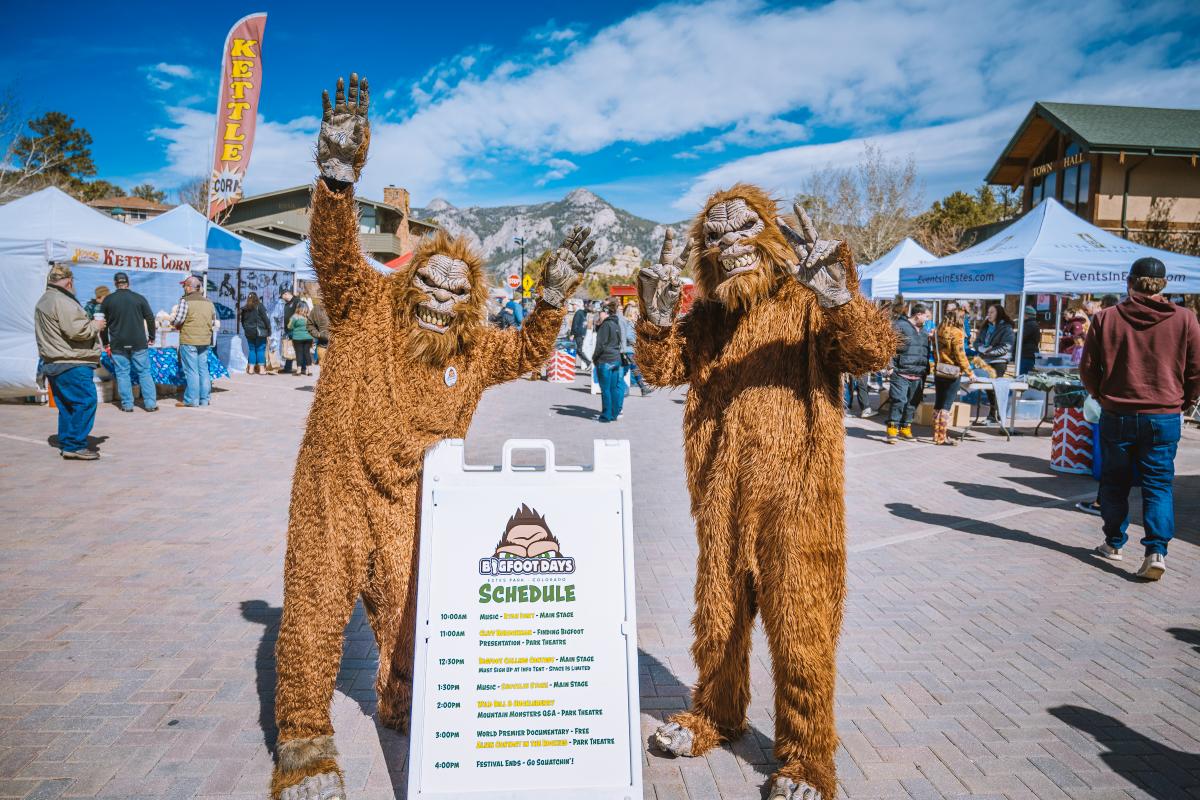 For the Leaf-Peepers
This is our favorite season for fun events in Estes Park because who doesn't love a backdrop of yellow and gold leaves! Compete in the bugling contest at Elk Fest and dance among the gold aspens at Autumn Gold!
Estes Park Elk Fest®
September/October 2024
Estes Park just wouldn't be Estes Park without its resident elk, and that's why every year, this family-friendly festival throws a celebration during the Elk Rut Season– perhaps the most active and fascinating times of year for our elk. From riveting live music and Native American dancing to engaging storytelling, educational sessions, and a fun 5k Rut Run, Elk Fest rolls out the red carpet for its elk.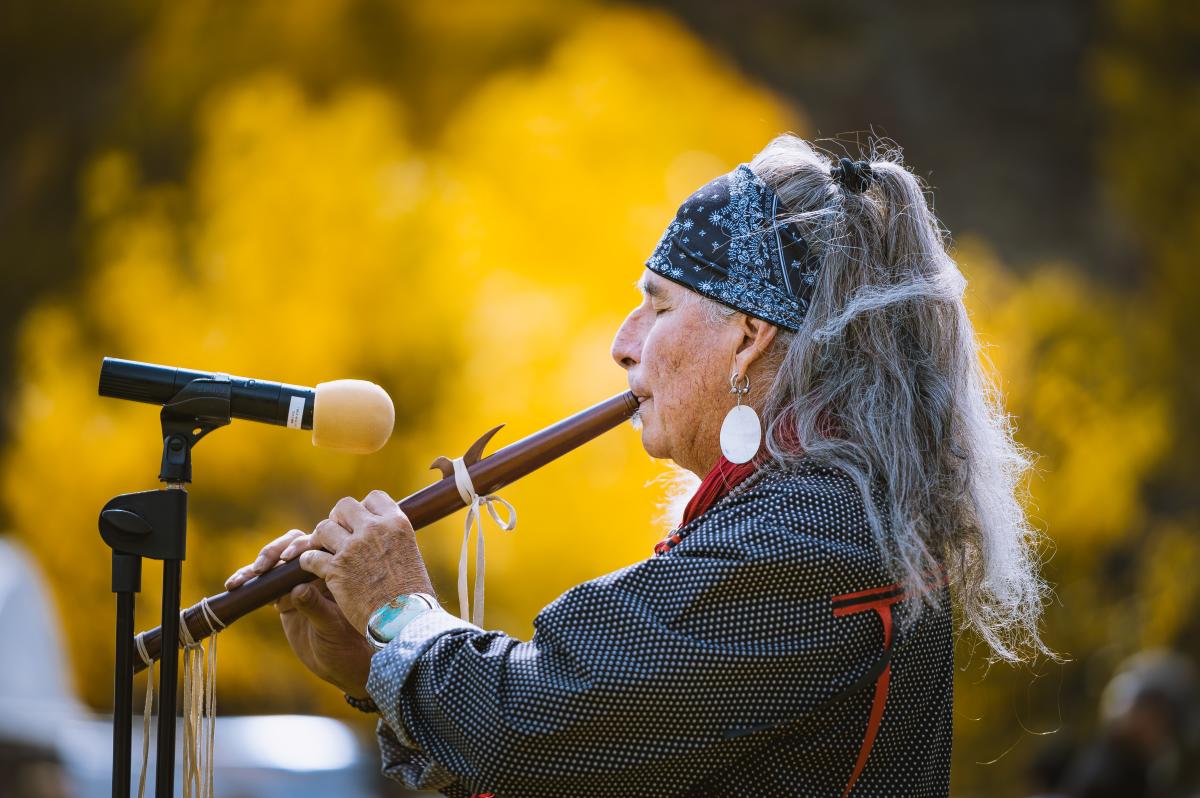 Autumn Gold Festival
September 2024
As if the fall colors weren't reason enough to come to Estes, Autumn Gold is the cherry (aspen leaf?) on top! A festival of beer, brats and bands in Bond Park makes for a great setting for basking in the fall colors. 
For the Active
Take the movement that already comes with a mountain vacation to the next level by signing up for one of these challenging events. 
Estes Park Marathon & Half Marathon
June 15-16, 2024
The Estes Park Marathon and Half Marathon are total Colorado classics! Forbes Magazine even gave them props, ranking them in the top 7 most scenic courses in the USA. Bring the whole gang to Estes Park for a jam-packed weekend of running and mountain fun. Enjoy that crisp mountain air, soak in those epic snow-covered peaks, cruise down to Estes Park valley, run through meadows, and wrap it all up at the track and field finish line.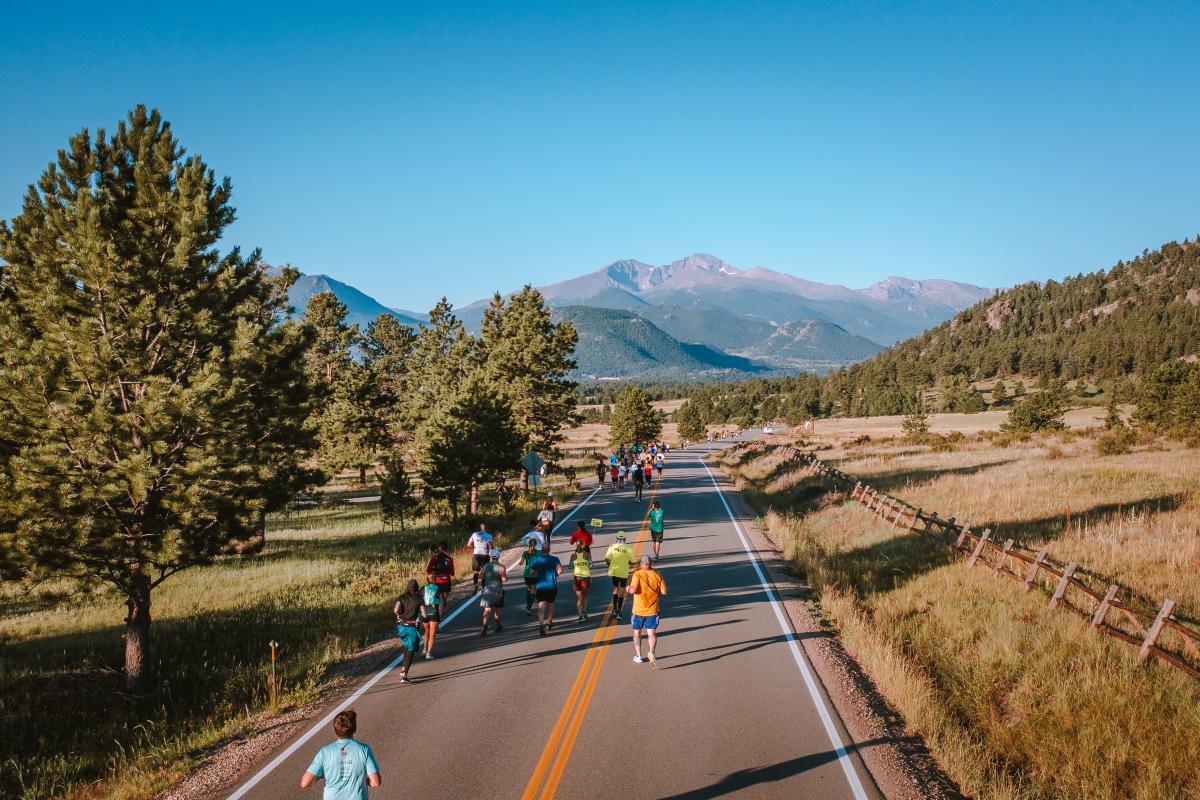 Rocky Mountain Half Marathon
July 28-29, 2024
The Rocky Mountain Half Marathon, 5K, and Elk Double (Half Marathon + 5K) offer you the freedom to select your ideal adventure. This course promises a challenging yet picturesque run along paved roads. It starts and ends at Stanley Park near Lake Estes, ensuring you're treated to breathtaking mountain views. These events are accessible to individuals with strollers and disabilities.
Rocky's Backyard Ultra
Fall 2024
Rocky's Backyard Ultra is a 4.167 mile trail loop consisting of a small section of gravel road and single-track trails. This race runs on the YMCA of the Rockies campus bordering Rocky Mountain National Park. The Backyard Ultra is a form of Ultra Trail race where runners must complete 4.167 miles in less than one hour, every hour, until only one runner remains to complete a lap.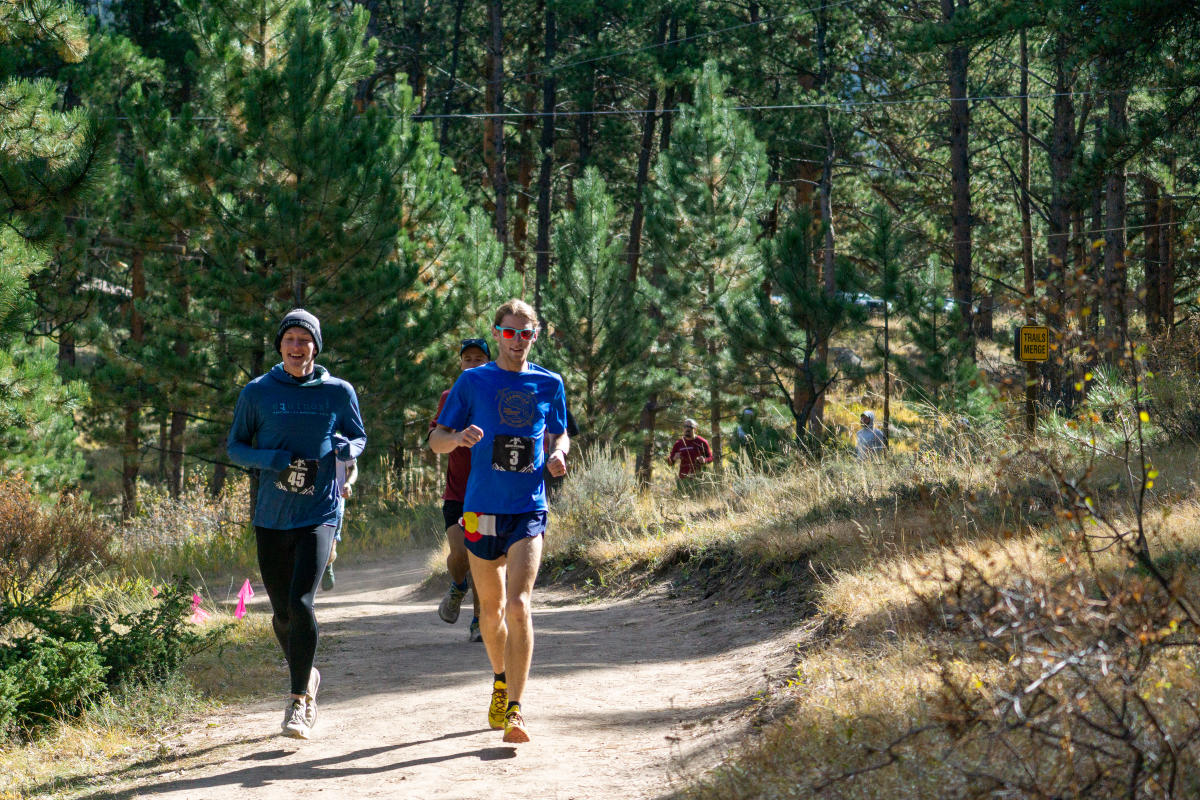 For the Community Seekers
In Estes Park, we value belonging and creating places where we can truly be ourselves! 
First Peoples Festival
January 12-14, 2024
Immerse yourself in a captivating celebration of Indigenous culture at the First Peoples Festival! This festival is an intriguing blend of art, music, language, and oral traditions. The main event, scheduled for January 12-14, 2024, is just the highlight of a series of captivating happenings including educational workshops, artwork displays, and interactive demonstrations.
Pride in the Park 
June 2024
Come show your pride at Performance Park this June! This annual family-friendly event is overflowing with love, live bands, guest speakers and performances, food trucks and so much more!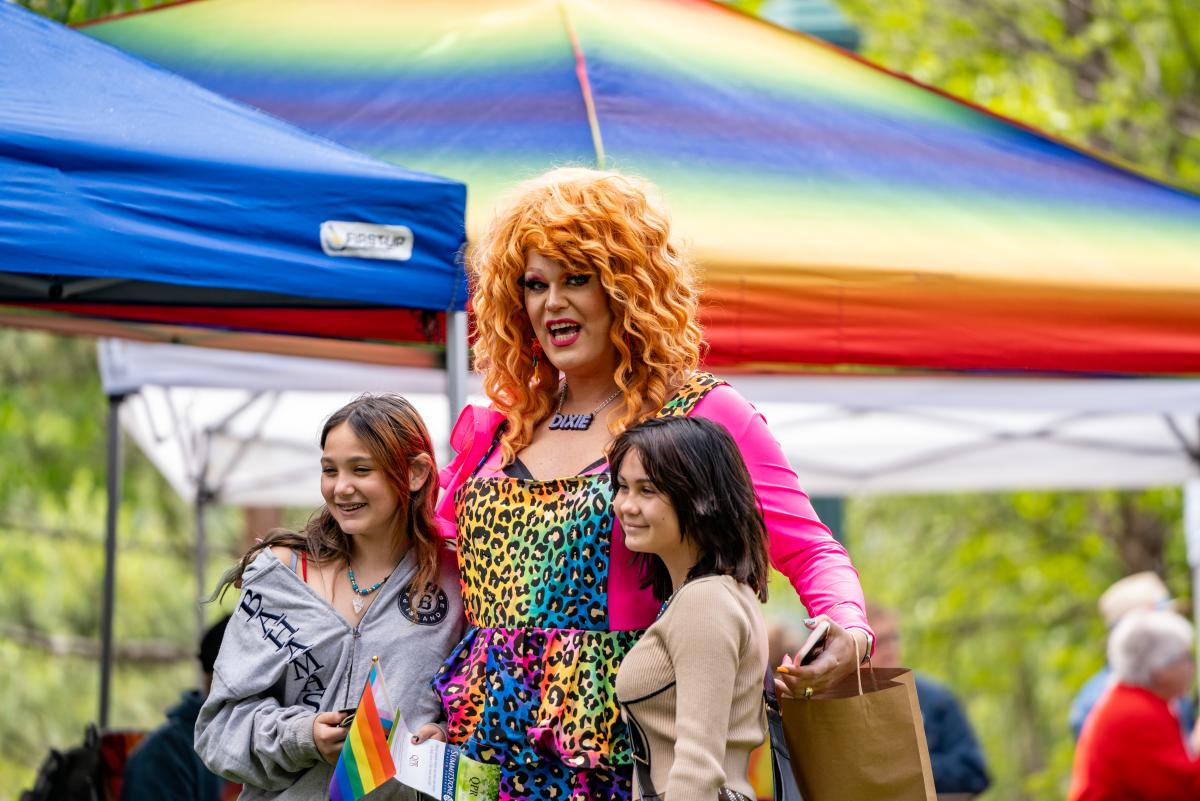 Rooftop Rodeo
July 5-10, 2024
Known as "The Rodeo with Altitude," the Rooftop Rodeo is the rodeo held at the highest altitude in the United States. Unlock your cowboy at events like bareback riding, saddle bronc riding, bull riding, mutton busting, tie-down roping, team roping, steer wrestling and barrel racing!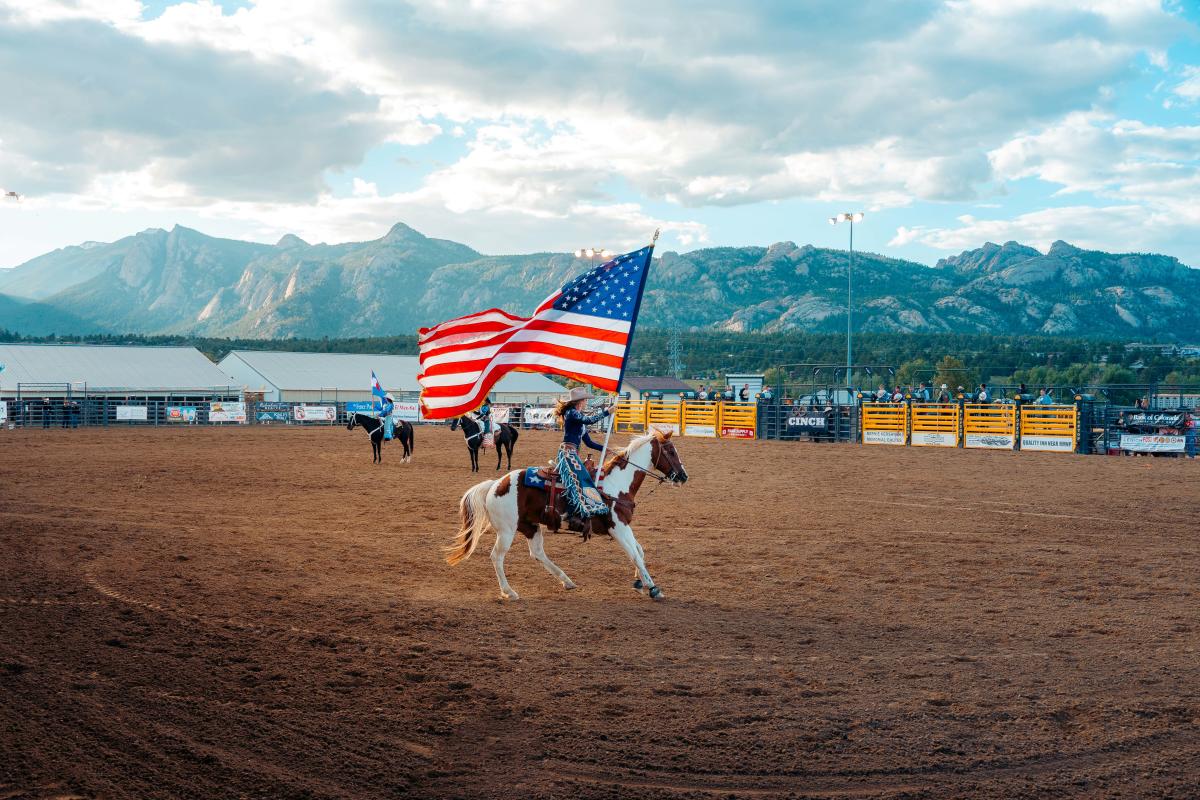 For the Music-Lovers
Of course, almost every event in Estes Park comes with live music but here are a few completely dedicated to the song and dance. 
Snowygrass 
July 12-14, 2024
Set in the stunning Stanley Park, get ready for 3 days at Snowygrass, an Estes Park tradition that showcases some of the area's best roots, bluegrass and Americana singers, songwriters and performers. Bring your picnic blankets, camping chairs and maybe even your camper if you want the full experience of staying on-site.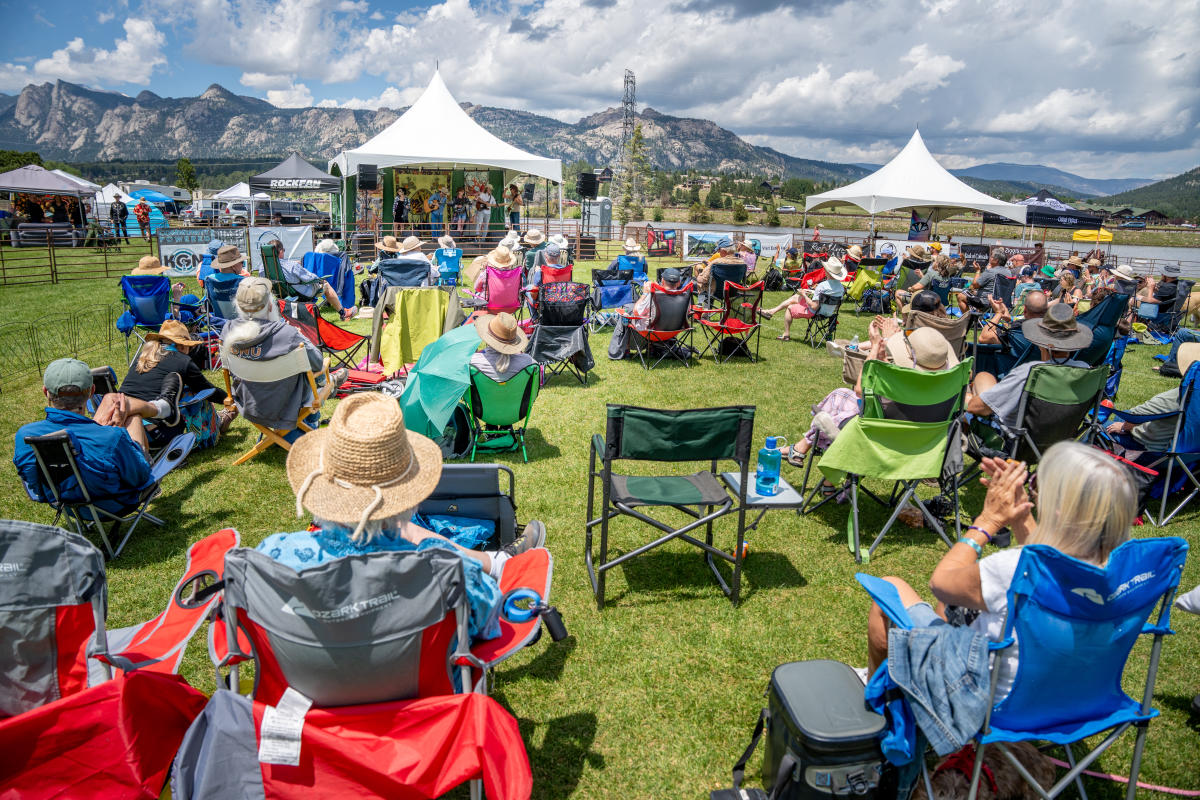 Friends of Folk Festival
June 2024
There is an inexplicable energy manifested at the Friends of Folk Festival, one that can only be attributed to the community's love for local legend Dick Orleans. Dick Orleans' legacy lives on in many ways, Friends of Folk Festival being one. This music-packed event is put on annually at Performance Park, a beautiful amphitheater backed up by a dramatic rock face. Come dance to local and national talent in late June.