Surrounded by mountains, the need to respect and commit to conserving our natural environment is evident in Estes Park. Here's how you can do your part while you're here. 
Nature Bath
We've long known the positive impacts nature can have on your mental health, but did you know that it can also make us more environmentally conscious? Nature bathing is the act of being present in nature and doubles as a meditation practice. This is widely available in Estes – everywhere you go, there's nature! Tag along with Heathen Creek Outfitters for the ideal nature bathing experience.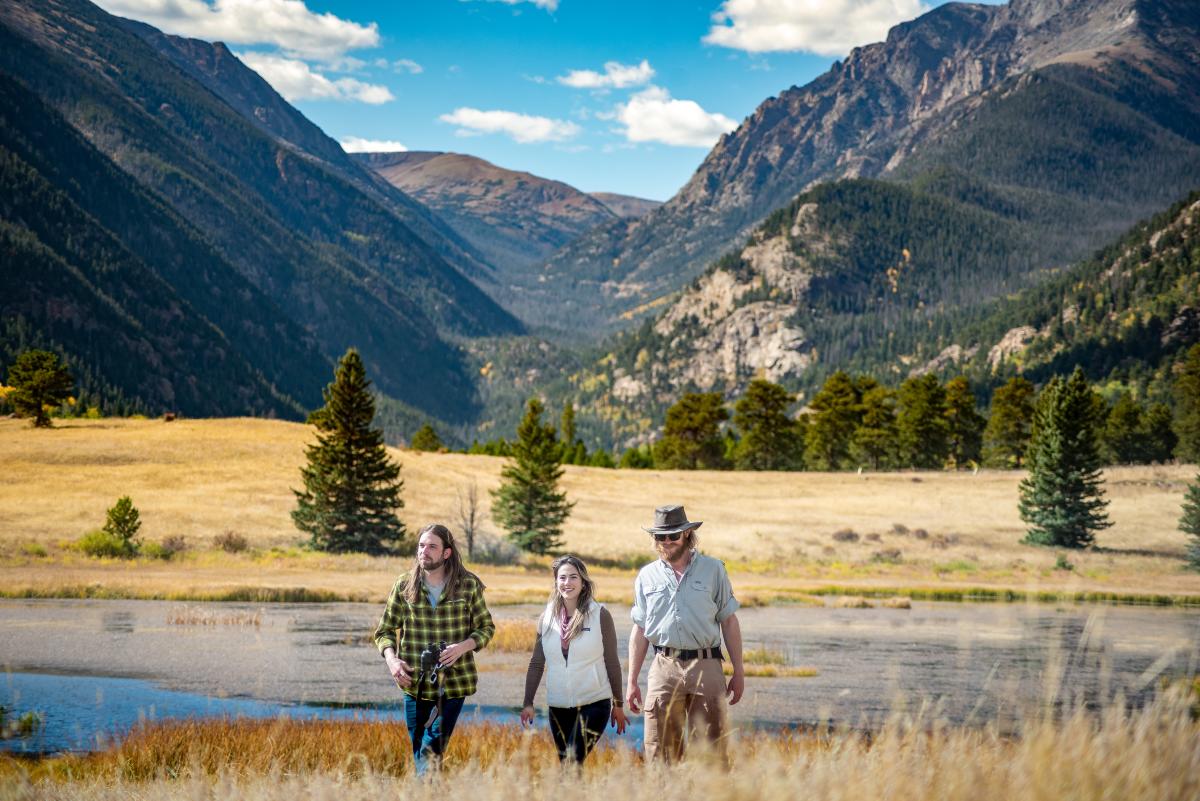 Pick up Kind Coffee
This isn't just coffee, this is a coffee shop with a purpose. This local coffee shop's mission is to "promote the sustainability of our environment through the sale of certified organic and fairly traded coffees" and that about sums up why we adore this place. Grab your reusable coffee cup (or buy one there) and head over to Kind Coffee, located right on the riverwalk so you can enjoy your "good for you and the environment" coffee with a side of soothing water sounds.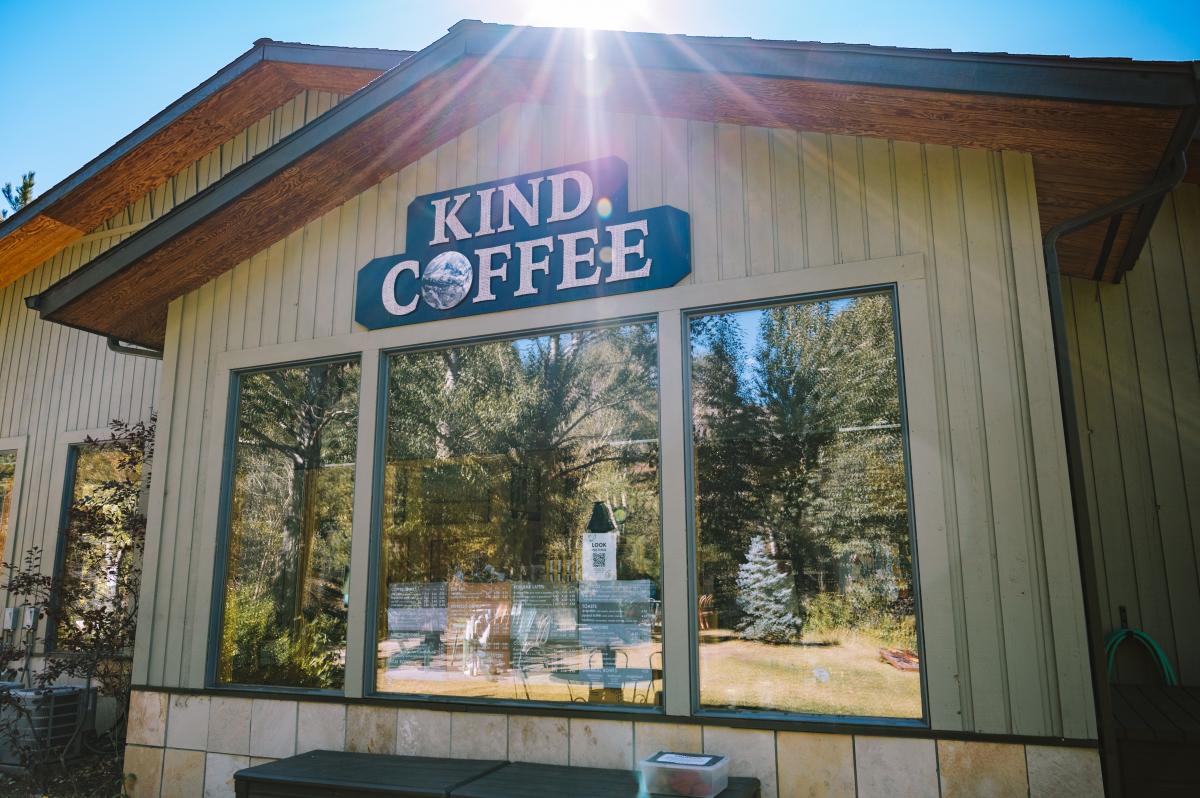 Take public transportation
Not only does this help reduce emissions, it's so much easier than navigating the busy streets and parking lots with your own car. Hop on a shuttle bus to get around town. If you want to head into the National Park car-free, take the Hiker Shuttle from the Estes Park Visitor Center. It will take you to the Bear Lake Park & Ride. Please note that as part of the park's overall pilot timed entry system, two things will be needed to ride the Hiker Shuttle: reservation tickets for all passengers plus a valid park entrance pass. 
Have an electric vehicle? Here's where to charge up so you don't have to worry about range.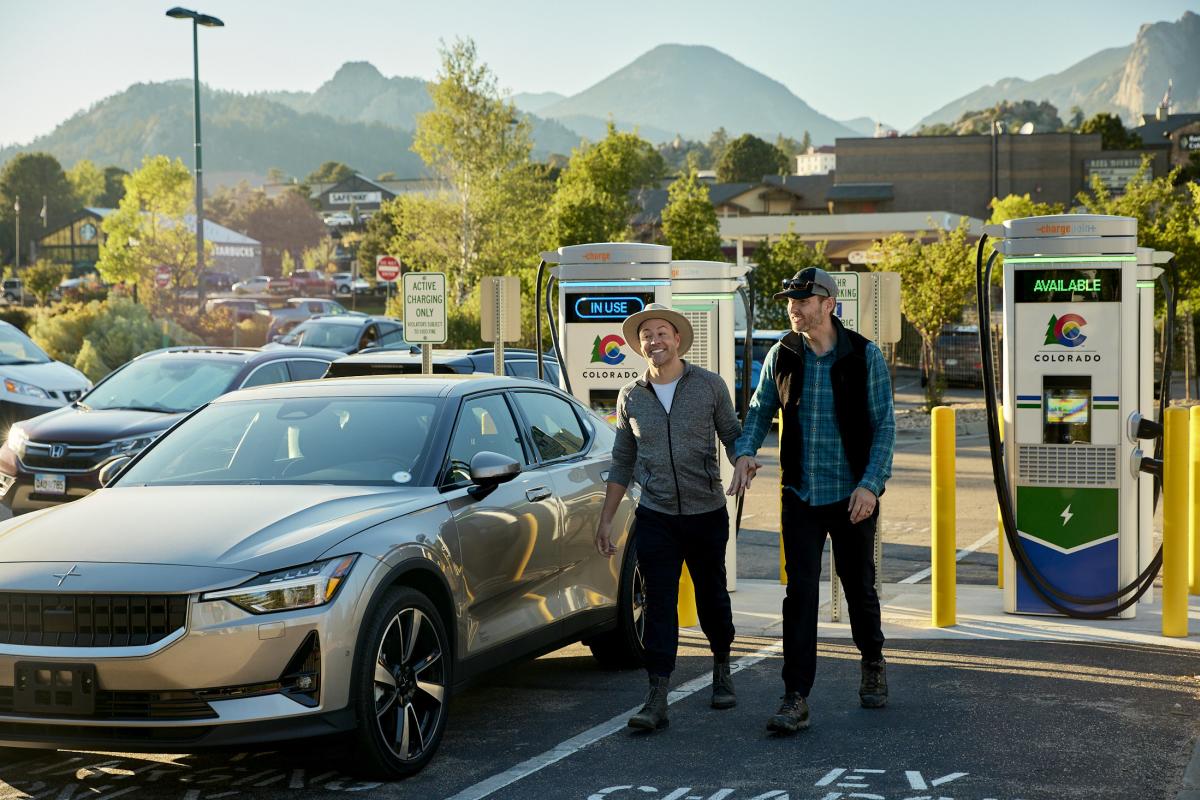 Be a Giving Guest
What we've learned through interactions with our guests is that Estes Park has a lot of loyal visitors, returning year after year. Now, guests have an opportunity to dig even deeper roots into the community by donating to local nonprofits through the "Giving Guest'' program. Through this program, guests can select which "genre" of Estes Park they want to contribute to. It's a really sweet way of saying "thank you" to the folks that make your vacation possible. 
Check out the Farmer's Market
Every Thursday in the summer, local vendors set up and display products from right here in the Rockies in the parking lot of the Estes Park Visitor's Center. Peruse fresh produce, organic mushrooms, handmade soaps, Colorado-raised beef and other Colorado-grown and Colorado-made goodies. Buying from a farmer's market ensures that (1) you know it's fresh (2) you know where it comes from and (3) you're supporting small businesses.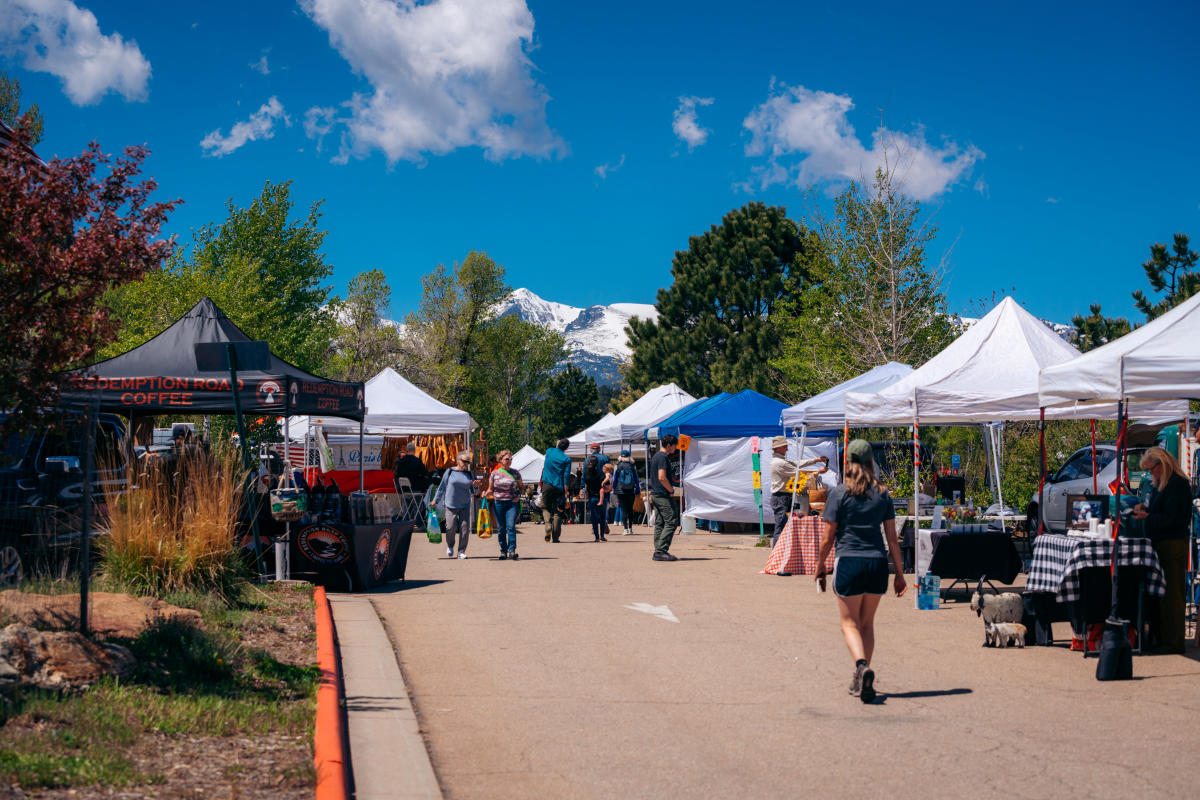 Featured Green Lodging
Stay at the Ridgeline
The Ridgeline Hotel has made sustainability a priority since it first opened its doors in 2017. Parent company Delaware North's GreenPath program carefully manages the hotel's environmental impacts through water conservation, reduced energy consumption, solid waste diversion (by recycling and using a food digester) and continually seeking ways to improve efficiency. 

Stay at the Discovery Lodge
The Discovery Lodge is dedicated to running an eco-friendly business. 75% of the Discovery Lodge's energy comes from solar panels, they have paperless check-in, use eco-friendly detergent and implement many more green initiatives.