If you are looking for an unforgettable place to celebrate Mother's Day with your special lady, Estes Park is the place to be! Besides visiting beautiful Rocky Mountain National Park and admiring the views, you will find a lot of unique gifts and fun things to do during your stay in Estes Park. 
Sweets & Treats 
Downtown Estes Park offers a ton of options to satisfy your sweet tooth. From taffy shops to homemade ice cream shops, fudge and chocolates, you'll definitely get the sweetest gift for the mother in your life. Take a stroll on Elkhorn Ave and you will encounter The Taffy Shop. Their original secret recipe has been the same through five generations of customers! Did you know that there is no actual ocean water in salt water taffy? 'Salt water taffy' refers to a style of making taffy. 
Laura's Fine Candies is also located on Elkhorn Ave and they've been 'spoiling dinner since 1970' with their delicious gourmet confections.
For chocolate, Rocky Mountain Chocolate Factory goes all out. Their chocolate bars are unusually and wonderfully large and they offer a variety of fruits, nuts, pretzels and cookies, all dipped in melted chocolate, making it the perfect treat for mom.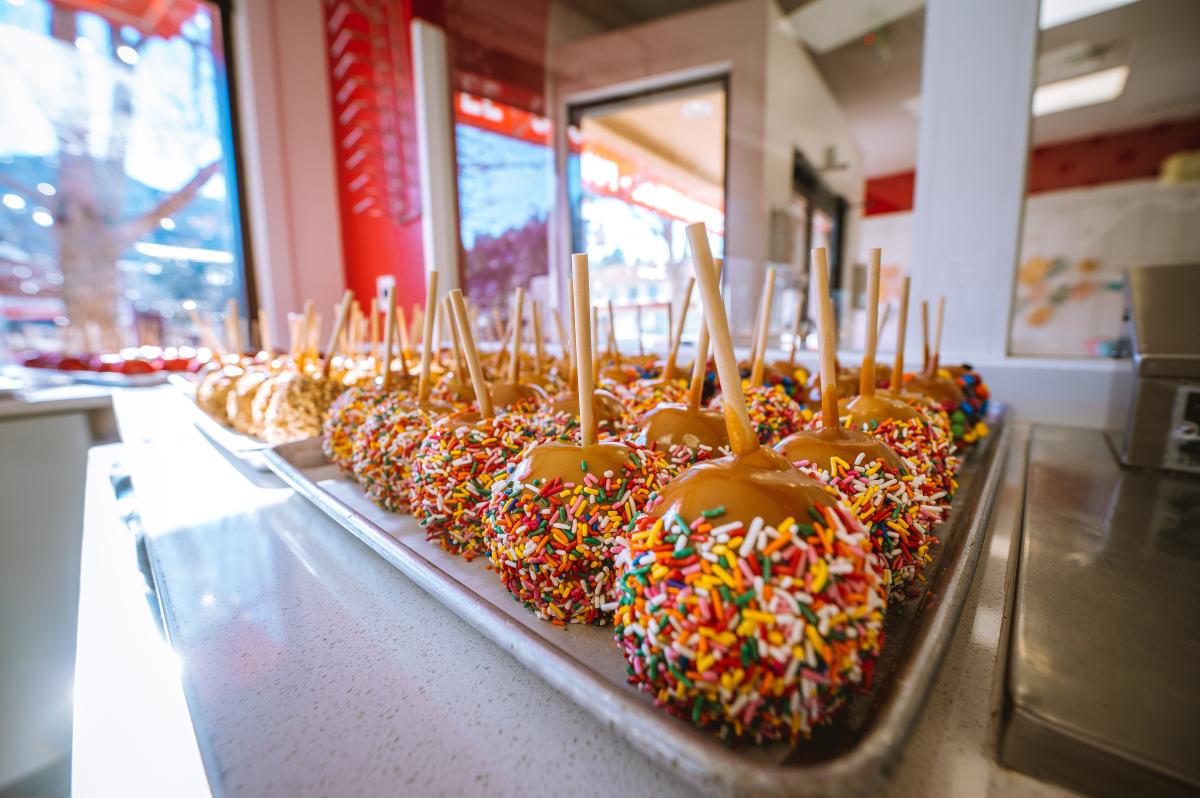 Reward the mother in your life with the gift of relaxation 
One of the best gifts you could give the mother in your life (or yourself) is a massage or a pampering session. Estes Park has many massage and wellness centers that you can choose from so you can relax and feel the serenity of the mountains. Right downtown by the Riverwalk you can conveniently find Affinity Massage and Wellness Center, relax and feel rejuvenated for the rest of your vacation. Elements of Touch Wellness Spa is also located by a river and offers a sacred circle of healing and relaxation with their body treatments and massage therapies. If you want a more intimate, customized massage therapy session you better call Hands Down Best in Town to book your appointment, they will also go to you!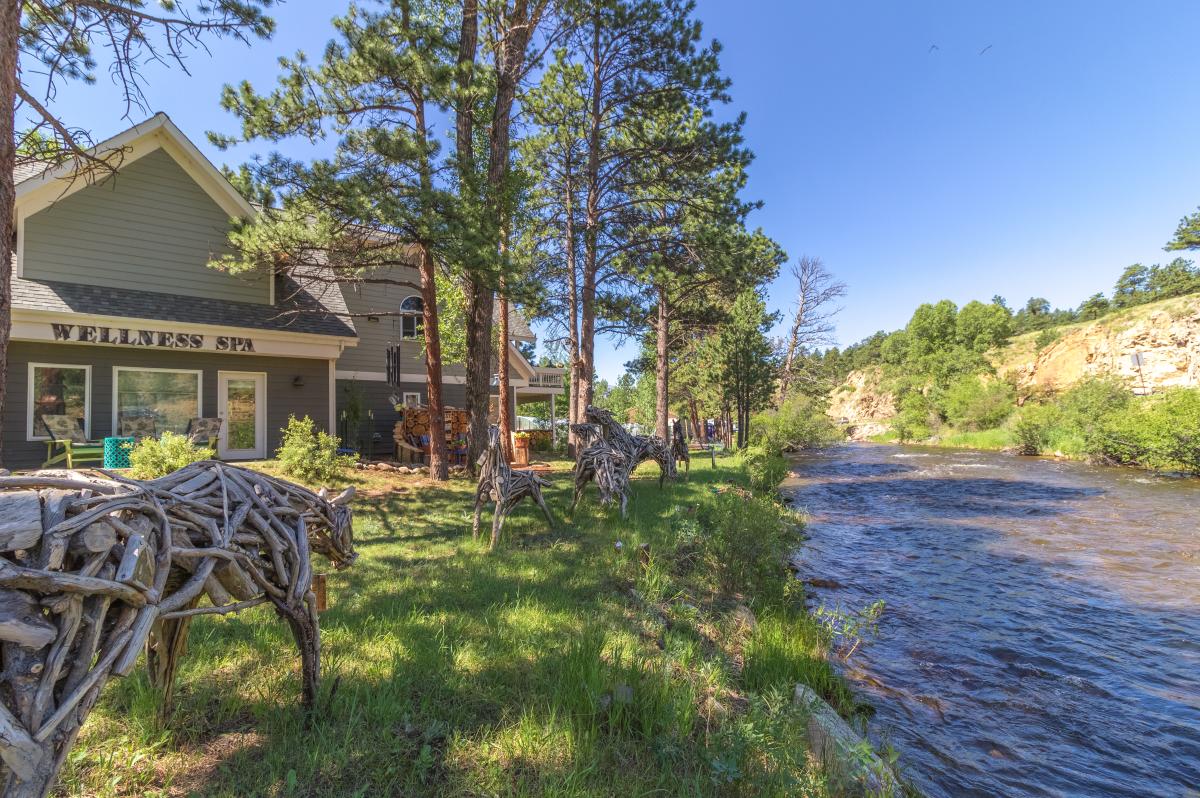 Flower Power
Another favorite classic gift for the mamas are flowers. The Enchanted Florist is a local flower shop where you'll be able to order a beautiful arrangement for mother's day. They offer beautiful floral arrangements and also have a good selection of plants for a unique gift. If you want to surprise the mama in your life and have flowers delivered to your door, just give Fanciful Floral Design a call and they'll take care of you! 
For those last minute bouquet hunts you can always head to the local Safeway, they have a pretty nice flower and plant selection in their floral department. The Country Market is also a good option for nice houseplants.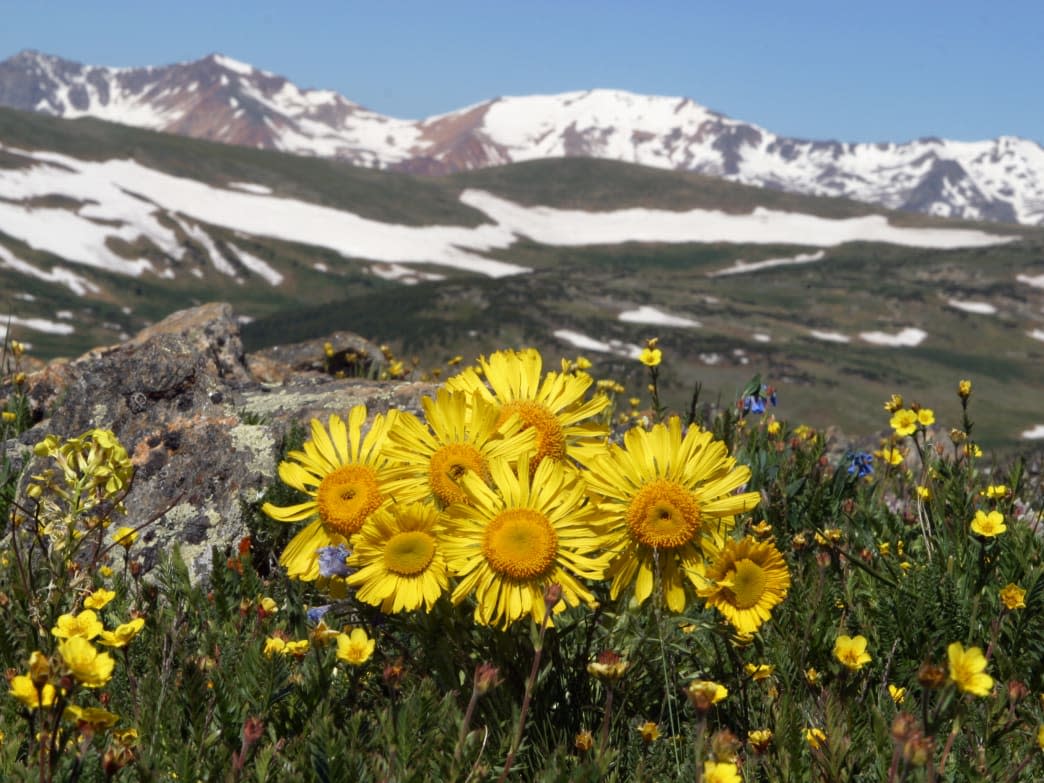 Mother's Day Hike 
What a better way to celebrate Mother's day than by getting connected to our Pachamama, our Mother Earth. Obviously there are all the trails in Rocky Mountain National Park you can choose from, for this time of year we recommend Dream and Emerald Lakes, Sprague Lake is a beautiful shorter one and if you want a longer hike you definitely need to do Sky Pond, you'll see 3 amazing lakes in one hike! And don't forget to check the weather and trail conditions before your hike to plan accordingly, weather can change drastically from one day to another this time of the year.
Brunch
Brunch is always a good idea for Mother's Day (or any occasion really). Treat the mother in your life to a special meal from one of these brunch places in Estes Park. Whatever you decide to do for mother's day just make sure you spend time with the mother(s) in your life and let them know how important they are in your life, whether it's your mom, your wife, your grandma, your daughter… Mothers sacrifice so many aspects of their lives for our wellbeing, an unconditional love like no other. Happy Mother's Day to all the beautiful mamas!