Did you know that fly fishing is a year-round sport? Not only that, but Estes Park is the perfect place for it! Whether you're a newbie or a seasoned angler, we have pristine waters and fish eager to bite.
We had the chance to chat with Kirk Bien, owner of Kirks Fly Shop and Kirks Mountain Adventures to learn more about fly fishing, what it entails, and how you can get started. So grab your waders, polish those flies and prepare to be hooked. Read the full interview below!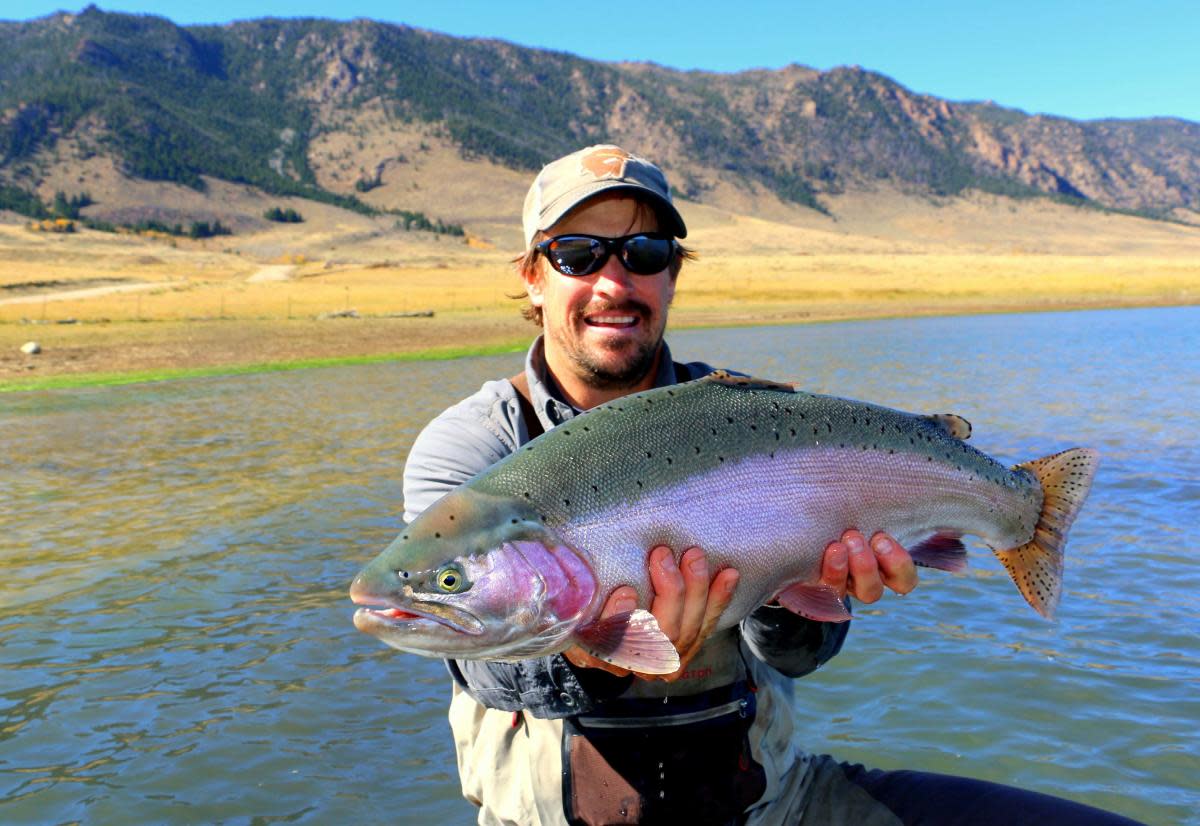 (Kirk Bien and his freshly caught Rainbow Trout)

 

What makes fly fishing different from other methods of fishing?

The biggest difference between fly fishing and most other types of fishing is that in fly fishing you are casting line. In traditional spin fishing the weight of the lure is how you are able to cast out your line. In fly fishing, the weight is in the line, which is why fly rods tend to be longer, to have more leverage.

 

What time of year is the best for fly fishing?

Fly fishing is great year round but in our area the summer and early fall gives us the most water that is open.

 

How does the experience change depending on the time of year? 

During the summer and early fall, you have the most diverse hatches of aquatic flies. In the winter, you have to stick to the tailwater below Lake Estes to find open water. Early spring brings much more open water but still primarily small bugs. Late spring is runoff and the high water can be some of the best time to catch big fish.

 

What kinds of fish can people fly fishing in Estes Park expect to catch? Are these different fish than what they may catch using bait? 

There is primarily trout in the Estes Park area. In the Big Thompson below Lake Estes there are Brown and Rainbow trout. Up in Rocky Mountain National Park, there are those two species as well as Brook and Cutthroat trout.

 

What would you tell someone who is new to fly fishing and intimidated by trying it for the first time? 

Fly fishing is as complicated or as simple as you want it to be. Stop by our shop, Kirks Fly Shop, and anyone here will be happy to give you some tips and point you in the right direction.

 

Why are you passionate about fly fishing?

I love being on the water in the great outdoors. As they say "Trout don't live in ugly places."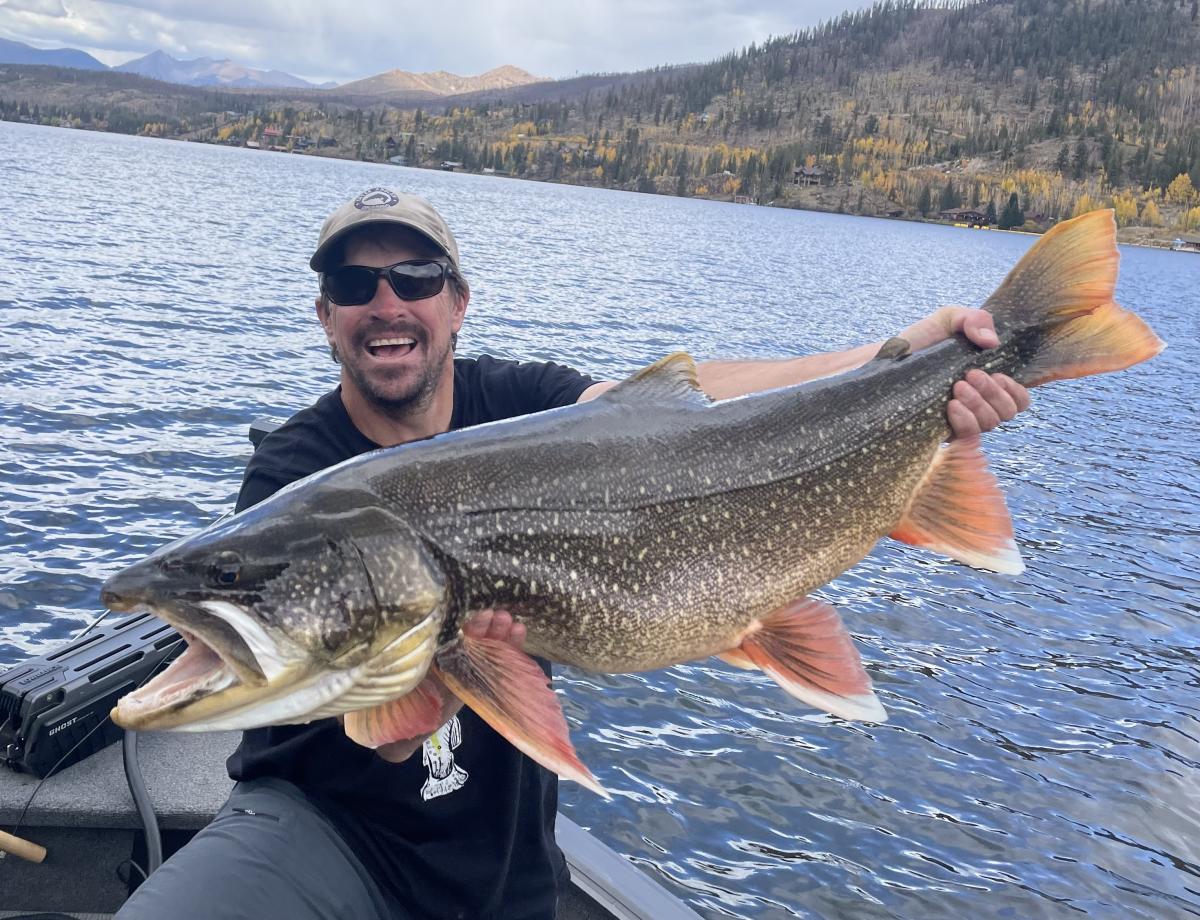 What kinds of guided fly fishing trips can folks take with Kirks Fly Shop and what can they expect?
We do guided fly fishing trips in the Estes Park area of 4, 6 and 8 hours. These are all wading trips on the Big Thompson and it's tributaries. We take people of all ability levels, including absolute beginners. We give them the proper instructions and make sure that they are catching fish by the end of their trip. We guide Rocky Mountain National Park as well as the Big Thompson from Estes Park to Loveland.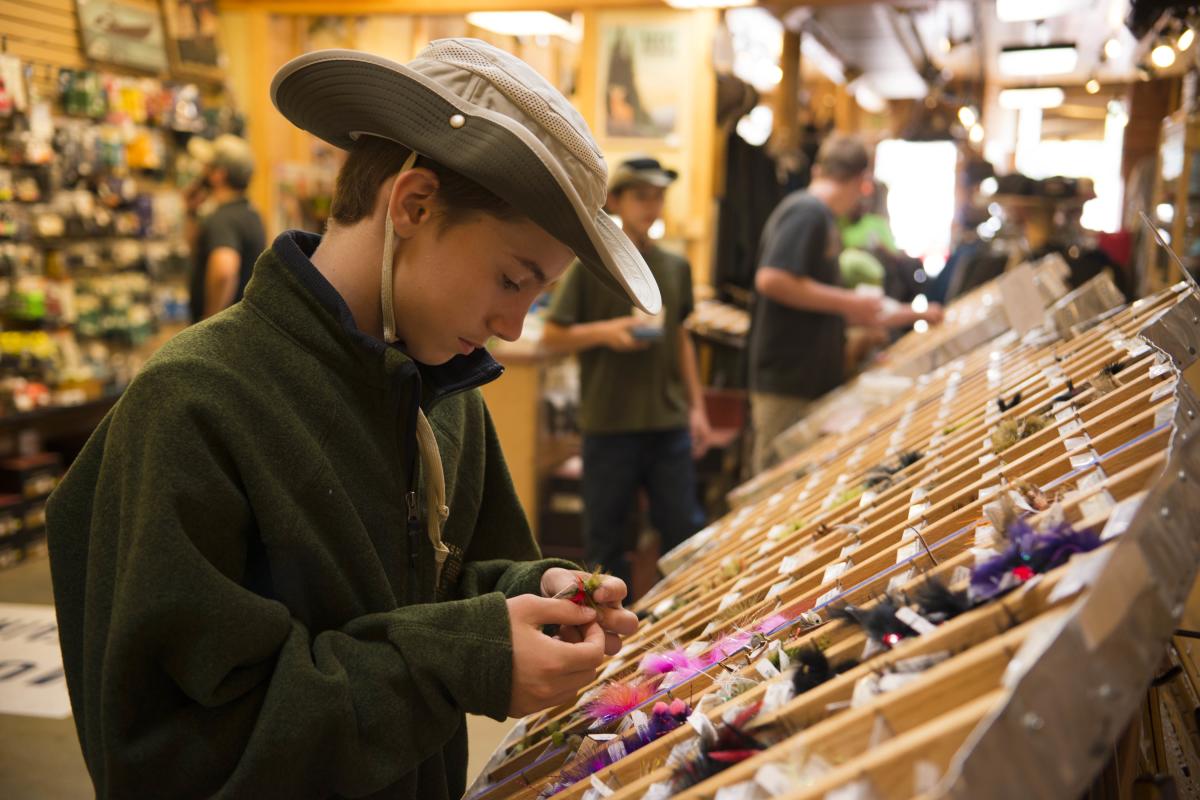 For more information, some friendly faces and maybe even a chance to meet Kirk Bien, stop by Kirks Fly Shop in downtown Estes Park. Then, check out more of our local fly fishing shops and guides including Estes Angler, Sasquatch Fly Fishing, Peak to Plains Guiding Service, Scot's Sporting Goods and the Estes Park Mountain Shop. And read more in our First-Timer's Guide to Fly Fishing in Estes Park.