Since 2017, the Colorado chapter of nonprofit HopeKids has partnered with Estes Park businesses to host families for a weekend of connection.
Each year, a group of local businesses team up to create a weekend getaway for HopeKid families. The weekends serve to build a sense of community for the families, outside of the hospital and daily requirements of life with a sick child. 
The tradition began in 2017 with Murphy's River Lodge and Murphy's Resort, when owner and Visit Estes Park Board of Directors member Pat Murphy heard about HopeKids and was inspired to offer the organization rooms for a weekend getaway. Since then, many local businesses have joined the effort, offering goods and services to families to make their weekend memorable.
This year, families enjoyed pizza and music nights at Poppy's Pizza & Grill, a pool party at the Estes Valley Community Center, game nights at Murphy's Resort, ice skating at Trout Haven Resorts and rock climbing at the Estes Park Mountain Shop. They also had the chance to go snowshoeing and sledding thanks to the Mountain Shop, experience family-friendly activities at the YMCA of the Rockies, bowl at the Bull Pin and eat barbecue at Smokin' Daves BBQ & Brew.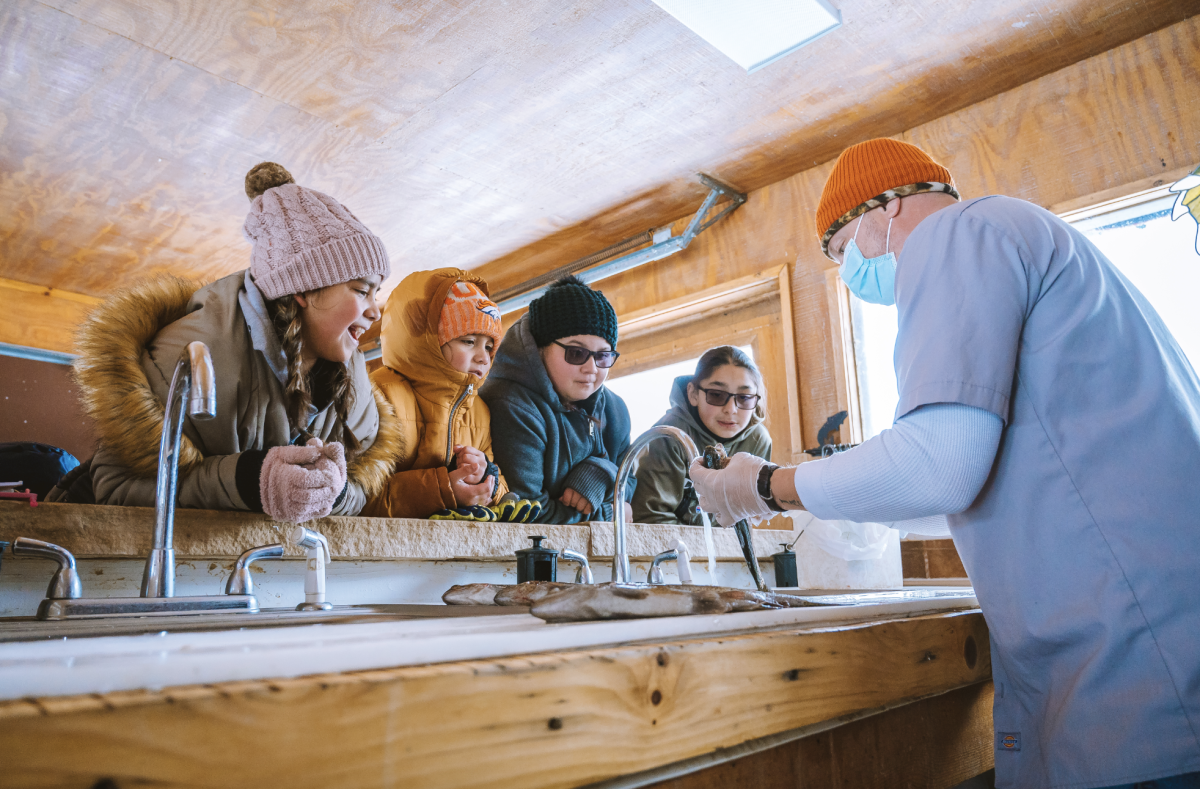 The Colorado chapter of HopeKids serves families by providing an ongoing calendar of events throughout the year, totaling 300 in 2022, to create a sense of connection and community amongst families going through challenging times. Most take place along the Front Range, from Fort Collins to Colorado Springs, but the organization recently added virtual events so those who cannot join in person can still be a part of the community. The annual Estes Park weekend is a signature event. 
In 2023 HopeKids is expanding their Estes Park event offerings with an overnight event in March, based at The Ridgeline Hotel, and a day trip in June. The organization is currently looking for local businesses willing to partner with them to offer goods and services to visiting families. To support these events, contact Program Director Lisa Sweeney (lisa@hopekids.org, (720) 366-­9833). 
If you'd like to support HopeKids in other ways they're always looking for volunteers as well as financial and in-kind donations. Learn more at http://hopekids.org/get-involved.