Whether you're headed into Rocky Mountain National Park via the Beaver Meadows Entrance, or on your way back into a town after a day of adventure in the mountains, you will traverse West Moraine Avenue, a section of Estes Park sprinkled with local treasures. 
This is a great area to enjoy some sips and suds, grab a delicious bite to eat and run some much-needed errands. 
Check out what West Moraine Avenue has to offer below!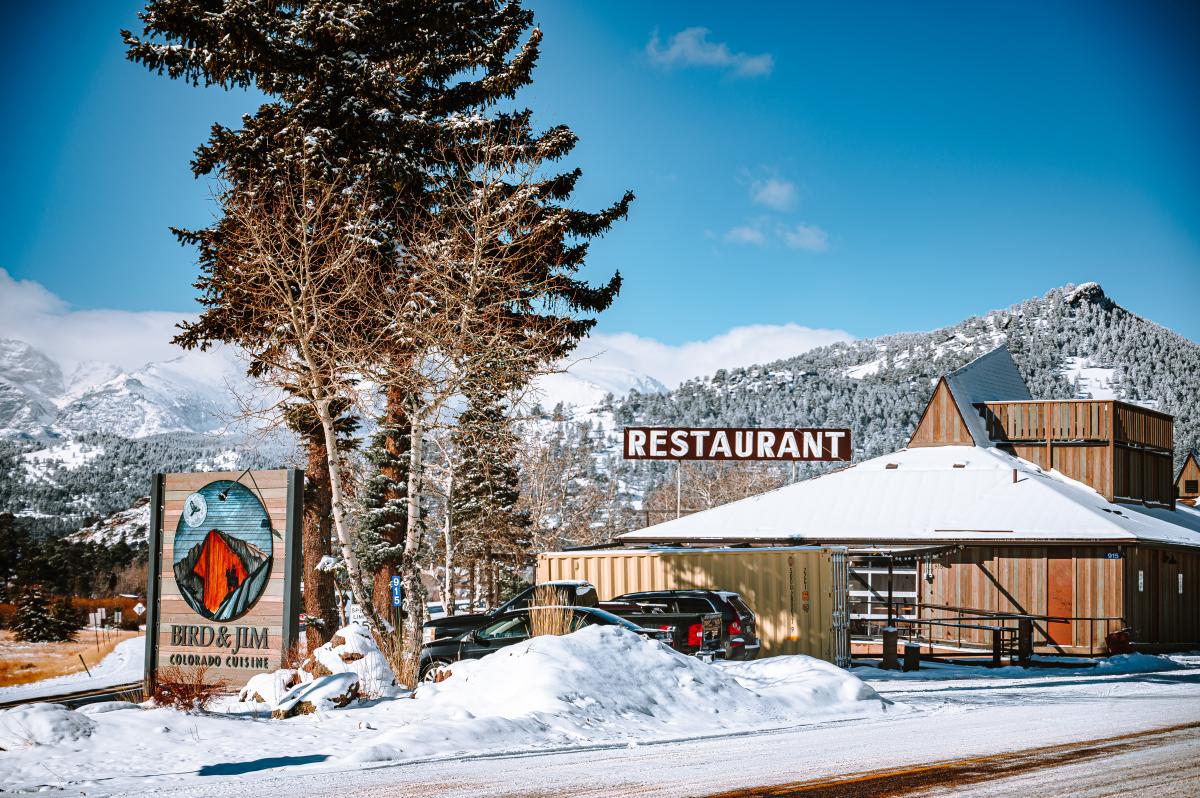 Grab a Drink 
The eastern section of this corridor is a great place to park your car and enjoy local spirits, all located within a hop, skip and jump of each other! Make this into your own local beverage tour experience!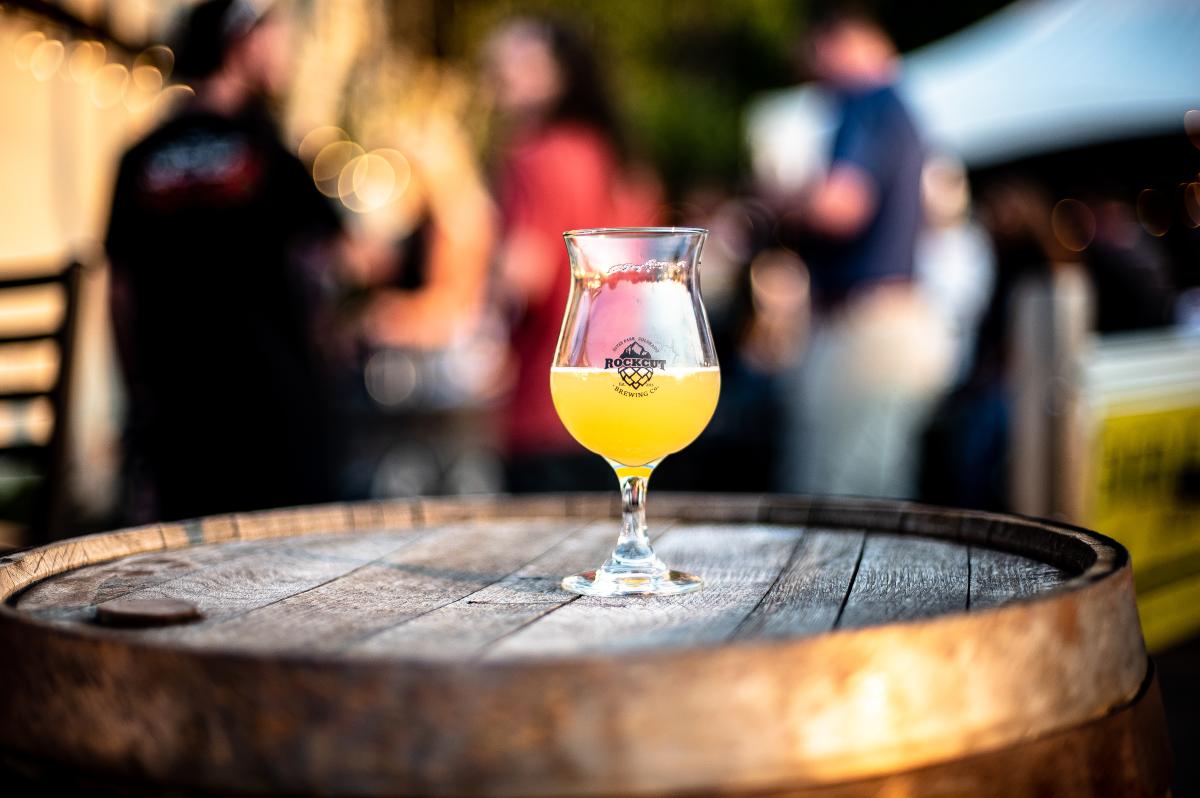 The Barrel 
251 Moraine Avenue 
The Barrel prides itself in a one-in-a-million beer-drinking experience. After coming up with the idea to open a bar inside of a storage container, The Barrel was born. Now offering an indoor beer hall, The Barrel rotates more than 64 craft beer taps. They also serve high-end non-alcoholic beverages, craft cider, mead, and spirits and wines.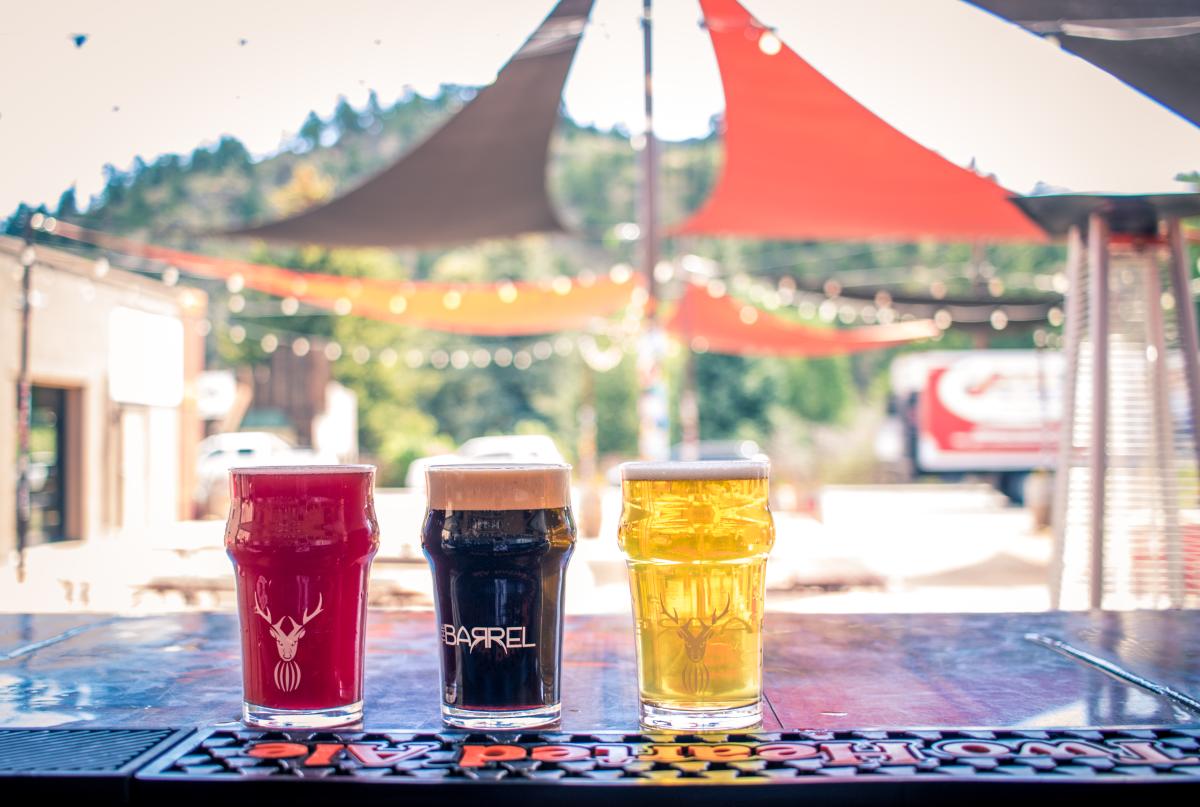 Snowy Peaks Winery 
292 Moraine Avenue 
Enjoy an authentic Colorado wine experience with a wide selection of varieties made from Colorado-grown grapes, including Merlot, Syrah, Viognier and Riesling at Snowy Peak Winery. They also offer tasting flights and are highly knowledgeable about wines.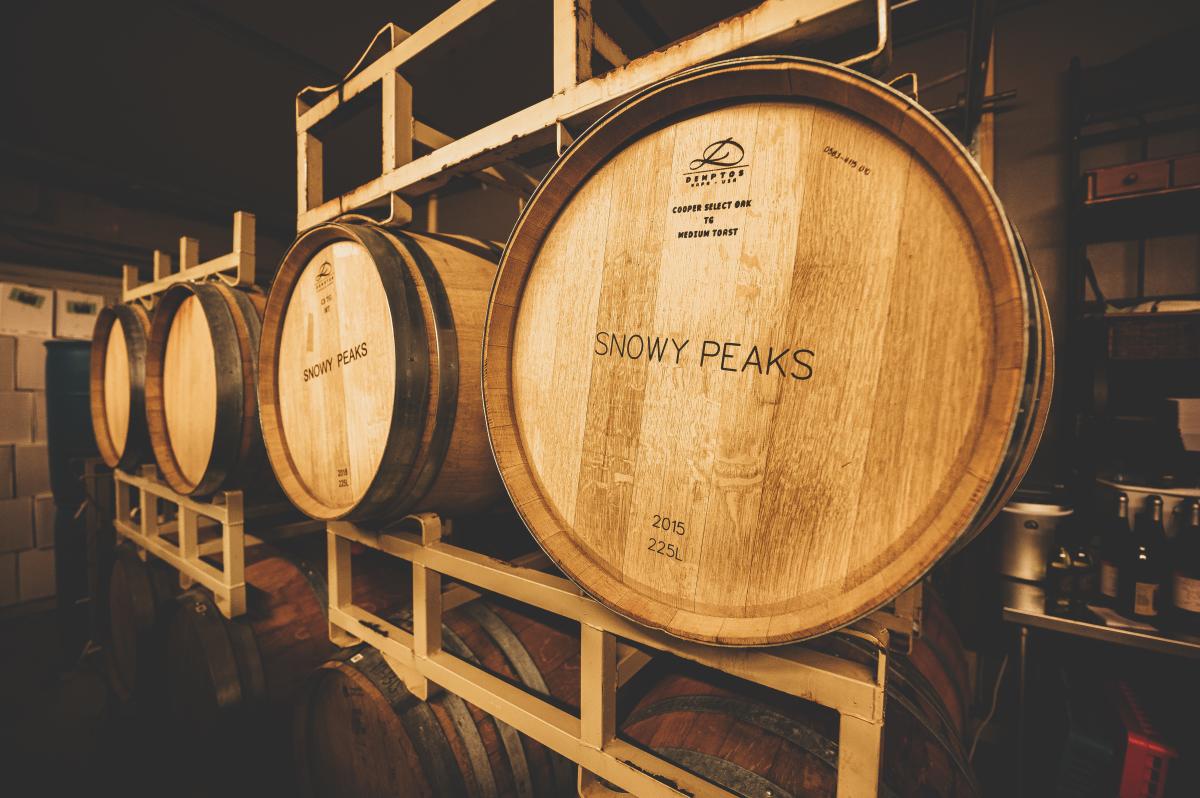 Rock Cut Brewing Company
292 Moraine Avenue 
Located steps from downtown Estes Park, Rock Cut Brewing Company is a local favorite that's steadily earned a (well-deserved) reputation among Colorado craft beer aficionados, thanks to an evolving array of creative offerings, not to mention a pleasingly laid-back ambiance.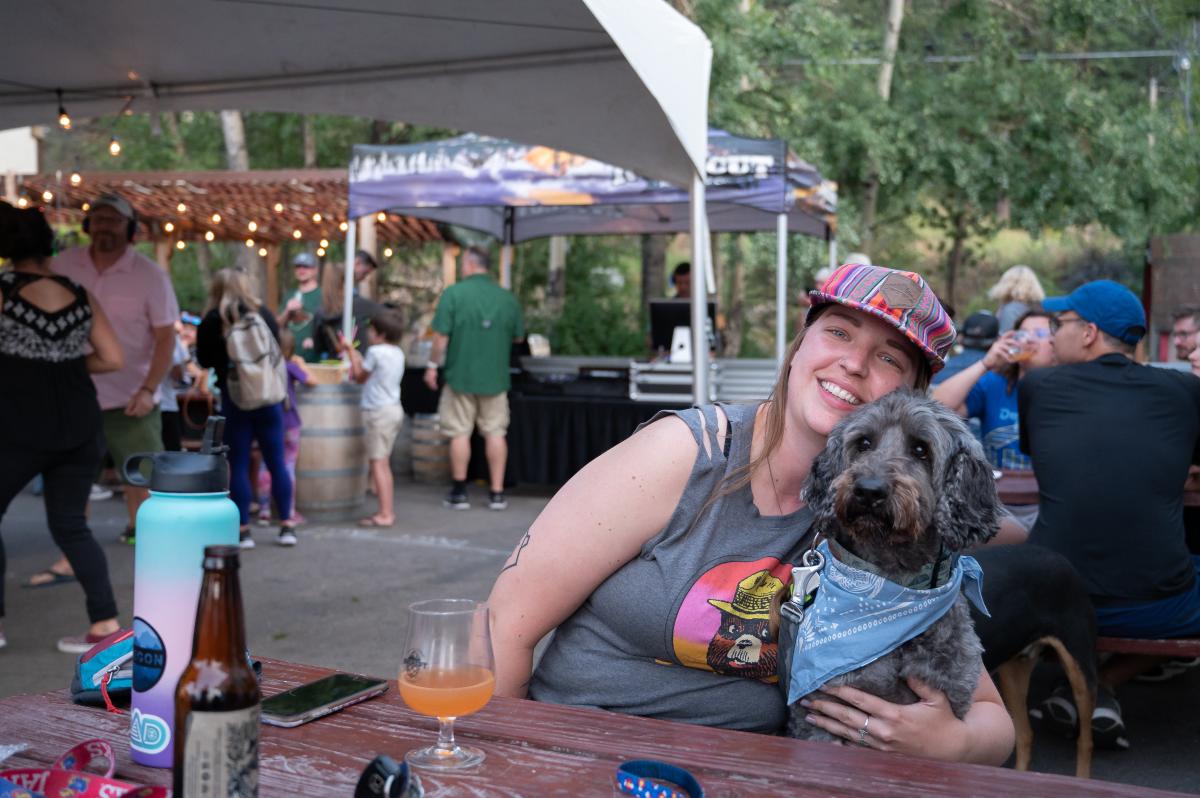 Estes Park Distillery
292 Moraine Avenue 
Estes Park Distillery opened its store and tasting room on April 1, 2021. The new owner decided to continue to serve Bob & Tony's Pizza, which has been a community staple since 1957 at that same location. Stop by and taste their flavored moonshines, whiskeys and vodkas.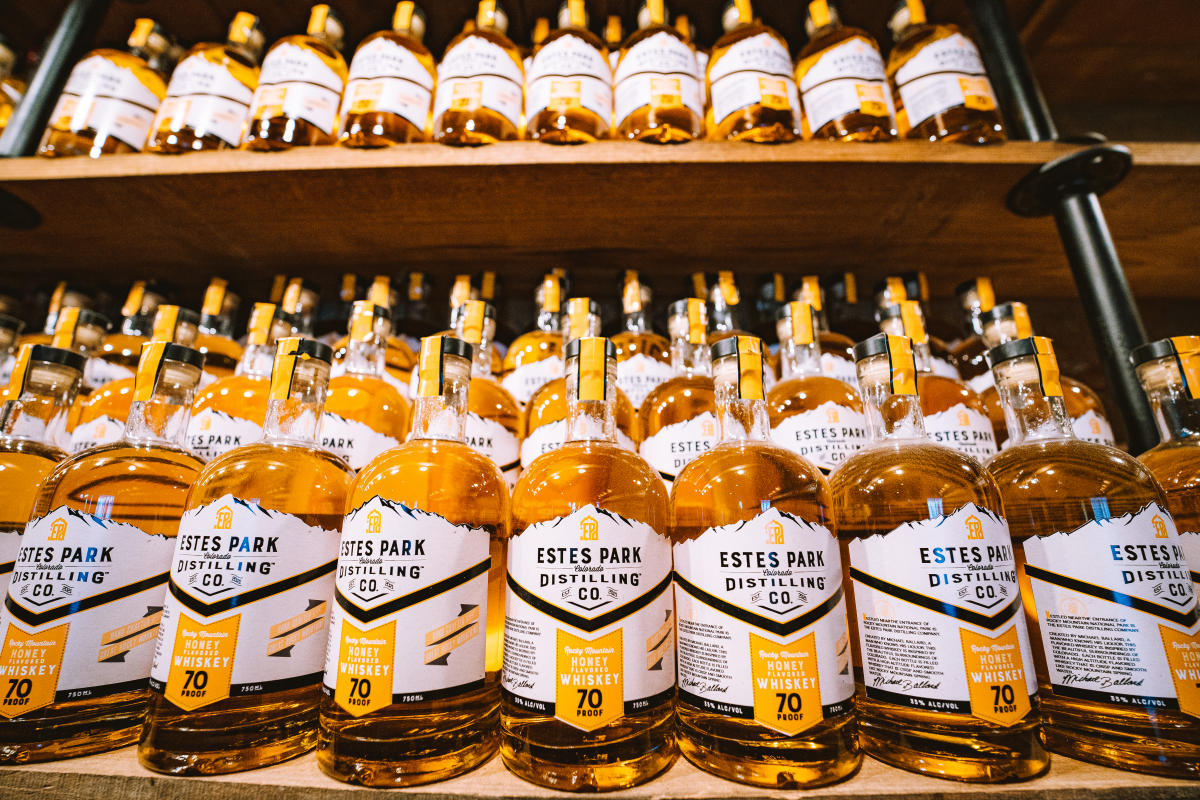 Take a Bite 
Some of Estes Park's most sought-after local dining is on this stretch of road. Check them out below!
Sweet Basilico 
430 Prospect Drive
Classic Italian food has been known and loved in Estes Park for decades. At Sweet Basilico, enjoy homemade pasta, pizzas and dozens of other mouth-watering dishes in a homey atmosphere. 
Estes Park Brewery 
470 Prospect Village Drive
Founded in 1994, Estes Park Brewery is one of the original Colorado craft beer pioneers. That profound experience is readily apparent in its handcrafted tap offerings. The "go-to" signature brew here is the Estes Park Amber, with a perfect balance of malt and hops. 
Coffee on the Rocks 
510 Moraine Avenue 
Not to mention an extensive menu of delicious caffeinated beverages to warm, or cool your soul as well as beer, wine and a yummy selection of food, the big draw at Coffee on the Rocks is the adjacent pond, which ducks often populate. In the summer, sit by the pond while you nurse your cup. In the winter, sit by one of the shop's picture windows for a wintery version of the same view.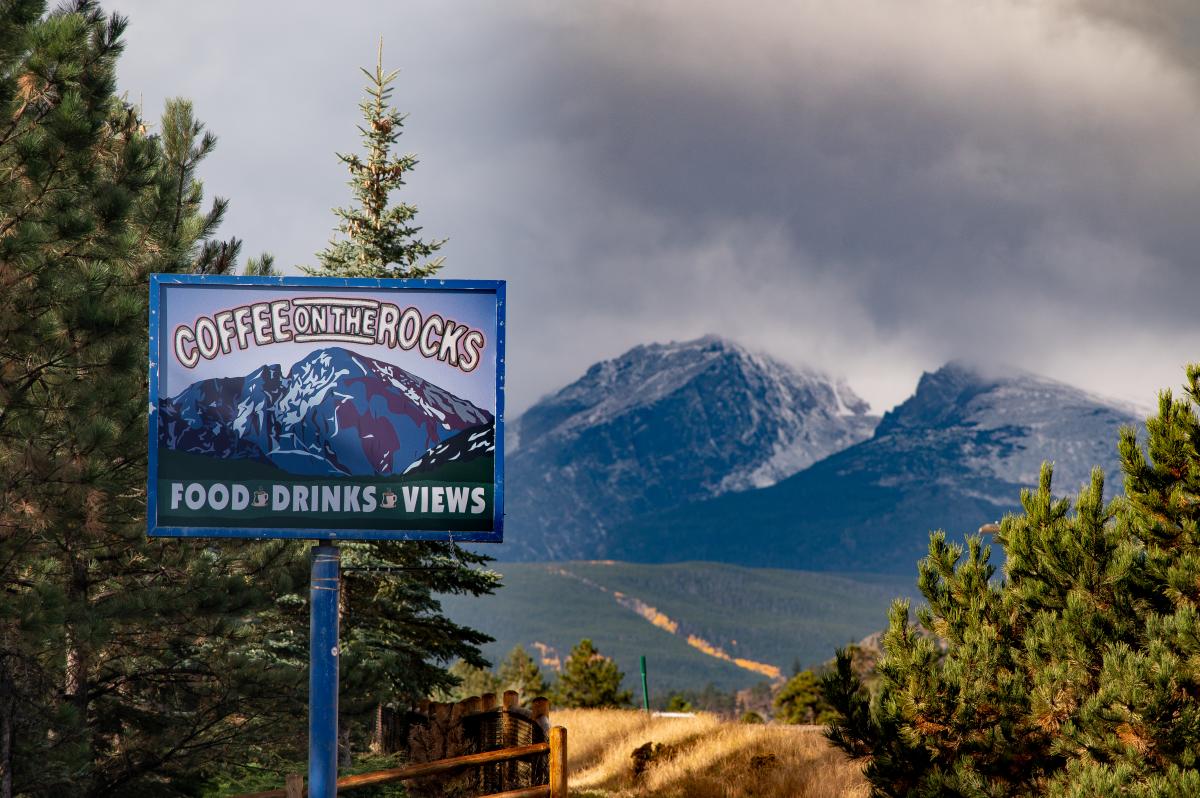 Smokin' Daves BBQ & Brew 
820 Moraine Avenue 
Sumptuous flavors of slow-cooked meat make Smokin' Daves BBQ & Brew a local institution known for its great wings, sauces and dozens of protein-forward lunches and dinners. The pulled pork rivals any you'd find down South. 
The Bird's Nest  
1221 High Drive 
Located close to the entrance of Rocky Mountain National Park, The Bird's Nest is the perfect venue with a rustic modern look framed by beautiful mountain views. The Bird's Nest offers homemade baked goods, pizza, paninis and salads, a large selection of lattes, teas, smoothies and exclusive wines and beers.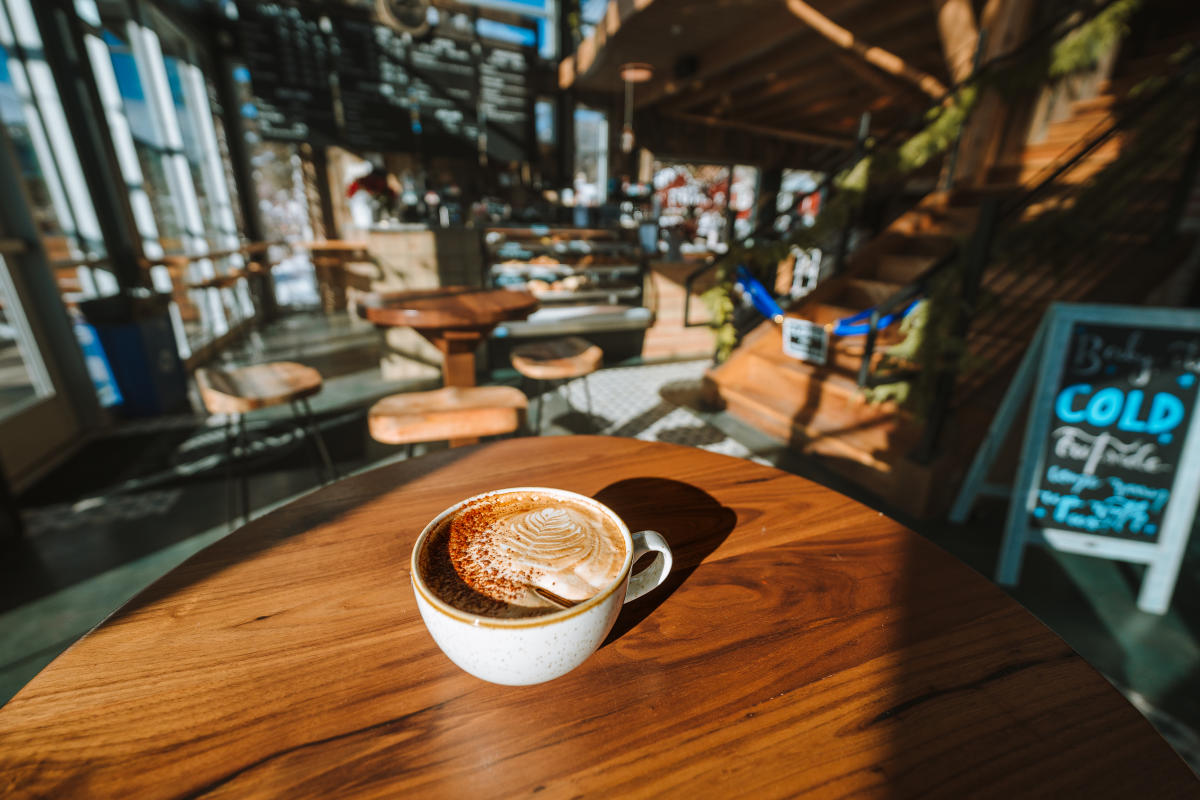 Bird & Jim 
915 Moraine Ave 
Bird & Jim defines Colorado cuisine with an ever-evolving seasonal and ingredient-driven menu sourced from the Front Range of Colorado and beyond. Menus are influenced by an artisan approach to cooking and the ardent nature of the farmers from which they source. The restaurant is named for pioneering travel writer Isabella Bird, and her unexpected love interest, Rocky Mountain Jim.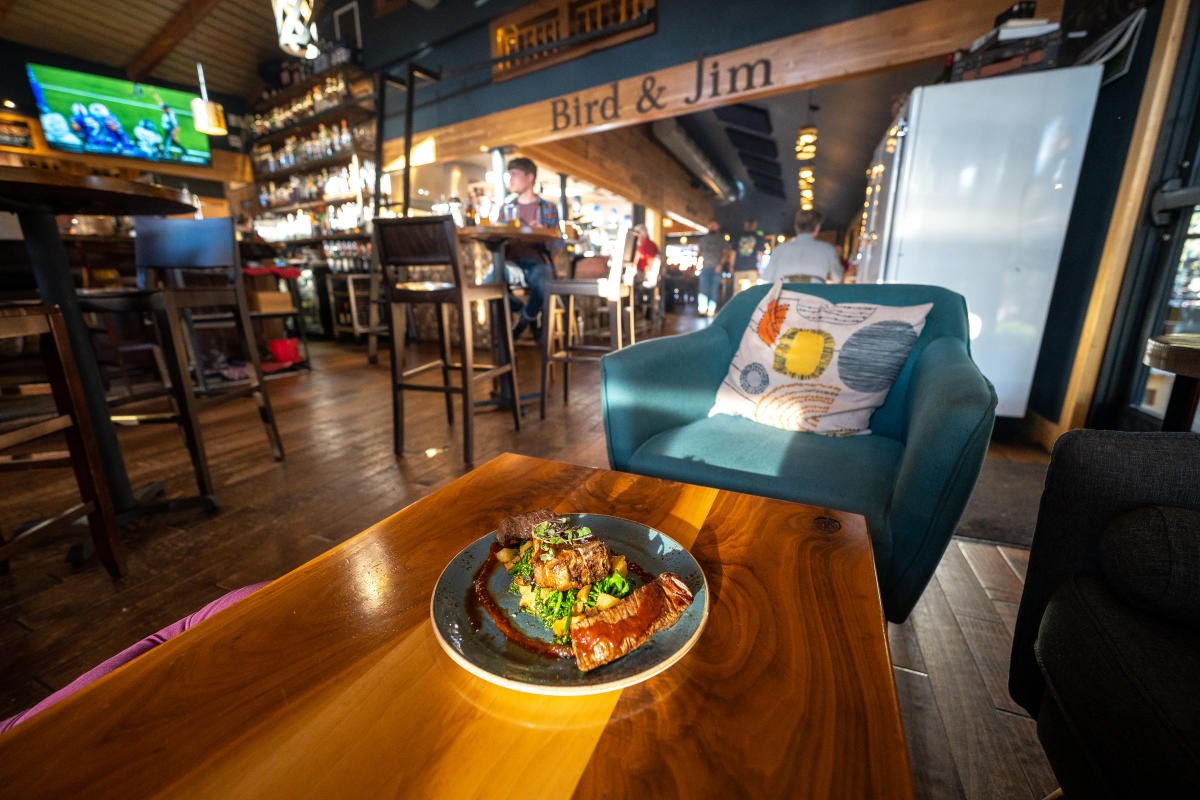 Burgers & Gyros on Moraine 
861 Moraine Ave 
This easygoing locale dishes up burgers, gyros and subs made fresh to order. Burgers & Gyros on Moraine offers the convenience of a drive-thru and the satisfaction of a fresh and homemade meal. 
Scratch Deli & Bakery 
911 Moraine Avenue 
Scratch Deli & Bakery is a favorite among locals and busy travelers. With a vast selection of sandwiches, dine in or take it to go and enjoy a picnic in the park. 
MollyB Restaurant 
200 Moraine Avenue
Founded in 1985, MollyB Restaurant offers seafood, steaks and American fare served in a charming cafe with a full bar & patio seating.
China Garden of Estes Park
460 W Riverside Drive 
Within walking distance of downtown and adjacent to the bustling craft beverage scene, China Garden offers classic Chinese dishes in a relaxing atmosphere.
Fresh Burger Stop
860 Moraine Avenue 
Enjoy a juicy burger at Fresh Burger Stop. This no-frills yet super tasty family-owned joint is located inside the Sinclair gas station at Tiny Town. Also, enjoy the convenience of their drive-thru! 
Donut Haus
860 Moraine Avenue
Also located inside the Sinclair gas station at Tiny Town, find the Donut Haus. Serving famous homemade donuts in Estes Park for more than 30 years! 
Hit the Shops
From souvenirs to artifacts to handcrafted furniture, find a vast array of shopping options without driving more than a couple of miles. 
The Country Market of Estes Park
900 Moraine Avenue 
The Country Market & Deli offers fresh produce, meat cut by their own butcher, delicious baked goods, and all your grocery needs! You can also stop for a freshly made sandwich or salad at the full-service deli. The Country Market & Deli also offers Estes Park's largest selections of natural and organic food and ecologically friendly cleaning products. 
Red Rose Rock Shop & Dick's Rock Museum 
490 Moraine Avenue 
Shop a variety of crystals, minerals, fossils and more all with the personal touch of classic Estes Park hospitality at Red Rose Rock Shop & Dick's Rock Museum.
Sticks & Stones
907 Moraine Avenue 
Give your home a makeover with a unique and custom look from Stick-N-Stones. Making furniture for over 30 years, their pieces are works of art. They also have a second location in downtown Estes Park at 380 Elkhorn Avenue. 
Wild Horse Gift Shop
790 Moraine Avenue 
Catching attention just outside the front doors with enormous ceramic displays of wildlife, dinosaurs and even Bigfoot, Wild Horse Gift Shop offers local artisan jewelry, ceramics, clothing and more in a rustic boutique setting. 
The Trading Post of the Rockies 
450 Moraine Avenue
Selling Native American jewelry, artifacts, folk art, blankets and rugs, The Trading Post is a premiere gift shop honoring our unique heritage with artisanal treasures. 
Time for an Adventure! 
Tummies and shopping bags full? Work up a new appetite with some adventure right here on Moraine without venturing all the way into the park.
Fun City
455 Prospect Village Drive 
The name says it all! Fun City is a mini amusement park offering go-karts, bumper cars, bumper boats, a bungee trampoline and many more family-friendly games! You'll know when you see it because you can't miss the giant rainbow slide visible from the side of the road. 

Colorado Mountain School
341 Moraine Avenue 
Colorado Mountain School is Colorado's premiere mountain guide service, offering climbing and hiking outings from half-day family trips to international expeditions. Rocky Mountain National Park's exclusive technical climbing concessionaire since the park's creation in 1915, their mission is to provide unparalleled service and world-class climbing instruction.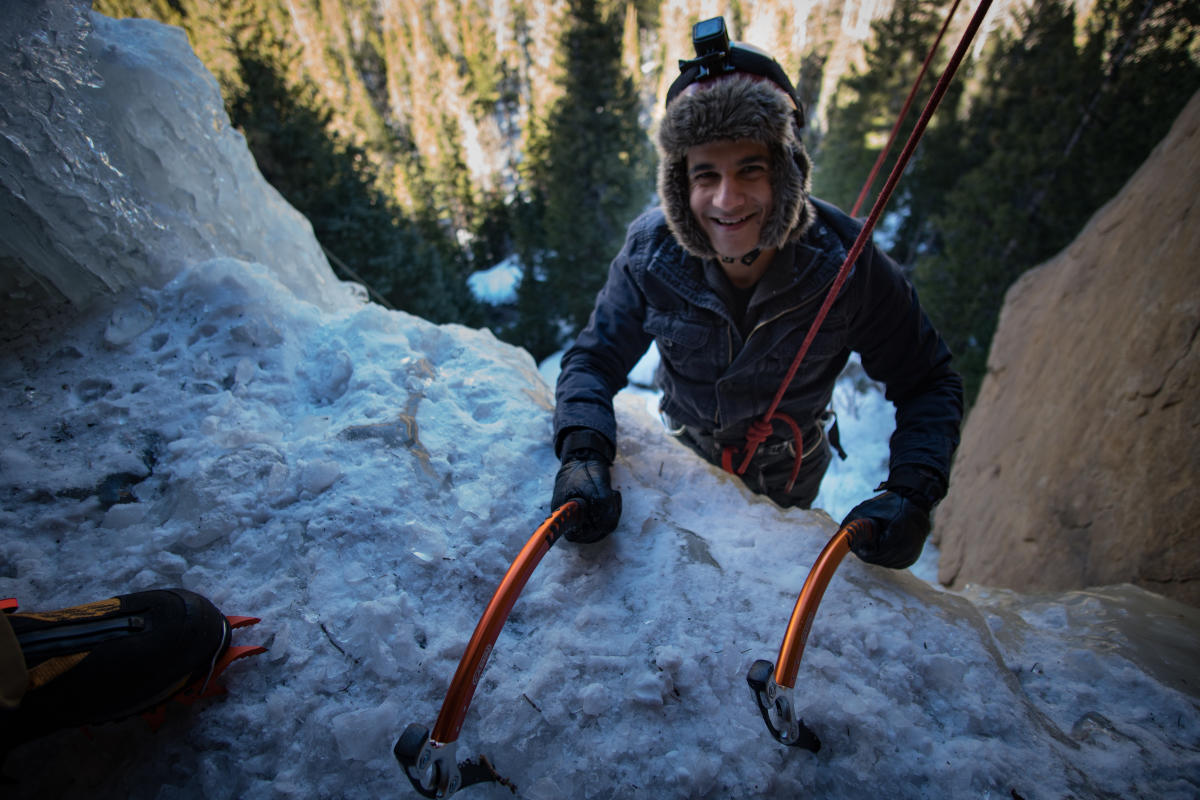 Open Air Adventure Park
490 Prospect Village Drive
Conveniently located adjacent to downtown, Open Air Adventure Park is an aerial experience with rope bridges, swinging logs and moving platforms sure to keep the whole family on their toes.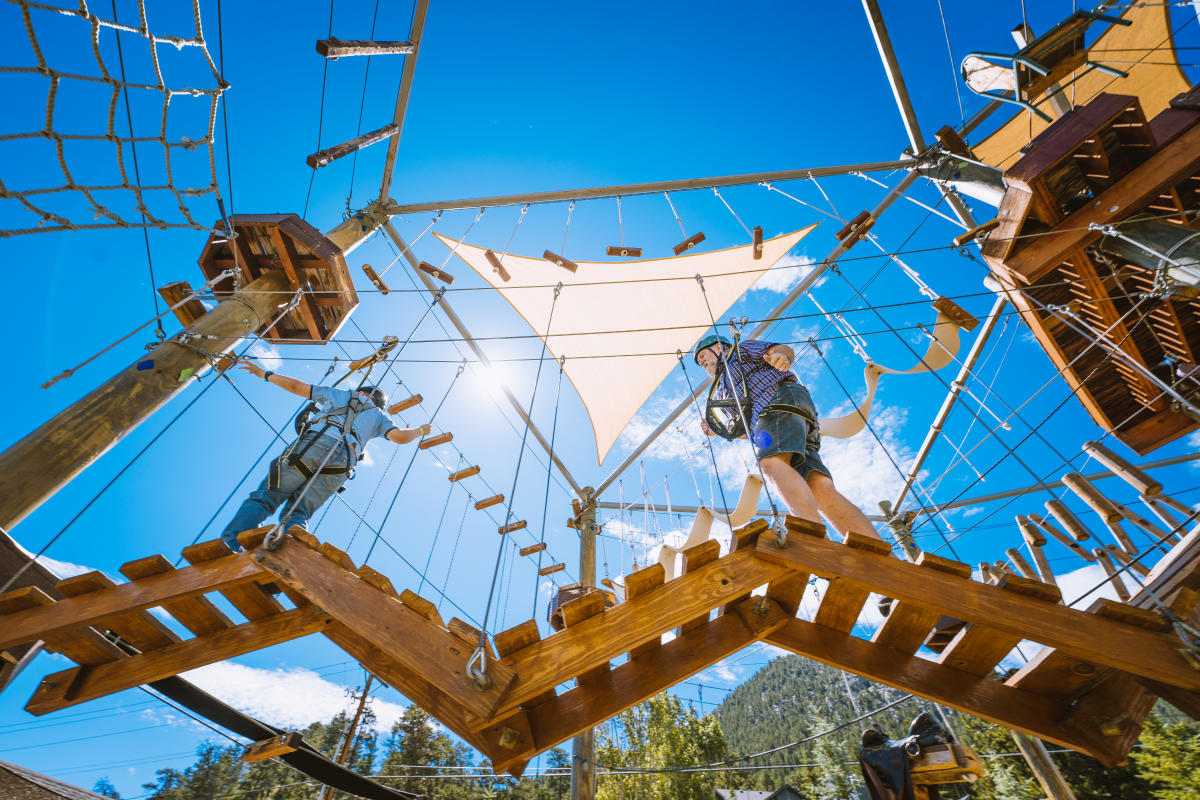 Trout Haven Fishing Pond
810 Moraine Avenue
This serene trout pond is a perfect way to excite kids about fishing! Open year-round, Trout Haven Fishing Pond offers classic fishing experiences, ice fishing and even ice skating. This is a great place to entertain the kids over a hassle-free afternoon. 
More Goods and Services 
Today's Nails- Full-service nail salon, 464 W Riverside Drive 
Sky Pond Photo and Video- Family portrait photography and cinematography, 380 W Riverside Drive
Rocky Mountain Discount Liquor- Beer, wine and spirits located in Picadilly Square, 350 W Riverside Drive
Spur Liquor- Beer, wine and spirits adjacent to the Country Market & Deli, 880 Moraine Avenue