Summer in Estes is finally here! Here are five different ways to conquer this popular season, whether you're looking for a boost of adrenaline, fun for the whole family, getting out on your own, wooing your partner, or getting in touch with your Western side.
The Family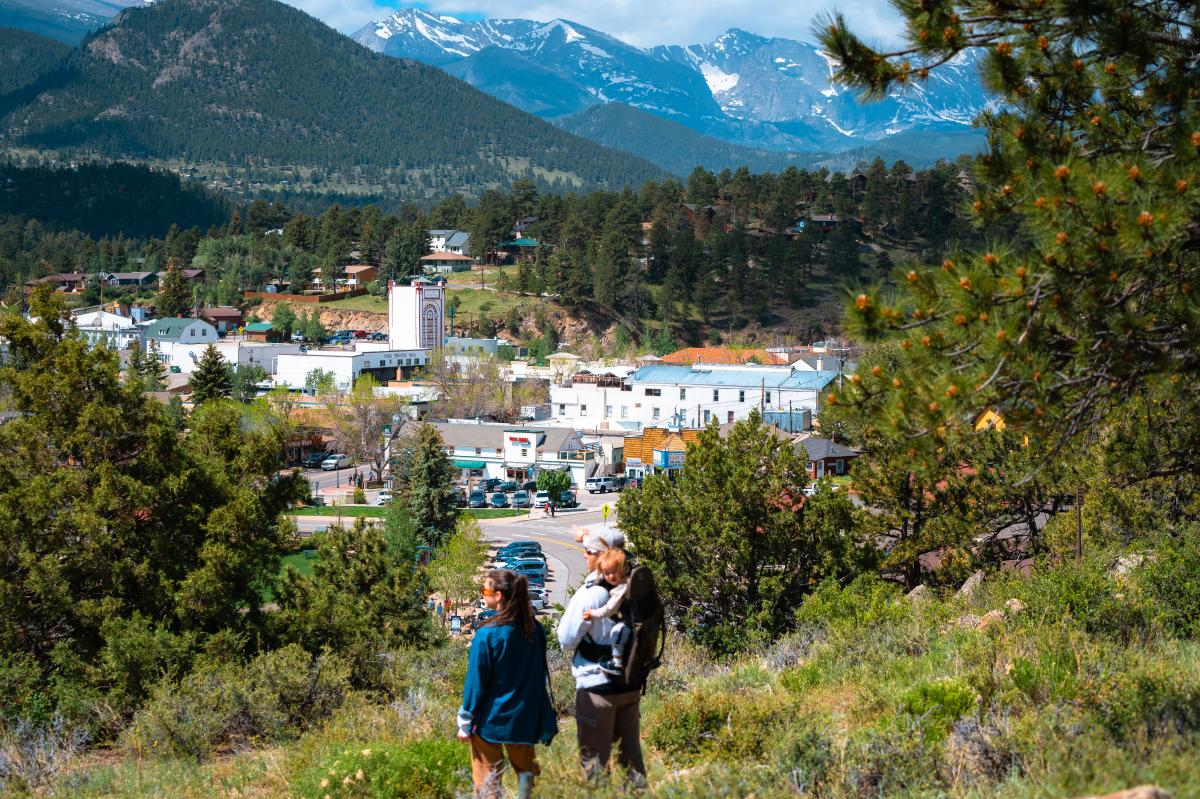 Swing by Donut Haus and fill your kiddos up with some sweet donuts (hey, you're on vacation). Take the tram up to the top of Prospect Mountain to get a bird's eye view of Estes - a hiker's view without having to hike; some would call that the dream. The tram is a popular thing to do in Estes so get there before 9am. Afterward, it's time to hit the lake! The Lake Estes Marina has everything you would want for a day on the lake. Rent some kayaks or test your balance on a stand-up paddleboard. When you've gotten enough of the water, rent some cruiser bikes and pedal around it on the paved bike path! The loop is doable for your kids, or you can pedal as far as you want out and back. Explore the many sweets shops that line Elk Horn and while you're at it, participate in a scavenger hunt downtown - Pikas in the Park. Once you've conquered the scavenger hunt, it's the perfect time to rest your feet and take a scenic drive. Eye-spy wildlife edition, anyone?
Parents, you've earned a glass of wine after this long day! Take the whole family over to Snowy Peaks Winery and your kids can enjoy the "no wine-ing" zone and free juice tastings while you sip on the real deal.
The Thrill Seeker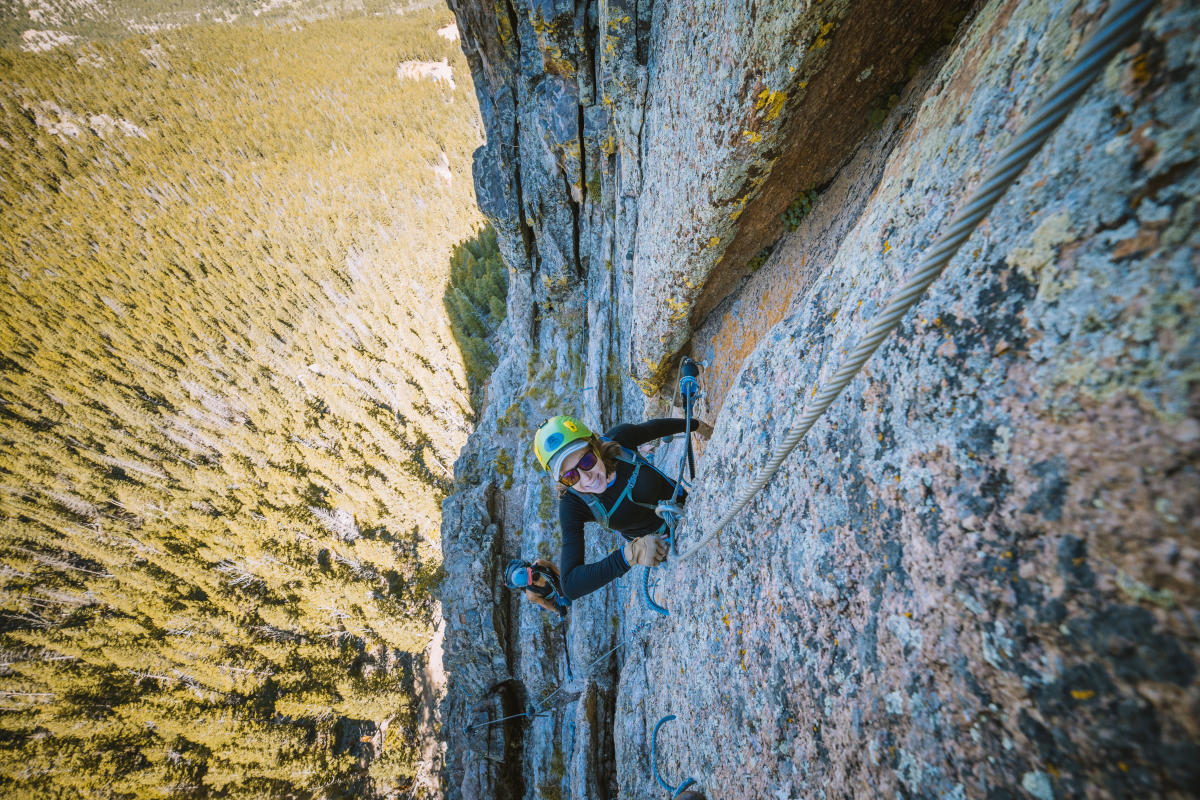 Consider, kicking off the day by hiking to an open summit. There's no shortage here, and all of them have stunning views. Is summiting Longs Peak your jam? If you've got the fitness, experience, and packed well, Kudos! If you've never hiked a "14er" (a Colorado rite of passage, summiting a 14,000-foot peak) you may not want to make Longs your first; it's harder and longer than most. Mount Ida is great "starter" high-altitude summit, its peak reaching to 12,889 feet. Twin Sisters isn't a bad choice either. If you're of the multi-sport ilk and have juice left, check out Performance Park for some sport climbing. It's extremely accessible, located close to downtown. Or check out our guide to climbing for more. Don't leave before mountain biking. Just recently Hermit Park opened 6 more miles of trails that are just waiting for your tires. Refuel, once again, on one of our favorite patios. If you've still got some strength left in you, bike the highest paved road in the country, Trail Ridge Road, at sunset for some rewarding views as you climb.
Not ready to dive in but ready to learn? Take a class or rock climbing intro with Colorado Mountain School, Kent Mountain Adventure Center, or Estes Park Rock Climbing. 
The Solo Soul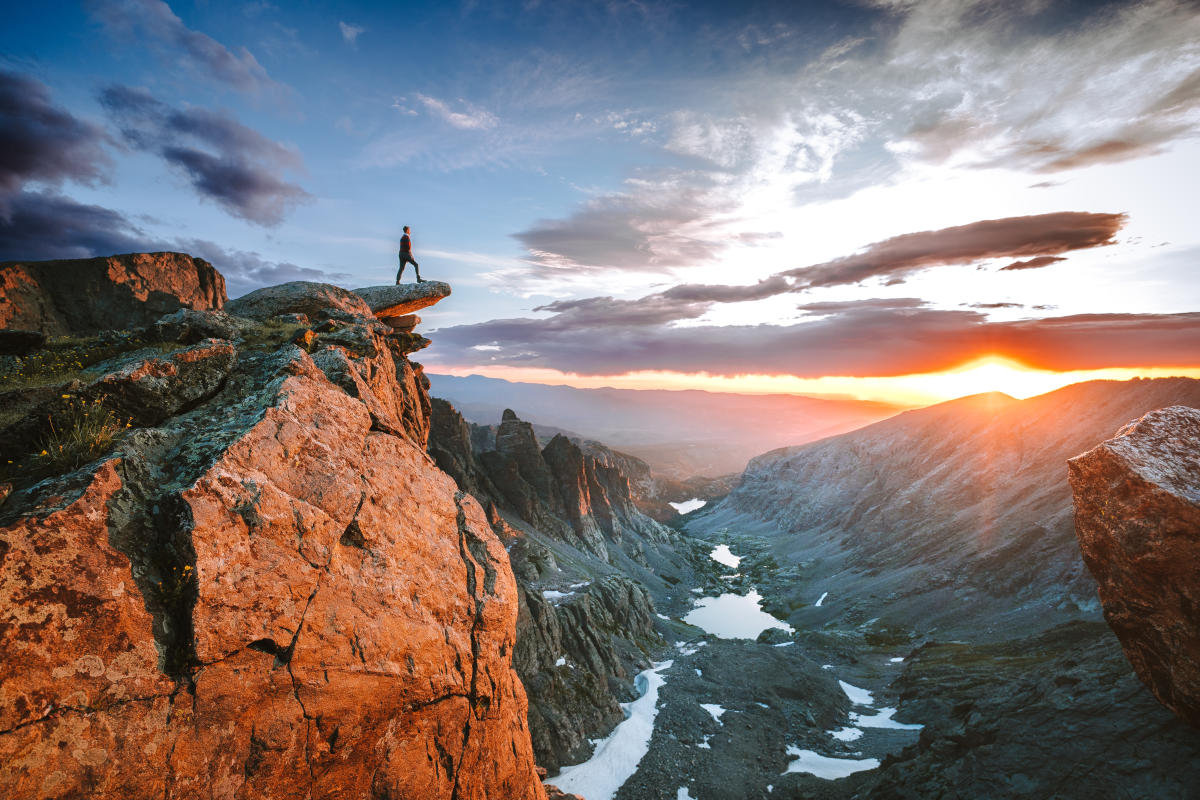 Traveling solo represents the perfect opportunity to learn a new skill! The Kent Mountain Adventure Center and the Colorado Mountain School are excellent ways to get even more out of your comfort zone and if you're into it, meet some new folks who share your passion for adventure. Or catch some solo zen with Kirks Flyshop - offering guided fishing trips on the river in town to backpacking with llamas into the national park. 
If you're looking for more of a peaceful, soul-searching day in Estes start with a quiet sunrise hike. Afterward, pick up a coffee and pastry at Inkwell & Brew and bury your nose in a book at MacDonald Book Shop next door. Exert your new found caffeine energy by strolling the riverwalk and venturing in and out of stores. Put on a podcast and cruise up Trail Ridge Road. Since you've just done a decent amount of driving, ditch your car and pick up a bike to start seeing the town behind your handlebars. Start by biking around Lake Estes and then get creative! End your bike venture at Performance Park. During the summer, Performance Park hosts summer concerts almost nightly. This would be a good way to unwind in the grass and enjoy some outdoor live music with a stunning backdrop.
The Romantic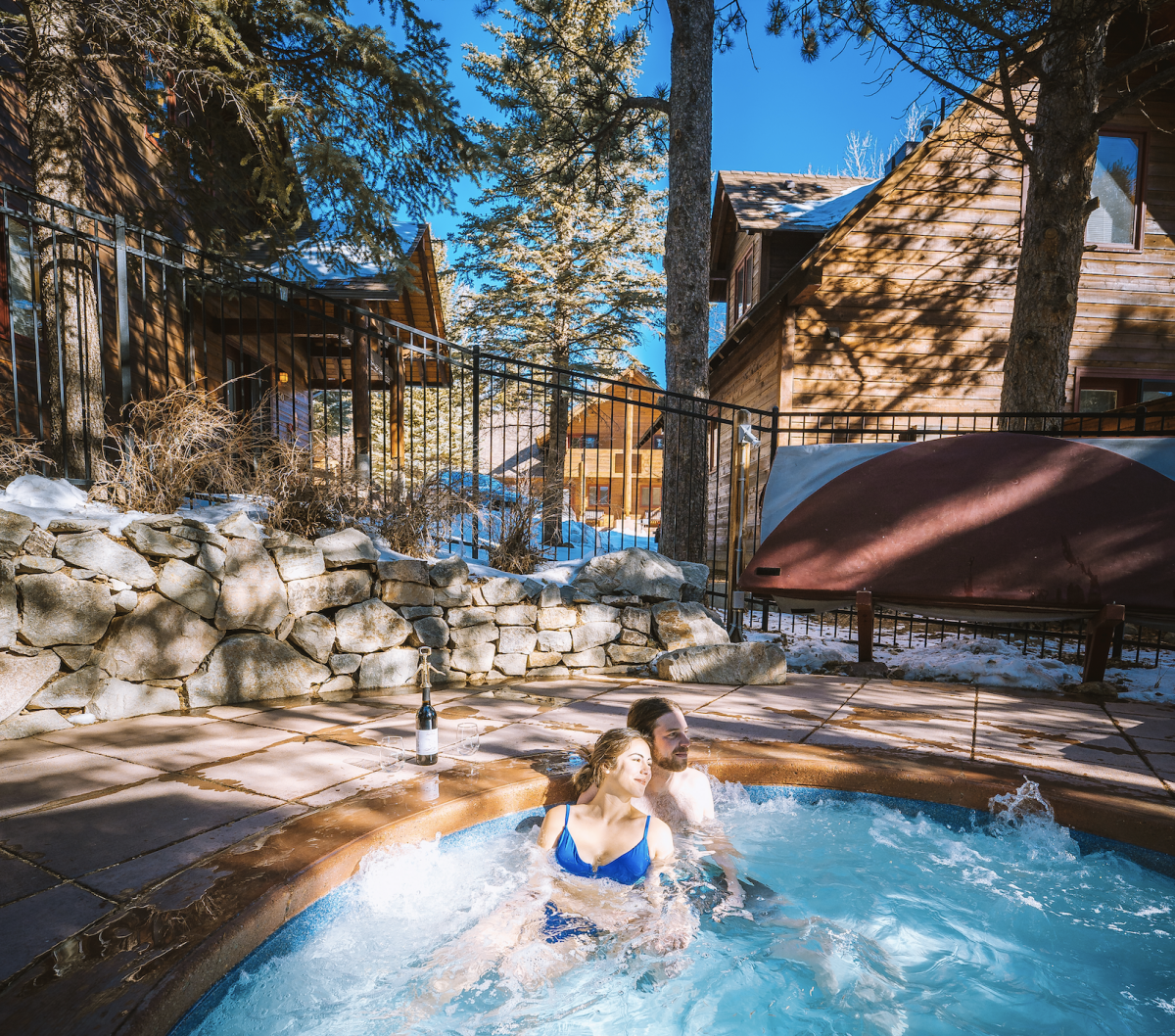 Grab a coffee from Kind, then head to Sprague Lake for an easy stroll to one of the best spots to watch the alpenglow over the mountains while sipping your java. Head back to town for breakfast on the patio at Claire's on the Park, overlooking Bond Park as you dine in what looks like a quaint mountain house. Fancy a waterfall hike? We have some ideas. Then get a cocktail in the historic Stanley Hotel and sit in their big chairs on the front deck. Pro-tip: Get a couples massage first in their spa. Then get some dinner. Maybe treat yourselves to a steak dinner at Twin Owls Steakhouse with breathtaking views of the Rockies. Close out the night with some star-gazing. There are many great vistas, even just from the Lake, Stanley Park, or back on the Stanley Porch. On clear nights, the sky will give you a Milky Way-sized treat to marvel.
The Yeehaw Curious
Saddle up! Time for a trail ride. These rides range from one hour to eight hours to overnight, depending on how curious you are. There's even one ride that takes you to an old homestead. If you opted for the shorter trail ride, day time is still burning! Try some wild game at Grubsteak Restaurant that has a patio with a secluded feel. When your bellies are full, walk on over to Real West Old Time Portraits and get into character. The Homestead Meadows hike located in Roosevelt National Forest will take you back in time as you venture to eight old homesteads. If you are here July 8th through the 13th, you are in luck! Hit the Rooftop Rodeo!
And if you are so lucky to be able to, we encourage you to come in the middle of the week so that all of these itineraries can have a bit more solitude added to them. 
And of course, while barely touching the surface, these itineraries are a lot to pack into a day. These are best done over a long weekend or weekdays if you've got the PTO and want to have the fewest crowds possible. Start planning now!