As we start to hear winter's whisper in the winds of Estes Park, we also start to hear the calling of a good book by the fire. 
While there are endless official guidebooks telling you exactly where to go, when to go, and how to go, there are some unofficial "guide books" that might inspire you as well. Whether that's searching for ghosts at the Stanley, summiting Longs Peak in a dress or just getting outside and doing things - we've got you covered with all kinds of nonfiction and fiction inspiration. Next time you're in town, stop by Macdonald Book Shop to find some of these titles.
This book details her time spent in the Rocky Mountains in 1873 where she became the second woman to summit Colorado's famed 14er, Longs Peak. Not only did she summit Longs Peak, but she also did it in the fall, in rubber boots and in a flowing, silk Hawaiian dress. Talk about hiking in style! This book is made up of letters to her sister in which she champions the mountains for their healing powers and tells stories about her pal Jim Nugent who was "a man any woman might love but no sane woman would marry." Here in Estes, we adore Isabella Bird and we think you should too. Here's why.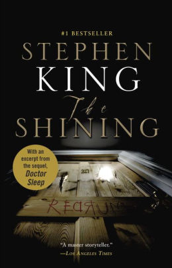 Based on King's 1974 stay in Room 217 at the Stanley Hotel, The Shining is a horror novel about Jack's new job as an off-season caretaker at the Overlook Hotel, where he brings his family. As winter settles in they start to realize they are not alone and experience weird, unexplainable happenings.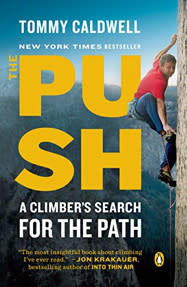 An inspiring memoir by legendary rock climber and Estes native Tommy Caldwell, he recounts his climbing life and his herculean effort to free climb the Dawn Wall of Yosemite's El Capitan. It's a riveting journey of perseverance, overcoming fear, and an intense connection with the natural world… as well as the physical journey up one of the world's hardest routes.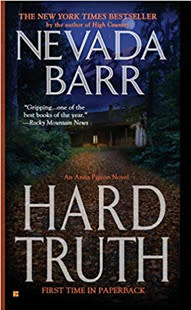 Anna Pigeon moves to Colorado where Anna is a district ranger at Rocky Mountain National Park. She is camping when two out of three missing girls appear. With the help of Heath Jarrod, they discover why the girls vanished, who took them, where they were and what happened to the third girl.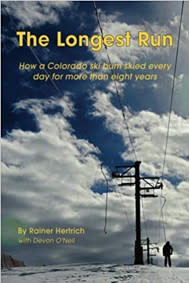 From November 2003 until January 2012, this middle-aged snowcat groomer from Copper Mountain skied every day for 2,993 consecutive days. In his memoir, Rainer tells stories of his family's emigration from Germany, his unlikely rise to fame by way of a now-defunct ski area in Estes Park (see: Hidden Valley) and hilarious story after story about his time living on motorcycles, tents, aboard sinking boats and of course on skis. Wanna see how you can ski those same runs in Estes? Check it out here.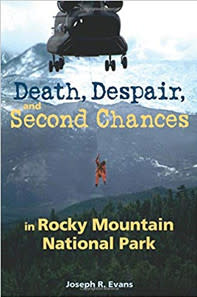 Joseph R Evans retired in 2006 after thirty-three years as a National Park Ranger and for thirteen of those years, he was the Chief Ranger of Rocky Mountain National Park. So you can bet he has some stories. Most people return home from their mountain adventures but just like everywhere, things happen. Evans tells cautionary tales of some of the people that did not make it home between 1884 and 2009. Don't worry though because he also includes some stories of those who made it home - through skill, determination or just luck.
If those official guide books are more of how you roll we have a few suggestions for you too including our local Estes Park Mountain Shop.