Whether it's relaxation or adventure that you crave, Estes Park has it all. Start by strolling along the riverwalk and browsing boutiques, then book a hot stone massage at a relaxing spa. Or slide on a pair of snowshoes and glide over snowy trails and take in those panoramic vistas. 
 
Spas
Estes Park spas have adapted well to the necessary sanitization and distancing procedures required to keep you and your pod safe. Treat yourself and enjoy a relaxing and rejuvenating day at the spa. Book a delightful Swedish relaxation or hot stone massage – great for warming up after a day in the snow – or try something a little less traditional. 

Shopping
Locally-owned shops make it very difficult to leave Estes with a suitcase that doesn't weigh more than when you arrived. Shops offer handcrafted art and products of all kinds, many from local Estes Park and Colorado makers. Handmade sweet treats like taffy, ice cream and fudge are a must-have and local coffee shops offer specialty drinks that will keep your hands warm while moving from store to store – or after indulging in ice cream. A wonderful selection of breweries, a distillery and a winery make for great rest stops throughout the day, and of course there are a multitude of restaurants available for when you inevitably build up an appetite from shopping.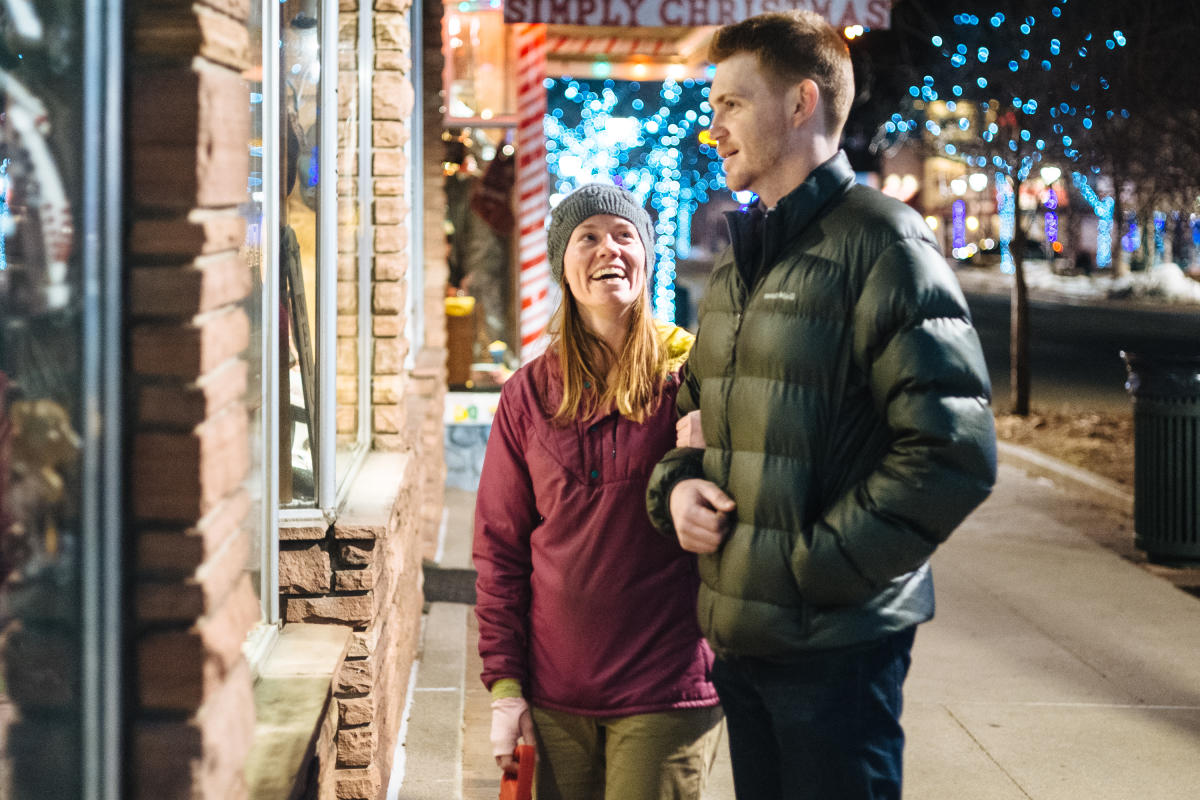 Snowshoeing
Snowshoeing is an excellent way to get outside and enjoy the fresh air and forests surrounding Estes Park. Rocky Mountain National Park, Roosevelt National Forest and Hermit Park (open March 1 - November) all offer breathtaking views and a variety of trails to tackle. Guiding services – guides will help your group find the best trail for your ability level and interests. Rent your snowshoes (or any needed cold-weather gear) from the Estes Park Mountain Shop, or buy gear from one a sporting goods shop.
Here are other places that will fast track you to snowshoeing: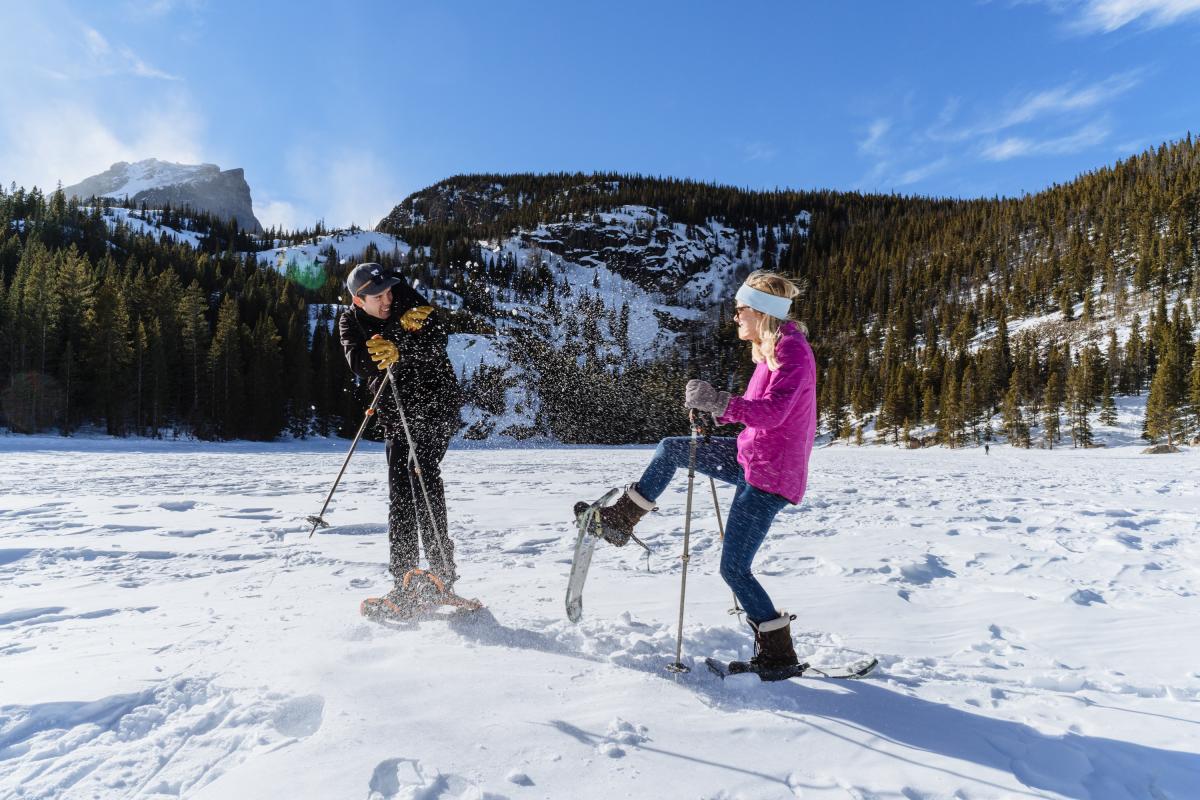 Lodging
Find the perfect place to stay for your pod by searching through the cabins, vacation rentals, hotels and lodges Estes Park has to offer. Find out which have the amenities you're looking for by using the filters on the left-hand side of the page.