Estes Park's breweries, coffee shops, and restaurants are getting in the holiday spirit with drinks like the "Grinchmas" and the "Black Eyed Bourbon." Unwind with these festive drinks after a long day in the snow or in the shops, you deserve it. 
Log Cabin Latte
Maple spice syrup, cinnamon powder, a shot of espresso, steamed milk
This is a first-stop kind of drink to fuel you through a day of shopping up and down the riverwalk. The whipped cream is just the icing on the cake. Check out our guide to holiday shopping to find the best gifts to pair a Log Cabin latte with.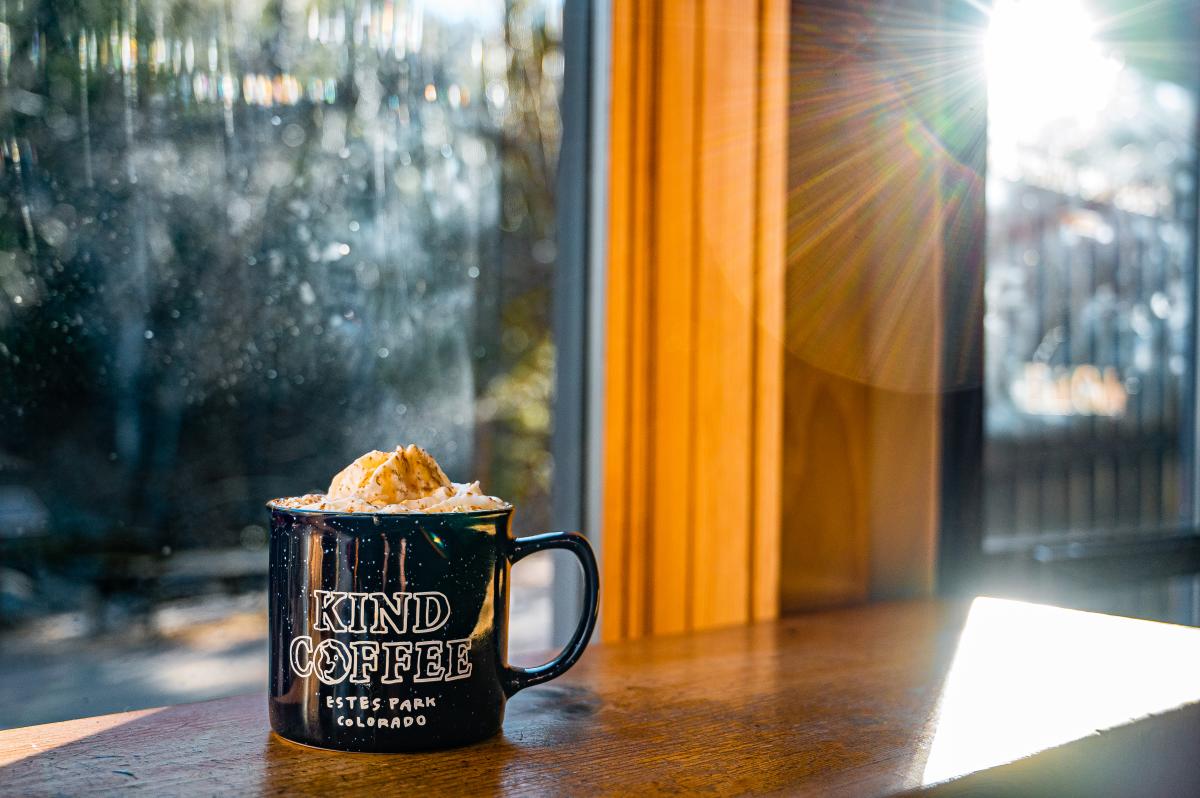 Grandpa's Hug
Smoked oak and spiced fig oat milk Latte.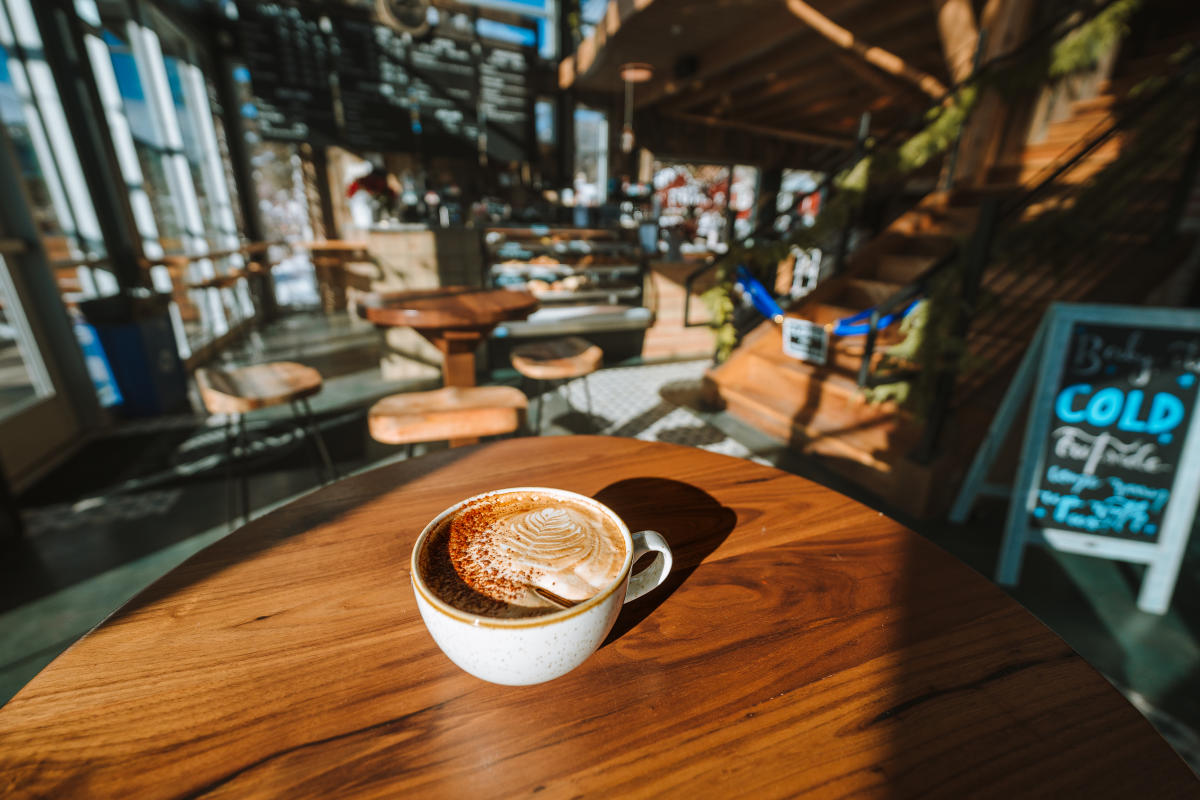 Snowmelt
Amaretto, creme de cacao, with a hint of orange
We suggest drinking this one with the stunning view the Dunraven boasts of Lake Estes. While amaretto is usually meant as a post-dinner drink, the added orange makes it a refreshing drink for any time of day. 

Grinchmas
White Chocolate, pistachio
This locally adored coffee shop is right next to the locally adored Macdonald Bookshop. Cozy up by Inkwell & Brew's indoor fireplace with this drink and a book and spend hours in an imaginary world. Need book recommendations? Here are ours.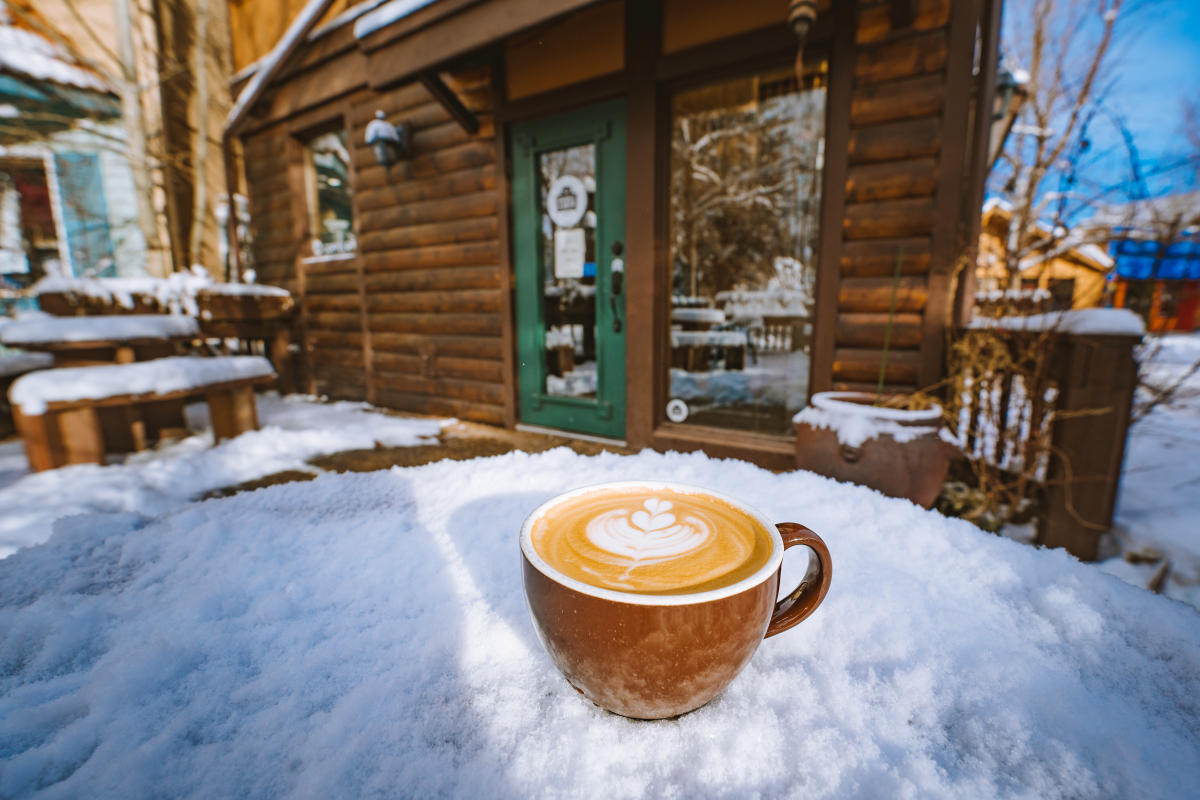 Strong Winter Ale
A post-hike beer is arguably when beer tastes the best and this seasonal beer is no different. Slowly sip on this Winter Ale while you gather around one of Avant Garde's firepits on a sunny winter day, there's no shortage of those around here. 

Black Eyed Bourbon
Bulleit Bourbon, black cherry juice, brown sugar syrup, topped with a thyme sprig 
Enjoy this drink at the Dunraven bar, which sets the perfect atmosphere for this holiday spin on a traditional bourbon drink. You'll get lost in the wall of dollar bills that date back to the 1970s. This tradition began when a customer at the bar wrote "good luck" on a bill and hung it on the wall, and thousands of people have since followed suit.

Candy Cane Mocha
Peppermint, chocolate
This dessert of a drink will warm you up right away. Our suggested pairing: take it to go in the evening, bundle up and wander through George Hix Riverside plaza and marvel at the holiday lights.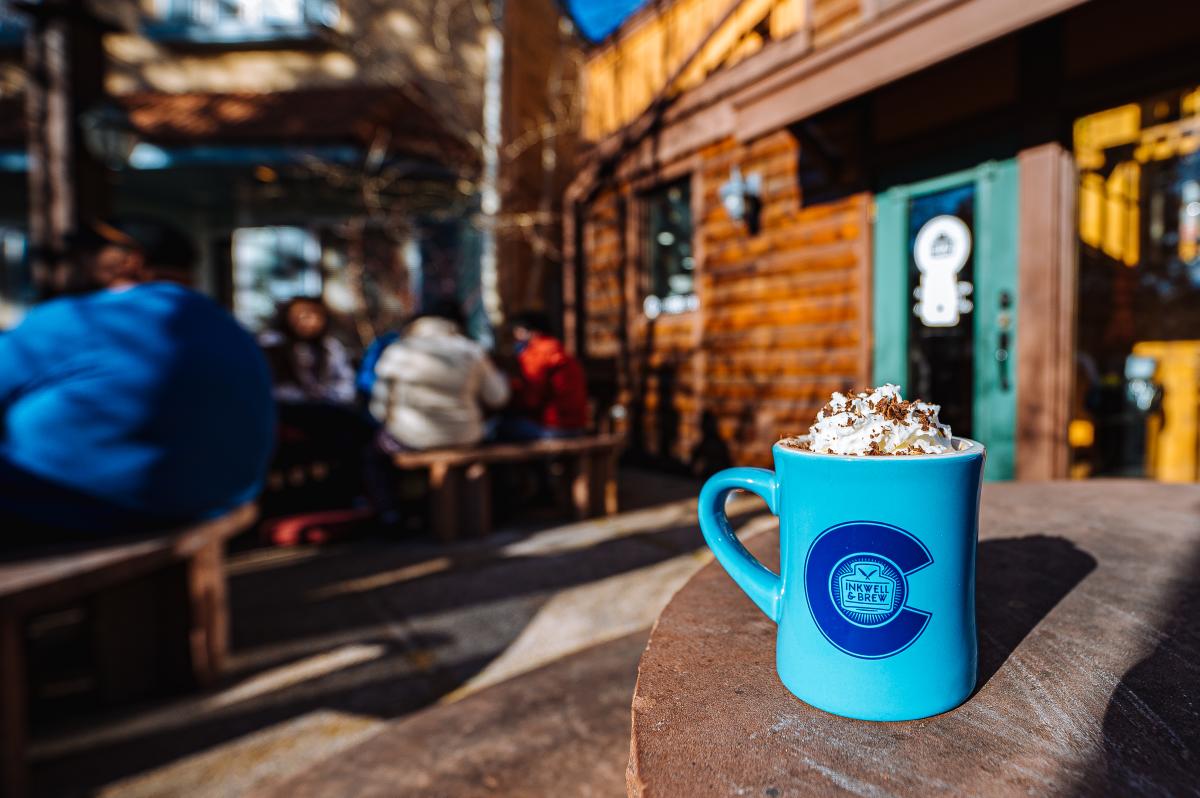 Would you rather make your own concoction? Pick up a bottle of Elkins Colorado Winter Whiskey.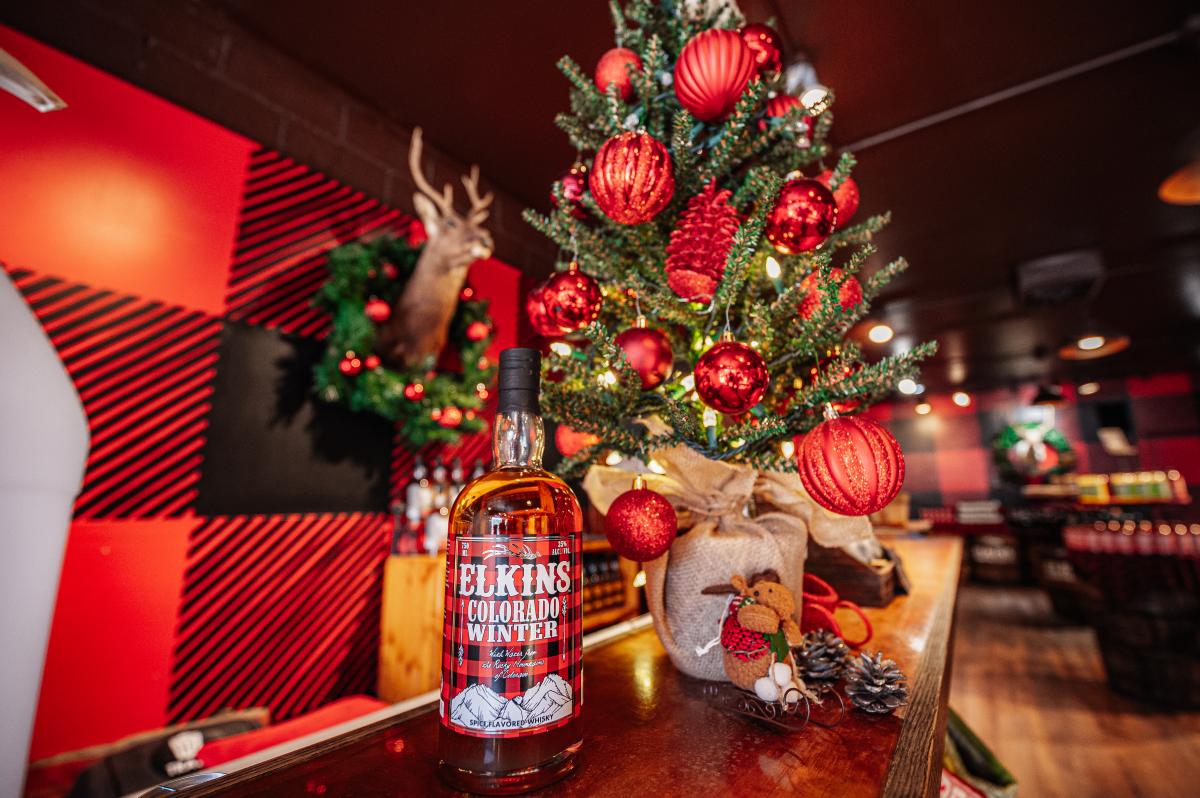 And this is just the first sip into the holidays in Estes Park. Explore other ways Estes Park is celebrating the holidays in its breweries, shops, restaurants and more. Toast with us all winter long at these local happy hours:
Elevations Eatery – Happy Hour all day every day – 2 for 1 selected drinks
You Need Pie – Weekdays 3-5pm – ½ price Apps, ½ price alcoholic drinks, Pie Flight – 3 slices for $13.50
Cousin Pat's – 4-6 pm daily – Multiple well drink, house wine and draft beer specials
Lonigan's – Every Day 4-7pm - $6 chef apps, $1 off draft beer & well drinks, $6 wine, margs, mimosa, bloody mary. Or – 10% off food when mentioning Visit Estes Park ad.
Bull Pin – Weekdays 4-6 pm and 8-10 pm.  $2 off all apps and bar drinks
Smokin' Dave's BBQ – Weds & Thurs 2-5pm Drink & App specials - $2 off apps & draft beers, $5 of pitchers, $1 off bottled beers, wells and wines, $6 double shot margs (need coupon found in EP News)