An interest in the outdoors and a willingness to perform hands-on work are all that is needed to spend an unforgettable summer working in Rocky Mountain National Park.*
Each summer, a group of lucky adults ages 18-26 joins the Rocky Mountain Conservancy's Conservation Corps ranks. Divided into crews, they spend their days completing hands-on conservation projects in the splendor of the national park and their nights camping out under its stars.
Crews spend 11 weeks working alongside and learning from Rocky Mountain National Park land managers. Projects involve vegetation management such as invasive plant removal, native plant reintroduction and ecological restoration, trail work such as maintenance, rerouting and establishment, and preservation work on campsites and historic structures within the park.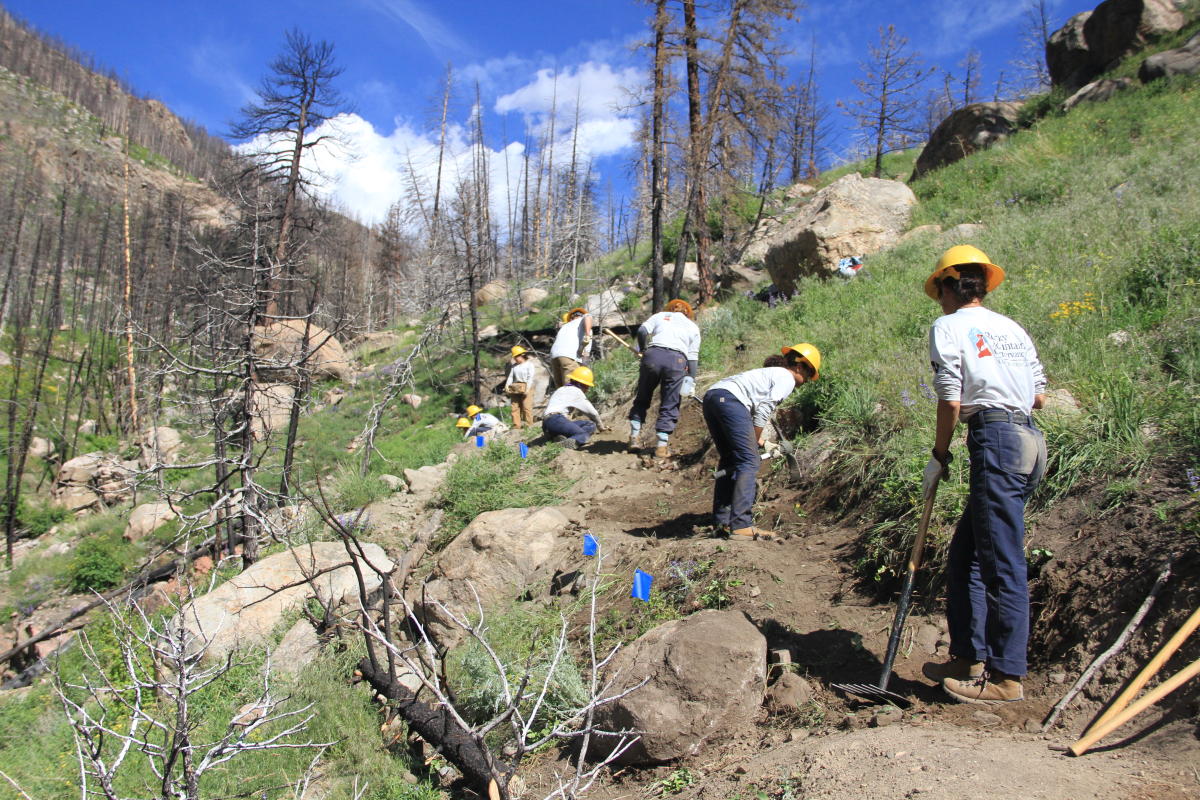 Photo courtesy of the Rocky Mountain Conservancy
Along the way, participants learn valuable skills that prepare them for the careers they are working toward, typically in the National Park Service or the National Forest Service, wildland firefighting, outdoor education or within the environmental industry. But anyone interested is encouraged to apply, no matter their career goal or level of outdoor experience. What's more, the program provides all work clothing, safety equipment, housing and camping gear.
"We're not necessarily looking for the biggest, strongest individuals or those who already have chainsaw, backpacking or trail-building experience. We can and will teach all that," said Ian Stafford, Director of Stewardship and Policy at the Conservancy.  "What we're really looking to do is bring together a diverse group of young people who have heart, grit, and a passion for our environment. The learning and development really begins when you get young people working and living together and creating something more important than themselves."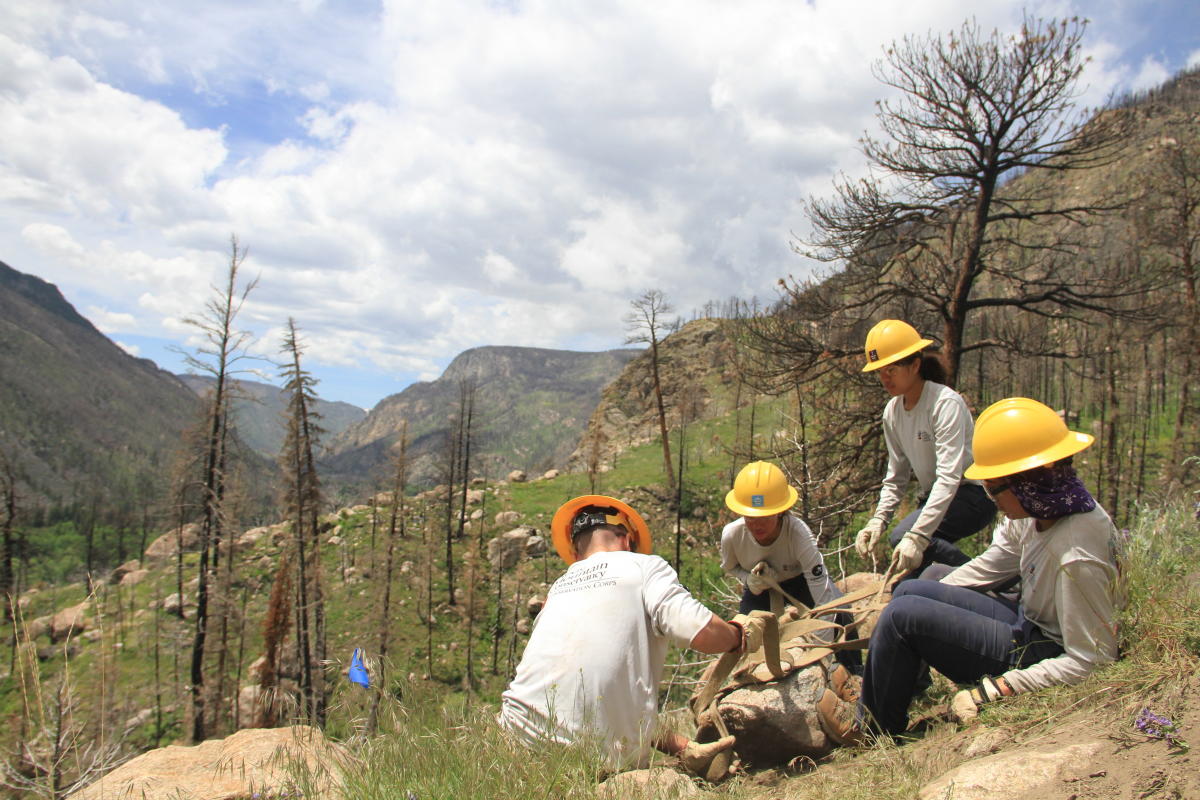 Photo courtesy of the Rocky Mountain Conservancy
2023 marks the Conservation Corps' 20th anniversary. Since 2003 the program has steadily grown and has continued to fulfill its mission of exposing young people to rigorous service work, providing education and experience in natural resource conservation and developing the next generation of environmental stewards.
Residents and visitors to Estes Park have the dedicated, hard work of the Corps to thank for the well-maintained trails, weed-free meadows and renovated historic sites they enjoy when visiting the national park. The Conservancy utilizes grants and philanthropy to fund the program. To support the Conservation Corps program, visit RMConservancy.org and donate to the Conservation Corps Fund.
Interested in joining the Corps?
Learn more here: rmconservancy.org/work-with-us/conservation-corps/.
*The Rocky Mountain Conservancy Conservation Corps also hosts crews that work in the Boulder, Canyon Lakes and Sulphur Ranger Districts of Aprapaho-Roosevelt National Forest.