Winter adventure can be intimidating because well, it's cold. We've gathered some ways for you to keep warm this winter in Estes (hint: it's easier than you think). 
Your home away from home
The speediest way to achieve ultimate coziness is in your lodging. Choose a cabin with a hot tub that overlooks the river. Choose a vacation rental with a fireplace to heat your toes up after a day throwing snowballs. Filter it down here and maybe you can even get the best of both worlds.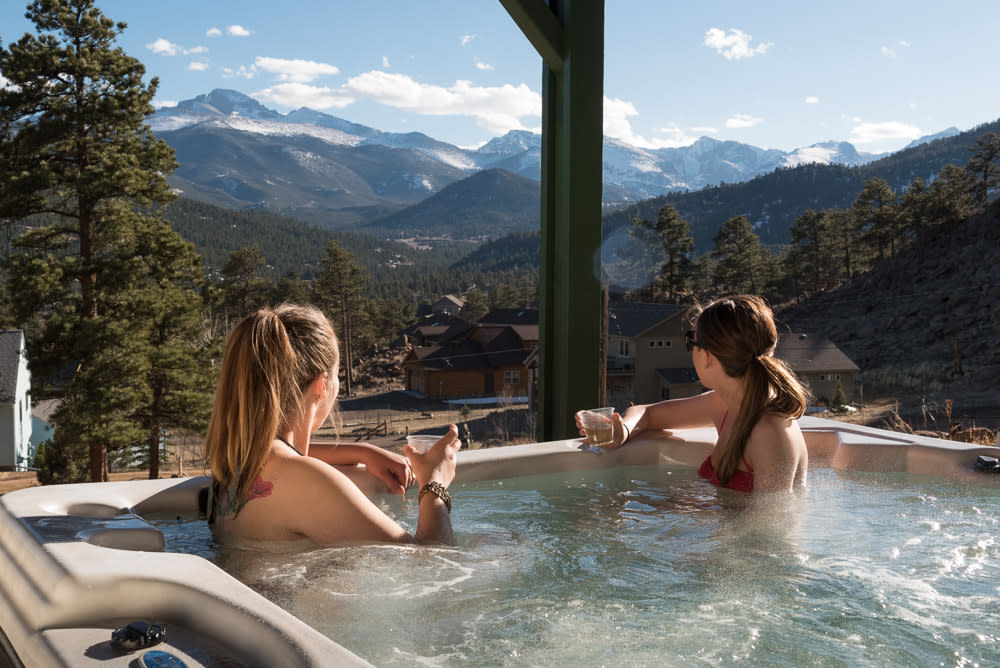 Your mug
Pick up a hot cup of coffee from one of Estes' 10 coffee shops or if it's 5 o'clock somewhere, pick up an Elkins hot cocoa to get you feeling warm and fuzzy inside. (Pro-tip: here's how to make an Elkins Campfire Cocktail on your own)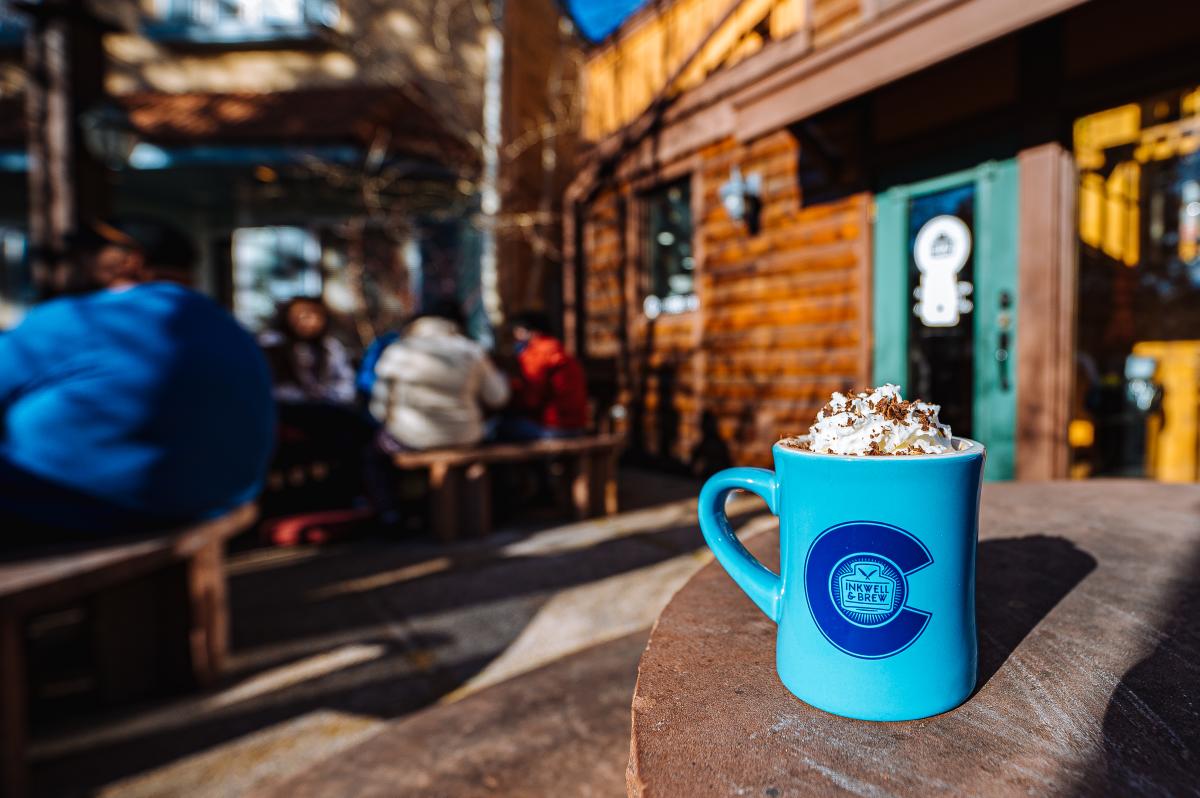 Make your own heat
Get out on the trails and we promise you, you will quickly warm up. There are lots of ways to do this in Estes fortunately. From snowshoeing to Dream Lake to backcountry skiing to even just walking around Lake Estes, you'll build up some rewarding heat. Check out our favorite winter hikes to get you inspired.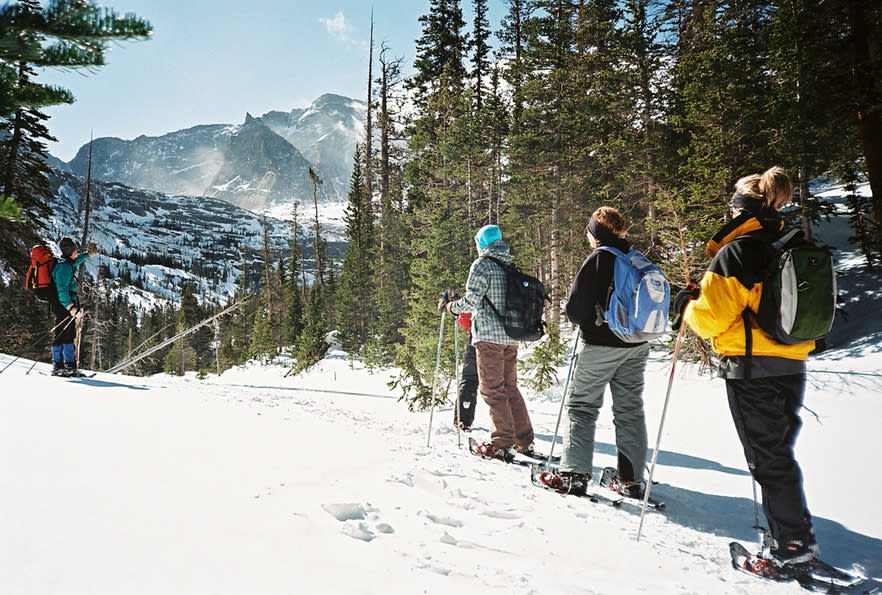 Bundle up 
To really enjoy the winter, some would argue having the right clothes goes a long way. Strolling up and down Elkhorn you'll run into some outdoor gear shops that have mastered the art of layering, it's a wonder how many miles packing an extra pair of socks will take you. A new jacket can easily double as a souvenir as well as an essential.